Hurricane Maria pounded Puerto Rico September 2017, and while the full recovery is expected to take years, many island attractions are open now with more improvements every day.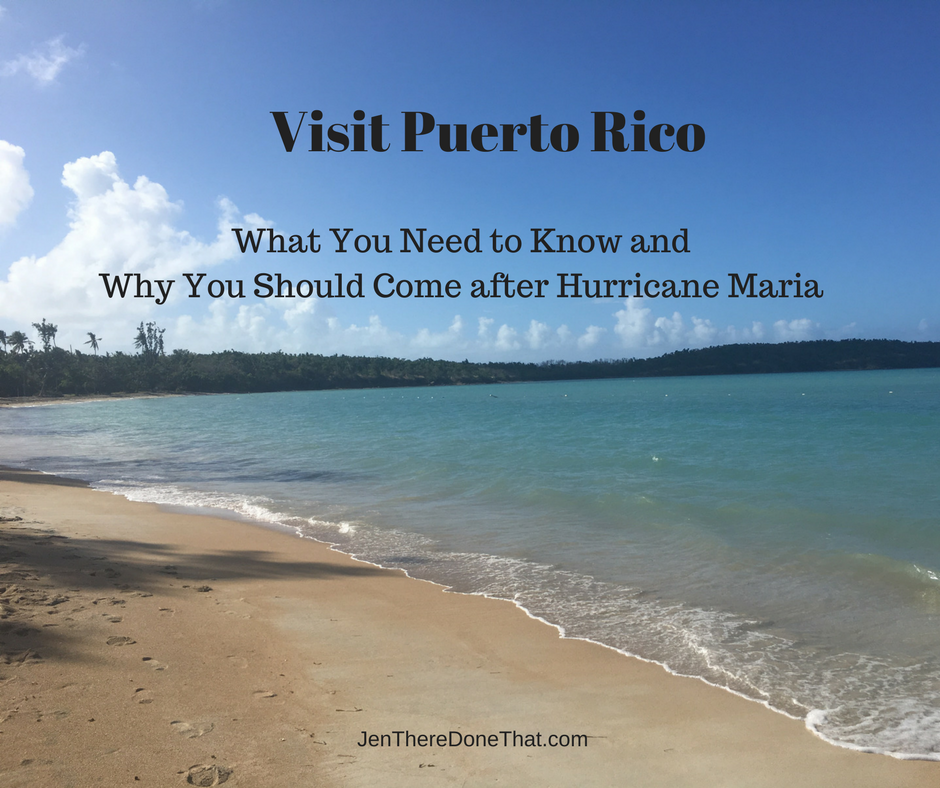 Here are a few of my favorites that are open and ready for your Visit to Puerto Rico!
San Juan and surrounding metro areas are 99% (according to USACE estimates) electricity restored.  Arriving at the airport and driving around San Juan, it certainly feels like 99% restored.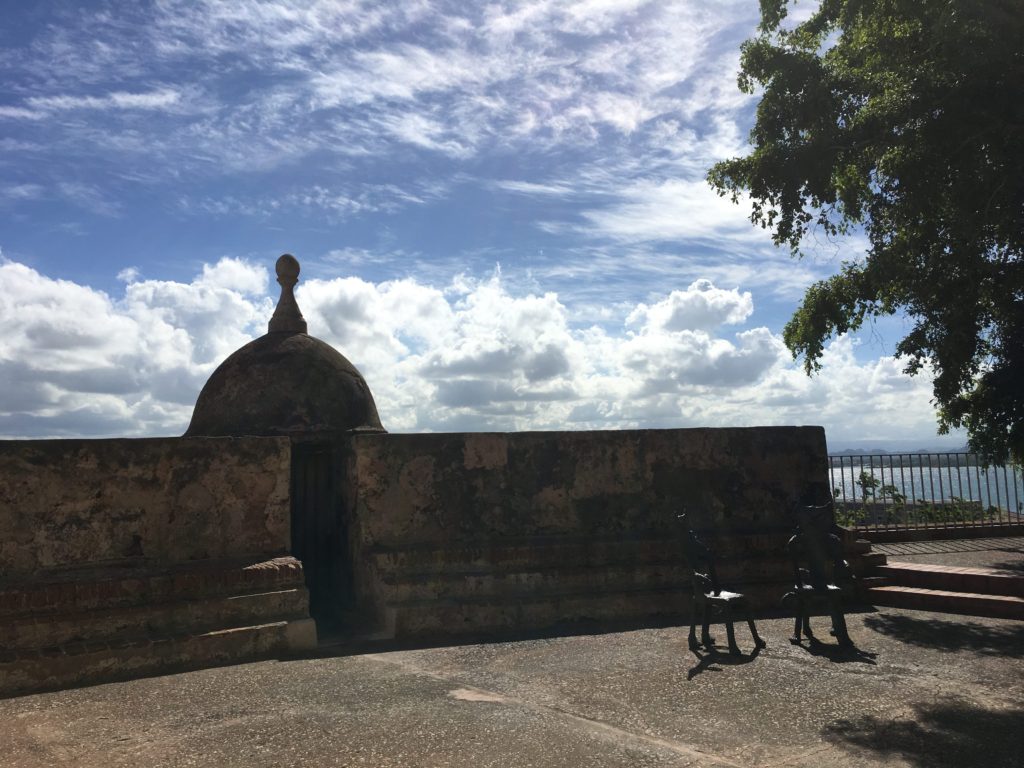 Old San Juan and El Morro Fort are open! Grab a refreshing popsicle from Senor Paleta and go explore Old San Juan. The Spaniards knew what they were doing when they built this city and it weathered the storm beautifully. Get lost down the meandering cobblestone streets and picturesque views along the old city wall.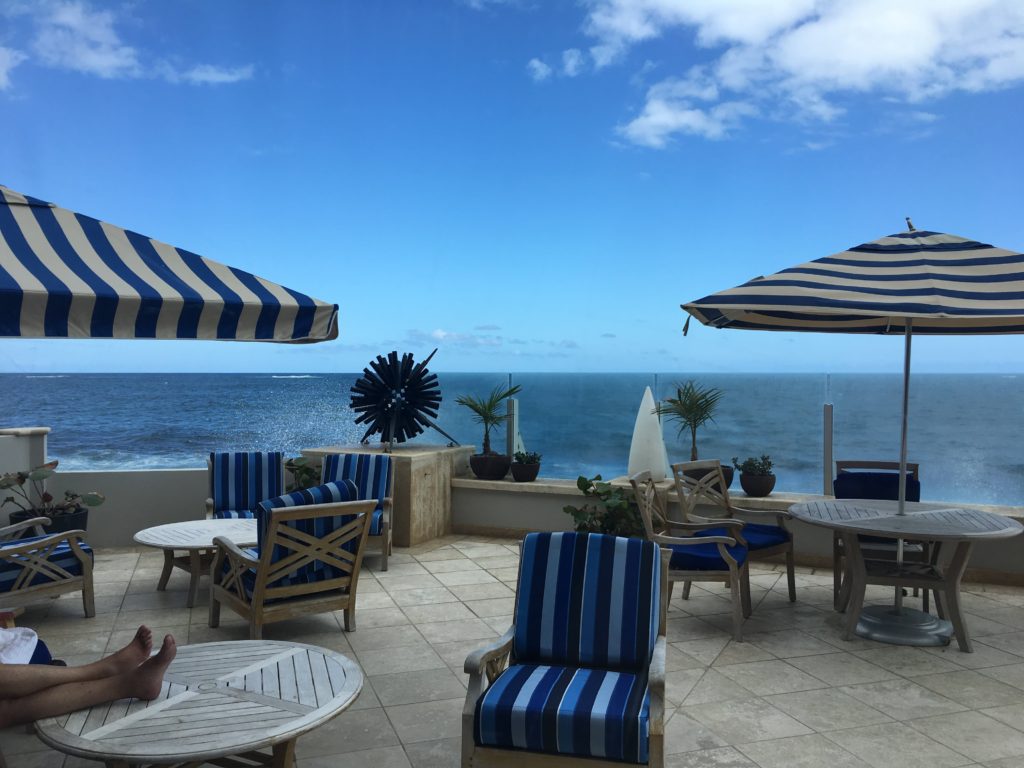 The luxurious Condado Vanderbilt resort and spa, located in the upscale Condado community of San Juan, is open and ready to spoil you on your visit. Open throughout Hurricane season and early recovery after Maria, the Condado Vanderbilt is pristine and perfect.  Relax poolside, or enjoy the spectacular views from the patio and lounge. Every dinner is a celebration at the fabulous 1919 restaurant.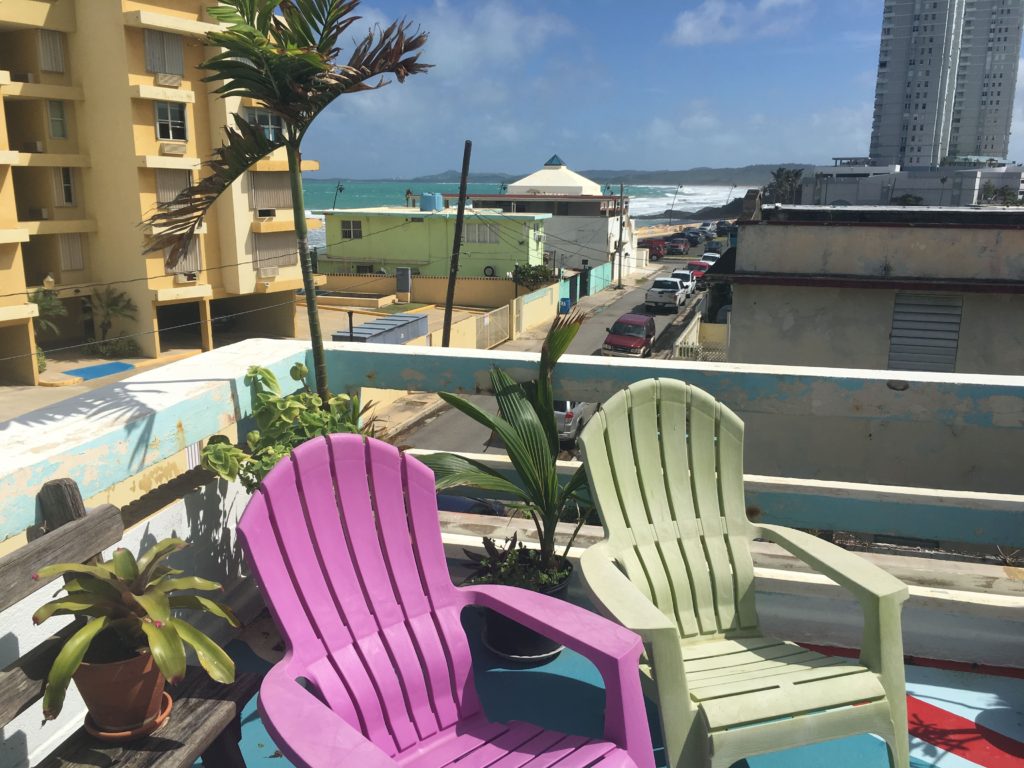 Outside of San Juan, the best option for lodging is to book with the small guest houses and privately run rentals (check Trip Advisor, AirBnB, and VRBO for options).
Many guesthouses and private rentals are offering low rates and exceptional hospitality! Puerto Rico is a budget travelers dream, especially now.
El Yunque Rainforest is back open! The first trail cleared and open to visitors is Angelito Trail with an easy, well-maintained path down to the stream. A short cross over the slowly flowing water leads down to the river and a large freshwater swimming hole. The main road and other trails are still being cleared, with new sections opening every day. The Visitor Center is not expected to reopen for at least a year.

After minor repairs and road clearing, the Arecibo Observatory is open and under new management.  Still the World's Largest Operational Radio Telescope, AO is an engineering marvel and important site for Science.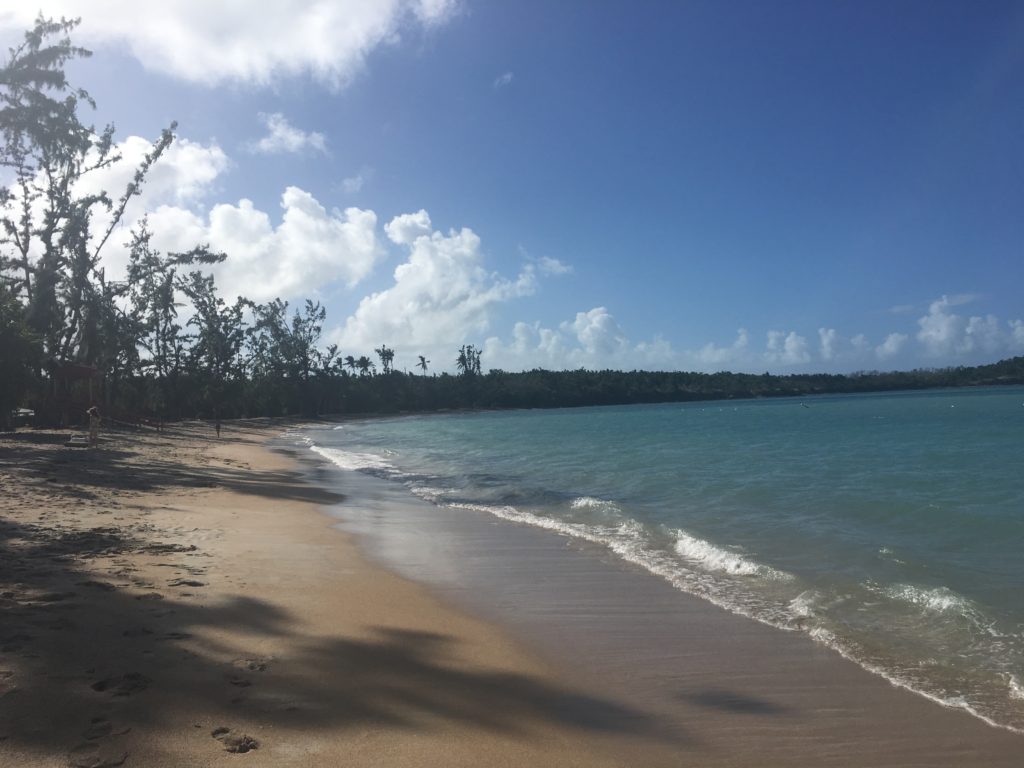 Most of the beaches throughout the island are reopened.  There are a few beaches along the east coast near Naguabo and about 50% of the beaches on the nearby island of Vieques that are closed as of early 2018. The cleanup crews are working in those areas and current beach status can be found here (click on 'Muestreo de Playas' for the updated beach report).
There are sunset sails from San Juan, and day sailing options from  Puerto del Rey and marinas in Fajardo for snorkel and sail trips to nearby islands of Vieques, Culebra, and Cayo Icacos.

Many dive shops are splitting their time with coral restoration efforts and guided Scuba trips. Check with 5 Star PADI operation Sea Ventures and Paradise Seekers for current dive trips.

Grab a cup of local Puerto Rican coffee over lunch at Cafe Hacienda Munoz coffee plantation. Enjoy a delicious cup of Puerto Rican coffee in the most spectacular mountain views.

Not everything is 100% yet.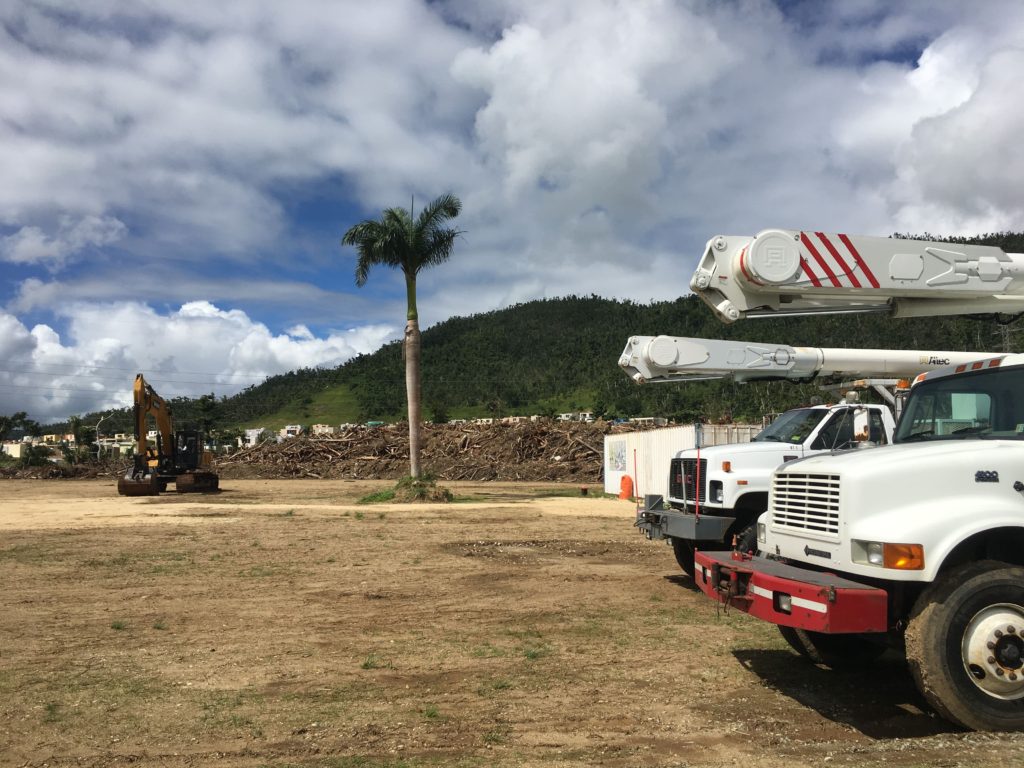 Here are a few tips when planning your visit to Puerto Rico after Hurricane Maria.
Bring extra cash. There will be a few unexpected places that cannot process credit cards, bring extra cash as payment. Food stands, restaurants, souvenir shops, and some attractions are still having difficulty processing credit card payments consistently. It is not your card, nor the business, often the WiFi and phone systems fail at the least opportune time.
Allow extra drive time. Some bridges and side streets are still closed from the damage which adds a bit more traffic to the main highways and a few detours in the less populated areas of the island. Not all of the road signs are back in place, and you may miss the unmarked exit when driving.
Pardon the mess. Outside of San Juan and the city centers, there are piles of debris. Crews are working hard to clear the roads and residential areas, these piles represent communities beginning the first step to recovery.
Shop Small. Small businesses are the hardest hit on the island. Every visitor can make a big difference by starting small. Remember every dollar that you spend at the local restaurant helps to keep people fed and employed.
Sadly, the beach and area around Monkey Island (Punta Santiago) on the east coast is off limits.  Hopefully, kayaking around Monkey Island will resume in 2018 and for now, we still have kayaking and SUP in Condado Lagoon and other nature reserves around the island.
Now is the perfect time to Visit Puerto Rico and show your support for this little island!