The first time I saw Castillo San Felipe del Morro Fort in Old San Juan was by boat.  Our cruise ship safely docked and I was mesmerized by the large stone fort.  With only one day in Puerto Rico, we toured the smaller fort of San Cristobal, opting to spend more time exploring Old San Juan and dinner at the famous Barrachina restaurant.  I loved San Juan immediately, and knew we would be back later to explore El Morro and Puerto Rico.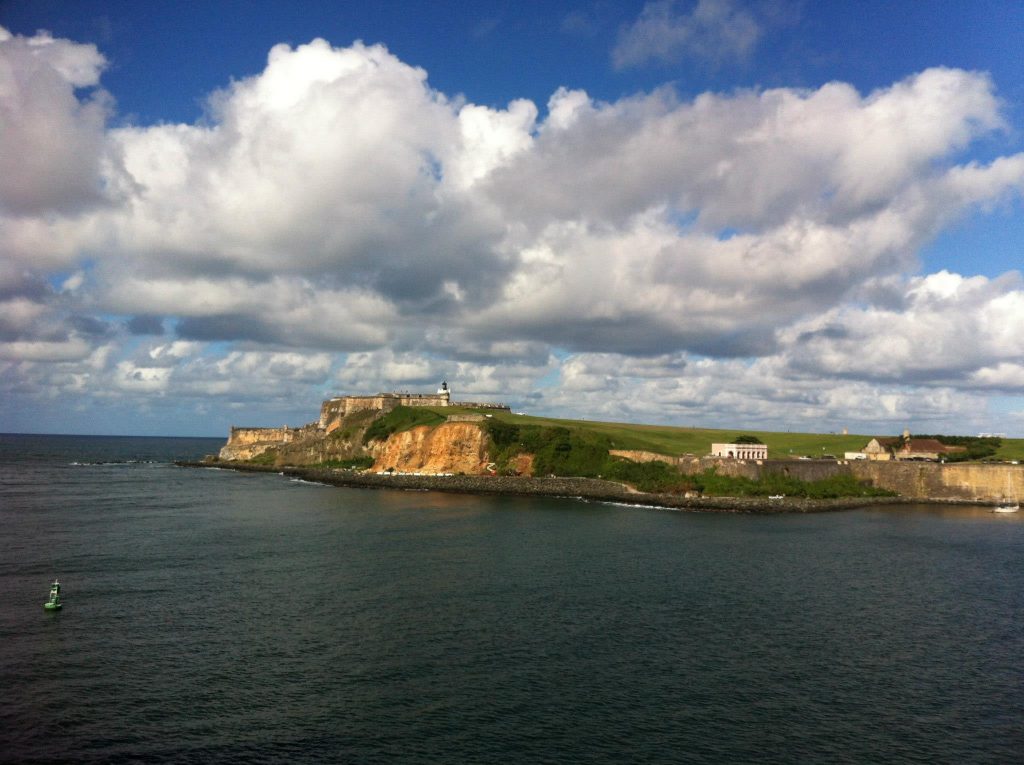 Almost four years later, we live full-time in beautiful Puerto Rico.  When my parents recently came to visit, El Morro was at the top of our itinerary.  For their visit, we approached on foot.  Our Uber driver dropped us off at the long walk way leading to the entrance.  Once again, I was still mesmerized.
Our family name is Morrow, so we jokingly refer to El Morro as the Family Fort!  My Dad was excited to point out our namesake on the sign.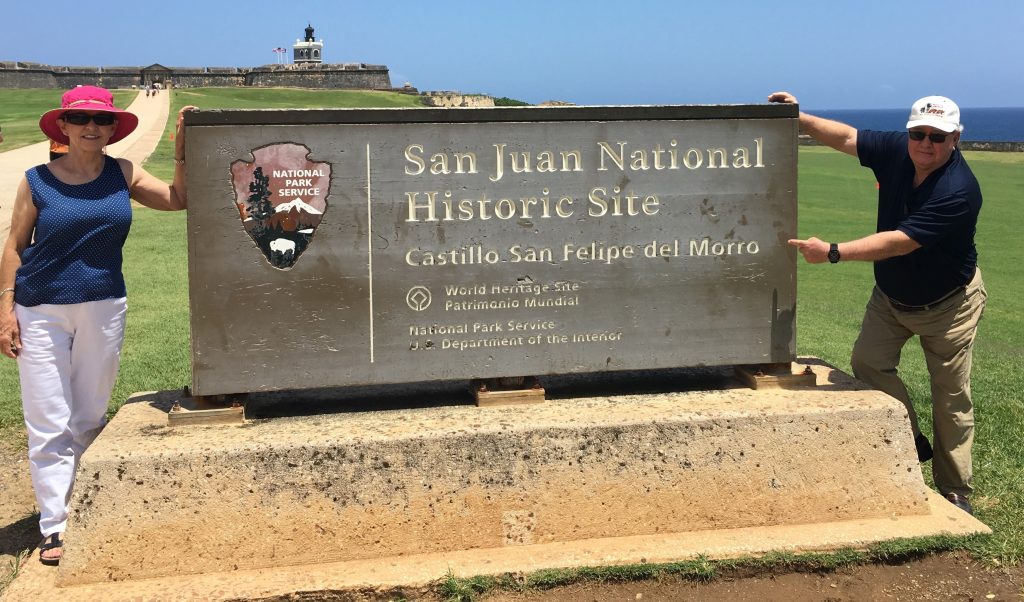 Notice the hats and sunglasses?  The sun is brutal, and there is not much shade exploring Old San Juan and the Forts.  Remember sunblock, you will thank me later.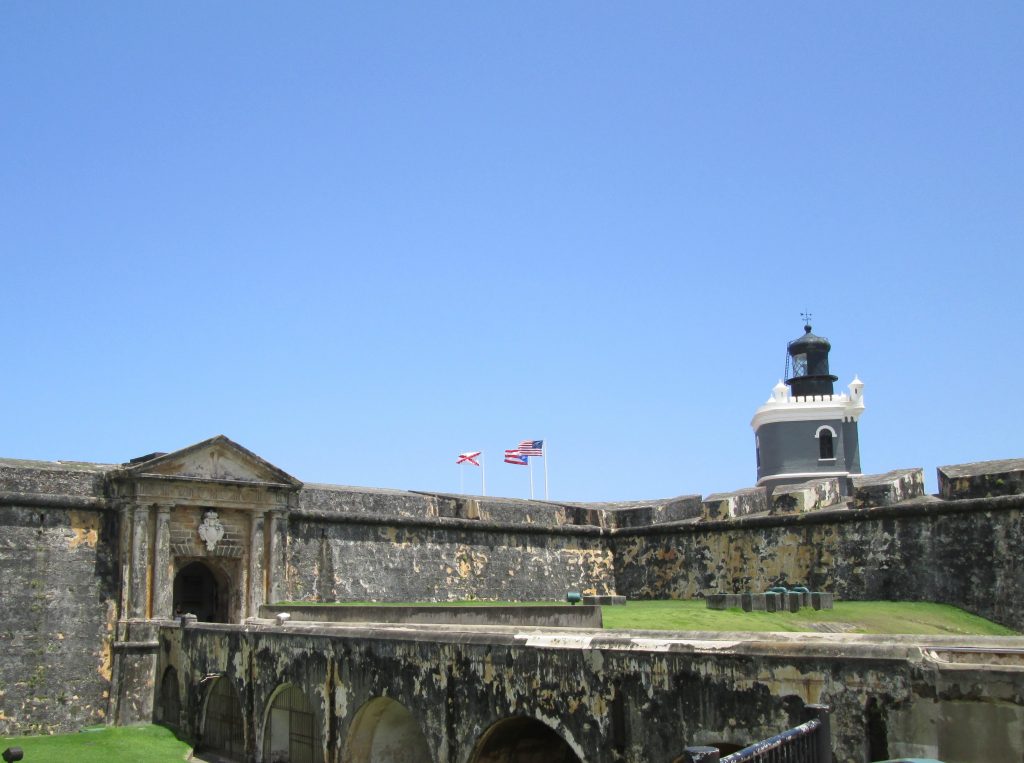 The National Park Service has strategically placed information signs throughout the park.  Signs and employees are bilingual (English and Spanish).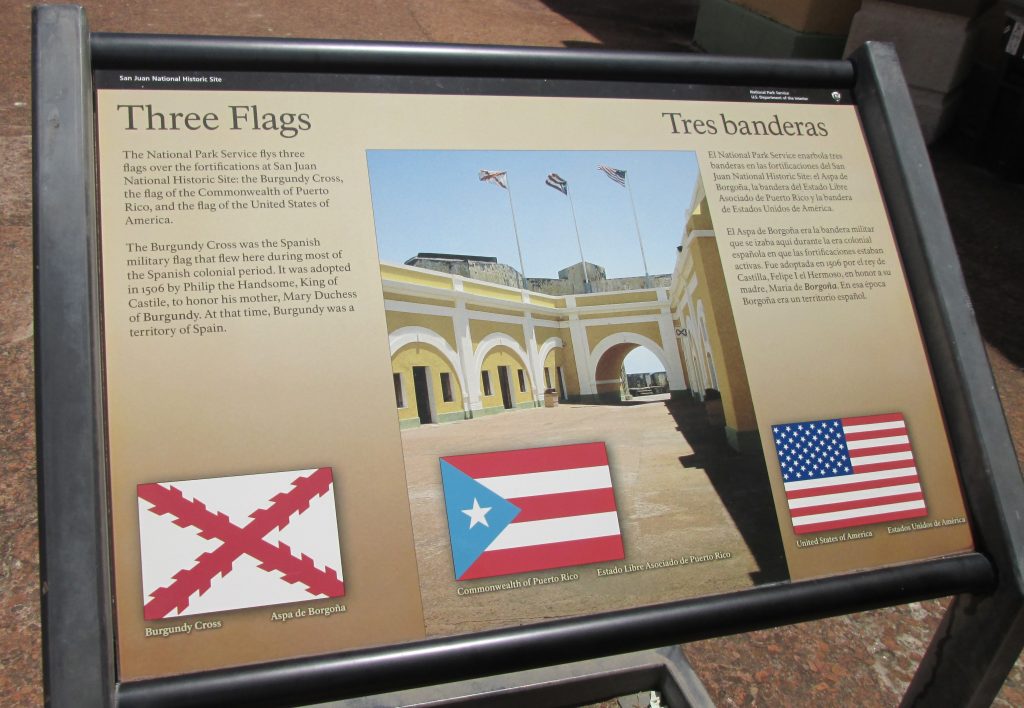 The views are spectacular over the Atlantic Ocean and Old San Juan.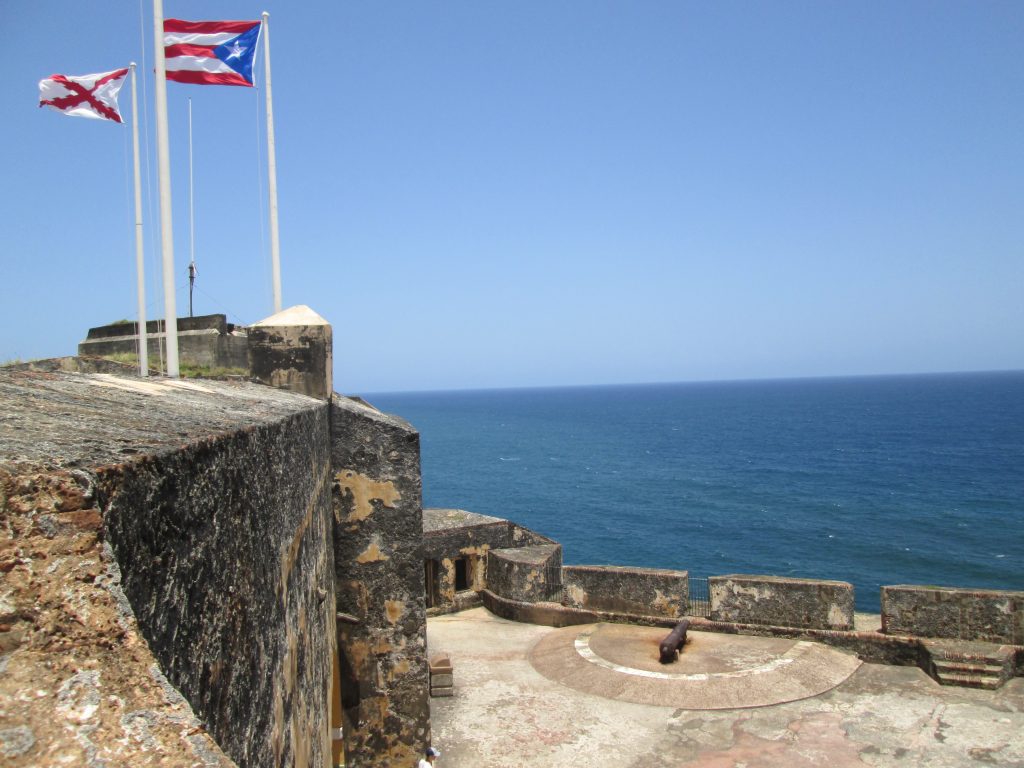 Gorgeous views from every angle.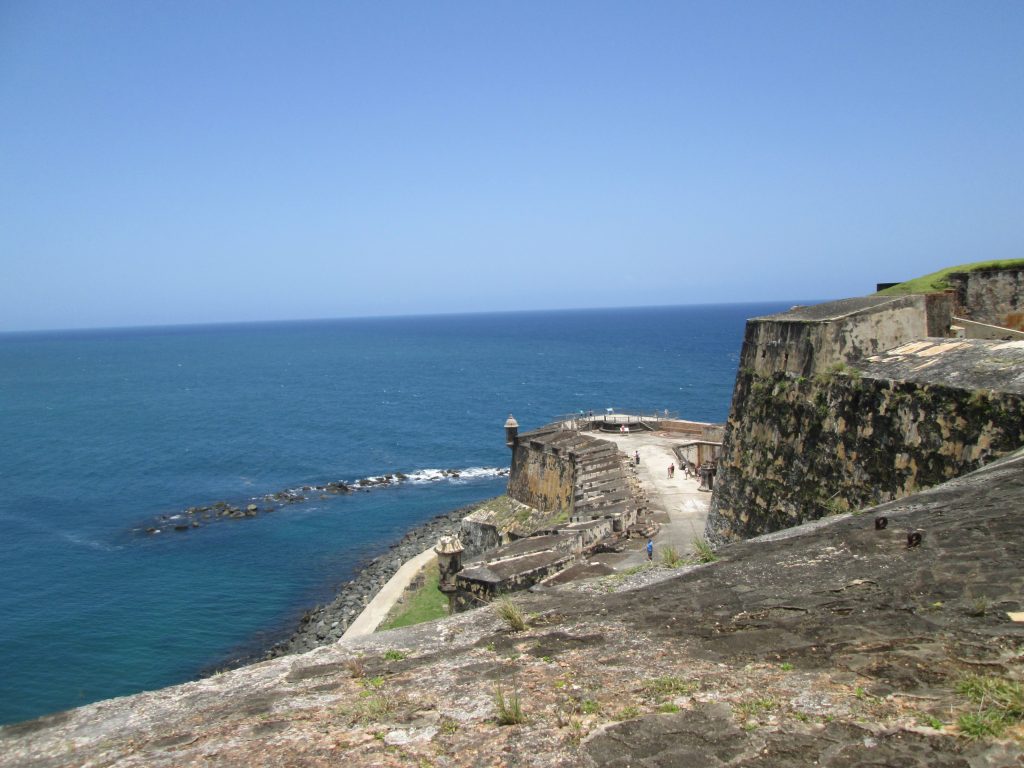 There is a $5 entrance fee (same day visits) for both fortifications, Castillo San Felipe del Morro and Castillo San Cristobal in Old San Juan.

We spent a couple hours exploring the fort.  If time is tight, you could easily explore everything in about an hour, missing out of the history exhibit if you are short on time.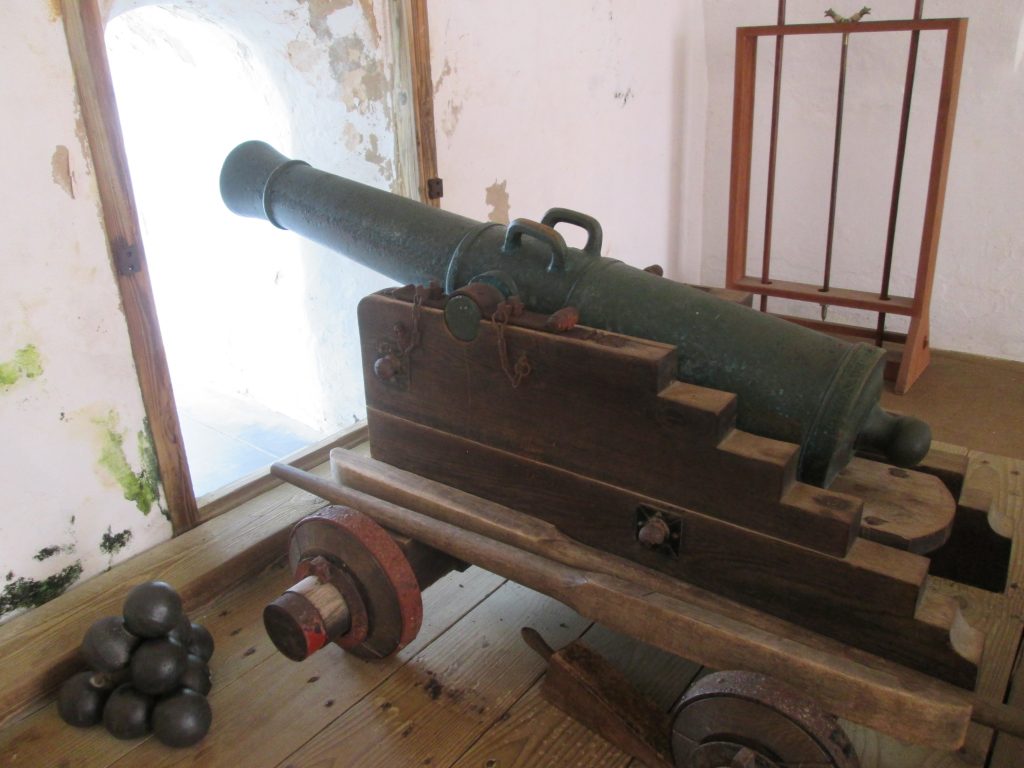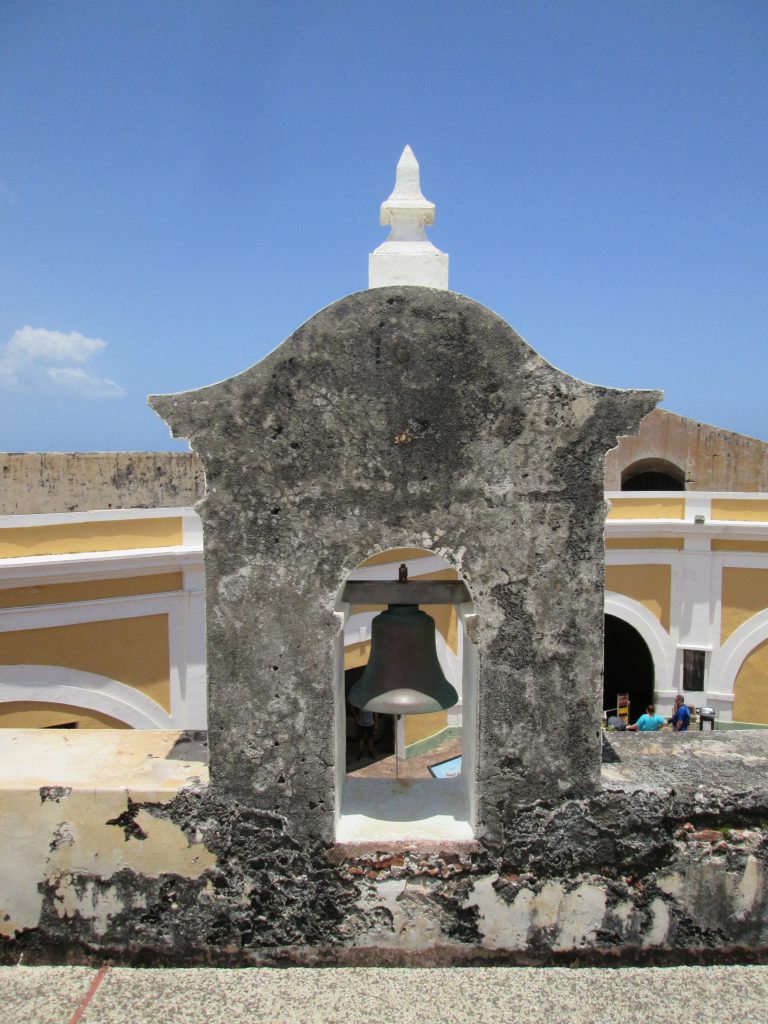 There is a free trolley that runs during the day, hop on and off to explore Old San Juan.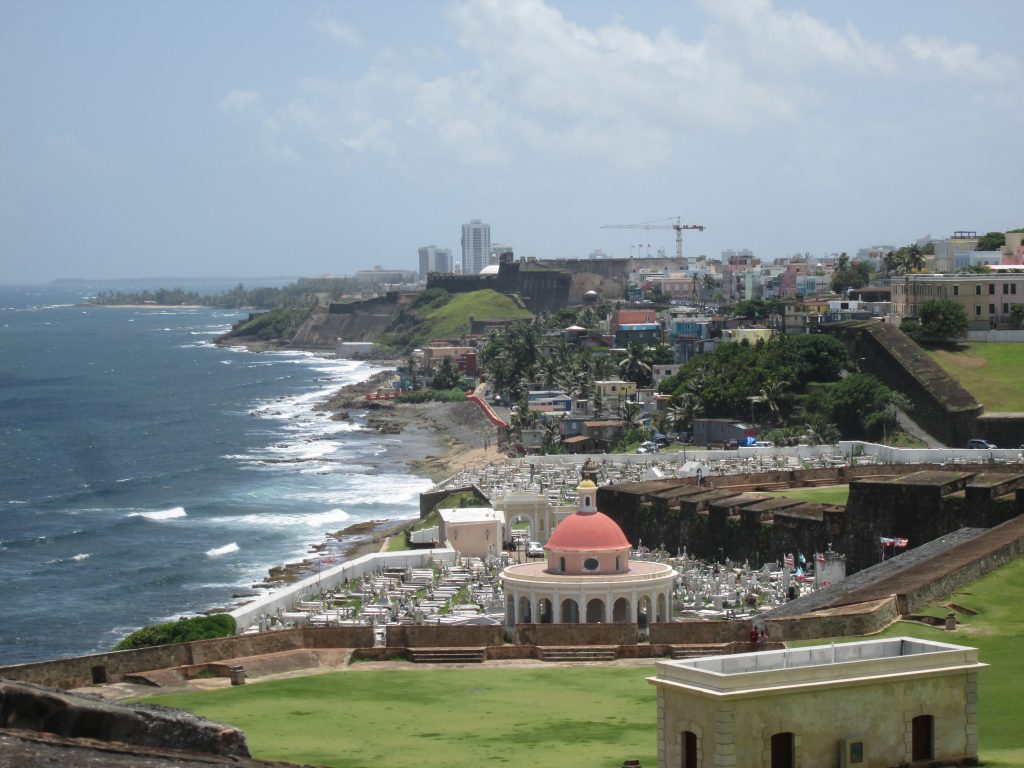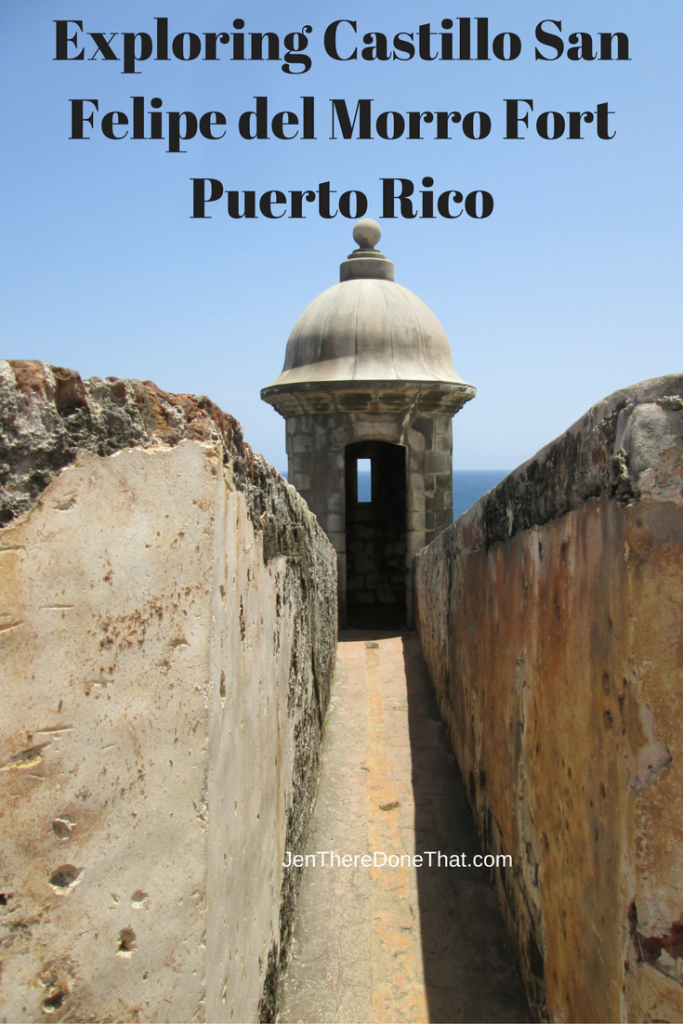 As part of the National Park Service, Annual Pass Holders get free admission!
El Morro Fort is a not-to-miss attraction for anyone visiting Puerto Rico!
Open 7 days a week. Sundays tend to be busiest due to Cruise Ships.