Need a relaxing beach getaway with plenty of watersport, nearby hiking trails and a fabulous spa? Guánica, Puerto Rico is the perfect spot!
Copamarina Beach Resort and Spa
The home base for this gorgeous getaway in Guánica is the Copamarina Beach Resort & Spa on the southern coast of Puerto Rico. I spent 3 days at the resort, and easily could have enjoyed a full week or more here. Hiking, swimming, and relaxing in nature filled my days and there are more activities for me to try on-site for my next visit!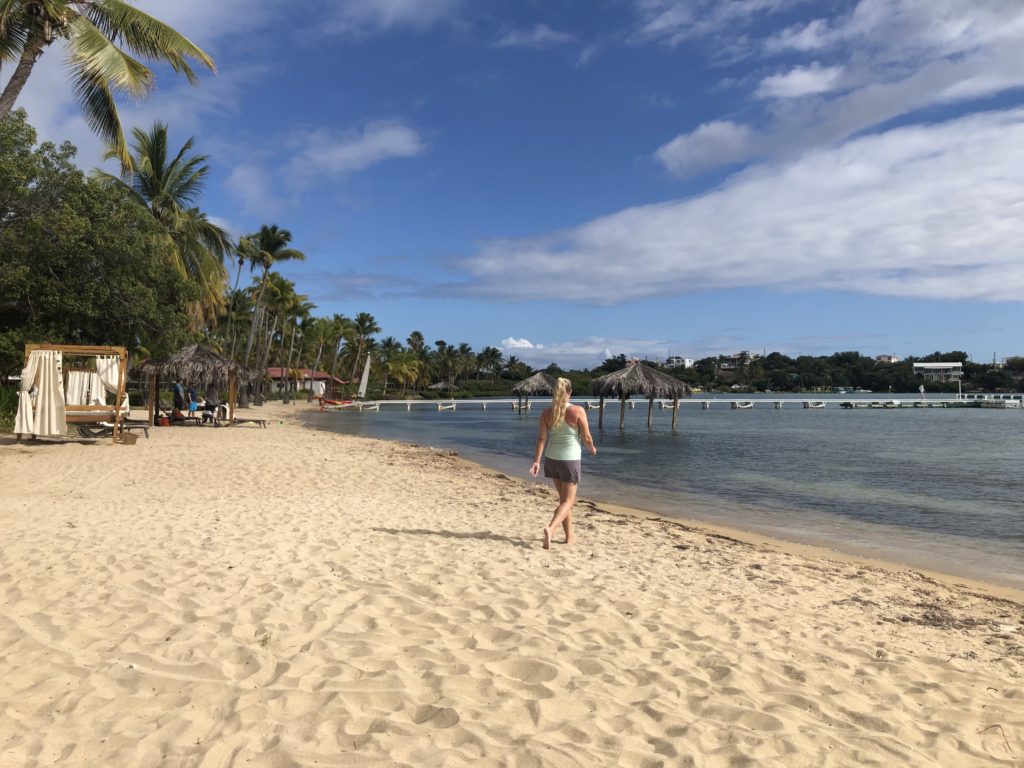 The clear, calm waters are perfect for Stand Up Paddleboard (SUP), kayaking, and relaxing in the shallow waters. There are cabanas and gazebos all around the beach and in the water. This is the perfect spot to enjoy a good book!
Las Palmas Cafe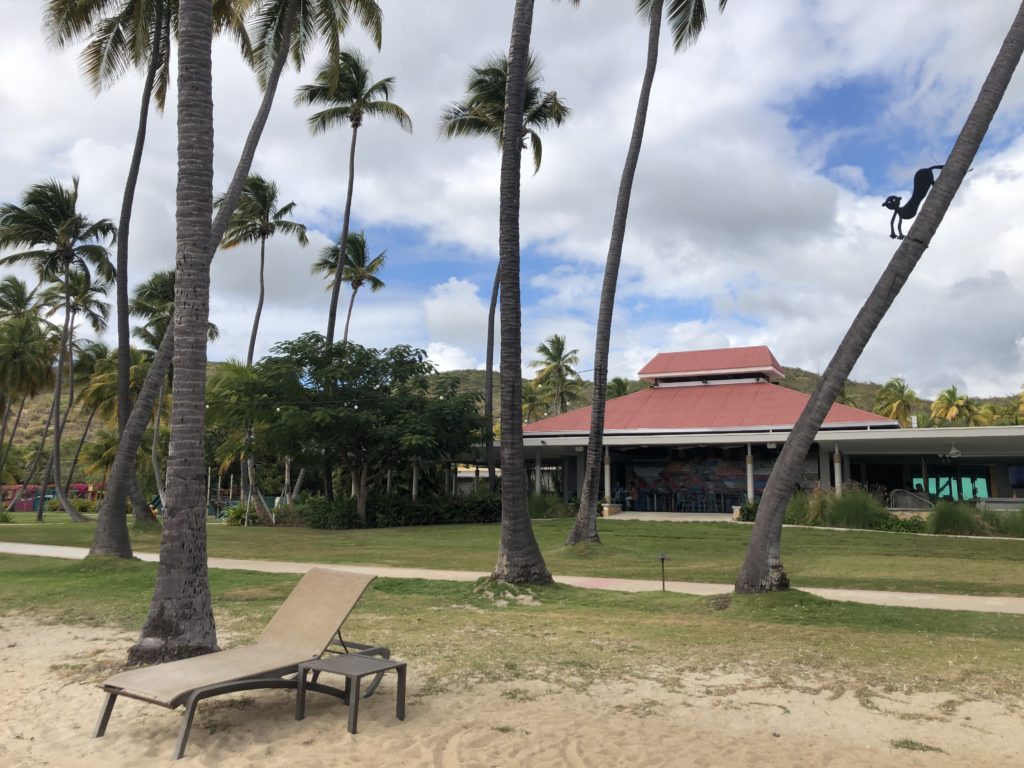 Las Palmas Café is an open air restaurant and bar overlooking the Caribbean Sea that servers breakfast, lunch, and dinner! The menu has a great selection of tasty burgers and sandwiches, delicious salads, and plenty of fish.
Ni Spa at Copamarina Beach Resort
Check in is fast and easy. First time visitors get a quick tour of the steam room, outdoor showers, and locker room. Once changed into my cozy spa rope and escorted to the overwater gazebo for my hour massage. The lotus flower massage oil and fresh ocean air are the perfect ingredients for relaxation. The massage oil, as well as the body wash, shampoo & conditioner are locally made and smell amazing!
The massage was incredibly relaxing and the hour breezes by! I walk back to the spa facilities for some time in the steam room and an outdoor shower.
The spa facilities are small and intimate, and my only regret is not booking more than one treatment. I definitely had time for a pedicure! Be sure to book your spa treatments in advance. For ultimate relaxation go ahead and book a couple services at a time!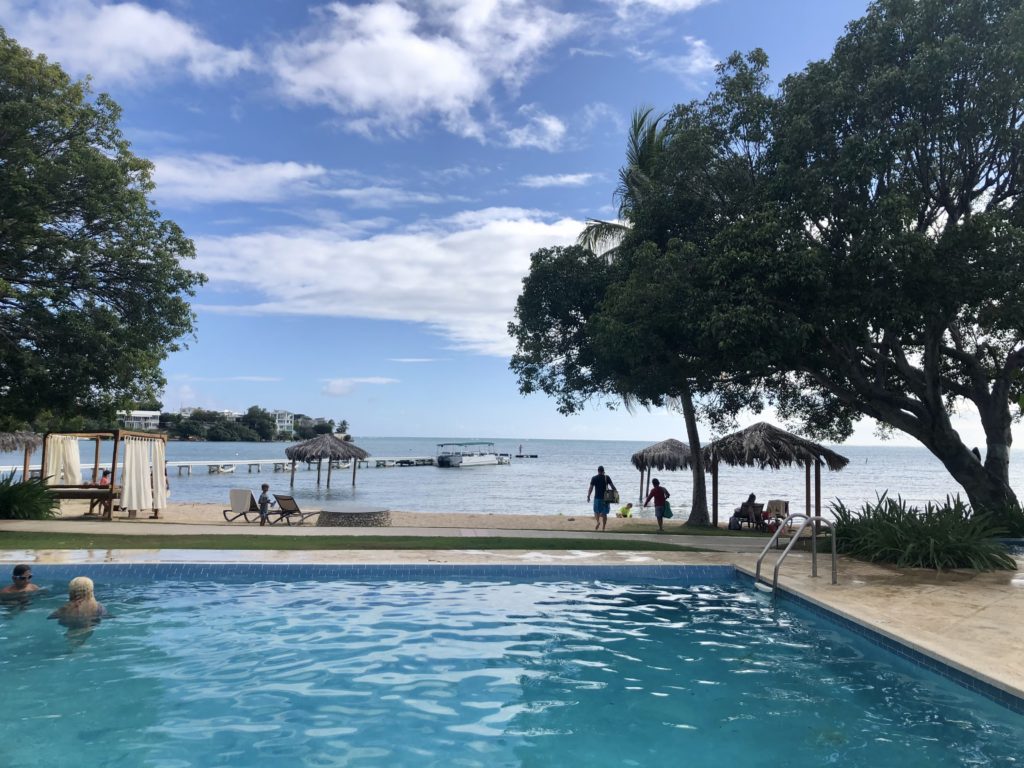 Copamarina Amenities
Multiple Swimming Pools
Tennis courts
Watersports; Kayak, SUP, Hobie Cat
Boating; Make reservations to visit Gilligan's Island "Cayo Aurora", sunset cruise
Hammocks, Beach cabanas, overwater gazebos, gazebos in the water
Lawn games; Ping pong table, connect four
Volleyball
Bicycles are available to cruise around the property
Children's Playground
Evening fire pit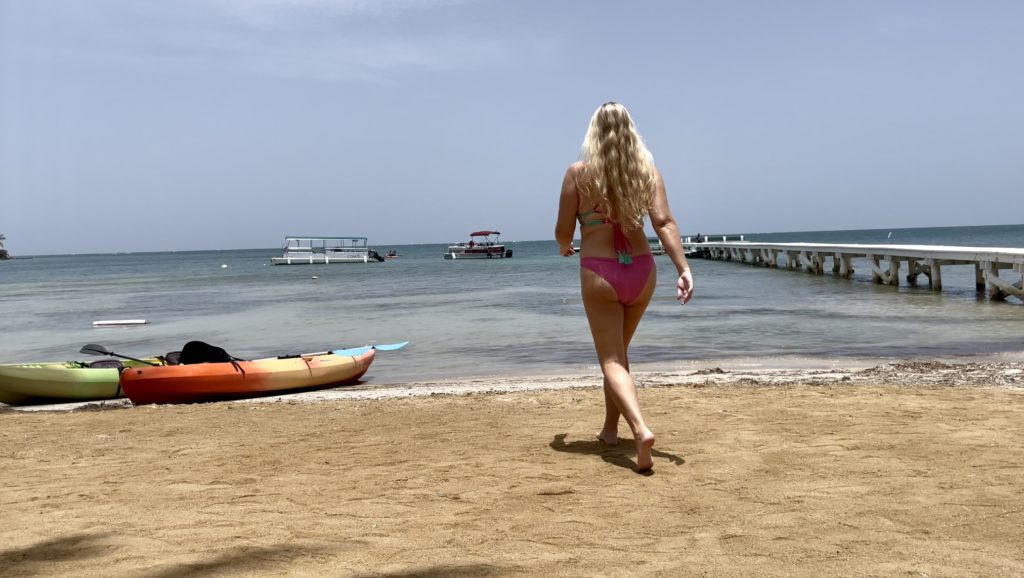 Nearby Guánica Attractions
While the Copamarina resort offers many activities and amenities, there are a few attractions nearby that are worth leaving the resort and venturing out to explore.
Guánica Lighthouse Ruins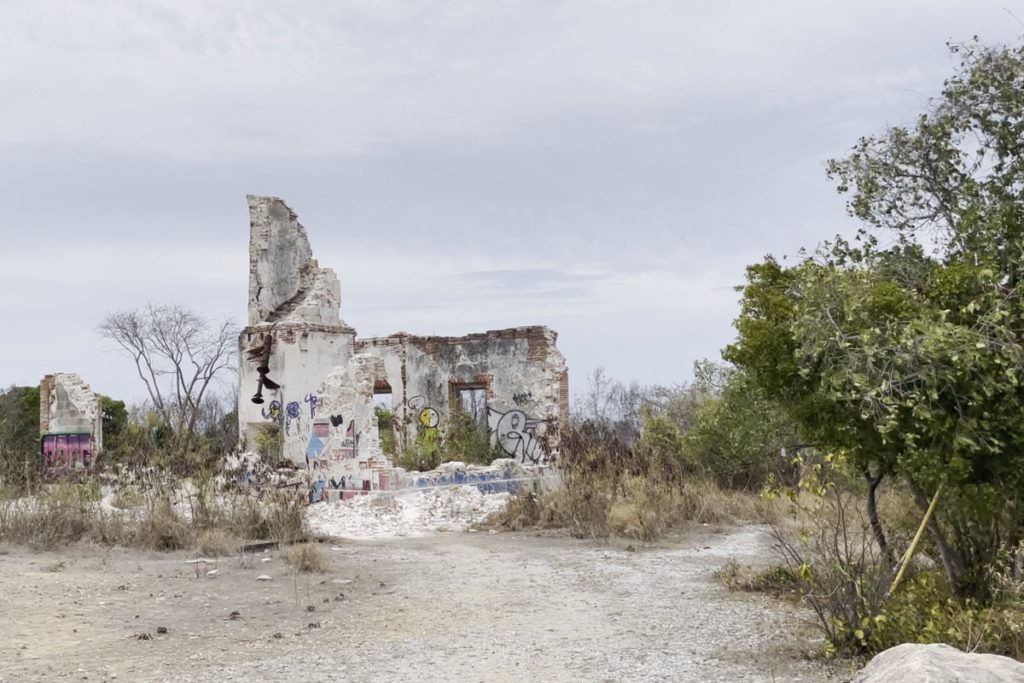 The Ruinas del Faro de Guánica is located on the windy coastal road to Copamarina. The Guánica lighthouse was abandoned years ago, and the 2020 earthquakes destroyed what was left of the exterior walls. Compared to other lighthouses around the island, Faro de Guanica is tiny. This little sliver of history is slowly disintegrating before our eyes.
Guánica Dry Forest Hiking Trails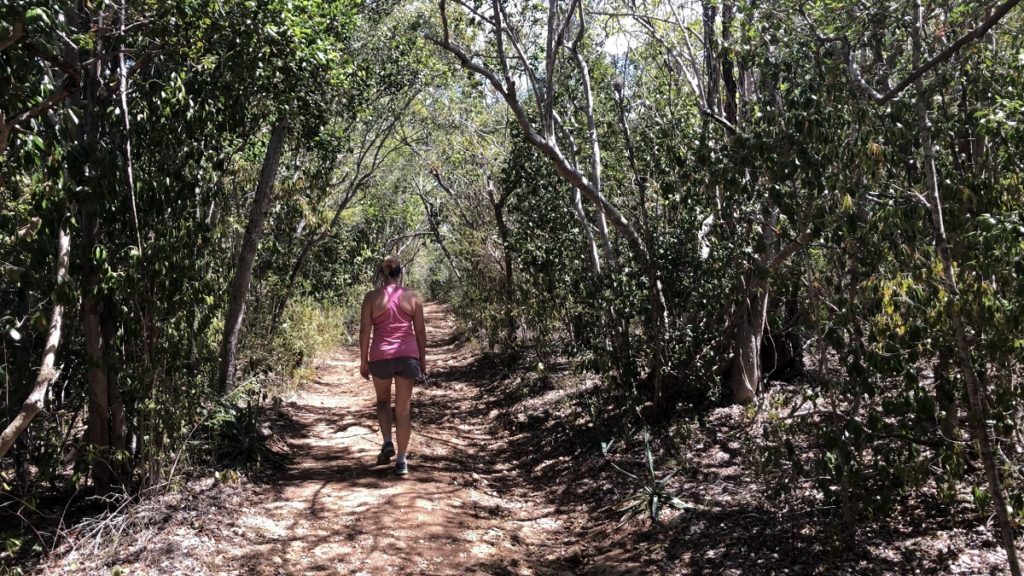 Bosque Estatal de Guánica is an almost 10,000 acre nature reserve featuring subtropical dry forests and a variety of hiking trails. Register at the ranger station before beginning your hike and remember to bring plenty of water. There are tons of trails in the reserve and the Ranger can recommend appropriate trails for your skill level and allotted time.
Guánica Wall Dive
The Guánica Wall is a popular scuba dive site just off the South coast of Puerto Rico. Scuba boats leave from La Parguera, Lajas and scuba divers can enjoy a 2 tank drift dive past Playa Santa in Guánica.
The wall is a home to a wide variety of reef fish. Lionfish hunting is allowed on the wall and many of the dive masters are expert lionfish hunters! There is also a high probability to see a shark or two.
The sea gets rougher as the day goes on, so begin your dive early in the morning for the calmest waters. This dive is not recommended if you are prone to seasickness or are still a beginner diver.