Opened in April 2016, VIVO Beach Club is a beach front property in area of Isla Verde, Carolina, Puerto Rico with pristine white sand beaches, private pool, world class entertainment, and a variety of dining options.
Located on the outskirts of San Juan, this white sand beach is close to the heart of the city while feeling like you are away from it all! Located mere minutes from the San Juan airport in Isla Verde, guests can enjoy perfect Caribbean water immediately upon arrival to the island. VIVO Is fast becoming a popular destination for locals and visitors.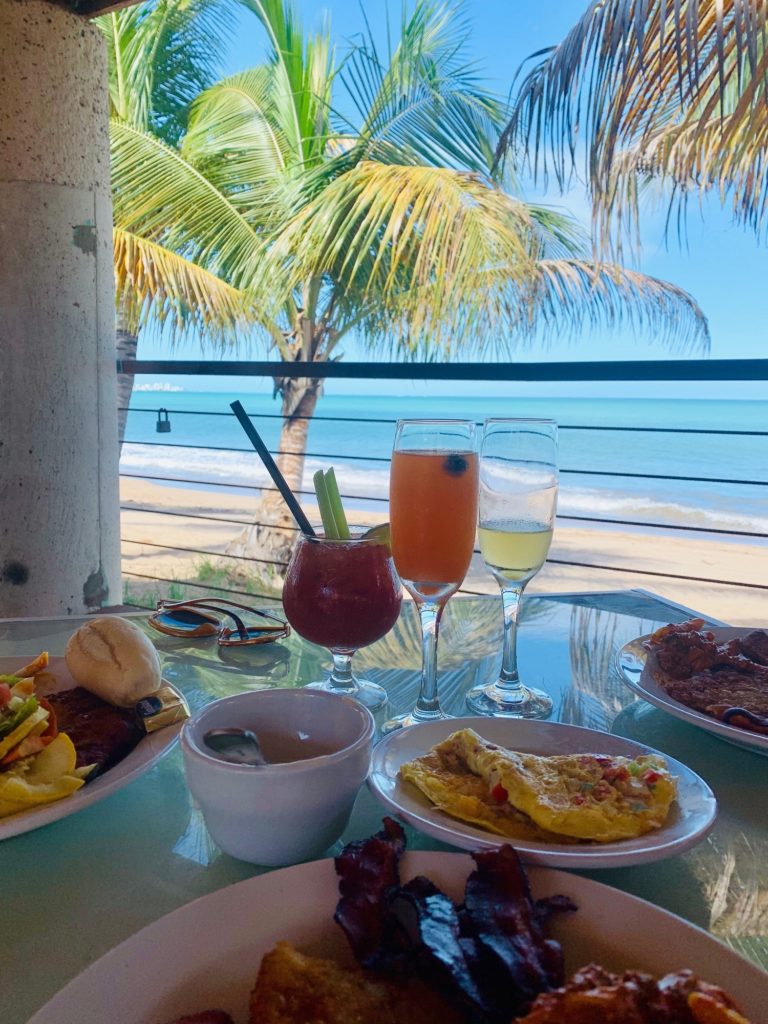 Update January 2019: Bottomless mimosas and all you can eat Sunday brunch are still available for $40 per person. Day passes to the pool are no longer available for purchase.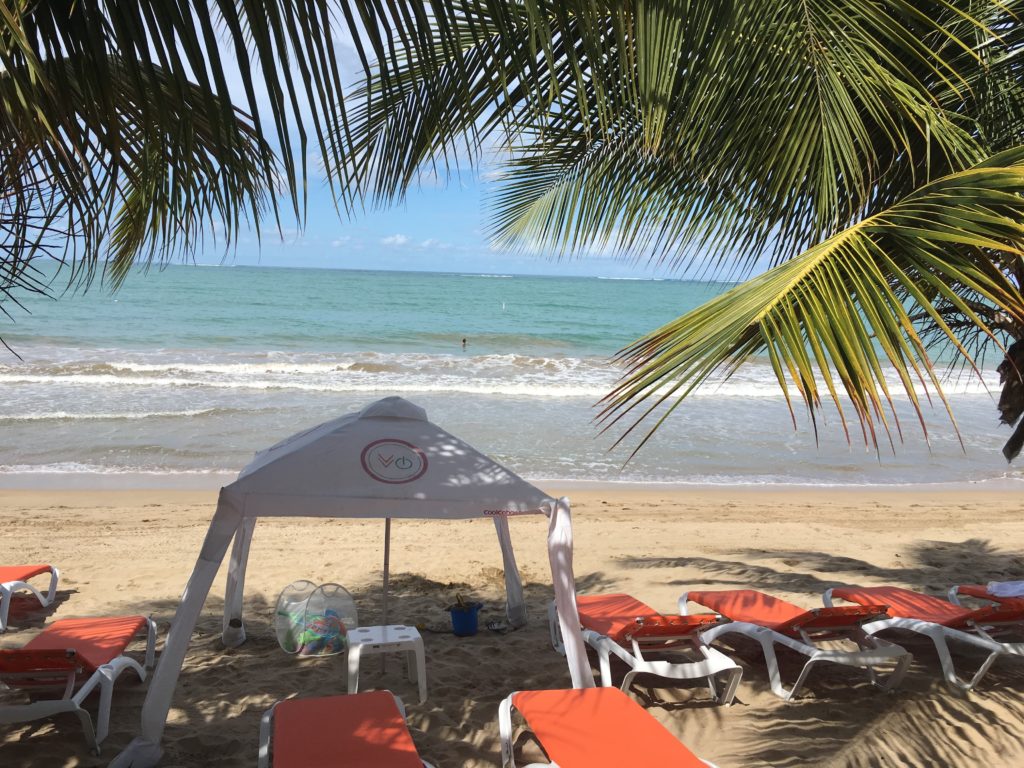 Sunday Brunch with Bottomless Mimosas
I recently discovered VIVO Beach Club and was eager to try out the new Sunday Brunch service. Brunch was served all you can eat, table side. Wait staff bring a selection freshly prepared food around to each table. Guests are encouraged to try a little bit of everything. There were no menus to look over, just plate after plate brought directly from the kitchen. Brunch is served from 11am until 4 pm on Sunday on the large covered patio with views of the ocean front beach or adjacent pools.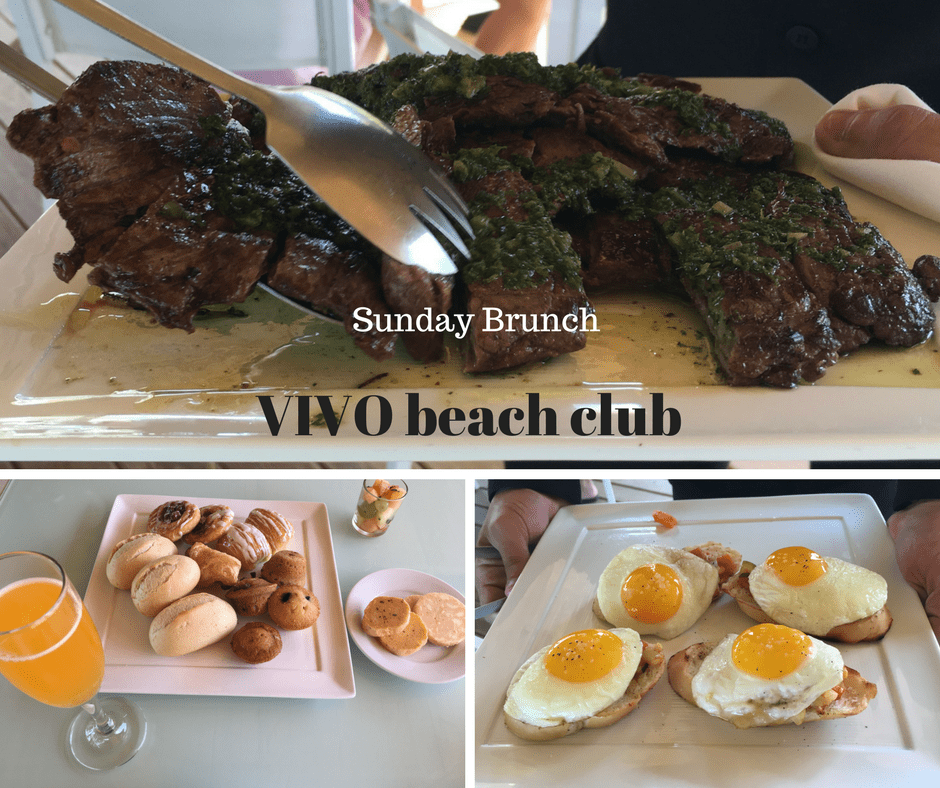 Brunch items include omelets, fresh fruit, pastries, sandwiches, and more! The brunch menu is constantly changing, while maintaining fresh, local ingredients prepared to perfection.
VOODOO Bar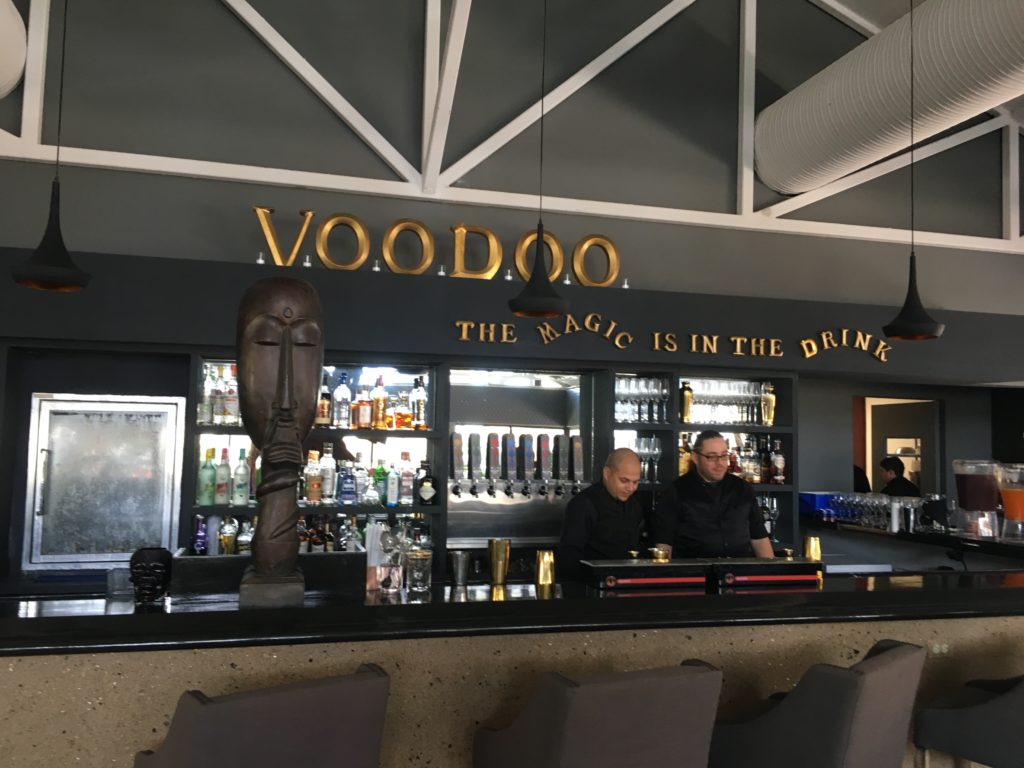 VIVO includes Voodoo restaurant, Ocean Lab brewery, and poolside food service. Available for large parties, beach side Wedding plus reception, corporate events, and more! There are plenty of poolside cabanas, beach front tents and shade, and chair/loungers. Outside showers, plus indoor lockers and changing rooms for members.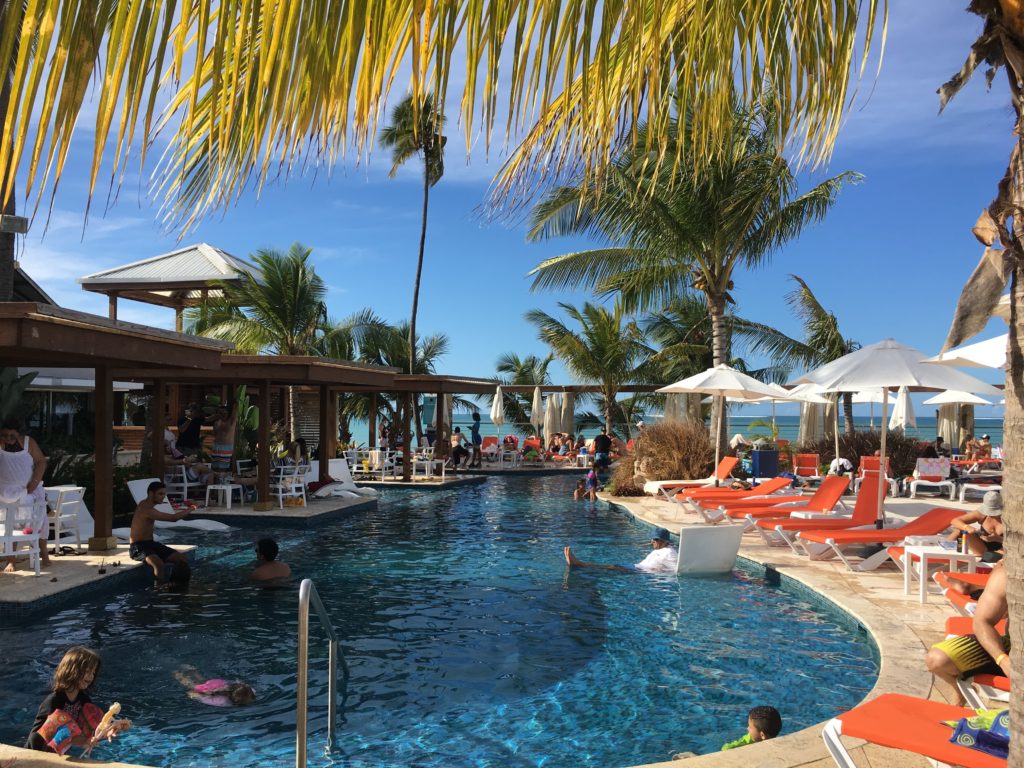 I arrived 45 minutes before my friend, and I was well taken care of by the staff. I highly recommend VIVO as a great place for solo female travelers!
Live Events
VIVO Beach Arena is host to many music events, including some very popular reggae artists. Be sure to visit the VIVO Facebook page or web site for upcoming events.
At night, VIVO turns into one of the hottest night clubs in the metro area.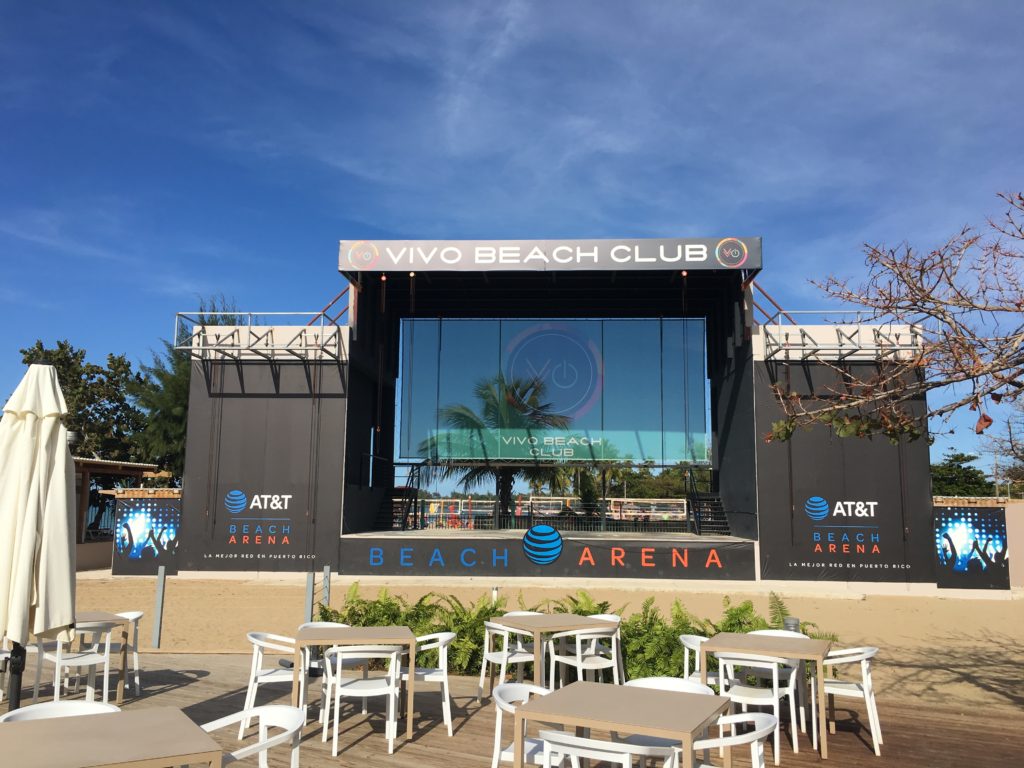 Ocean Lab brewery
As of 2019, Ocean Lab brewery is open so I had to check it out. Full disclosure, I am not a beer drinker, so I brought a team of FIVE experienced and willing beer drinkers to sample the in-house craft beer.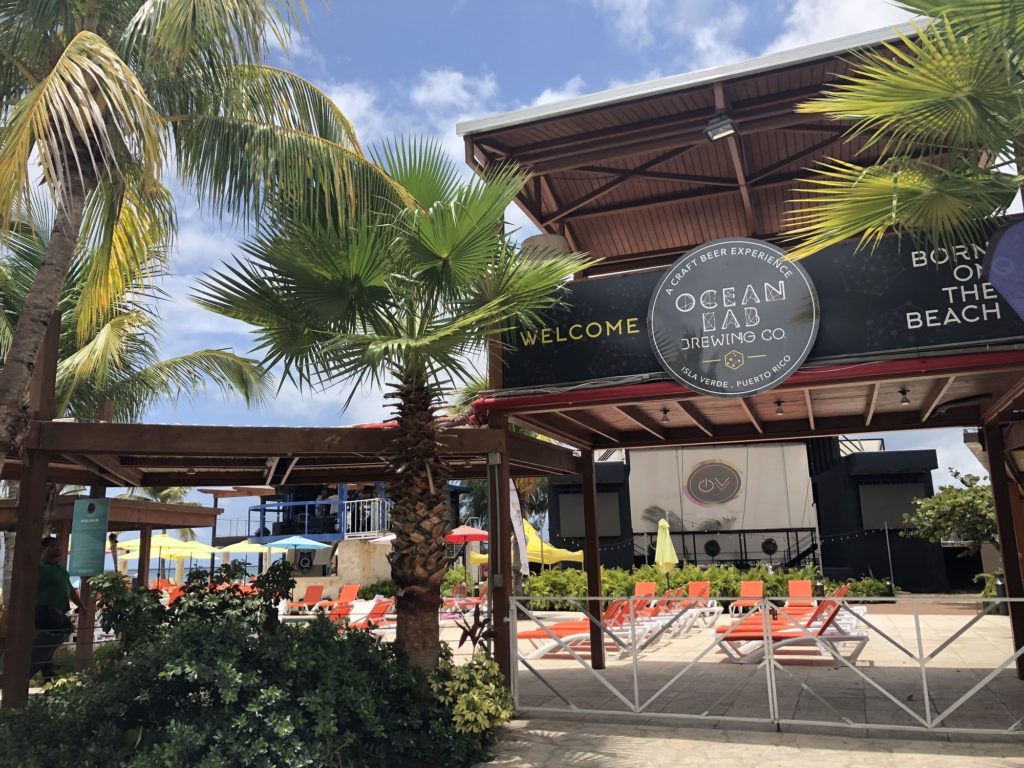 Ocean Lab Brewing, Co is located upstairs overlooking the Ocean, VIVO pool, VIVO stage, and the entire property. It is quite simply, the best view of the entire property!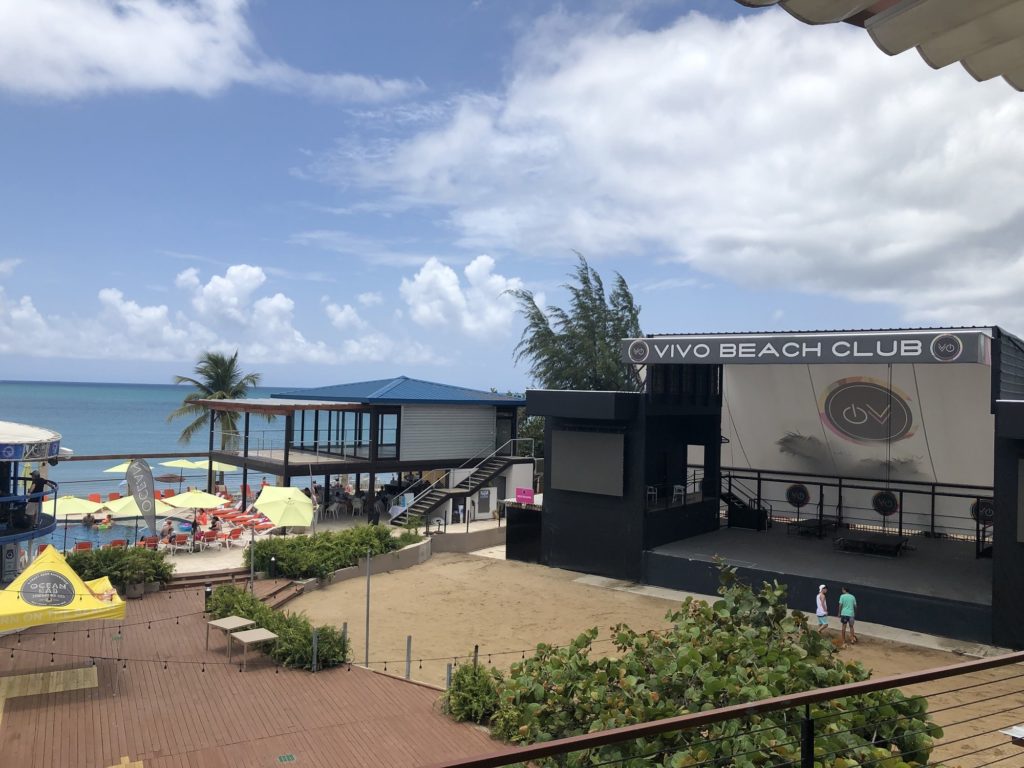 The food never disappoints at VIVO, and Ocean Lab lives up to the reputation by serving mouth watering burgers, sliders, and other traditional pub food perfect for beer pairings. After a long drive, our food did not last long enough for photos. Whoops.
Fortunately, my FIVE experience beer tasters ordered enough beer for multiple photo ops.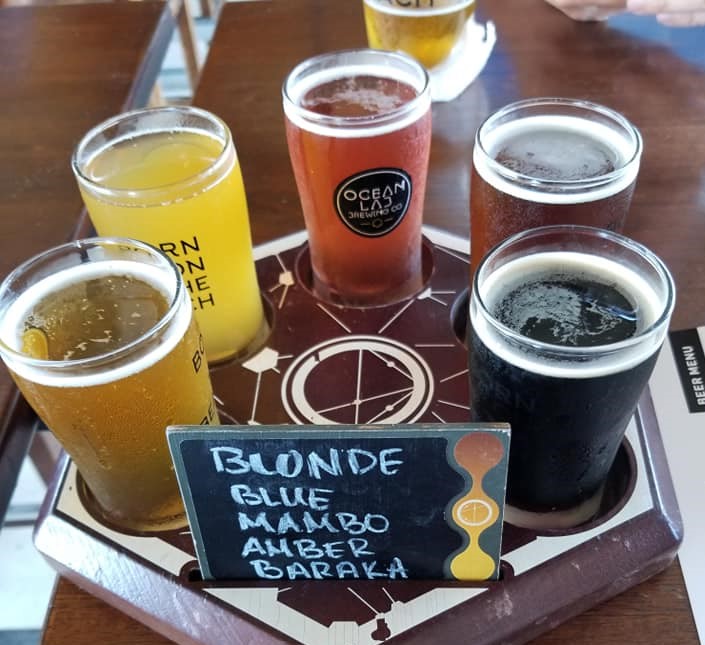 The Beer sampler was very popular with my experts, and while all beer was quickly consumed, the Amber was the most purchased beer among my experts. I tasted a small sip of the dark barakh beer and it was very flavorful.
While my beer experts did not agree on the best or favorite beer, they all agreed that the beer sampler is worth ordering to be able to try one of everything.
Bonus View for Aviation Enthusiasts
Directly behind the brewery is SJU airport. The brewery tables upstairs and at the back near the bar offer up close views of the airplanes taking off from the North runway. If you are an aviation enthusiast, download the Flightradar24 app on your smart phone to see exactly when the large and wide body aircraft are departing SJU for the best aircraft take-off watching in San Juan.
VIVO Boutique
Also opened in 2019, VIVO boutique offers a wide range of swimsuits, hats, sunblock, tee shirts, dresses, cover-ups, handbags, and a wide range of souvenirs.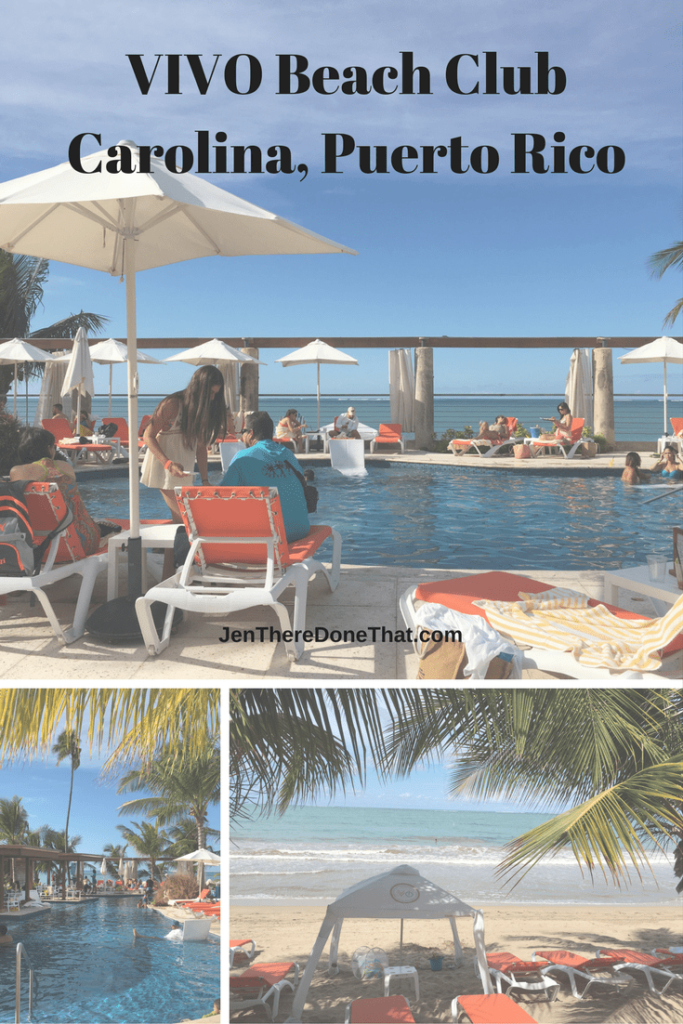 VIVO has plenty of secure parking and is a quick Uber ride from the SJU airport, or San Juan area hotels and accommodations.  Club membership is available, with discounts and members only access to special events.  Guests can buy event specific tickets.
Sunday brunch, your favorite musical guest, or a relaxing day on the beach – VIVO is the place!