Newly opened in April 2016, VIVO Beach Club is a beach front property in area of Isla Verde, Carolina, Puerto Rico.  This beach club is just getting started, with plans to open a brewery, fitness classes offered on the beach, concerts, parties, and more events and activities planned for the upcoming year.  Located mere minutes from the San Juan airport in Isla Verde, guests can enjoy perfect Caribbean water immediately upon arrival to the island.  VIVO Is fast becoming a popular destination for locals and visitors.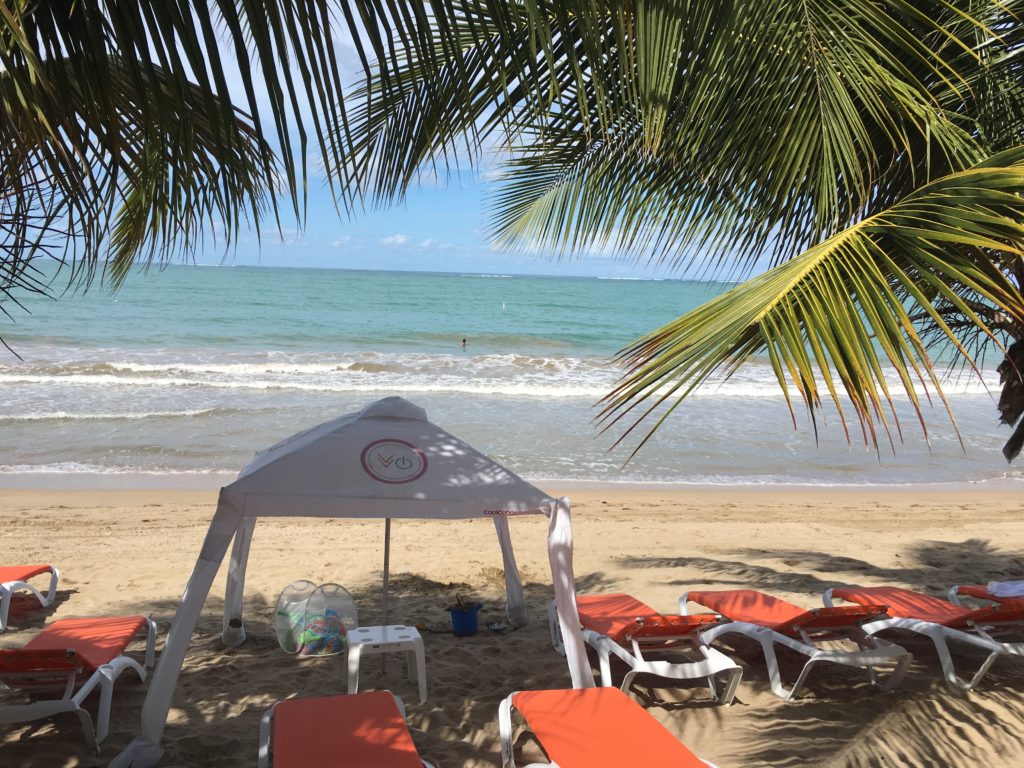 I only recently discovered VIVO Beach Club and was eager to try out the new Sunday Brunch service.  Brunch was served all you can eat, table side.  Wait staff bring a selection freshly prepared food around to each table.  Guests are encouraged to try a little bit of everything.   There were no menus to look over, just plate after plate brought directly from the kitchen.   Brunch is served from 11am until 4 pm on Sunday on the large covered patio with views of the ocean front beach or adjacent pools.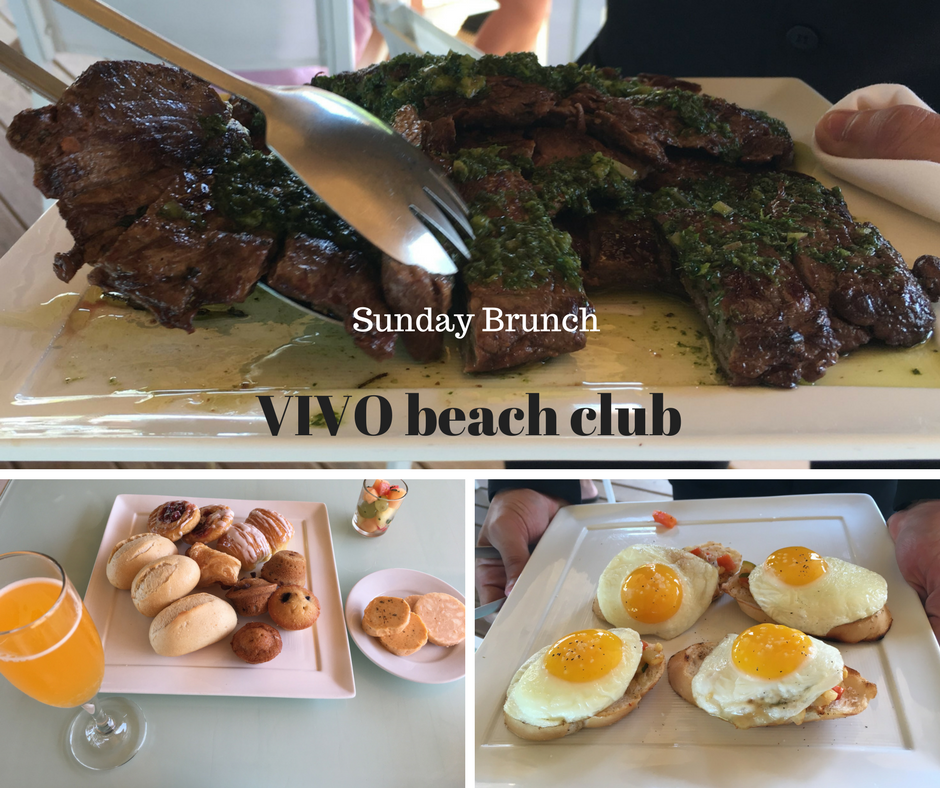 Brunch items included:
Bottomless mimosas
Belgium waffles with fruit
Pancakes
Pastries
Fruit cup
Churrasco (grilled steak)
Eggs Benedict
Beef Stroganoff
Mini breakfast Cubano sandwich on brioche
Poached egg on polenta
Smoked Salmon on hashbrown
VIVO includes Voodoo restaurant, the soon to open brewery, and poolside food service.  Available for large parties, beach side Wedding plus reception, corporate events, and more!  There are plenty of poolside cabanas, beach front tents and shade, and chair/loungers.  Outside showers, plus indoor lockers and changing rooms for members.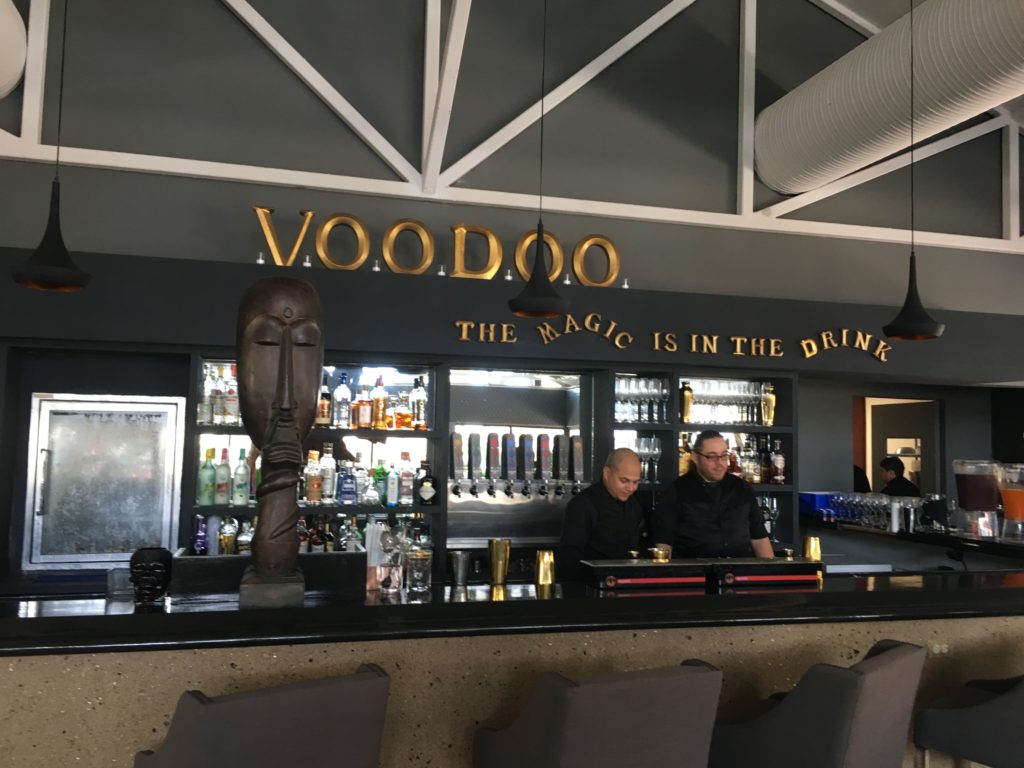 VIVO Beach Club is affordable luxury in a fun and festive environment.
I arrived 45 minutes before my friend, and I was well taken care of by the staff.  I highly recommend VIVO as a great place for solo female travelers!
VIVO has plenty of secure parking.  Club membership is available, with discounts and members only access to special events.  Guests can buy a daily pass or event specific tickets.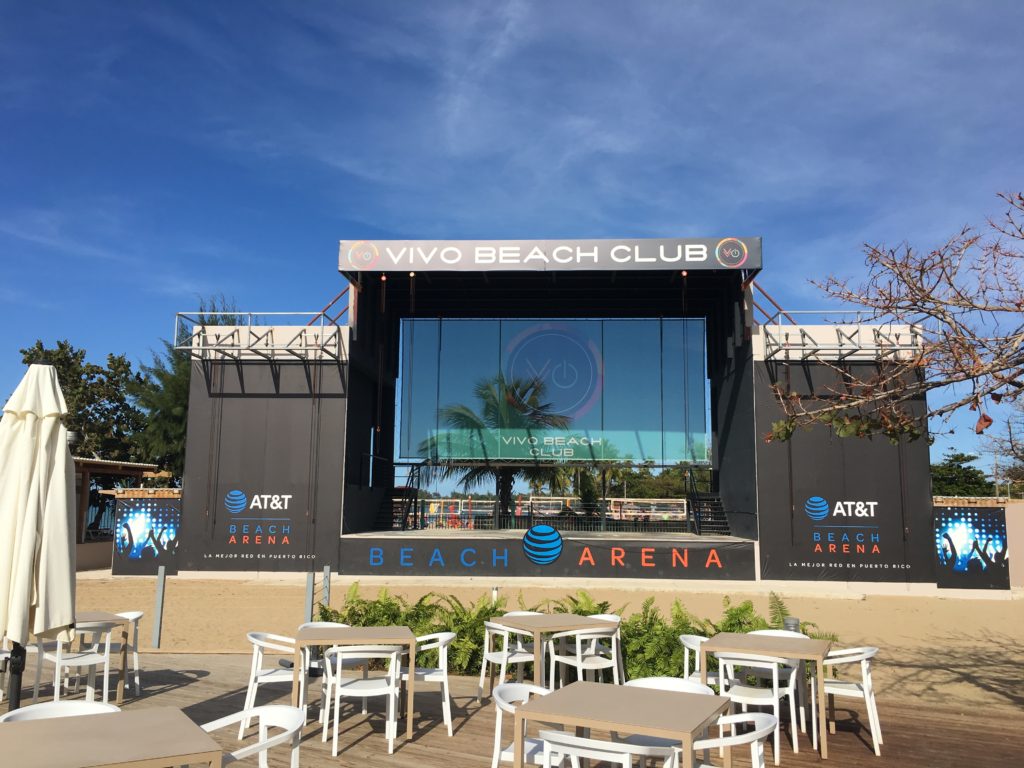 I am excited to see the new events and additions for VIVO in the coming months, and I will be back for more!