Manati is the perfect area to enjoy spectacular natural pools and beautiful golden sand beaches of Puerto Rico. The natural rock forms a protective barrier against the rough Atlantic Ocean while creating these natural pools.
Multiple Natural Pools to Choose From
There are several natural pool areas ranging from small, personal pools of Piscinas Naturales to the larger pool of La Poza del las Mujeres, and the extra large natural pool of Mar Chiquita.
Piscinas Naturales of Manati are the small, shallow natural pools hidden deep within the rocks. You will need sturdy water shoes or hiking boots to access these tiny pools. Do not attempt to reach these pools when the seas are rough or during a storm as the water splashes and can be dangerous on the rocks.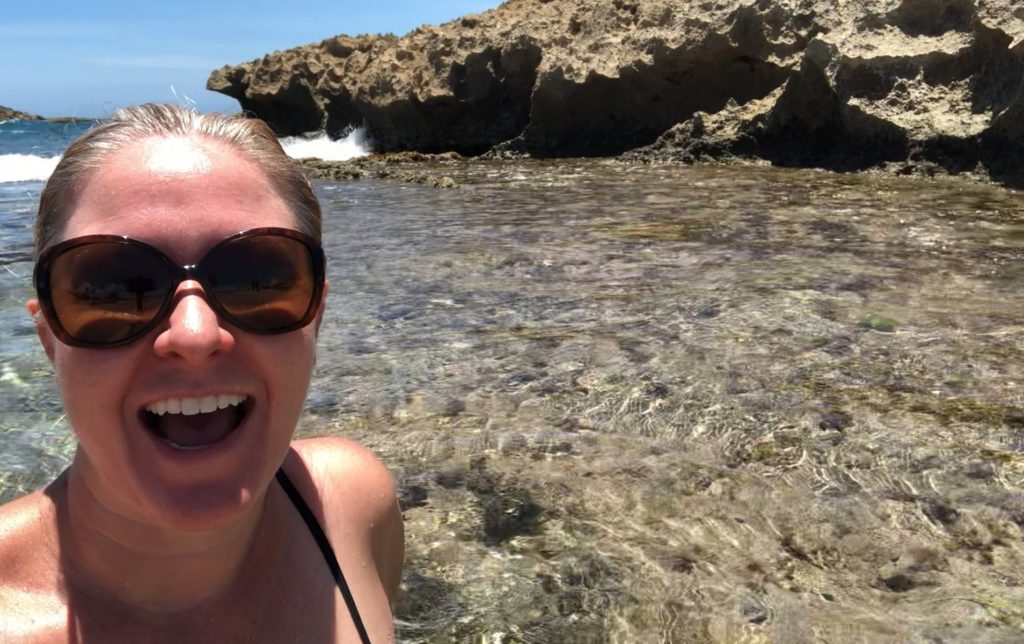 La Poza del las Mujeres (translated as the Women's Pool) is a larger pool with easy beach access.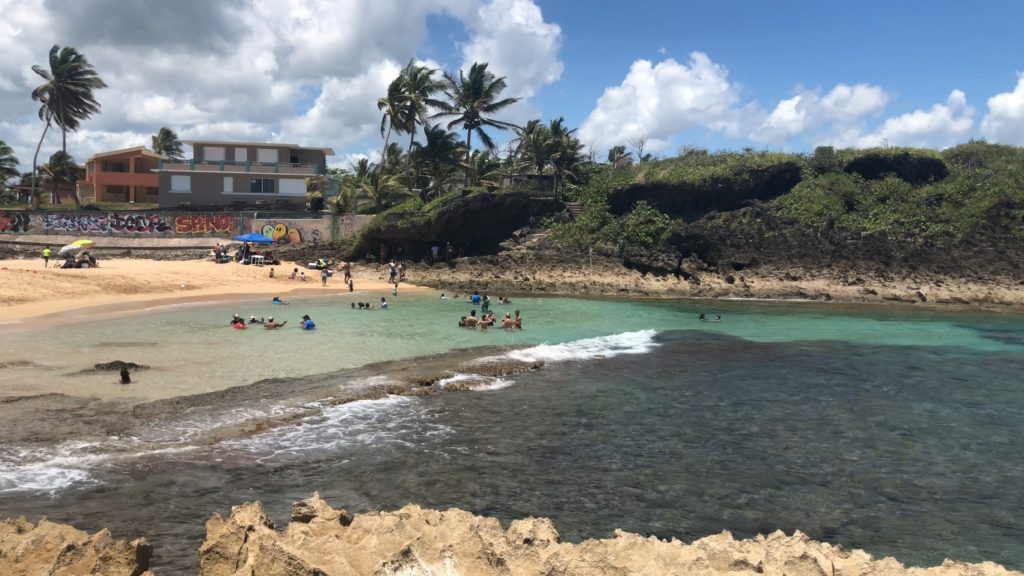 Mar Chiquita is the most well know natural pool in the area and is the largest of the natural pools in Manati. This beach has plenty of free parking and some shade trees. There are slick rocks around most of the edge of the extra large natural pool, so watch the locals for the best spots to enter & exit the water.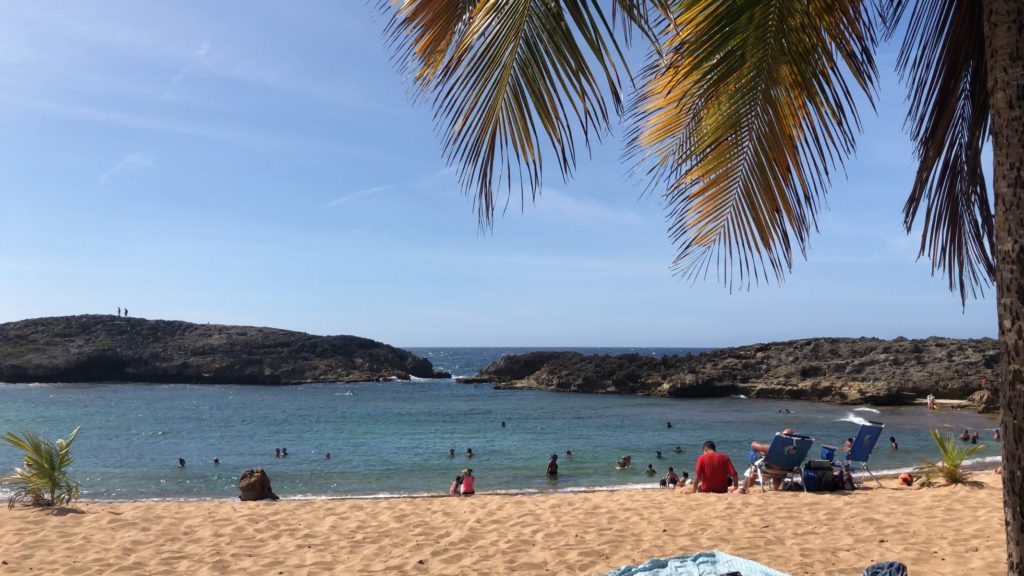 Once again, the natural rocks from a protective barrier for this extra-large natural pool. Just beyond the rocks, you will typically see surfers. Mar Chiquita offers the best of both worlds for relaxing in the calm water, and great waves for surfing beyond the rocks.
Location and Parking
Manati is located 50 kilometers (31 miles) west of San Juan along the North coast of Puerto Rico.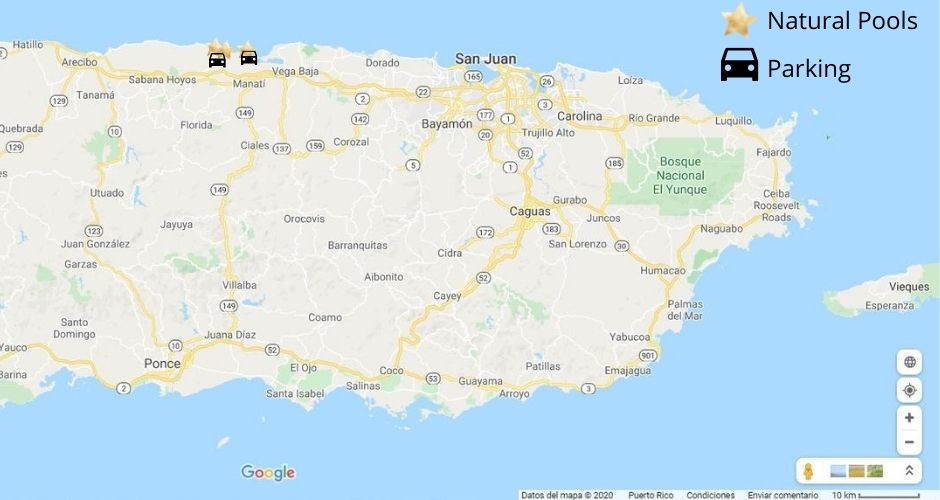 There is a parking lot and free parallel parking along the street with access to the Natural Pools of La Poza del las Mujeres and Piscinas Naturales. Police frequent this area on the weekends to give out parking tickets so make sure that you are parked legally. When in doubt, pay for the parking lot. At only $7 per vehicle, the parking lot is a much cheaper option than a parking ticket, trust me!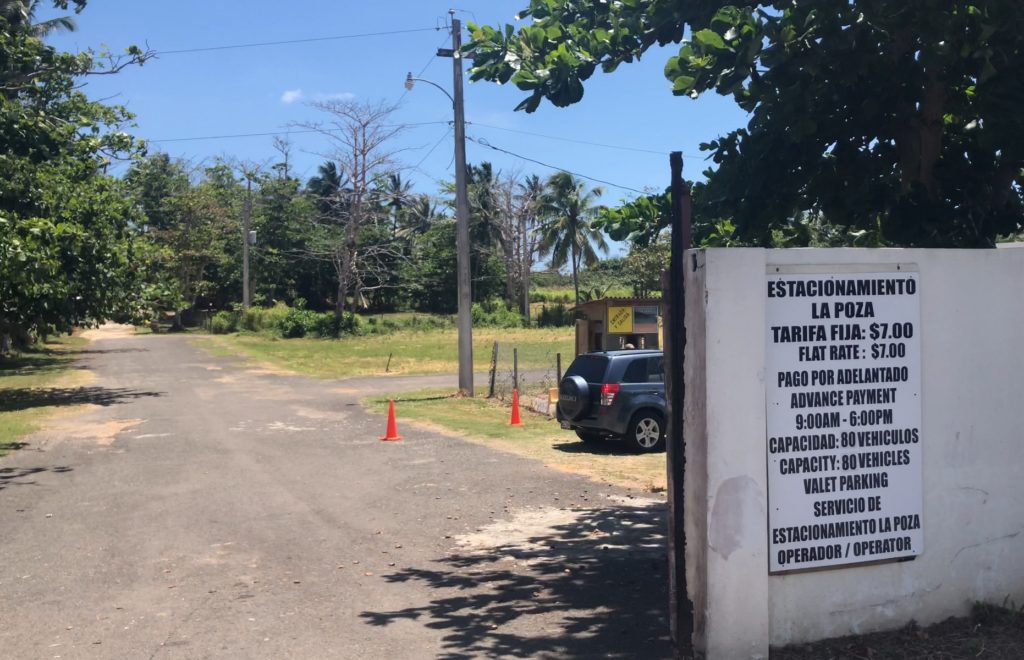 Once you reach the golden sand beaches of Playa Las Palmas (also known as Playa Mujeres), there is plenty of room to spread out. The La Poza del las Mujeres natural pools are a short walk to the left and more small, shallow pools of Piscinas Naturales to the right!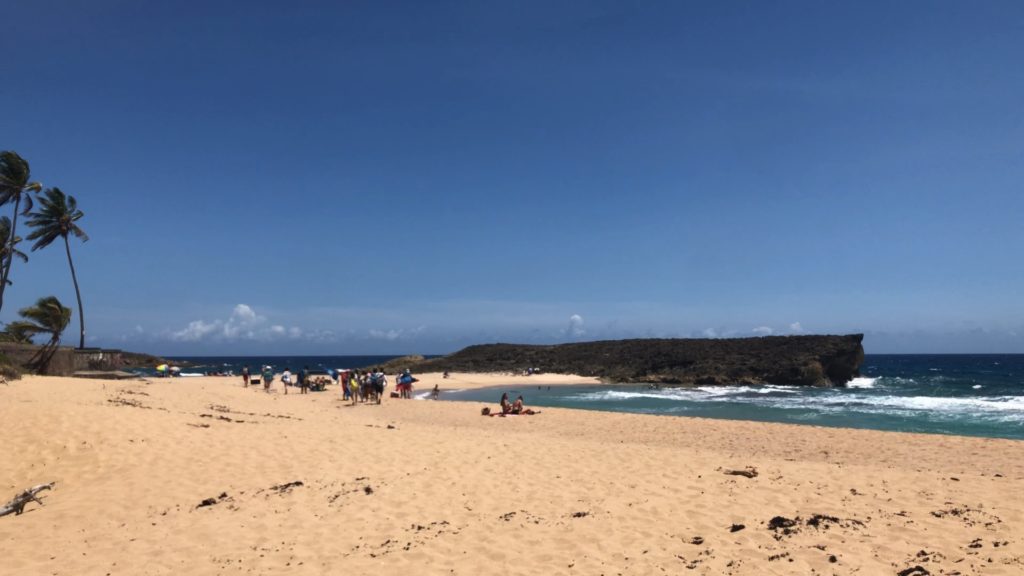 What to Bring
There are no facilities along the beach of Playa Las Palmas or surrounding natural pools. There are no bars, restaurants, or kioskos. Bring everything you need for your beach day. And if you bring it in, be sure to clean up after yourself and pack up your trash.
Bring cooler for drinks and snack, umbrellas, and chairs for La Poza del las Mujeres and Mar Chiquita.
Drinks
Food/Snacks
Chairs or beach towels
Beach Umbrella – warning: it gets very windy so be careful where you set up
Dry bag to keep your phone, keys, and other items dry
Piscinas Naturales is quite the hike over slick, sharp rocks so bring only essential items in a dry bag.
What to Wear
The rock cliffs that create each of these natural pools are sharp and slick from water splashing.
Water Shoes/Hiking Boots
Hat
Sunglasses
Sunblock – reapply every few hours to avoid sunburns!
Swimsuit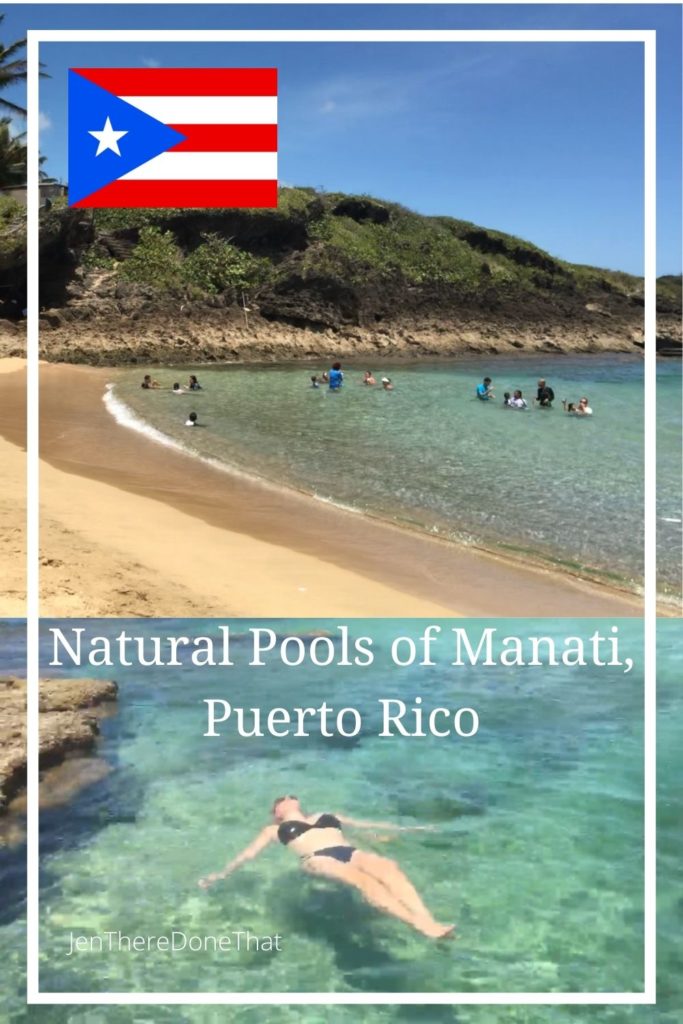 Whichever natural pool you choose, get there early as these beautiful spots can get crowded in the afternoon, especially weekends.