The American Girl Dolls are hugely popular with little girls, especially for 2 special girls in my life, ages 4 & 7.  While in Chicago, we visited the American Girl Doll store in the Water Tower Place, a close neighbor to the John Hancock Center.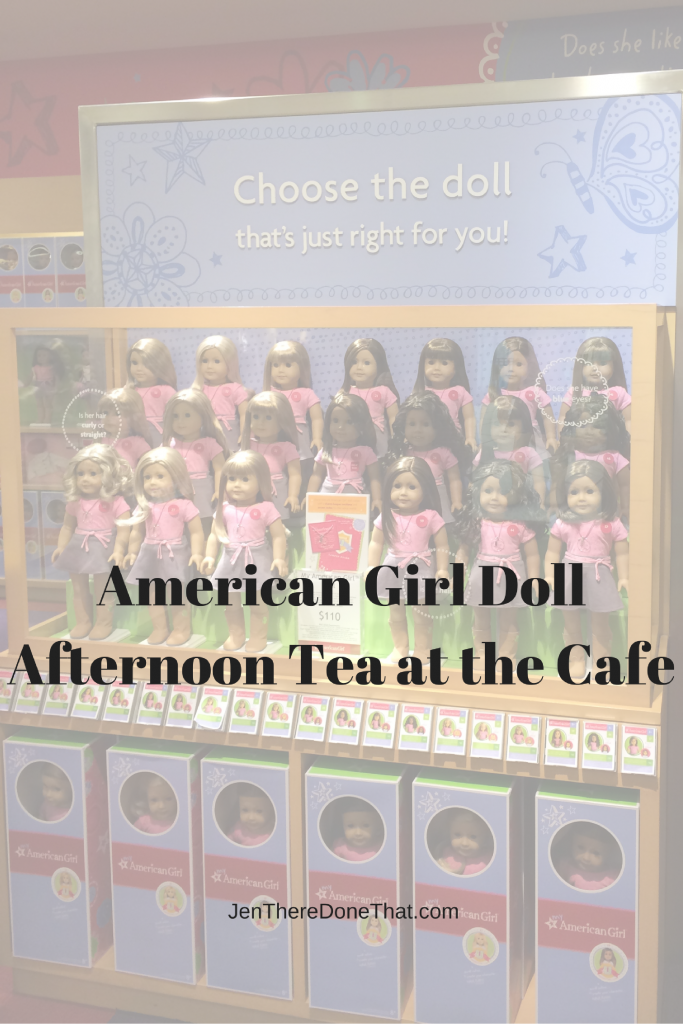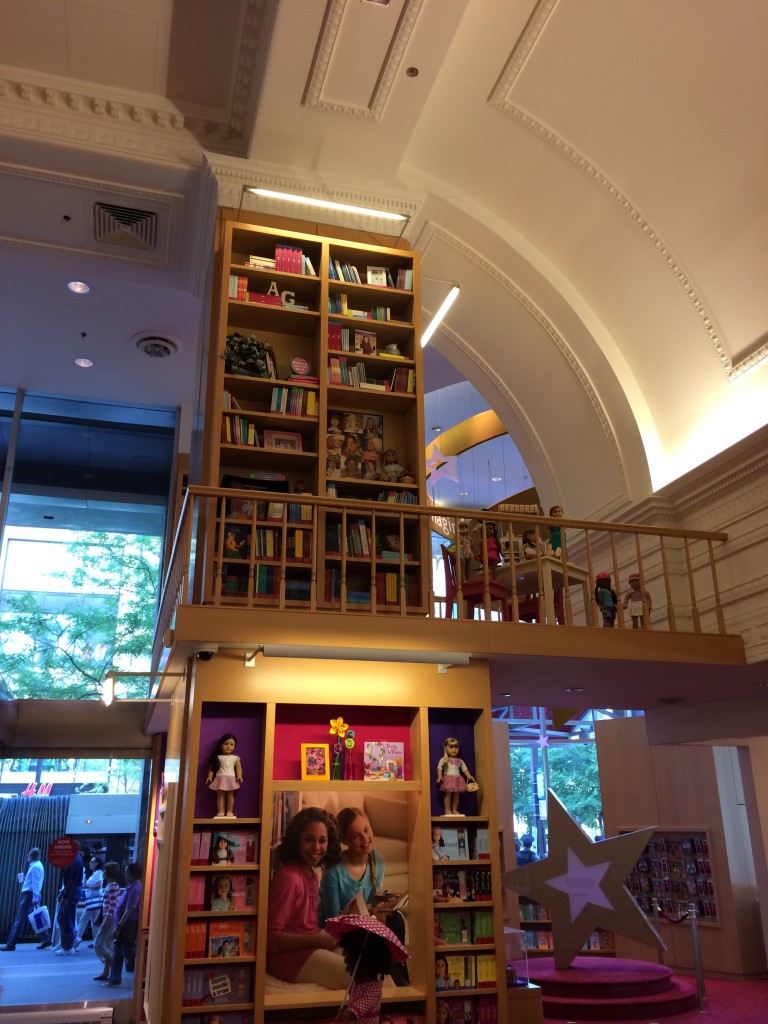 There is a bookstore, hair salon (for the dolls), photo studio, Hospital (for emergency doll repair), snack shop, and cafe.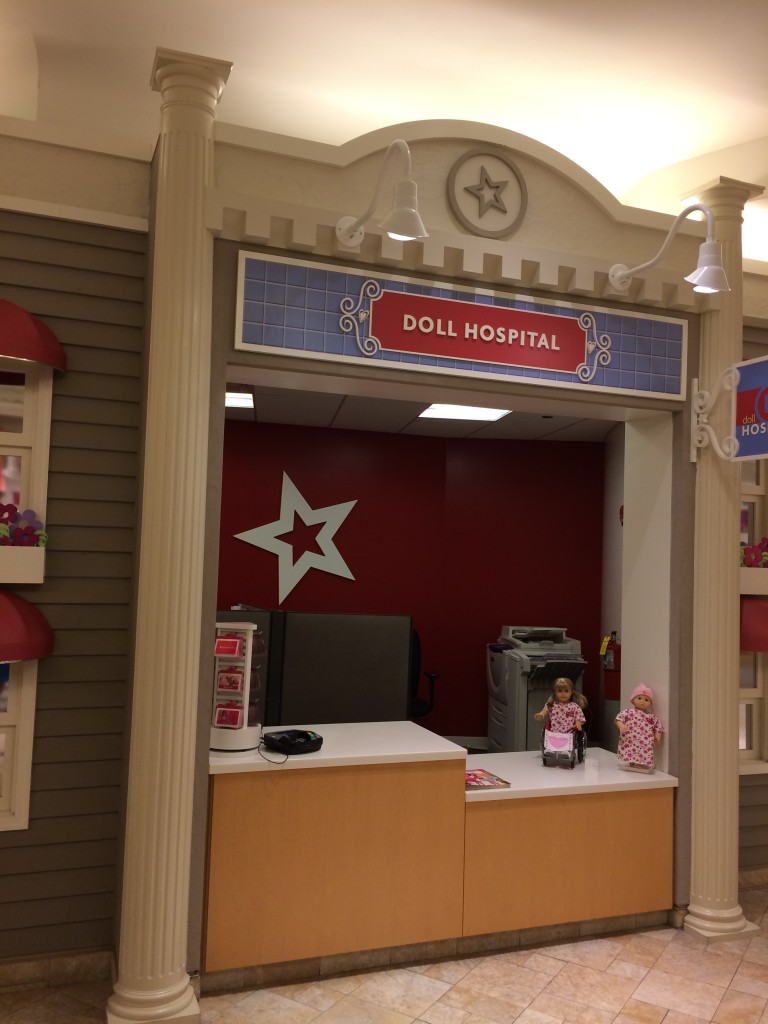 This store is 52,000 square feet split between 2 levels and has everything you never knew you needed for Doll and Doll accessories.
I reserved our table for afternoon tea 3 weeks in advance via the web site.  We arrived early to allow for horrible Chicago traffic, plus nightmare parking, which left us a bit of time to shop before check-in for tea (15 minutes before tea time). Afternoon tea is seated promptly at 4 PM.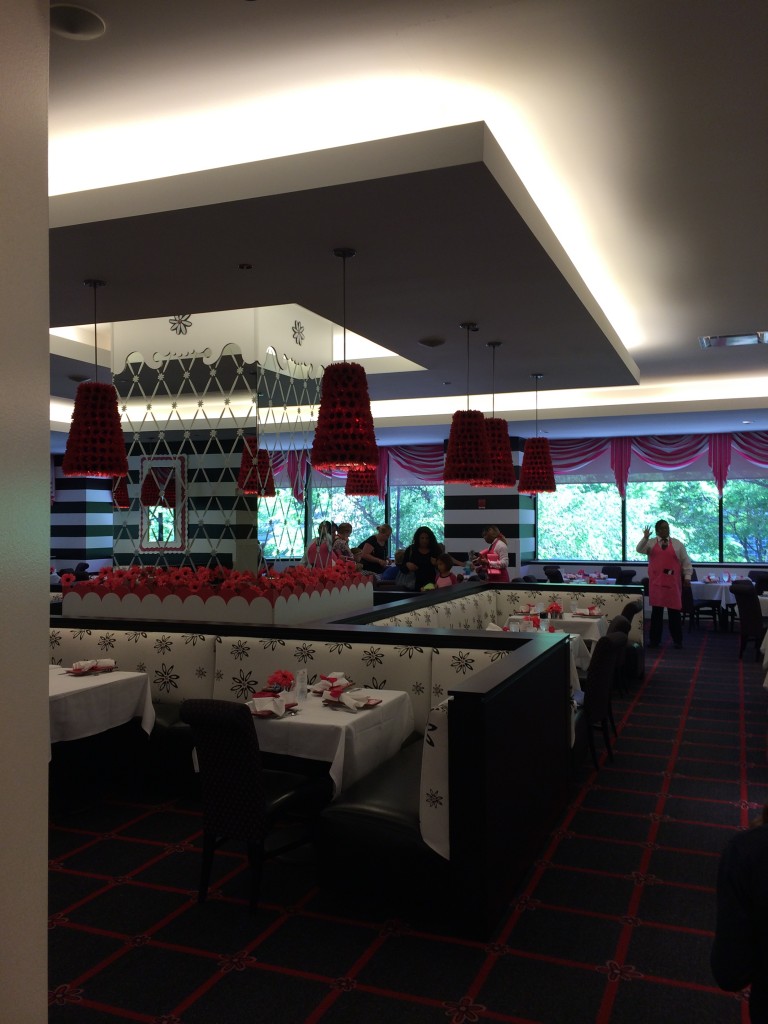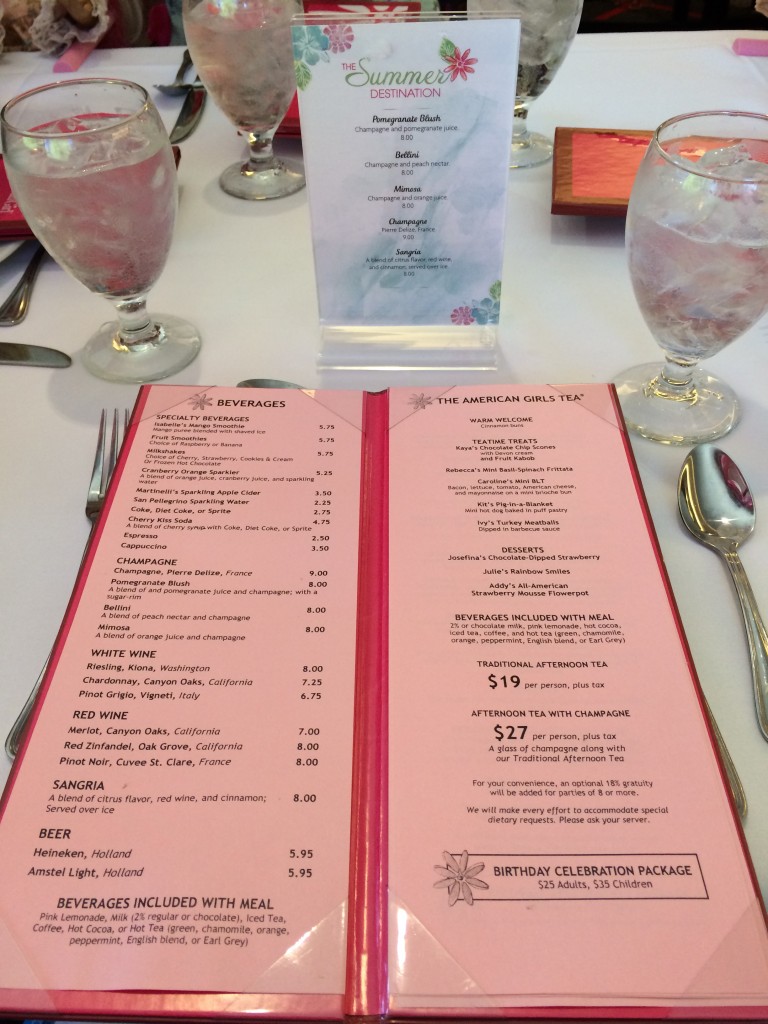 Girls are encouraged to bring their Dolls to tea, and each Doll is seated at the table is a miniature high-chair.  Pink lemonade can be substituted for tea, for the heathen non-tea drinkers.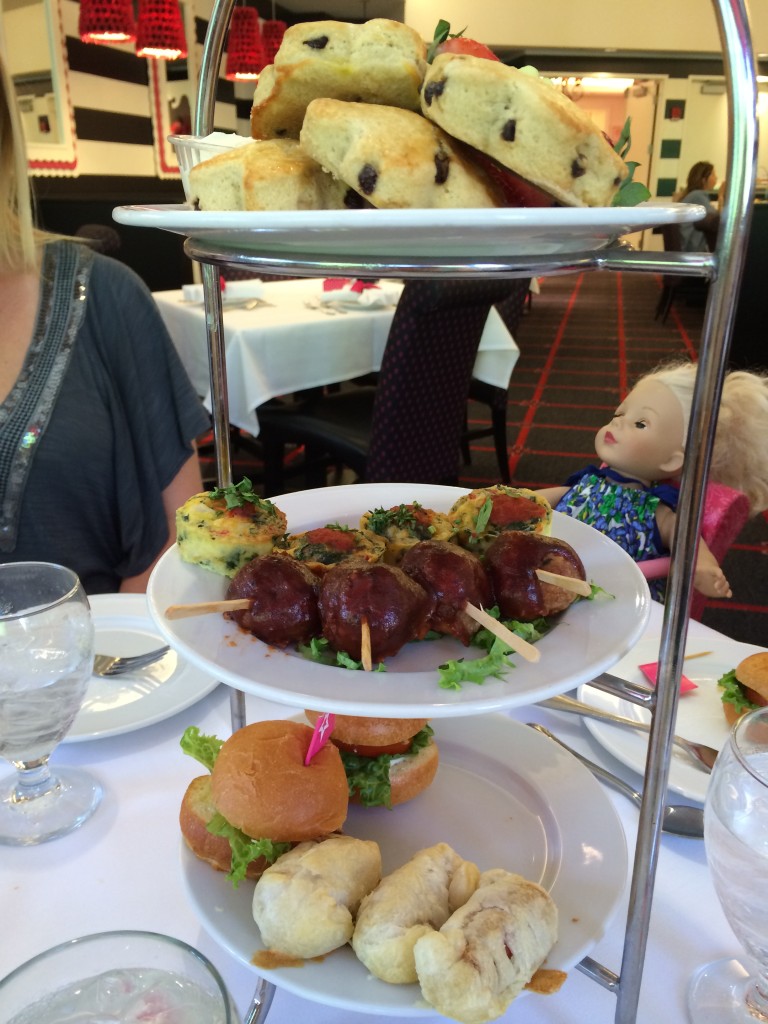 Warm mini-cinnamon rolls and tea are served first. Next, a tower of goodies is served including, tiny sandwiches, pigs in blanket, meatballs, quiche, scones, and fruit kabob.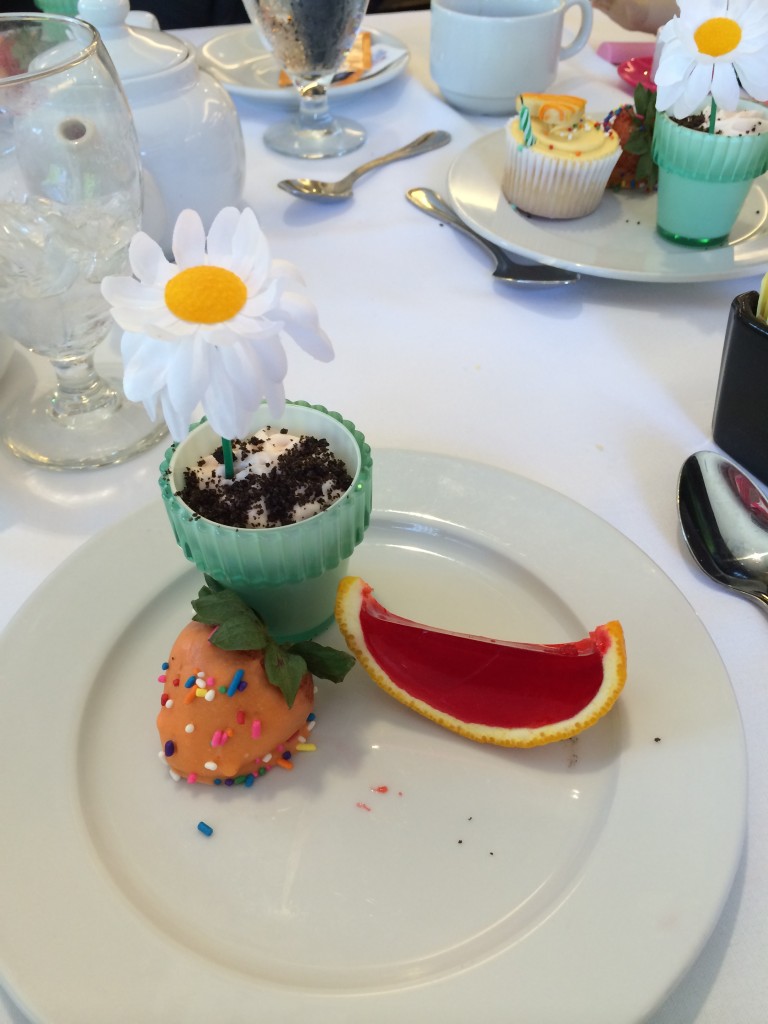 The final course is a jello slice, and Oreo dusted mousse topped with a flower to resemble a tiny potted flower pot.   Our tea was between birthdays for both girls, our wait staff brought them a special birthday cupcake complete with candle.
The service was quite good, the food was tasty, and the experience was delightful overall!
I was able to add a photograph at check-in, and during tea the photographer come by to snap multiple photos.  After tea we selected our favorite at the photo studio and we had an instant souvenir.  We added outfits for each girl and matching outfits for the Dolls, plus a new Doll pet, shoes, and a few other outfits.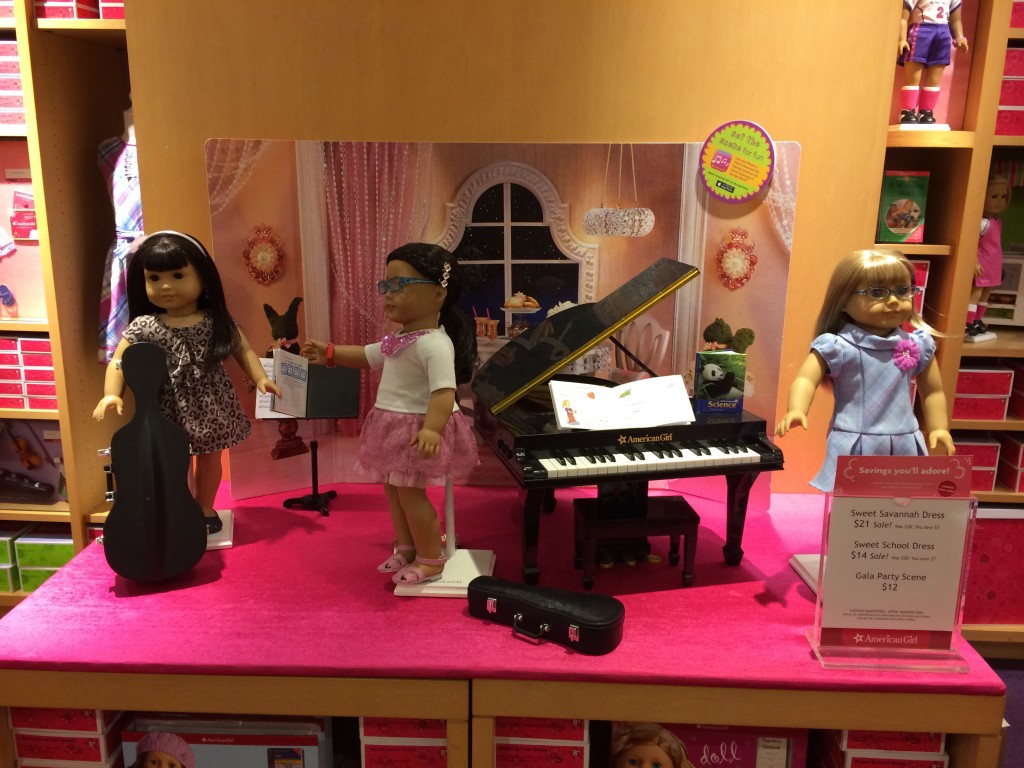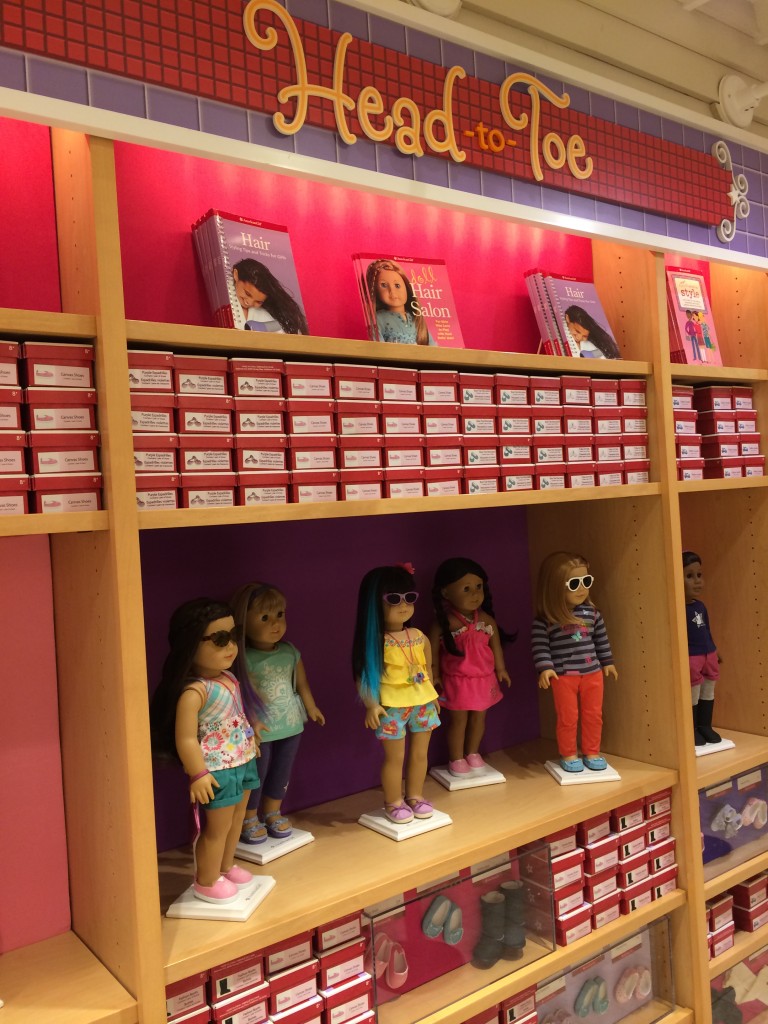 The American Girl Doll store is not cheap.  Be prepared to spend time and money here, and have a really good time doing it!