We recently moved to the beautiful resort community of Palmas del Mar in Humacao, Puerto Rico. Palmas del Mar is a popular resort community for tourists, weekend home for PR residents, and some full time residents (like me). It is located on the East coast of Puerto Rico surrounded by the Caribbean Sea.
I meet many tourists coming to our beautiful community, so here is a quick guide for your visit.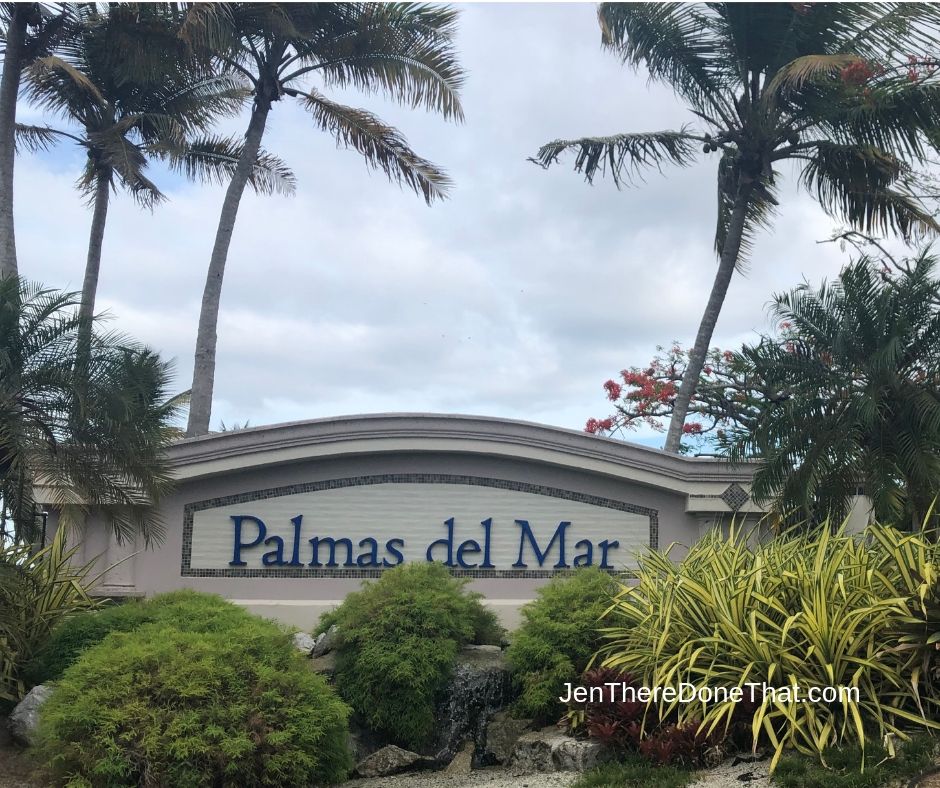 Main Accommodations:
Wynhdam Candelero Beach Resort
Wynhdam Candelero Beach Resort: 3 star resort that offers accommodations and options for all-inclusive packages. The resort underwent a major renovation and update after Hurricane Maria, and reopened in Spring 2019. In addition to the main pool, with views out to the beach and Caribbean Sea, there is new pool located in the center of the property. Home to the only nightclub in Palmas. The casino is not yet reopened as of Spring 2020.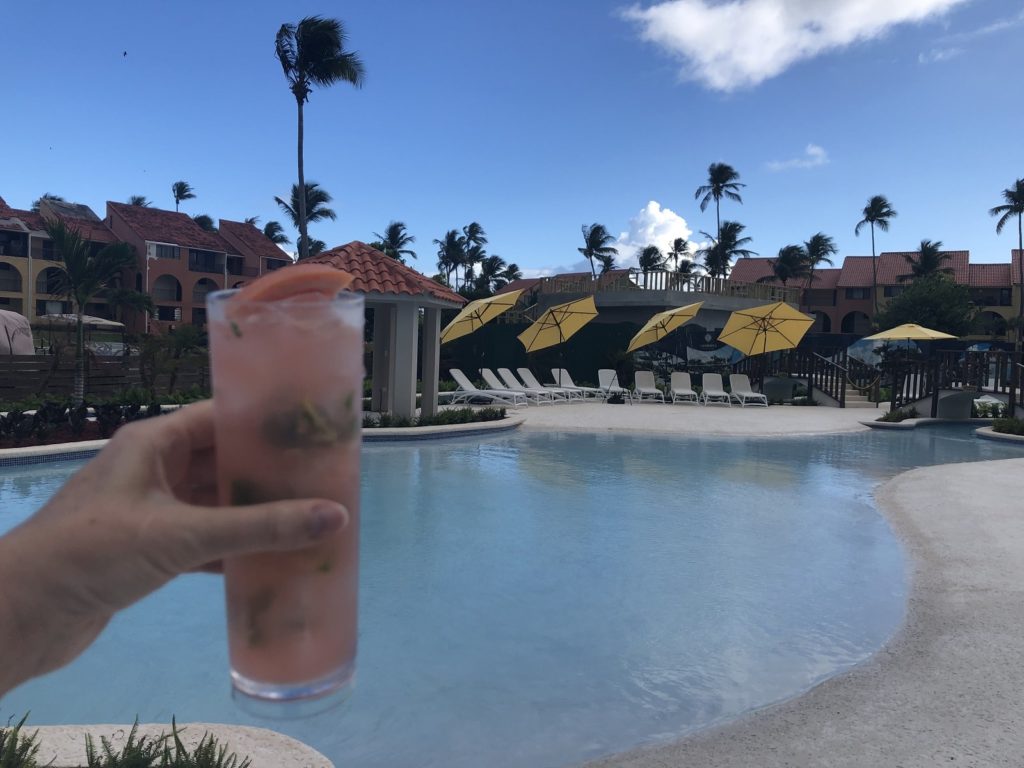 Vacation Rentals
Booking.com has a wide variety of condos and private homes located in prime locations within Palmas. Enjoy the extra space and convenience of kitchen and lounge areas.
Join a Join short term rentals
Vacation Rental by Owner or AirBnB condos and houses are another great option in Palmas. Many homeowners rent their luxury homes a few months out of the year while they are off island. For large family gatherings or large group travel, these luxury vacation rentals are the best value for price and scoring incredible luxury accommodations. There are many beach houses and condos available for rent year round at great prices! We stayed our first week at a VRBO condo in Beach Village for a great price, and loved it!
The Plaza Condo Suites offer a variety of hotel style and condo suites with kitchen, living room, and free wifi connection, plus rooftop pool and ocean views. Available for a single night, or longer stays with a discounted rate for monthly rental.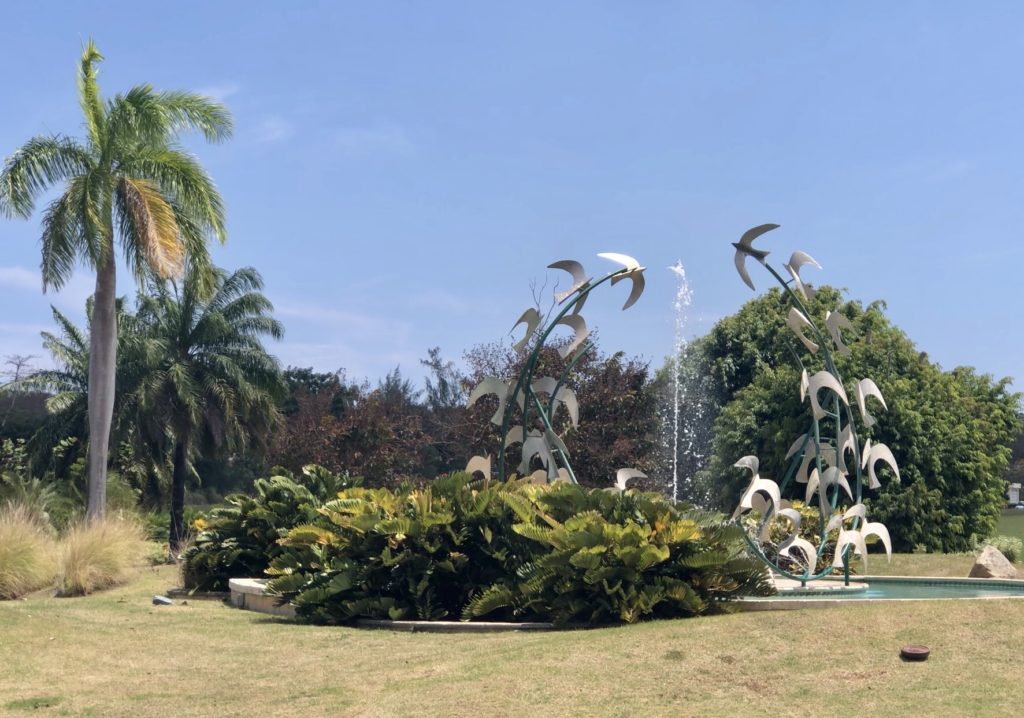 Golf Cart Community
The easiest way to get around Palmas is by Golf Cart. Target Rental Car has a desk right at the Wyndham resort, but brace yourself, prices start at $50 for 24 hour rental, and increase during high tourist season. Club Cala de Palmas golf cart rental starts at $35 per day, with nicer cars and more options, and can be reached at 787-718-0144 (located near Palmanova Plaza).
Palmanova Plaza is the heart of the community and has a little bit of everything.
Palmanova Plaza Restaurants:
Blue Hawaii – Chinese and Asian cuisine, take-out and delivery options. Lunch specials Noon to 5 PM. Dinner portions big enough to share or left-overs. Try the Hawaii 5-0 pork dish, or any of the dinner specials.
Brasas D'Palmas – Fresh, local ingredients with a regularly updated menu of seafood, steaks, paellas, and Puerto Rican comfort food overlooking the Caribbean Sea from the southeast corner of the plaza.
Chihuahua Tex Mex – Good margaritas, decent TEX-Mex. Full warning, if you are from Arizona or Mexico, then you will immediately taste this is not authentic Mexican food (nor do they claim it to be), it is definitely Texan, but it is the closest to Mexican food in Palmas.
Cortadito Cafe and Coffee Bar – Coffee shop serving Puerto Rican coffee, full bar, and deli. Great spot to catch up with friends or business meetings. Deli sandwiches made to order. Pastries and appetizers available plus the full bar. Open 7:30 am to 4:30 pm daily.
Flying Pizza – Thin crust NY style pizza. Delivery available within Palmas.
La Brochette – As expected, the appetizers and brochettes plates are small, split between 2 people they are a few bites each. The entrees range from normal to large portions. Get the chef's special! Best patio on the plaza to view the beach below.
Pura Vida – Simple, local Puerto Rican food. Ceviche, mofungo, plantains, and seafood are excellent in this casual dining setting. Our favorite casual restaurant in Palmas. Consistently good food, excellent service! Friendly bilingual staff.
Palmonova Plaza Market contains a sandwich and coffee shop, as well as basic groceries, sunblock, OTC Medicine, and a well stocked liquor selection. Local Criollo bread is available hot daily in the market and oh so delicious!
More Dining Options in Palmas:
Cafe del la Plaza Italian cuisine is tucked in behind the Plaza Condos. Chicken Parmigiana is one of the most popular dishes, and absolutely my favorite item on the menu. Open Wednesday to Saturday for dinner only, closed in the summer months.
Chez Daniel at the Palmas Country Club features upscale French and International cuisine. Excellent food and great service. Best wine selection in Palmas! Consistently the best meals are the evening's specials. Reservations are recommended, but not required. Dress code is casual chic (country club attire).
Chincho's Pizza and Beer is located in Anchor Village towards the end of Harbour Drive. In addition to their namesake, they serve burgers, wings, sliders, fish tacos and of course, pizza and beer. All cocktails are housemade with fresh ingredients, be sure to try their signature mojitos!
La Pescadería located at the end of Harbour Drive. Waterfront patio seating for lunch (11 AM to 7 PM) offering the best fish Tacos in Palmas! Another major remodel after the hurricane, the outdoor seating is expanded and from the footpath you may see dolphins swimming in the marina waters. The upscale restaurant offers inside or patio seating and is only open for dinner.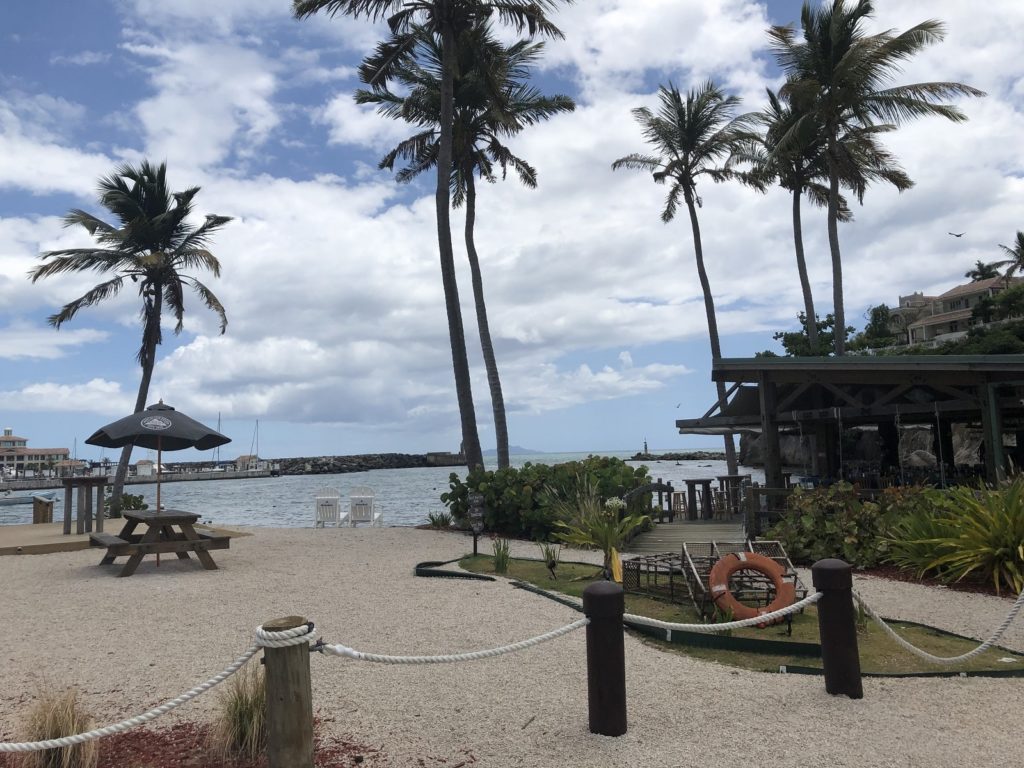 Ladi's Restuarant at the Yacht Club Marina opened in May 2019. This traditional Puerto Rican cuisine is dominated by seafood options and an impressive wine selection. The inside bar is a cozy corner overlooking the crescent beach of Palmas, while the outside bar offers sweeping views of the Caribbean Sea out to nearby Vieques island. Boasting live music on the weekends and a party atmosphere daily, Ladi's is a welcome addition to the restaurant scene in Palmas.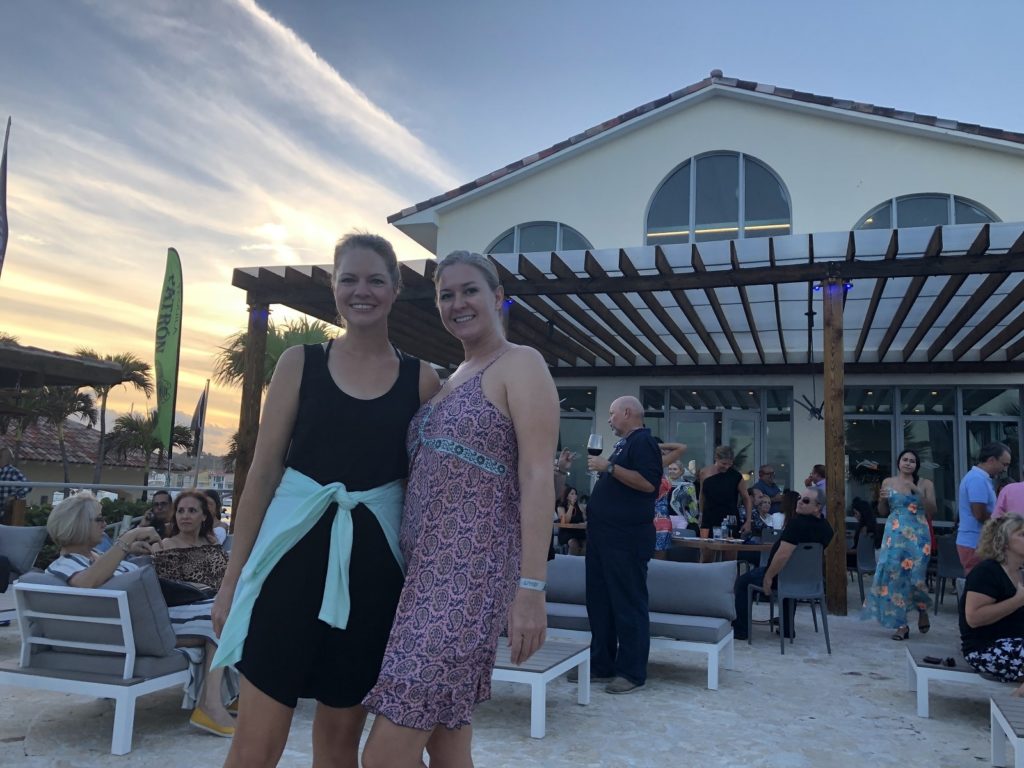 Tapas Bar at the Beach Club features a great selection of appetizers and tapas to share, plus an impressive burger menu. Open to the public most days, and features special menus for Members only events at the Beach Club.
Volea Bar and Grill is a casual dining, patio restaurant located within the Tennis center of the Palmas Athletics Club. Fantastic brunch menu, healthy entrees, great sandwiches and more! A beautiful spot to watch tennis, nestled up against a serene pond. Service and food are excellent! PAC members receive a discount.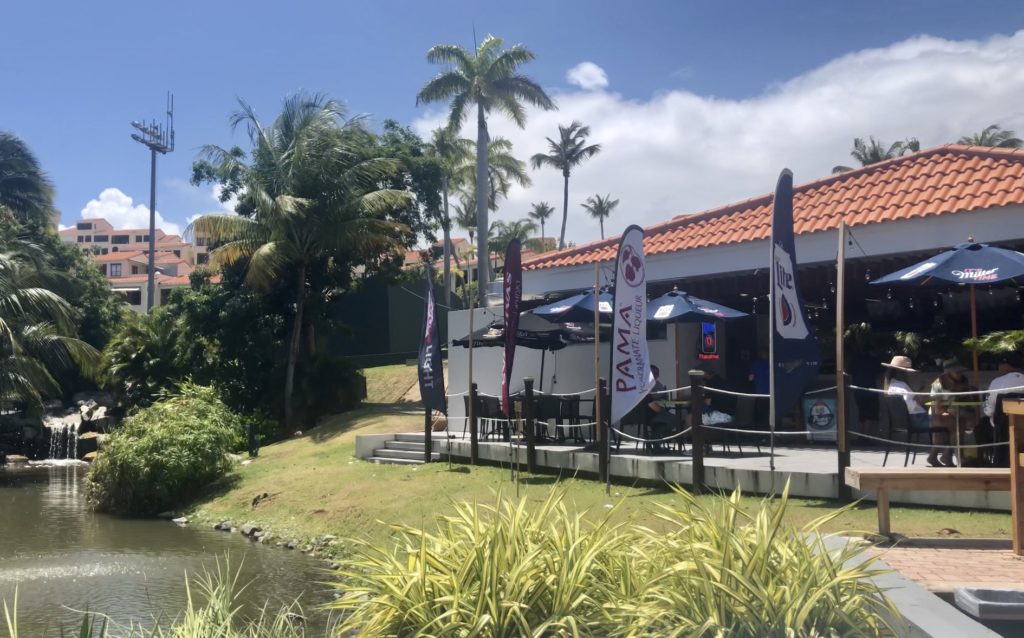 Salon Services:
Aracelis Salón & Spa located on Harbor Drive in Anchor Village, right before La Pescarderia restaurant. This salon is owned & managed by a local couple and the staff in incredibly friendly! Services include hair, nail, and excellent massages. Redken products are used in the salon and can be purchased at the front desk to take home. Closed Mondays.
Barber Shop located in Palmonova Plaza. No appointments needed, excellent service, and great haircuts for Men and Boys.
Corpus & Esthetics: Massage only (located next to Palmas market), open evenings until 9 PM. Text Edna at (787) 907-4440 for appointments. Cash only.
Los Lagos day Spa is located off of Nursery Road at the North end of the community (across from the Catholic Church). Offering beautiful views from the infinity pool, a heated hot tub, and warm Watsu pool. The property expanded in Summer 2016 to include 2 pedicure stations, and additional hair stations. The grounds are lovely, but the service can be unpredictable and appointments are often mismanaged. Be sure to confirm service prices before treatment, as prices seem to fluctuate on a whim.
Other Nail Services:
Walmart in the Plaza Palma Real location in Humacao, outside of Palmas, also has a nail salon. I was told there are very few English speakers at each location, but my Spanish speaking friends have had great experience and are pleased with the results.
Moving to Palmas del Mar:
If you decide to make Palmas your permanent home, there are several Real Estate agents, insurance company, Banco Popular bank, and more services to get you settled in.
The BEST beach bar is Bohio, easily accessed while walking on the beach, from the Wyndham, Beach Village condos, and down the beach from Palmanova Plaza. Bohio offers great local food and drinks, steps from a golf course, with plenty of golf car parking. Bohio closes at sunset, since it is surrounded by Sea Turtle nesting areas. Bohio is also a great location for sunset beach wedding! As of January 2018, the Bohio beach bar was destroyed by Hurricane Maria. No ETA for rebuilding.
Palmas is a gated community with 24 hour private security.  The most common "crime" is a someone taking your assigned parking spot! This little slice of heaven is a perfect resort getaway to relax (or live) in Puerto Rico!
Here are a few of my favorite things to do in Palmas del Mar!