Playa Piñones
One of my favorite beaches along the north coast (30 minutes East of San Juan, an hour from Humacao), is Playa Piñones located on PR-187 in Loiza. This golden sand beach feels like brown sugar under your toes.
On the weekends, there are a few vendors selling hats and inflatables, plus a food truck or 2 serving hot meals right off the grill.
The water is shallow and calm, perfect for cooling off and floating with friends.
Parking is limited, so get there early for the best spots along the crescent shaped golden sands. It is a free public beach, and it gets quite crowded on holidays and weekends.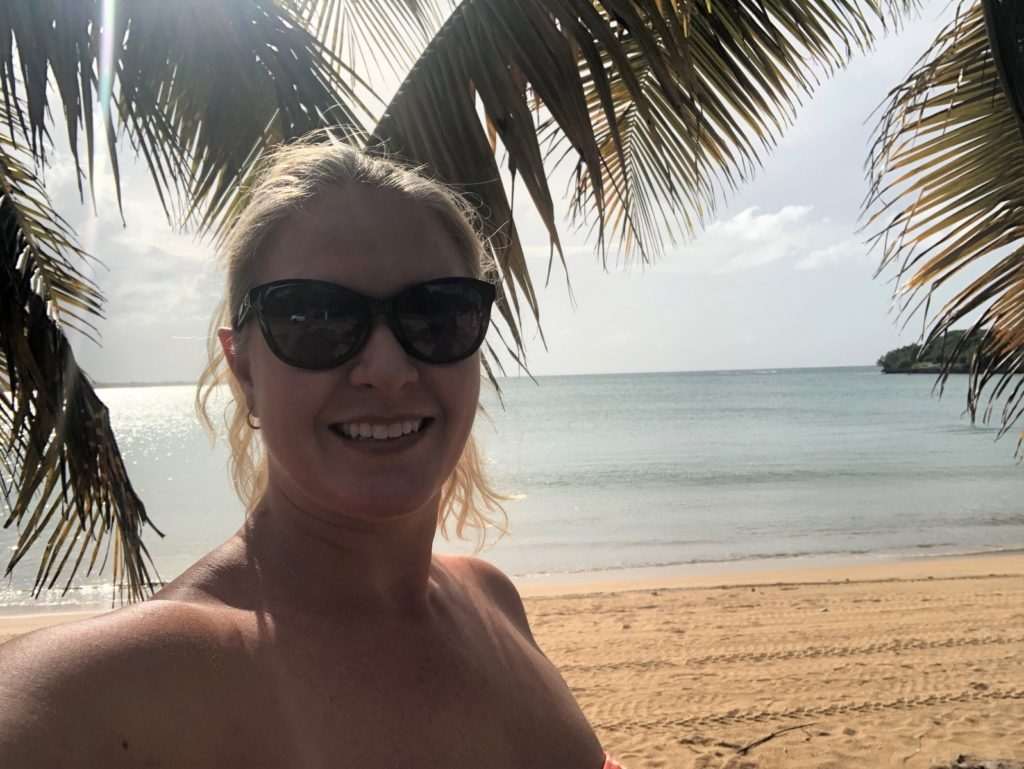 Cave Tour of the Cueva Maria de la Cruz
Parque Historico Cueva Maria de la Cruz is a historic site in Loiza, Puerto Rico. Click here for the exact location.
Due to COVID travel restrictions, the cave is not currently open for group tours. We were able to arrange a private mini tour of the cave.
The cave is one of the largest bee sanctuaries in the Caribbean. Currently home to 16 beehives, and there were 45 beehives in the cave before Hurricane Maria hit in 2017.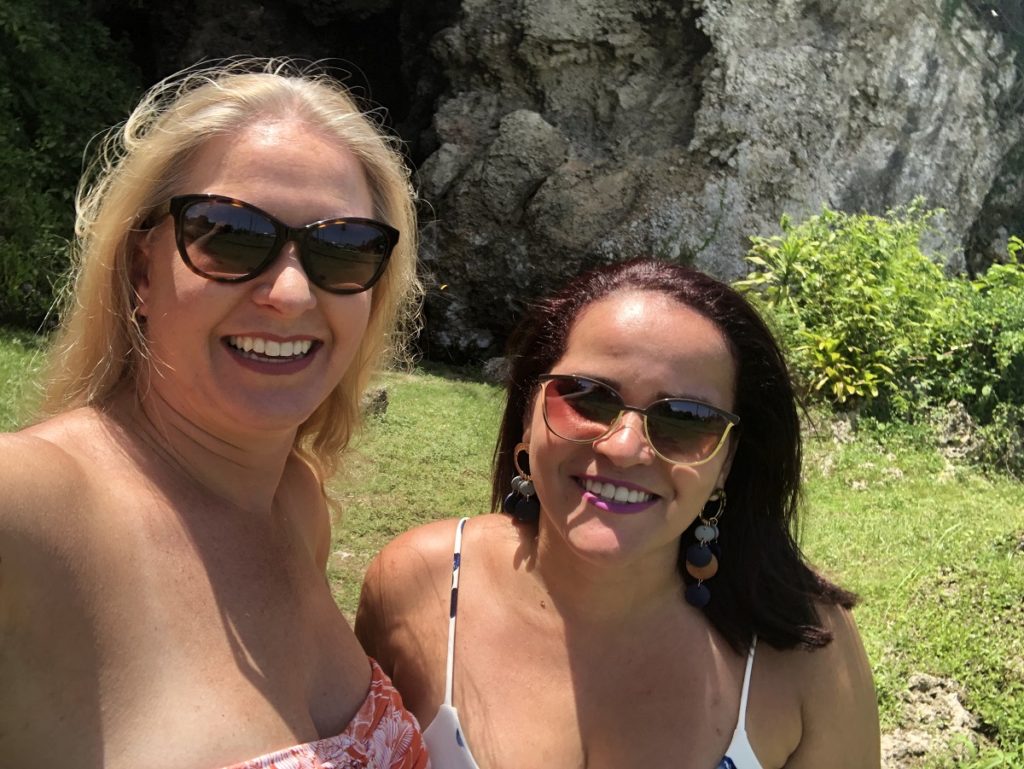 The tour includes information on the geology of the cave, fun facts about the bees, and Archaeological discoveries from the 1948 digs. Archaeological finds included rustic pottery, remains of archaic human bones, polished stone tools, some small carved flakes of flint, pieces of red ocher, and abundant amount of food remains.
Plus we get to see the Guardian of the Honey stone face and Tiano head shaped rocks.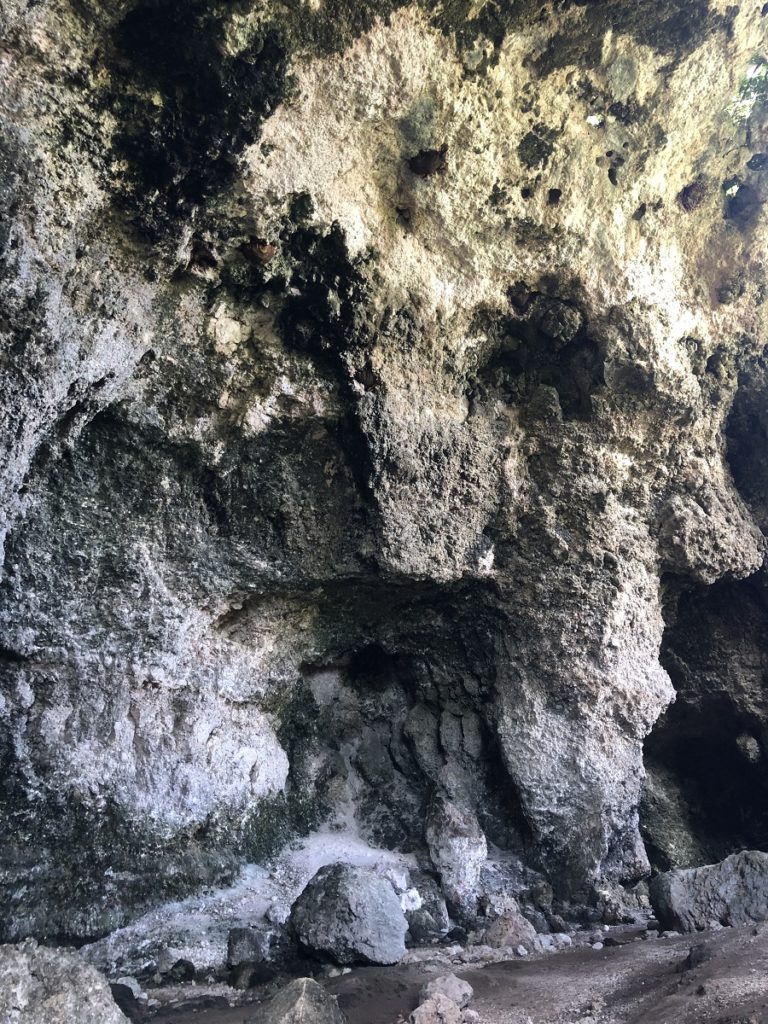 Cave Tour tickets are $6 with an additional $2 for the art gallery entrance fee to enjoy local artists. Open Wednesday to Sunday with available reservations for group tours and private activities. They are very helpful and excited to share the history and culture with you!
Visitors are able to enjoy a variety of workshops, art exhibitions, a handicraft market, guided educational tours and local cuisine events. They offer Bomba dance lessons, workshops on bees and the local bee colony, plus the art of the Turban tying workshops and its cultural significance for the Afro Caribbean history of Puerto Rico.
For the latest updates, tours, operating hours, and more information visit the official Facebook page.
There is a small playground with swing sets for kids of all ages.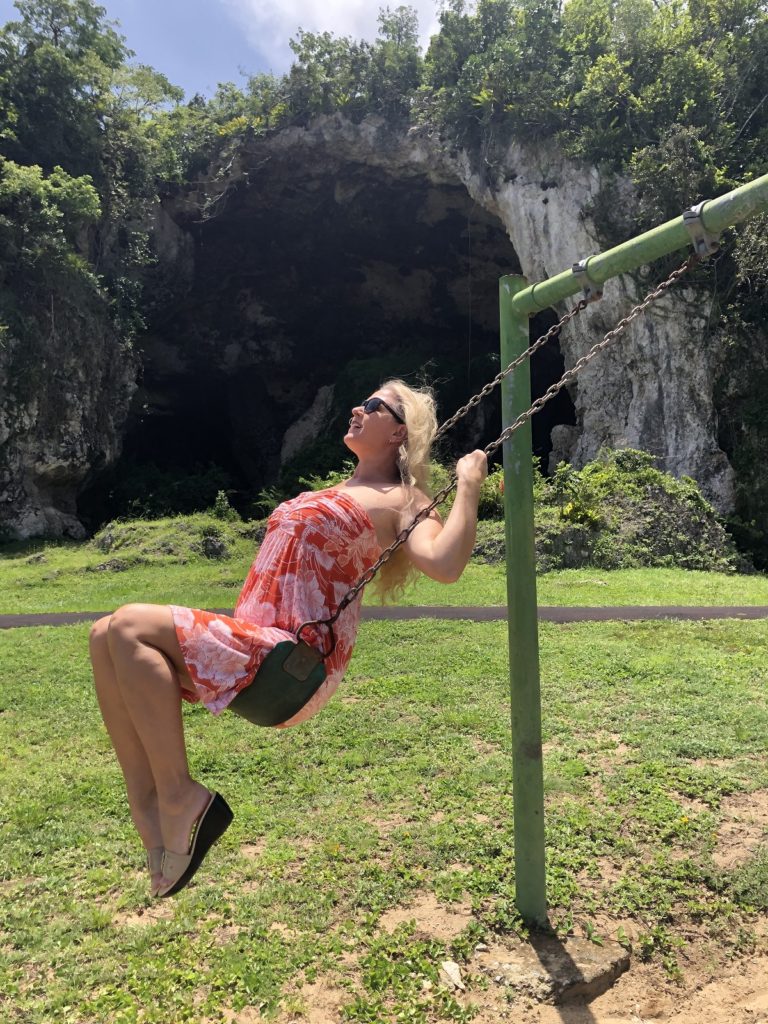 Piñones Kioskos
There are 2 groups of kioskos (little wood shacks facing the beach) along Highway 187 (East of San Juan) in Loiza near La Posita de Piñones and Playa Piñones. These kioskos are famous for traditional Puerto Rican street food.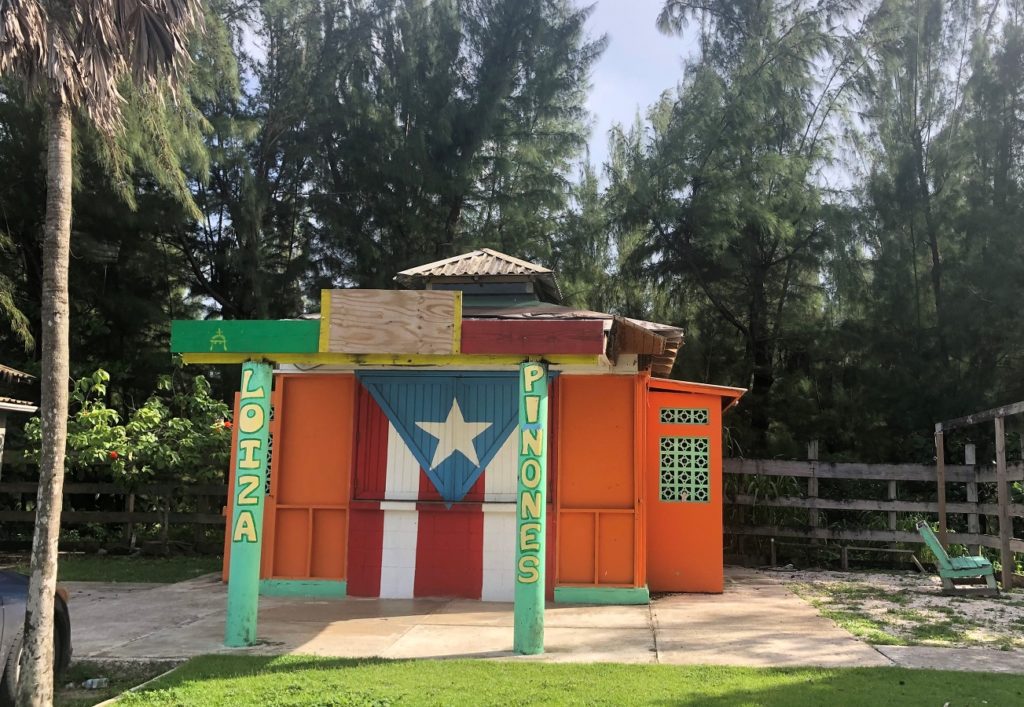 These kioskos serve up cold drinks and hot food.
Some of my favorite traditional rum drinks are Pina Coladas and Mojitos. Mojitos are served in a variety of flavors, but Mojito de Coco are my favorite!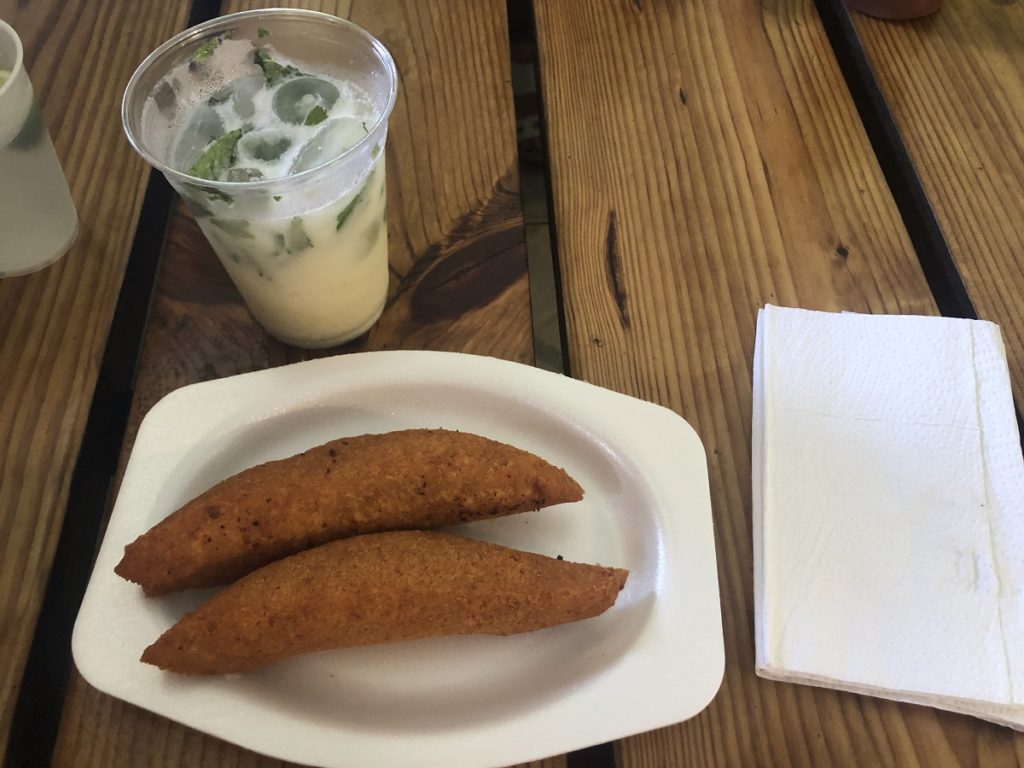 Delicious Puerto Rican street food often found in the kioskos and beach restaurants
Alcapurrias – fried root vegetables (usually yuca), stuffed with meat, deep fried.
Arepas – flour based flat bread, fried. Can also be made with coconut for Arepas de Coco. May be stuffed like a sandwich, or served tostada style.
Bacalaitos – Deep friend salted cod fritters
Empanadas – Small fried dough, stuffed with meat or cheese then folded over (like a turnover pastry).
Empandillas – Large empanadas stuffed with meat and fried.
Pasteles – Puerto Rican style tamales made from green plantain, stuffed with meat, then boiled and served.
Tostones – deep fried green plantain, smashed, then fried again