On the East Coast of Humacao, Puerto Rico, close to Palmas del Mar, is an adorably named place of Monkey Island. The island is easily visible from the shore of Punta Santiago. Cayo Santiago, also known as Monkey Island, is shaped like a lower case r, and is a research colony/habitat to Rhesus Monkeys.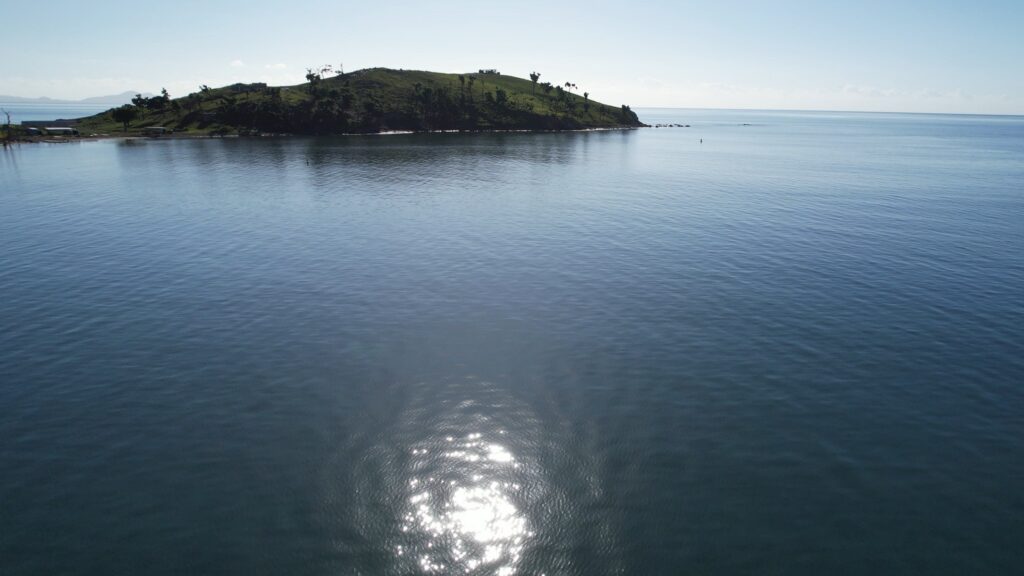 And you can kayak out to the island for up close viewing of the Monkeys!
To clear up some possible confusion, Mona Island (Isla de Mona) is located 41 miles (66 km) west of the main island of Puerto Rico, it literally means Monkey Island and is located in the deep, rough waters in the Mona Passage. Cayo Santiago is located 0.6 miles (1 km) off the east coast near Punta Santiago in Humacao, Puerto Rico. Cayo Santiago is known as "Monkey Island" due to an active Rhesus monkey colony and facilities devoted to research that can be easily viewed by kayak and small watercrafts from Punta Santiago.
A couple friends of mine booked a kayaking trip to Monkey Island and invited me along. The low price and spending time with friends , plus the possibility of MONKEYS, made it an easy decision!
Kayaking
Everyone on our tour had previous experience on Sea Kayaks, so we had a quick refresher course plus a few tandem paddling tips, then into our kayaks. Camera and personal items were double bagged in dry bags provided by Barefoot Travelers.
The water was a bit choppy, so we had a great workout paddling out the half mile to the island. Only a few minutes into the journey, our tour guide Keishya was already pointing out movement in the trees, then monkey shadows as we approached the island.
Monkeys
We paddled the kayaks out to just short of the island, as only researchers are allowed on the island. The sandy bottom is as shallow as 3 feet in certain areas. There are a few spots around the island to drop anchor and walk around the clear, shallow water. Boats are too big to get this close, so kayaks are the BEST way to see the island and the monkeys that live there!
As we quietly stood in the water near our kayaks, there was a parade of monkeys crossing the sand bridge and surrounding beach! Mommy monkeys with newborn baby monkeys pressed together, young monkeys scampering about, pregnant monkeys, and even a couple rare blonde monkeys came out to watch us watch them!
Most of the monkeys are the size of large cats.
They roam around the island freely. A few monkeys watched us, watching them.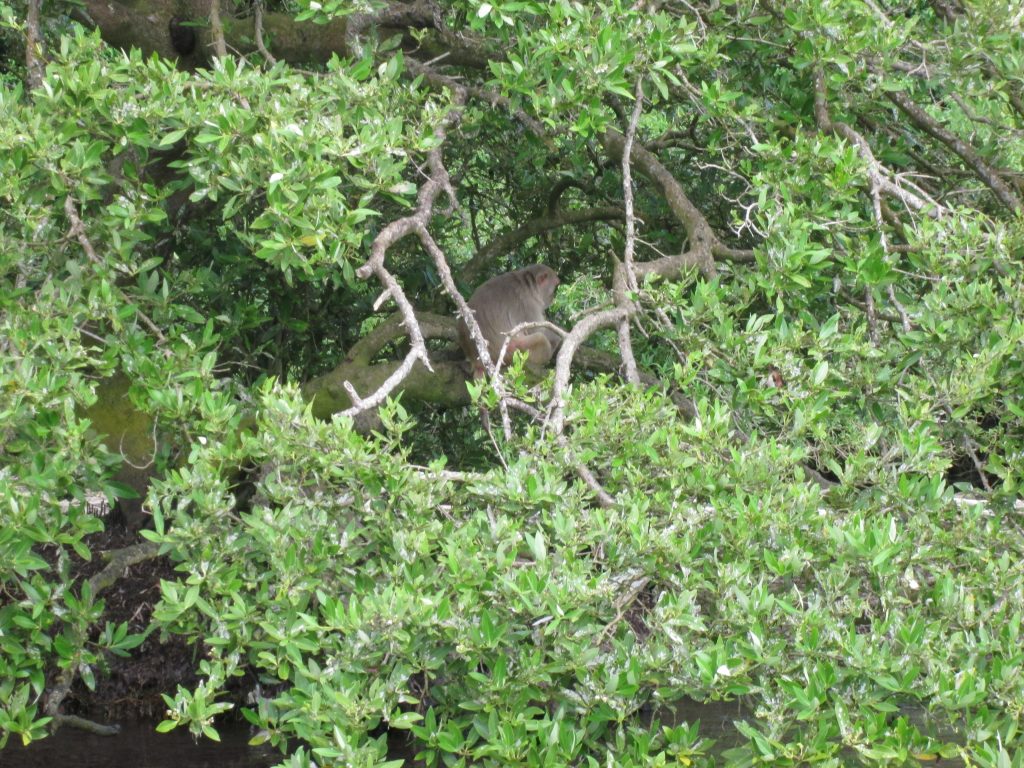 Monkeys can easily be spotted in the trees, on the beach, and just hanging around.
Our knowledgeable guide told us the history of the island, monkey stories, and answered all of our monkey questions.
Snorkeling
There is an old shipwreck near the island in shallow water (approx 10-12 feet deep). Snorkel and mask were retrieved from another dry bag and within minutes we were swimming with a variety of fish around the shipwreck. We saw many fish, including puffer fish, bright orange starfish and an octopus! Our group swam around pointing out various fish and features of the ship wreck.
Our tour guide tailored our trip based on the activities of the monkeys and our preferences. We had plenty of time to watch the monkeys. We snorkeled all around the calm waters West of the island. We even opted for an extra rest stop before the final paddling back to shore.
Drone Overview
Drone video of Cayo Santiago, also known as Monkey Island, in Humacao, Puerto Rico. Overhead view of the research facilities and a glimpse of the Rhesus Monkeys that live on the island as of December 2022. Starting from Punta Santiago beach flying over the water to Cayo Santiago and back to shore.
What to Wear
Sunblock!!
Hat
Swim suit
Bonus points for UV protection shirt and/or leggings/pants for the fair skinned folks trying to avoid a sunburn!
Our trip was a snorkeling and kayaking tour around the island. So I wore a protective water shirt and shorts over my bikini, and water shoes.
Next time, I will wear a fitted hat or visor to keep the sun off of my face, and perhaps long pants to prevent a weird tan line from the shorts. Even though I wore a ton of sun block, there was quite the tan line around my sunglasses and shorts. Also, for the snorkeling part, I (stupidly) took off my shirt without applying more sunblock and got a sunburn on my back.
I was especially impressed with the quality of the provided gear. Quality masks and snorkel (with the fancy float mechanism that closes to prevent water from entering when submerged), plus water shoes (if you do not have your own), life jackets of course, good paddles, and nice two-person sea kayaks. All of the equipment is well cared for. I felt safe and comfortable both for the equipment and Barefoot Travelers as our guide.
Assume everything will get wet! Even stuff in dry bags gets a little moist from the humidity and your hands, if you open the bag at any point in the trip. Leave dry towel and nonessential items in the car. I squeezed out my shirt and shorts and was dry within a few minutes of exiting the kayaks anyway.
Since my friends had originally booked the tour, I just showed up. To my pleasant surprise, I had met the tour guide owner/operator Keishya at a local event a few weeks earlier (Puerto Rico is a small island). And the end of our tour, we met her husband and partner, Bob.
Who we Booked with: Barefoot Travelers (FB page) and website for booking a tour (reservations required for the twice daily tours). I know why Trip Advisor have given them well-deserved Certificate of Excellence Awards. Oh, and they have a guest house accommodations to rent.
Gratuity: Monetary tips are common practice for tours. There is no room for a tip jar on the kayaks, so don't be shy to show your appreciation with cash in hand when returning your rental gear.
No special consideration was given to me other than being a paying guest. I had previously met the owner, and while I received a fantastic workout, I highly suspect that Barefoot Travelers treat all of their guests this well!
Stay nearby in the charming beachfront village of Punta Santiago, Puerto Rico and enjoy the Humacao Nature Reserve for more kayaking, hiking, and biking along the nature trails.