Have you ever wanted to visit the Fountain of Youth?
Tales of a natural spring that restores youth and revitalizes anyone who touches the water sounds too good to be true. Legend has it that many explorers have gone searching for these magic waters, and I think I have found the Fountain of Youth in Puerto Rico!
Location
Located near the center of the island, deep in the mountains, are the natural hot springs of Coamo. Centered between Ponce and Caguas, these thermal baths are worth the drive.
Coamo Hot Spring Pools
Aguas Termales de Coamo
Coamo Thermal Springs
Banos de Coamo
Coamo Natural Thermal Pools
Piscinas Aquas Termales de Coamo
Coamo Thermal Baths
Known by many names, these hot springs are located between Ponce and Caguas in the south central town of Coamo. The healing properties are widely praised among the locals and visitors alike.
Facilities
The hot springs facilities are open seven days a week, 6 AM to 9 PM. There is a small entrance fee of $3.35 per adult (non-resident) for the clean, well maintained facilities including full size changing rooms.
Once inside, the area is a large tranquil garden with plenty of seating and areas to lounge. There is a small snack bar and gift shop with a beautiful mountain view.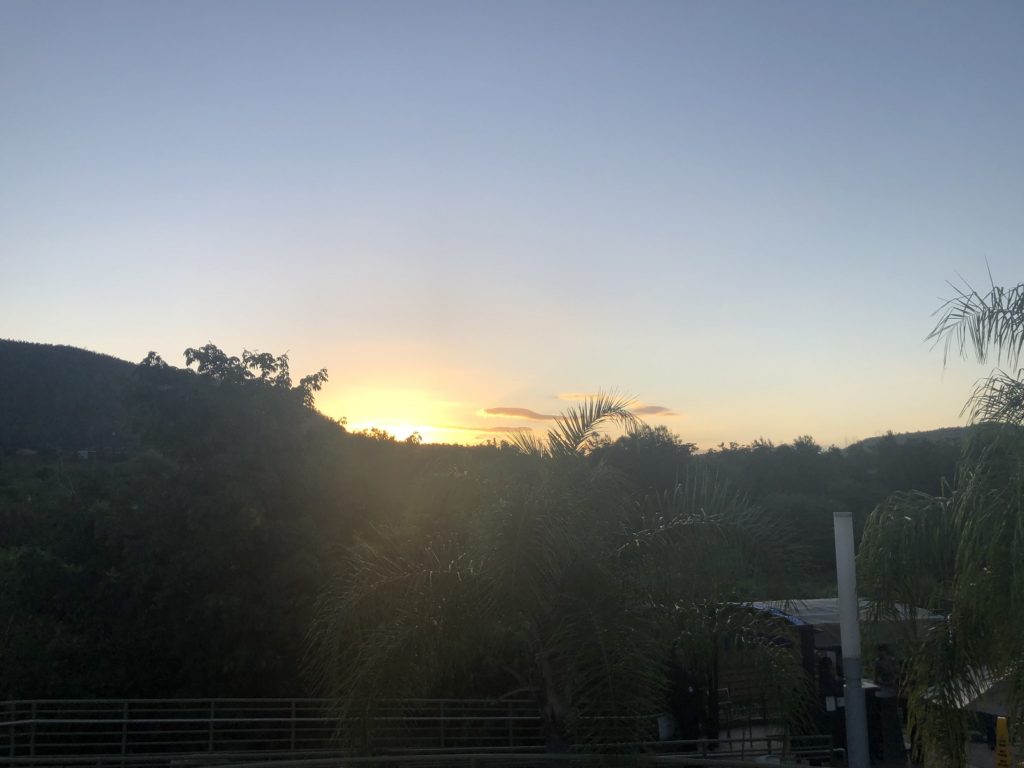 Thermal Pools
The pools are fed from the natural thermal waters from a spring upstream. Locals say the pools were built downstream for the optimal natural temperature for the best healing properties.
The pools reported to be around 43 degrees Celsius, 109 F. There is a slight mineral smell to the water. The pools are continuously refilled from the springs to maintain the warm temperature, so the water never gets "stale".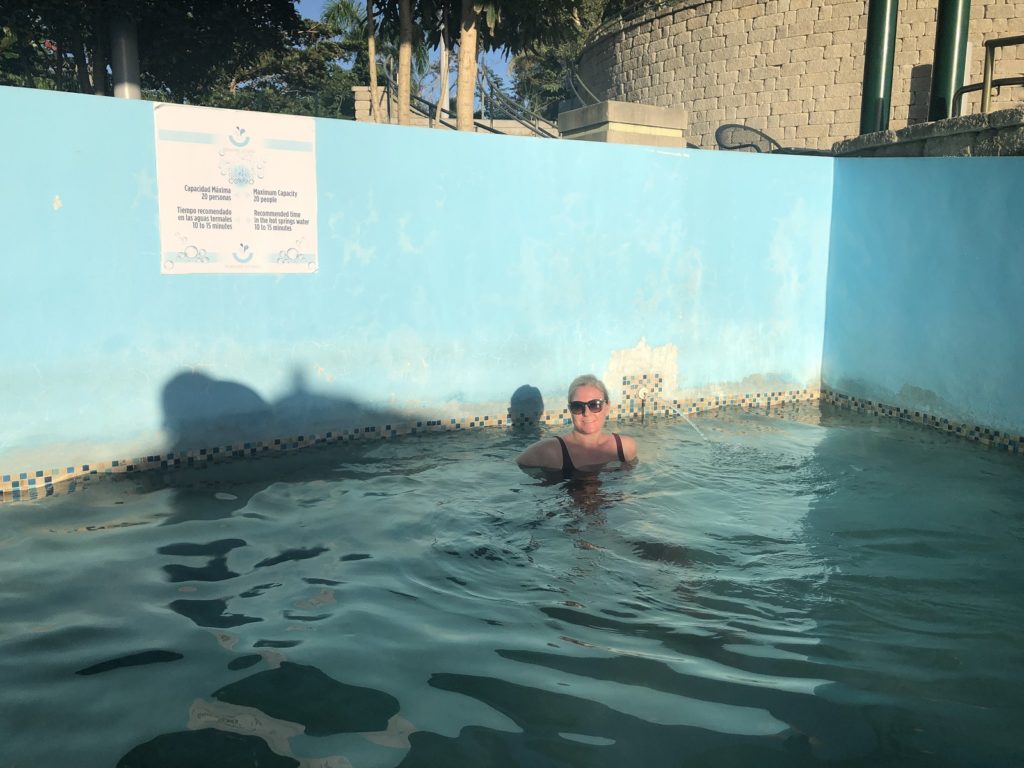 Start with a cleansing shower and the step into the larger pool to acclimate to the temperature before stepping into the smaller, hotter pool.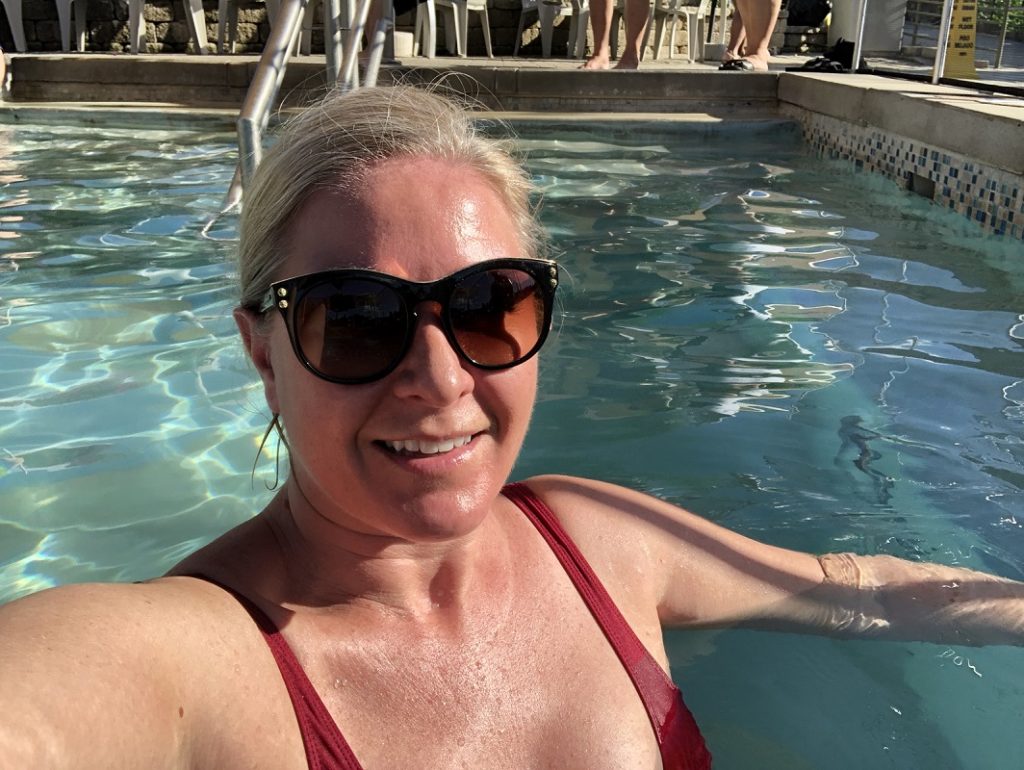 There are lounge chairs around the pools and more tables & chairs for seating upstairs. You only need to bring a swimsuit and towel, everything else is provided!
It is recommended to limit pool time to 20 minutes or less, then hydrate and cool off before another soak session. The abundant seating is convenient for multiple sessions and it is easy to spend a couple hours soaking (off and on) in the pools.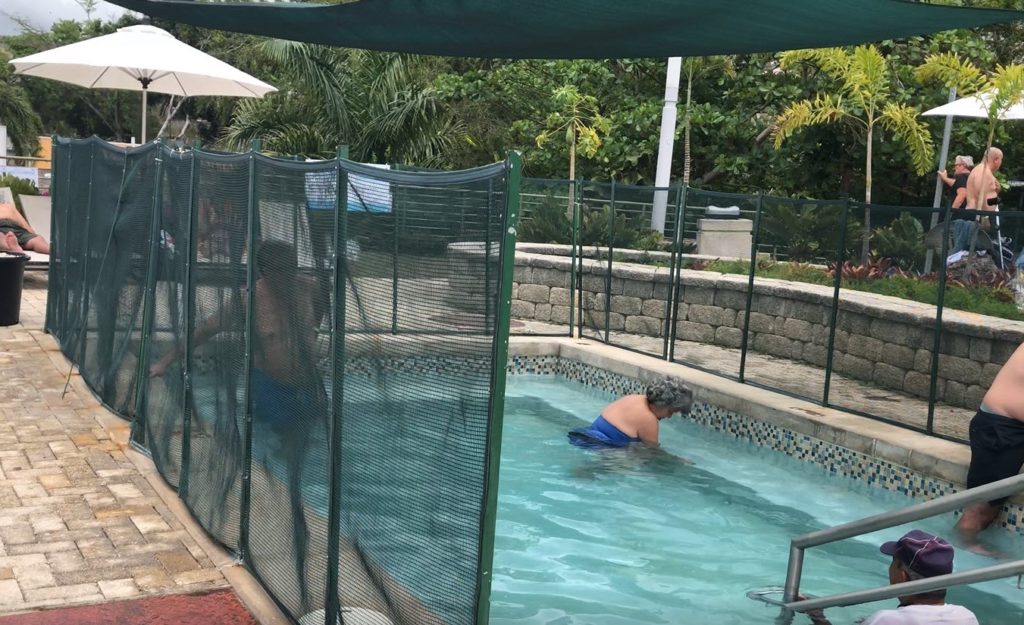 Saturdays and afternoons (Noon to 3PM) tend to be the busiest times. Most visitors spend at least an hour at the pools.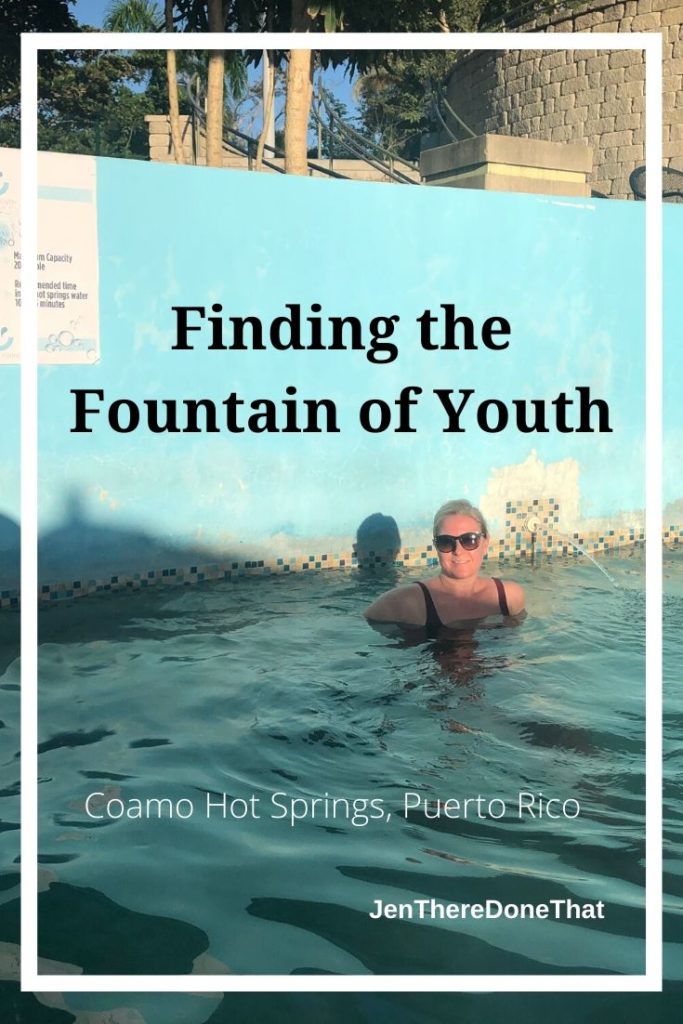 Are the thermal pools really the fountain of youth? I plan to go many more times and test the waters of this theory for myself.