Cancun, Mexico boasts beautiful beaches, the northern section of the Great Maya Reef, Mayan ruins and museums, art, spa activities, shopping, nightlife, and friendly locals. Far less expensive than the Mediterranean cities, Cancun is a great value for a luxury vacation on a budget.
Mexico is an easy destination for US and European travelers, and Cancun is especially popular for tourism. Located on the eastern tip of Mexico, sitting on the edge of the Gulf of Mexico and the Caribbean Sea. It is well protected from most of the hurricanes and enjoys gorgeous weather year round. There is no need to drive across the border, Cancun is easily accessible from most major airports.
There is an easy customs process upon arrival to Mexico. No VISA required for US Citizens. Upon arrival, passengers are asked to provide arriving flight number, duration of trip, and passport information.
Mexico operates on a 127V supply voltage and 60Hz, so no power adapter is needed for North American (US & Canada) devices. Temperature and speed limits are displayed in metric (Celsius and Kilometers).
All Inclusive Resorts
The Hotel Zone offers spectacular views from the variety of resorts represented by the major brands. Cancun adds a bit "extra" for your beach vacation.
Many are all-inclusive food & drink resorts and a few are no children under 16 allowed, like Hyatt's Zilara Resort. This is a fabulous option for honeymooners or any romantic getaway. Adult only (18+) resorts tent to have better quality and variety of cuisine, higher quality of service, and more elaborate shows and entertainment.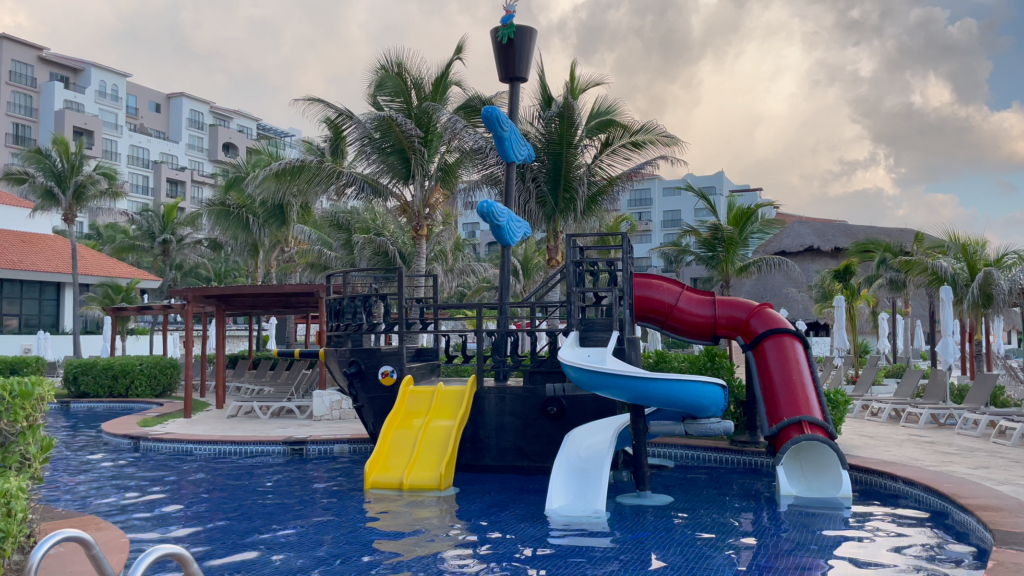 Other resorts boast excellent kids programs and activities for a family friendly getaway. There is a big overlap for family friendly and budget resorts.
All Inclusive resorts may not include "extras" like premium liquor / wine, spa services, and other amenities like private cabanas.
When reserving your all inclusive hotel, the default is for 2 people per room. Solo travelers (or single person in a room) should double check the reservation for number of guests. It is easy to add an extra person to the room, and difficult to reduce occupancy upon check-in.
Each resort plans incredible shows and activities, as well as maintain the pristine beach in front of every property. There are a variety of water sports and activities available at each of the resorts. Some of the activities offered along the beach are beach volleyball, jet ski rentals, parasailing, scuba & snorkeling excursions, on-site spa services, and resort specific events.
On-site Spa Services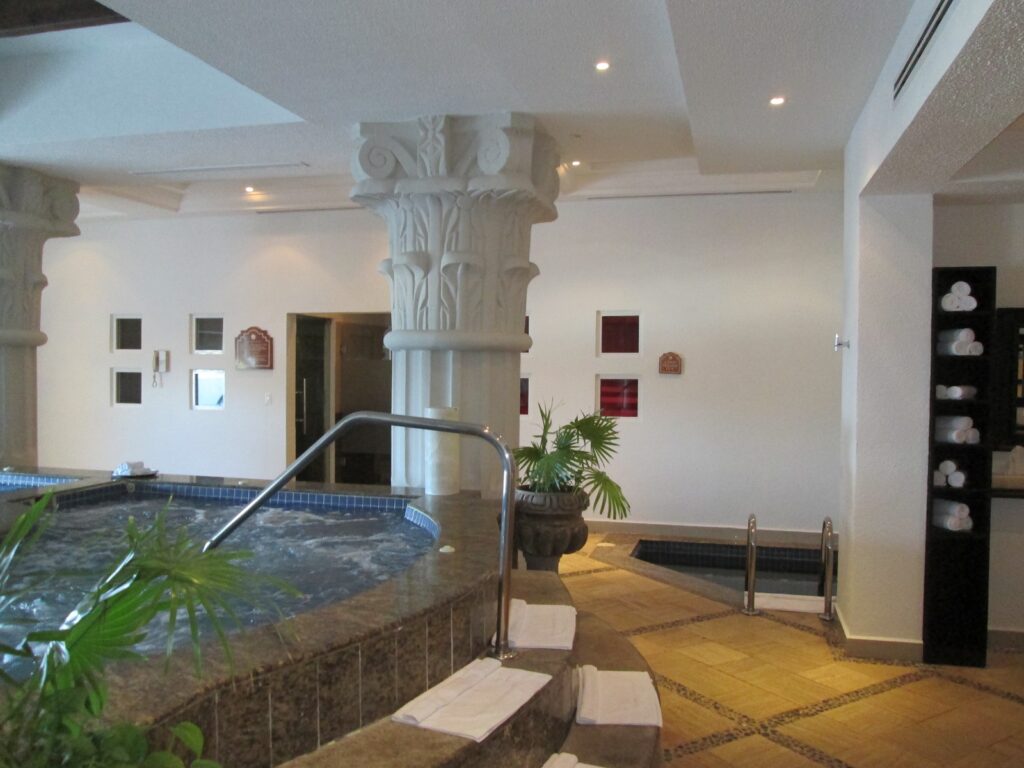 Spa services and spa amenities are a huge factor for me when choosing which all inclusive to stay at. Again, adult only (18+) resorts tent to have better spa facilities than family friendly all inclusive properties.
Offsite Activities
While these are great resorts to rest & relax, be sure to leave the property and explore some of the stunning sites that Cancun, and Eastern Mexico, have to offer! There are many excursions and off-site activities available when you leave the resorts including Mayan ruins & exhibits, amusement parks, scuba & snorkeling excursions, and more!
Mayan Ruins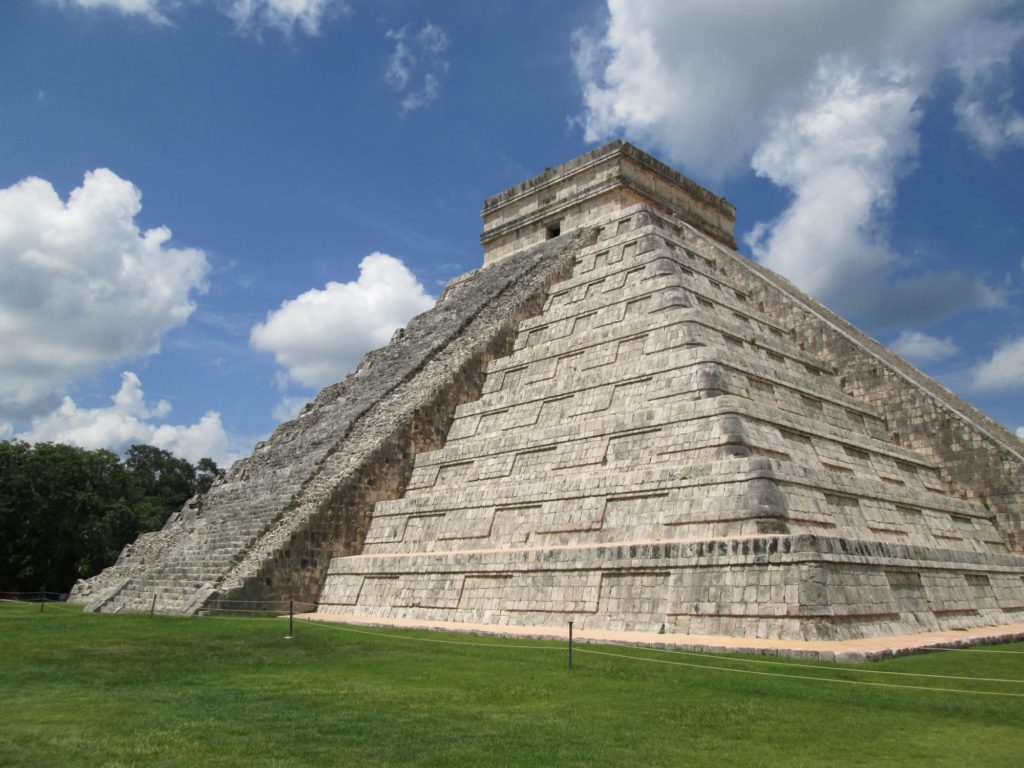 The most well-known Mayan ruins and archaeological sites are in the interior of Mexico and Central America. The incredible Mayan site of Chichen Itza is several hours travel by car, or all day bus tour. There are two noteworthy Mayan sites located within Cancun, El Rey Ruins and Museo Maya de Cancun.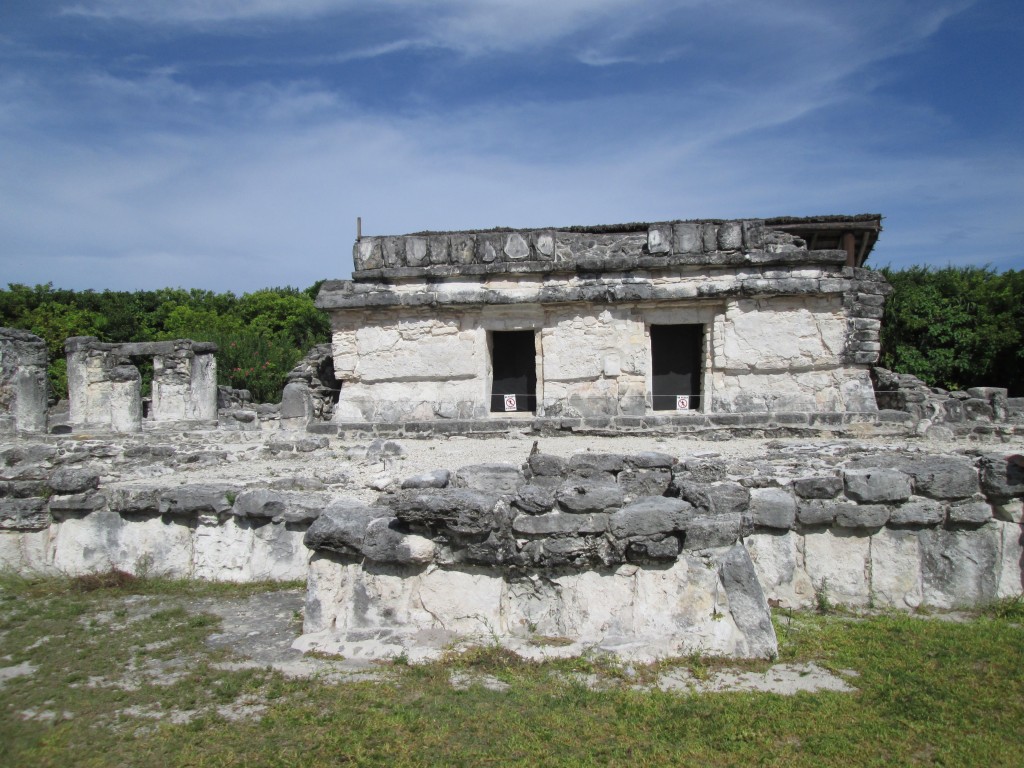 El Rey is located along the Hotel Zone of Cancun, tucked away behind large trees and a small sign. Wear a hat, sunscreen, and comfortable shoes for walking when exploring the ruins of El Rey.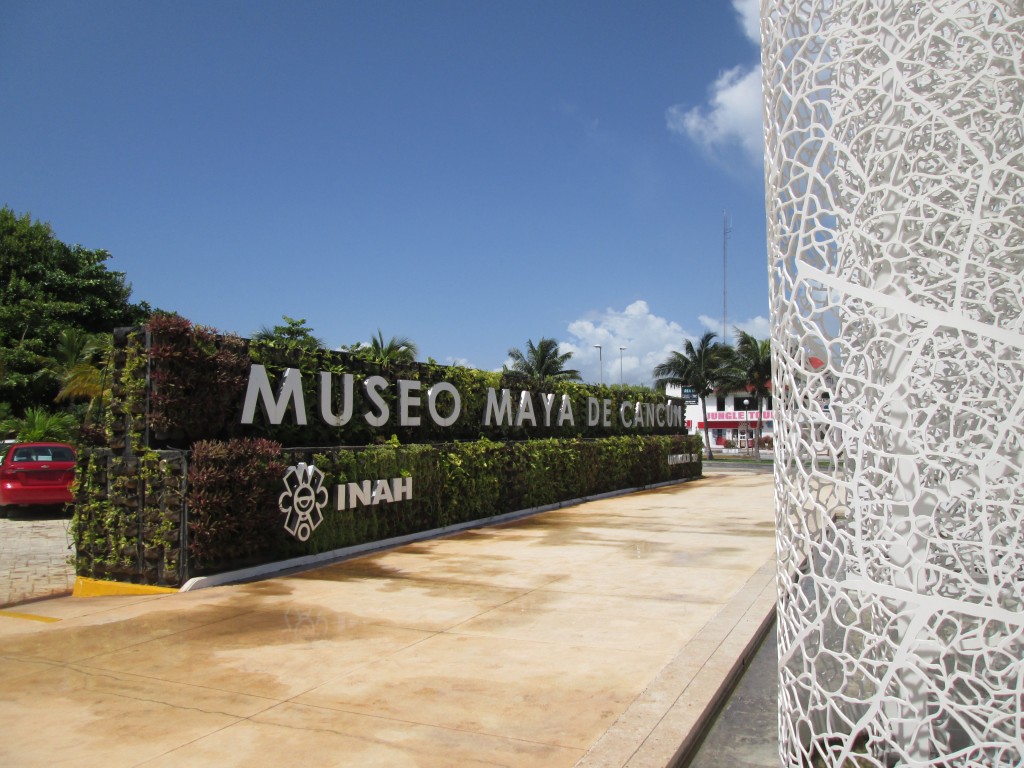 The Mayan Museum, Museo Maya de Cancun, is just down the street from the El Rey site. The museum is filled with excellent exhibits, fascinatingly history, bilingual displays in a sleek, modern museum in a gorgeous setting.
Fiesta Cruise and Amusement Park
Music, dancing, food, tequila, and plenty of entertainment are key ingredients for the Xoximilco Mexican Floating Fiesta in Cancun, Mexico. Xoximilco is a theme park featuring Mexican culture on a gondola style boat ride through the Mayan jungle. Three course meal consists of chips & dips appetizer, main entrée platter of samples various traditional Mexican meals, followed by packaged sweets & coffee for dessert. All you can drink Tequila, local beers, and (tequila) mixed drinks.
Scuba and Snorkeling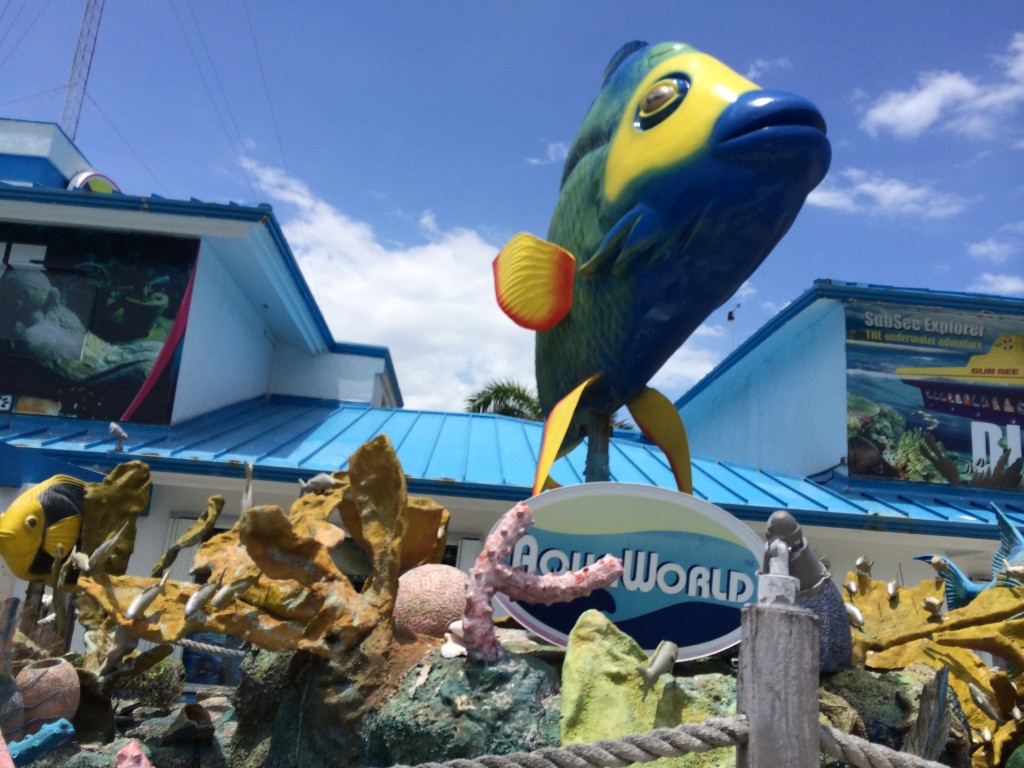 Aquaworld resides within the hotel zone offering boat tour & fishing excursions, SCUBA certification & dives. The Hard Rock, JW Marriot, and Paradise resorts are close walking distance to Aquaworld. Other hotels are a short bus or taxi ride down the street. Like most of the locals in Cancun, the instructors and crew speak multiple languages including English. I spent half my vacation getting SCUBA certified and a couple more dives, because the reef is stunning.
Underwater Art
The Museo Subacuatico de Arte is an underwater museum that I was able to explore during two of my dives. The art exhibit can also be viewed by snorkelers above and up close & dry in submarines.
Each piece of art is made from coral-friendly concrete. As the coral grow into the nooks and crevices, each piece is changing over time.
Aquaworld has wet suits available, but this water is so warm that I did not need one, even for my deepest dives at 55 feet in the crystal, clear water.
The art exhibit is also a healthy reef for tropical fish, and a few sharks (if you are lucky enough to spot them). The water is crystal clear with excellent visibility along the ocean floor.
Fashion Harbor Plaza Mall
Nearby Fashion Harbor mall offers a great shopping experience, Aquarium, and Fish Therapy pedicures!
Cancun offers a variety of water sports, great food, relaxing, and adventure in a safe and comfortable environment. I am ready to go back for my next vacation!