Mexico has a bad reputation for crime and violence, it is all over the news.  Yet, there are some beautiful and safe parts of Mexico, like Cancun.  It is on the eastern tip of Mexico, sitting on the edge of the Gulf of Mexico and the Caribbean Sea.  It is well protected from most of the hurricanes and enjoys gorgeous weather year round.  There is no need to drive across the border, Cancun is easily accessible from most major airports.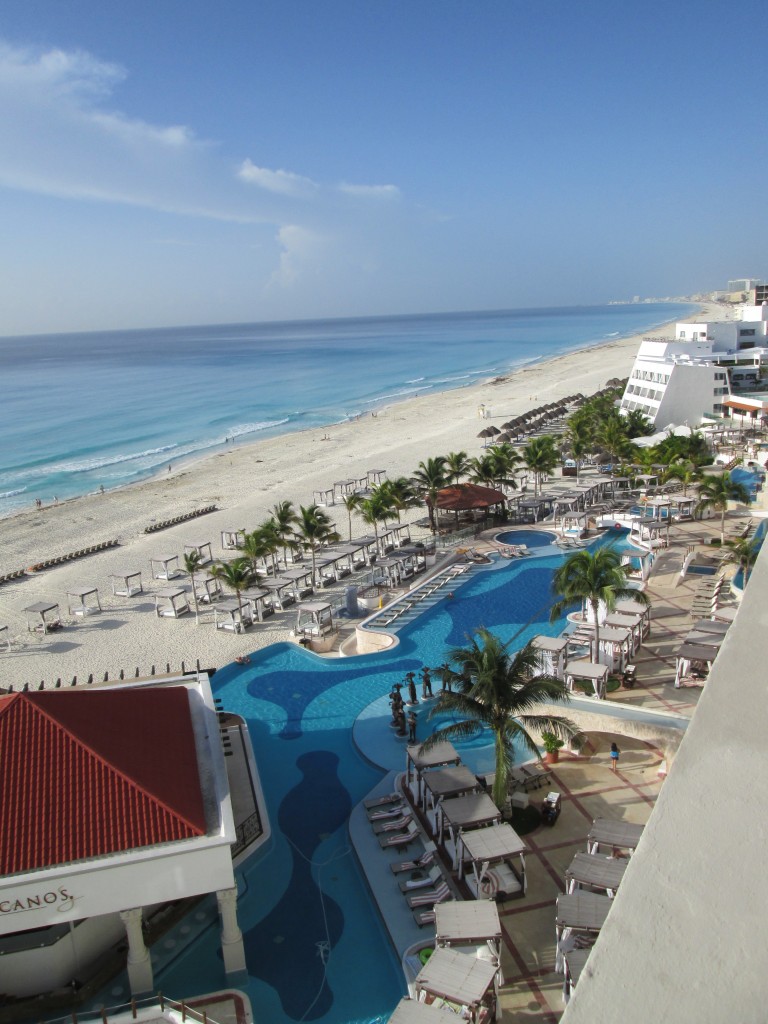 Cancun boasts beautiful beaches, the northern section of the Great Maya Reef, Mayan ruins and museums, art, spa activities, shopping, nightlife, and friendly locals.  Far less expensive than the Mediterranean cities, Cancun is a great value for the vacation budget.
The Hotel Zone offers spectacular views from the variety of resorts represented by the major brands.
Many are all-inclusive food & drink resorts and a few are no children under 16 allowed, like Hyatt's Zilara Resort.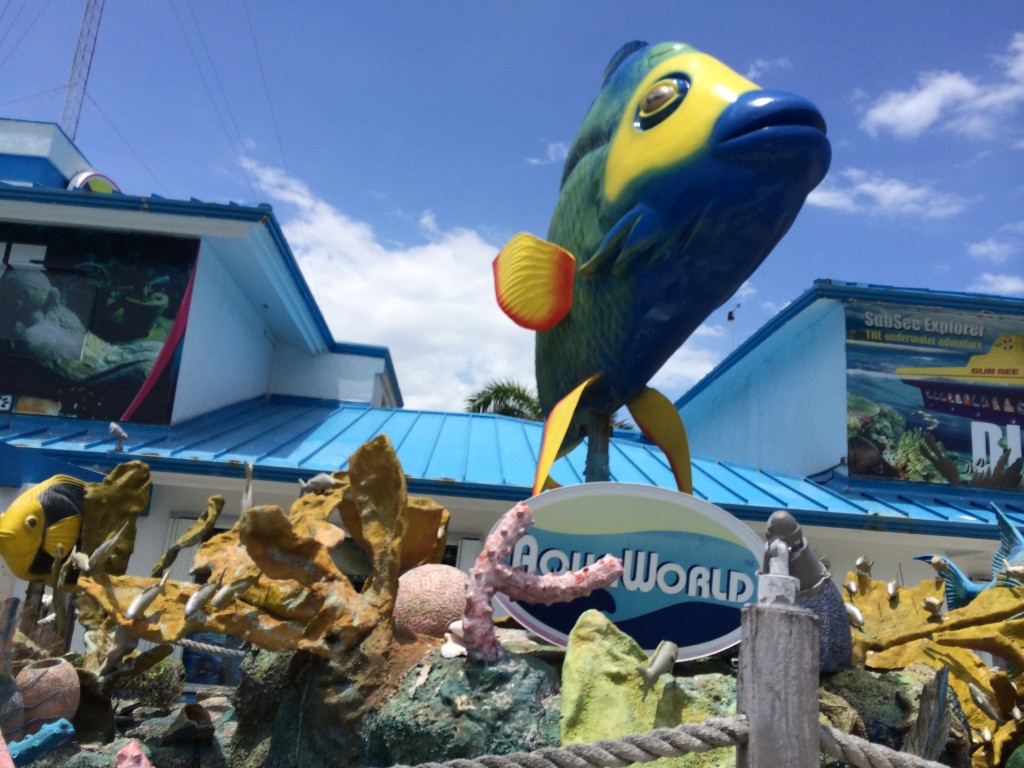 Aquaworld resides within the hotel zone offering boat tour & fishing excursions, SCUBA certification & dives.  The Hard Rock, JW Marriot, and Paradise resorts are close walking distance to Aquaworld.  Other hotels are a short bus or taxi ride down the street.  Like most of the locals in Cancun, the instructors and crew speak multiple languages including English.  I spent half my vacation getting SCUBA certified and a couple more dives, because the reef is stunning.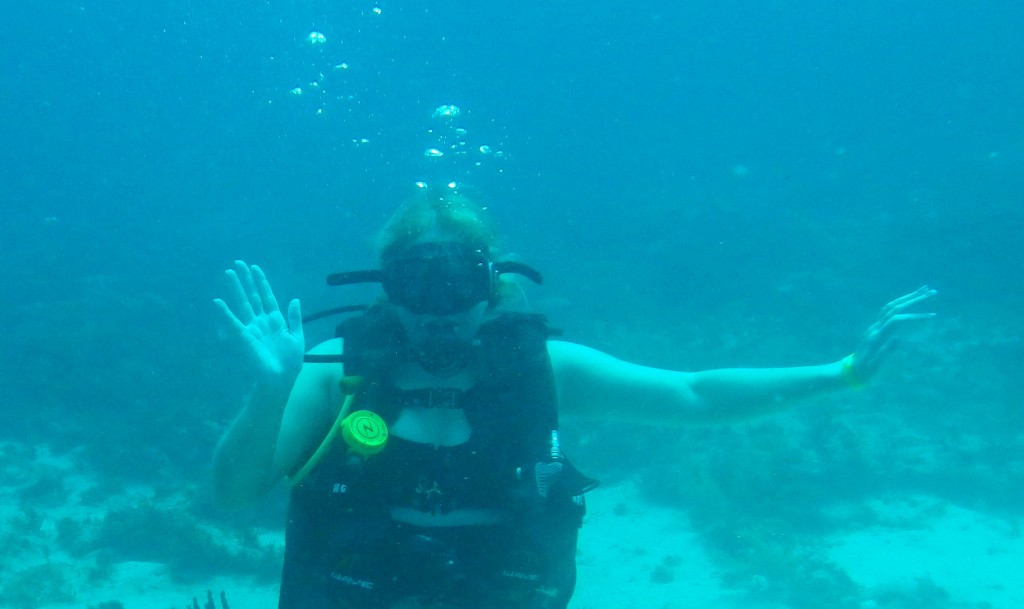 The Museo Subacuatico de Arte is an underwater museum that I was able to explore during two of my dives.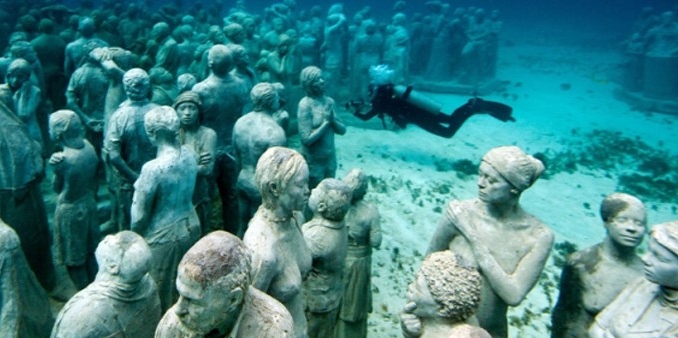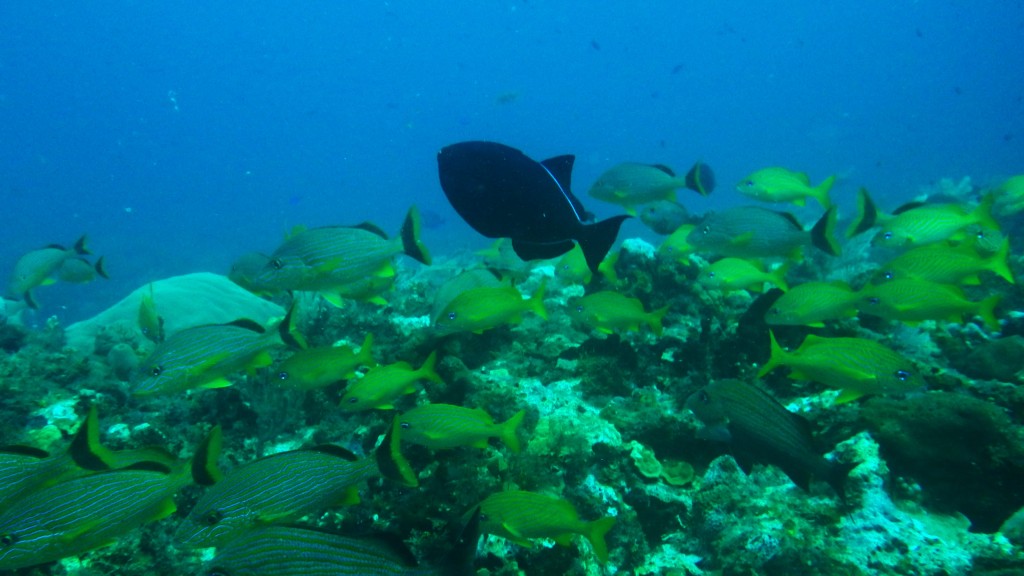 Aquaworld has wet suits available, but this water is so warm that I did not need one, even for my deepest dives at 55 meters.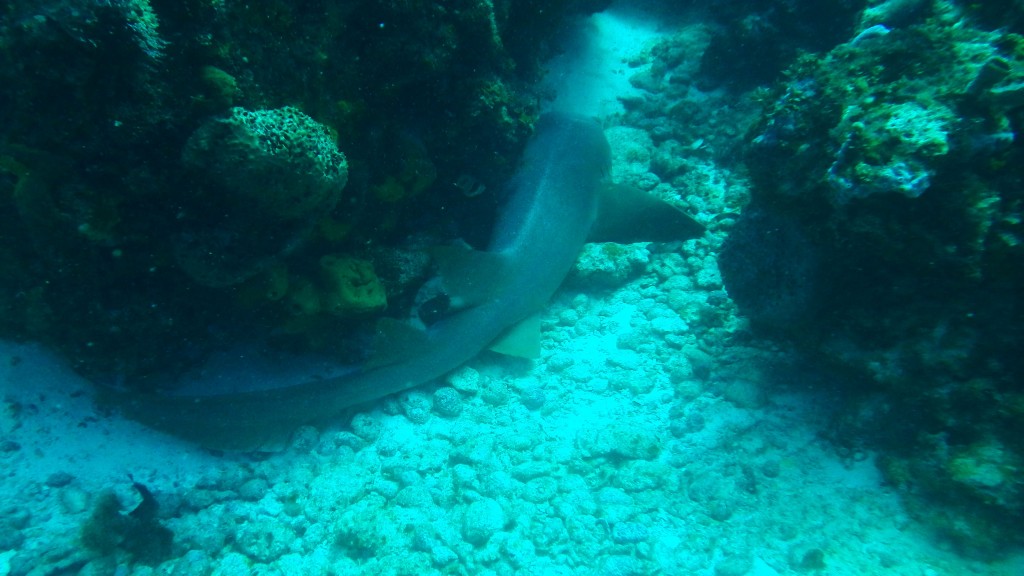 Cancun offers a variety of water sports, great food, relaxing, and adventure in a safe and comfortable environment.  I am ready to go back for my next vacation!
Looking for more activities?  Check out this great guide for the Rio Secreto, nearby underground caves and fresh water cenote.