Fiestas de la Calle San Sebastian (SanSe) is an annual festival in Old San Juan, Puerto Rico.
This multiday annual festival features plenty of music, dancing, art, the best of the best street food, and many beverages.
Schedule of SanSe Events
The annual festival is a 4 day event starting the third Thursday of January through Sunday. Music, parades and activities kickoff Thursday late afternoon, with the larger crowds and parties on Saturday and Sunday.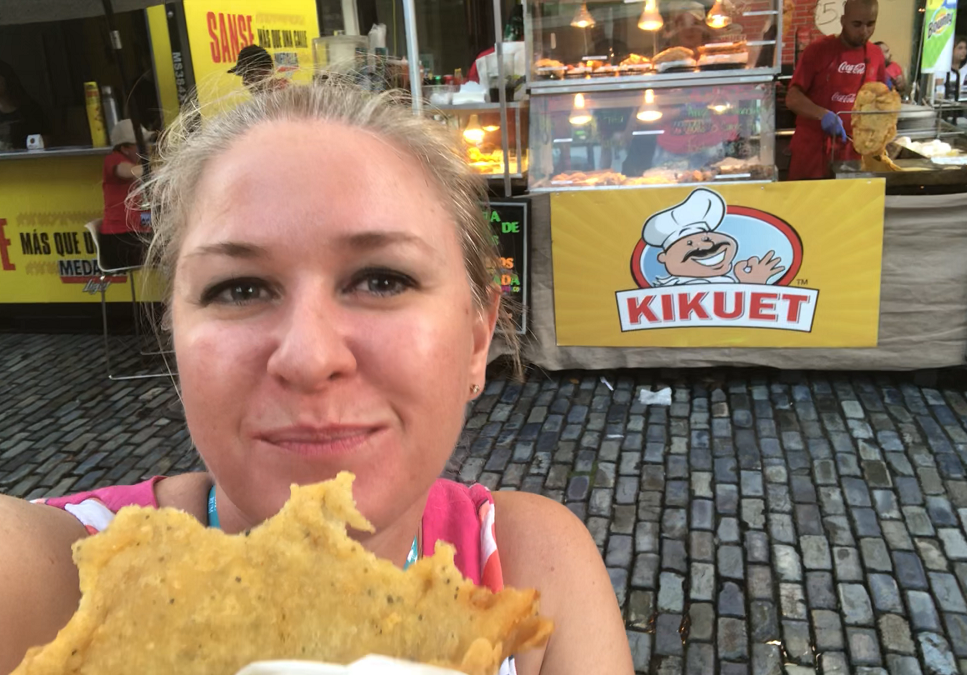 There is delicious local street food near each of the music stages, surrounding each plaza, and throughout Old San Juan.

Characters representing Puerto Rico culture and folklore known as "Cabezudos" dance in the parades and pose for photos with festival attendees.
Location
More than just Calle de San Sebastian, SanSe activities are spread out in Old San Juan.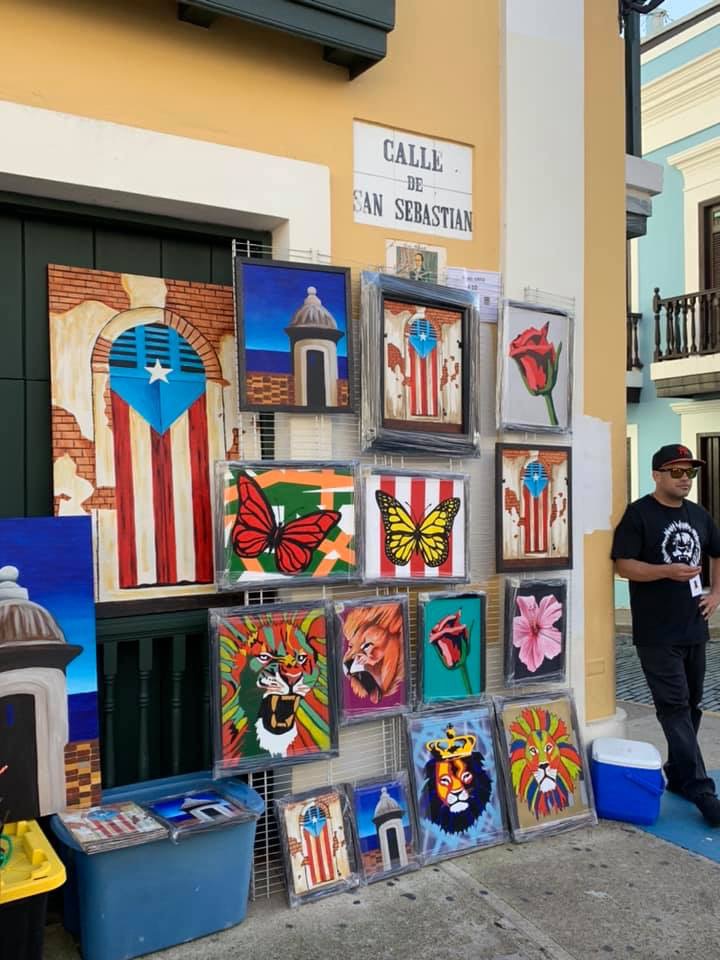 There is Live Music and Entertainment in Plaza Quinto Centenario, Plaza de Armas, Plaza Barandilla, Plaza Colon, and in the attached community of La Perla (made even more famous by Luis Fonsi in the Despacito video). Check out the "Fiestas de La Calle San Sebastián" official events page on Facebook for the schedule of music and entertainment.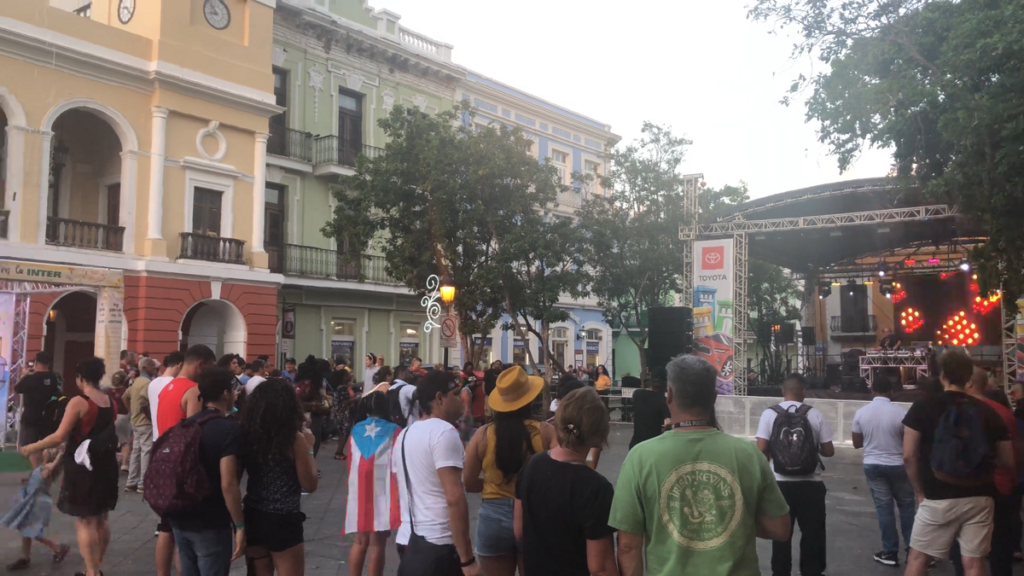 Logistics
Ferry Boats from Cataño depart from Terminal de Lanchas de Cataño (4 km South of the Bacardi Factory and a great combo activity), operating from 7:30 am to 2 am for $1.00 per person. This 12 minute ferry ride is scenic and affordable! Booking information and schedules available on Puerto Rico Ferry website.
TREN URBANO / Rail service which normally has very limited service, is expanding service hours starting at 5:30 am for the 4 days of the festival. Round trip tickets available for $1.50 per person. Find the nearest train station, scheduled stops, and train schedule at the official TUTRENPR website.
Taxi and Uber services are operating as normal for pick-up and drop off with some limitations due to road closures in Old San Juan near the event activities. Uber surge pricing (higher fare prices) will likely be in effect the entire festival and especially in the evenings.
Scooters and bikes are NOT allowed on the streets of Old San Juan during the festival.
AMA (Metropolitan Bus Authority) is operating on lines T5, T9, T21, T53, Metrobus 1 and 2, operating regular hours until 8:30 p.m., and will arrive at the Covadonga terminal. Two additional routes are added with extended hours until 11 pm on lines T3 and E10. Bus routes, maps, schedules and pricing available on DTOP website.
There are various parking lots available including,
San Juan Cruise Port Terminal parking lot
Plaza de la Convalecencia / Plaza de Río Piedras near University of Puerto Rico (UPR) campus
Hiram Bithorn Stadium / Estadio Hiram Bithorn – Bus service between the stadium parking lot and Old San Juan
There is no public street parking allowed in Old San Juan during the festival. Only residents of Old San Juan (with proof of residency) will be allowed to enter and park in designated areas.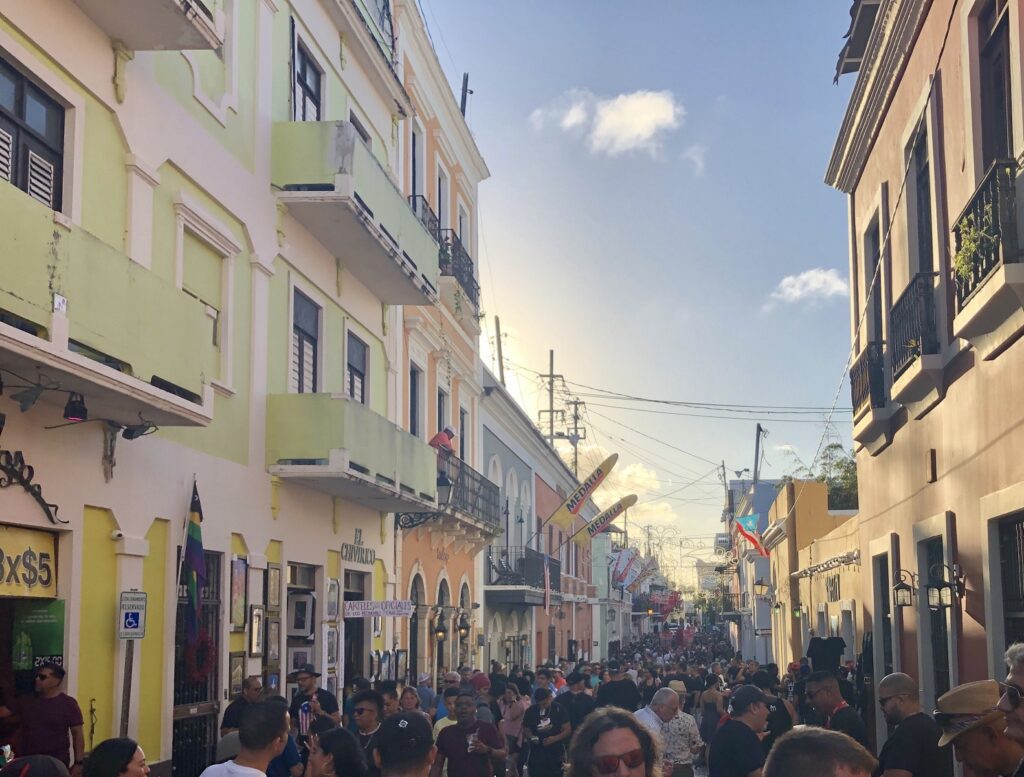 What to Wear
January weather is a pleasant high 70's (78 degrees F / 26 C). You will be walking around and standing for most of the activities, so comfortable shoes are a must during SanSe!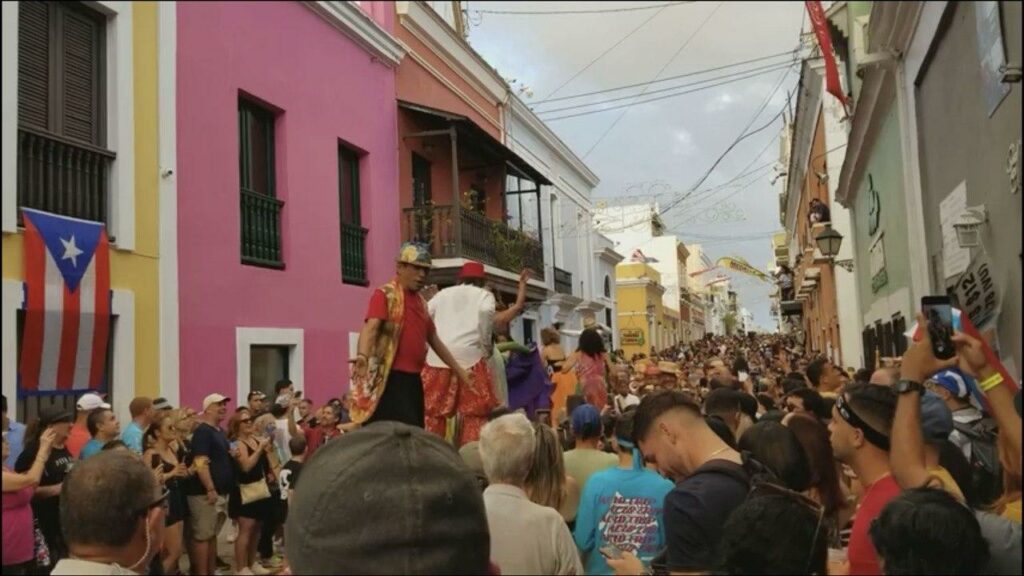 Sunglasses, hats, and sunscreen are highly recommended during the day. It may cool off a few degrees for the evening entertainment, with a slight, cool breeze from the water. There is always a slight chance of light rain throughout the weekend, but it usually only lasts a few minutes.