After extensive Preparation (read about it here), we are loving living in Puerto Rico! After six months we are still considered "new"residents and everyday we learn new things about this beautiful island.
Here are 12 surprising facts about Puerto Rico: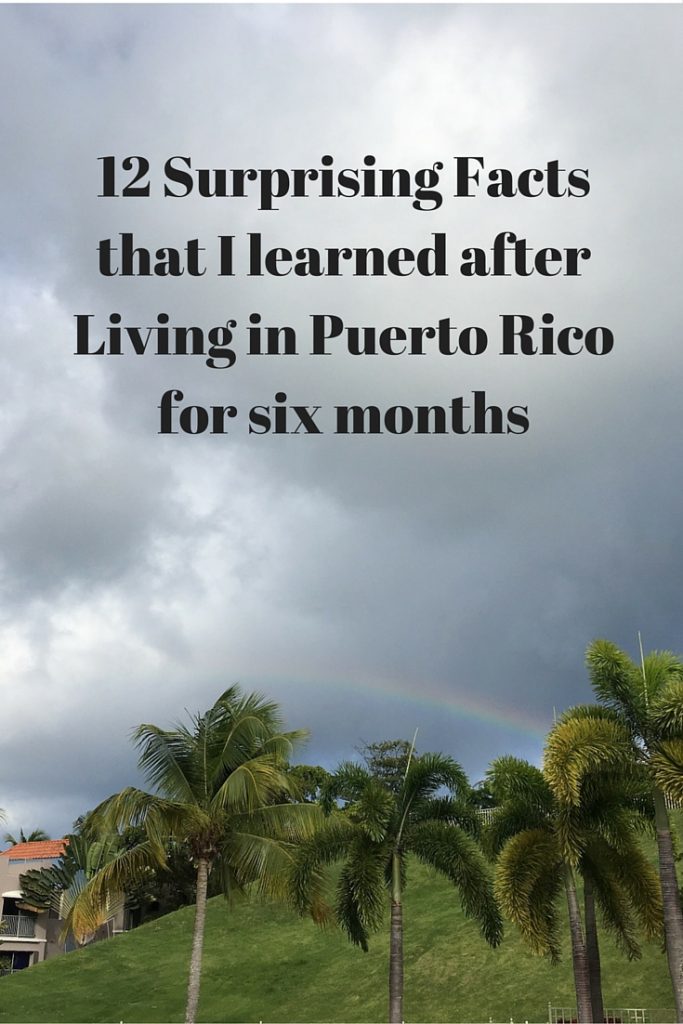 (I only knew the first five before we moved to the Island!)
Puerto Ricans are natural born US citizens.
As a US territory (part of the United States of America), US citizens can come and go just like crossing any state line in the US.
Monetary currency is US dollar.
Bank of America and other "US" banks are not present in Puerto Rico. Banking in general is a different animal altogether. Almost all transactions involve going into the branch for cashier assistance, except for cash withdrawals. PR Banking is about the same level as US banking in the 1980's.
Puerto Rico was never under British rule. Independence Day is more of a mainland holiday, but a great excuse for a long weekend holiday.
The drinking Age is 18 years old unlike the mainland restriction of 21 years old. It never occurred to me that PR would have a different age restriction.
Police lights are not limited to red and blue. Different municipalities have green and blue lights, red and green, or just blue lights.
Flashing lights are not limited to Police and emergency vehicles. School Buses, trucks, and "party" buses have white and color strobe lights driving down the road. So far I have never been pulled over by a school bus, but you never know!
Gambling is legal for ages 18 and over. Our little community has a casino and almost every major chain hotel has an attached casino. Most surprising – we have walked through several casinos, but not gambled a penny since moving here.
Residents of Puerto Rico are allowed to vote in the Presidential primaries, but do not get a vote for the US Presidential election.
Puerto Rico has three main Political Parties; Popular Democratic Party (PPD), New Progressive Party (PNP), and Puerto Rican Independence Party (PIP). More surprising, after elections signs are immediately removed from public view!
Beaches are considered Public Domain. Private property can restrict parking and certain roadways, but private parties cannot own or restrict the beach.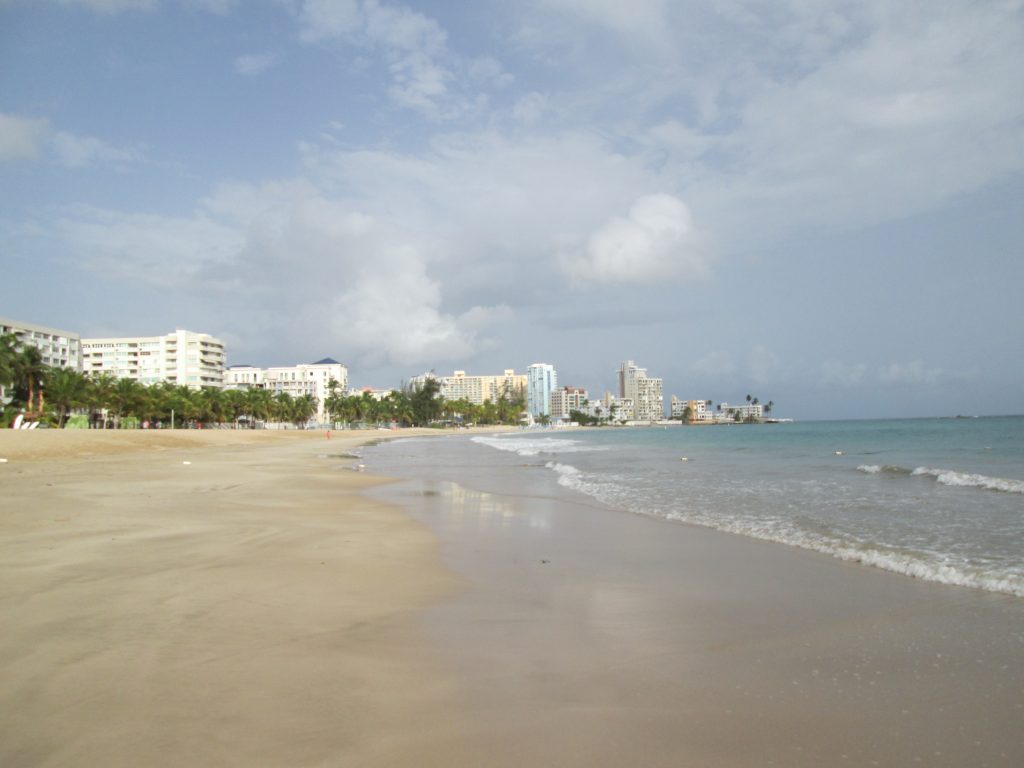 How many of these did you know?
After living in Puerto Rico for six months that I learned about #6-12! 
More Weird and Fun Facts about Puerto Rico