Beach Hopping and Travel Guide for Las Terrenas, Dominican Republic
Are you looking for a tropical island beach town with small town charm and international flair?
Las Terrenas, Dominican Republic is my top pick for an inexpensive hidden hideaway in the Caribbean.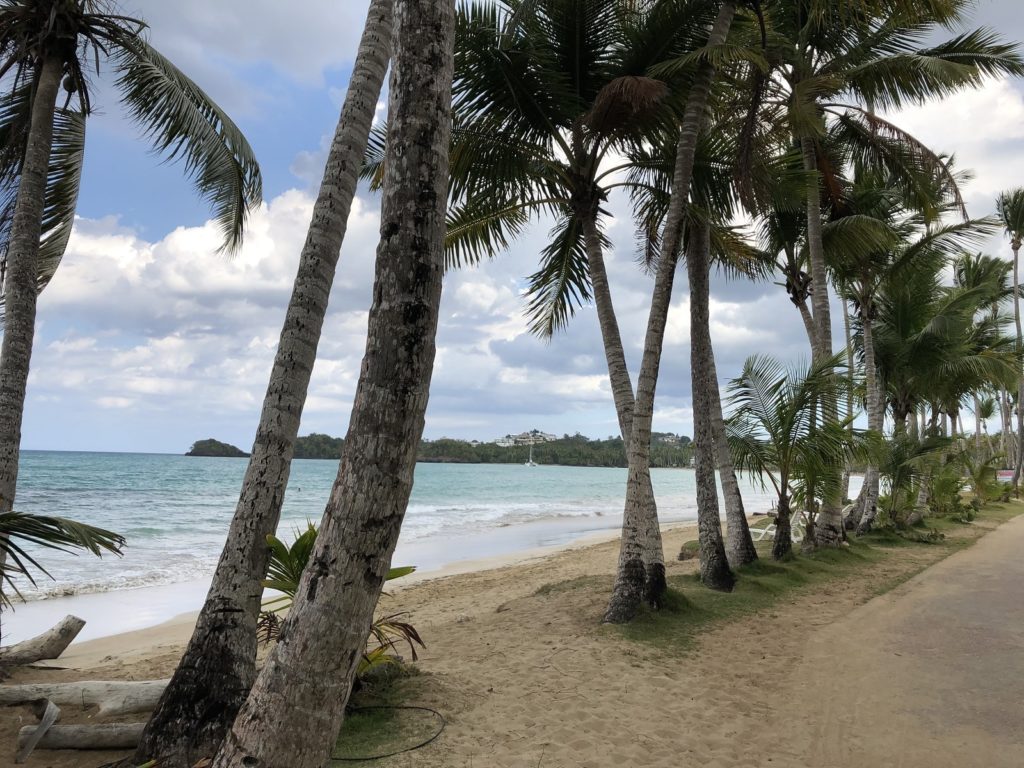 Location
Located on the north coast, Las Terrenas is a quiet beach town along the Samana Peninsula of Dominican Republic. Surrounded by water on three sides definitely gives this area a distinct small island feel, secluded from the rest of the country. Not only is there an abundance of waterfront property, the calm, clear waters off the white sand beaches are the main attraction on the peninsula.
Popular with boaters and beach fanatics like me, this is not-so-hidden treasure of the Caribbean!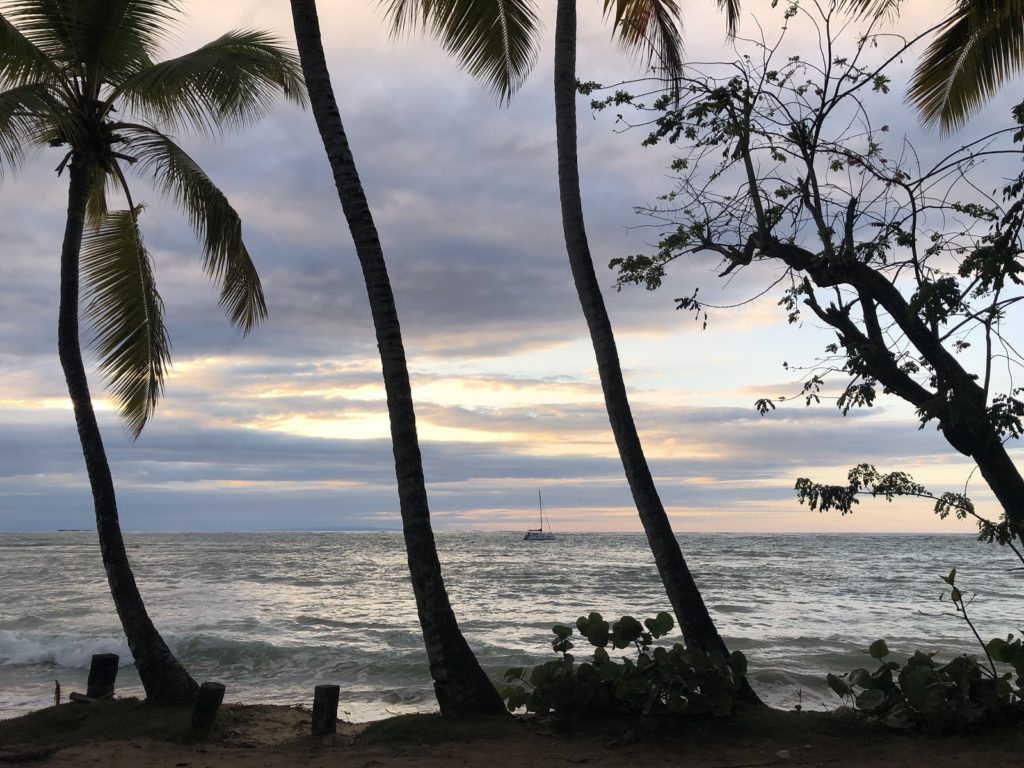 International Flair
While maintaining the strong local culture, Las Terrenas has a subtle blend of European influences. The primary language is Spanish, and it is quite common to hear French, Italian, and English being spoken throughout town. Many people are bilingual or fluent in multiple languages.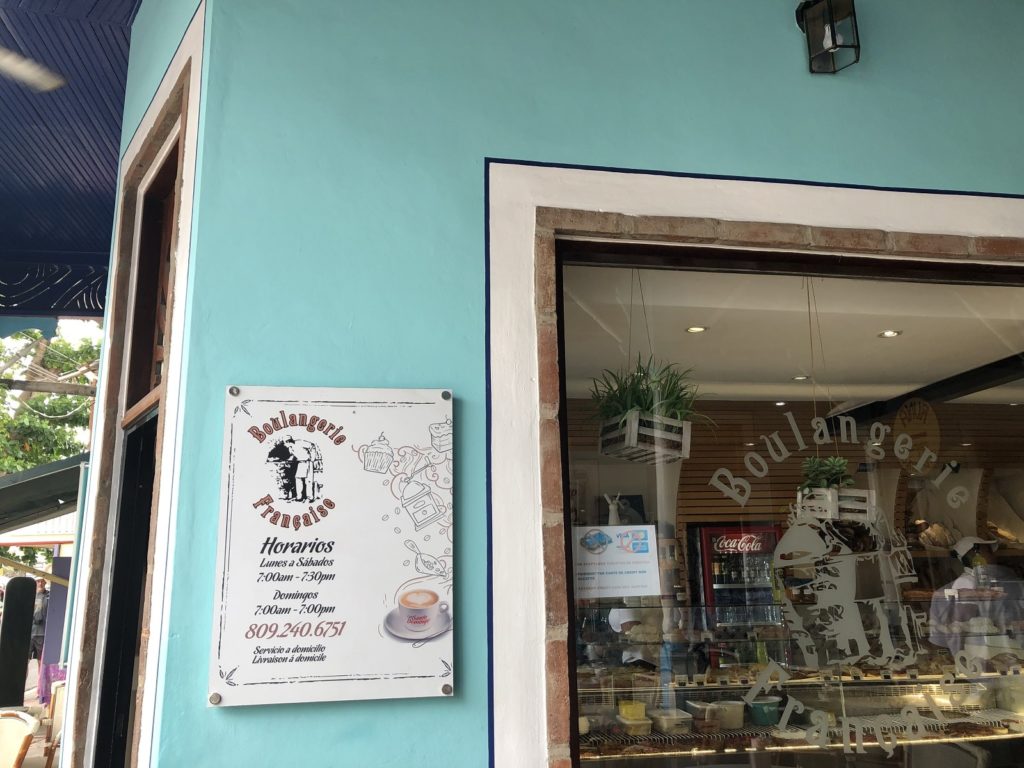 An absolute cosmopolitan delight is to start the day ordering coffee in Italian, breakfast pastries in French, and arranging transportation for a nearby excursion in Spanish. Las Terrenas is the perfect town to practice your foreign language skills without judgement. Even more diverse is the various cuisines and dining experiences throughout town. Every turn there is a melting pot of cultural influences while still maintaining the strong local island culture.
Worlds Apart
While there are many similarities to my beloved Puerto Rico, Dominican Republic has some distinct differences for a truly unique and wonderful experiences.
While many cultures are represented in Las Terranes, there is little to no trace of American influence. There are no American fast food restaurants or chain retail shops. The English spoken around town is likely to be the Queens English or spoken with a French accent. Despite the sheer size of Dominican Republic, the area of Las Terrenas maintains a small, tropical island feel.
It is worth remembering that Dominican Republic is a huge island, over five times the size of Puerto Rico! Las Terrenas is a completely different experience than the more popular Punta Cana beach resort town located 178 miles (286 km) to the Southeast.
Beaches
The entire north coast of Las Terrenas is lined with picture perfect white sand beaches. The three main beach areas are distinctly unique while sharing the same pristine white sand beaches and Caribbean beauty.
Playa Bonita
Playa Las Ballenas
Playa Popy
On the far west side of Las Terrenas, Luxury is found at every section of Playa Bonita. Playa Bonita is the more upscale beach lined with boutique hotels, grand private residences, surf school, and beachfront dining. The neighborhood has a distinct lifestyle of the rich and famous vibe.
Right in the middle of town, Playa Las Ballenas is surrounded by the local fish market and a variety of international cuisine beach front restaurants. The water is clear and calm with plenty of palm trees for shade. During our visit, there were several sailboats anchored just off the shore.
Playa Popy is the most popular local beach and can get crowded on the weekends. This sleepy little fishing area explodes with locals and visiting beach goers during holidays.
Poppy can get a bit breezy, enough to attract kite surfers on high wind days. The food and drinks tend to be less expensive on this eastern beach zone.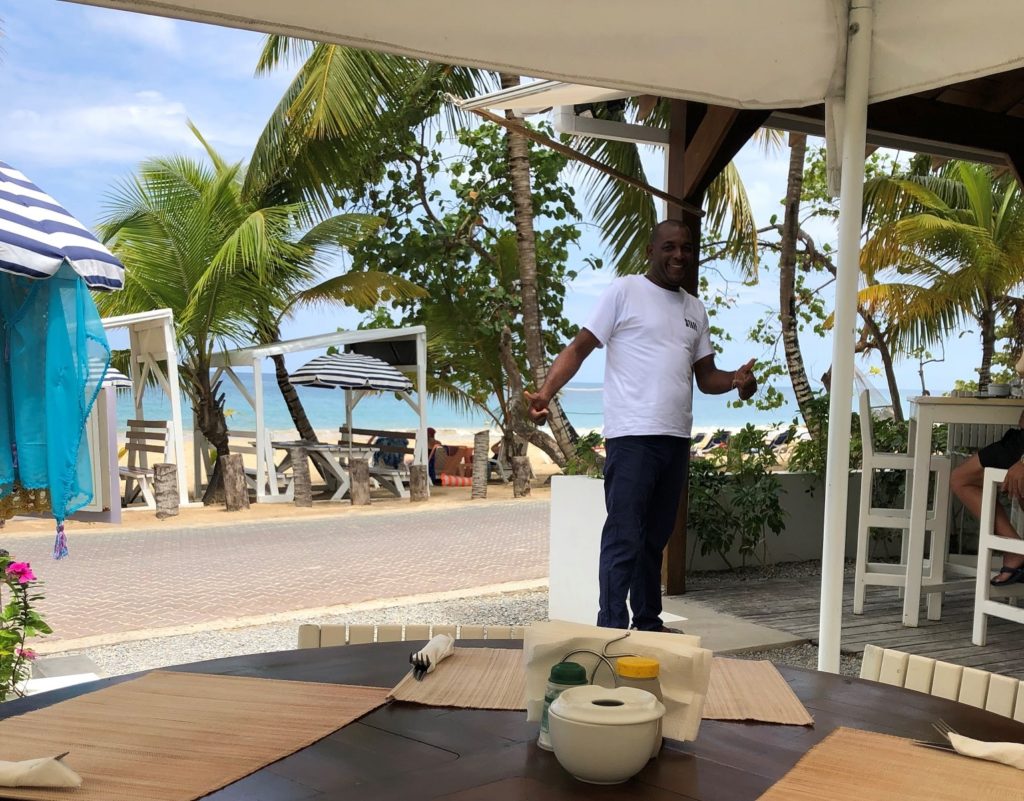 Many beachside restaurants offer complimentary beach seating and cabanas for customers at any of the local beaches. It is easy to spend an entire afternoon enjoying the hospitality in these resort quality spots.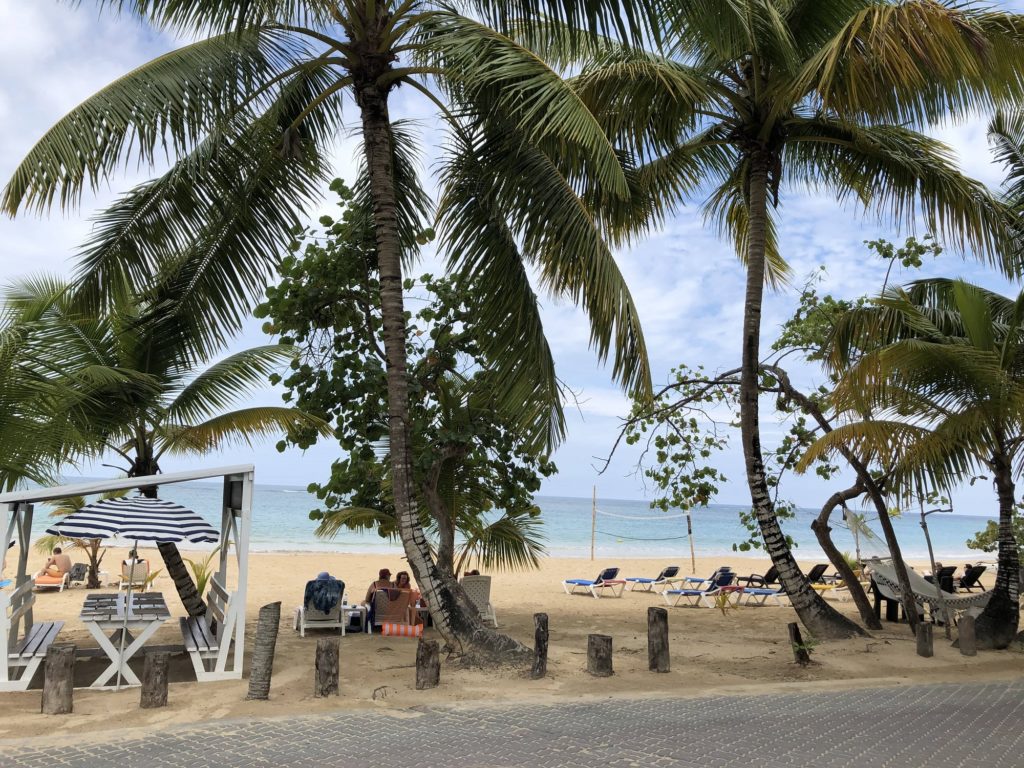 Beyond the beach, there are other water sports such as nearby scuba diving and the popular El Limon waterfall.
Dining
The year-round perfect tropical weather enables many open-air seating and beach-side dining options.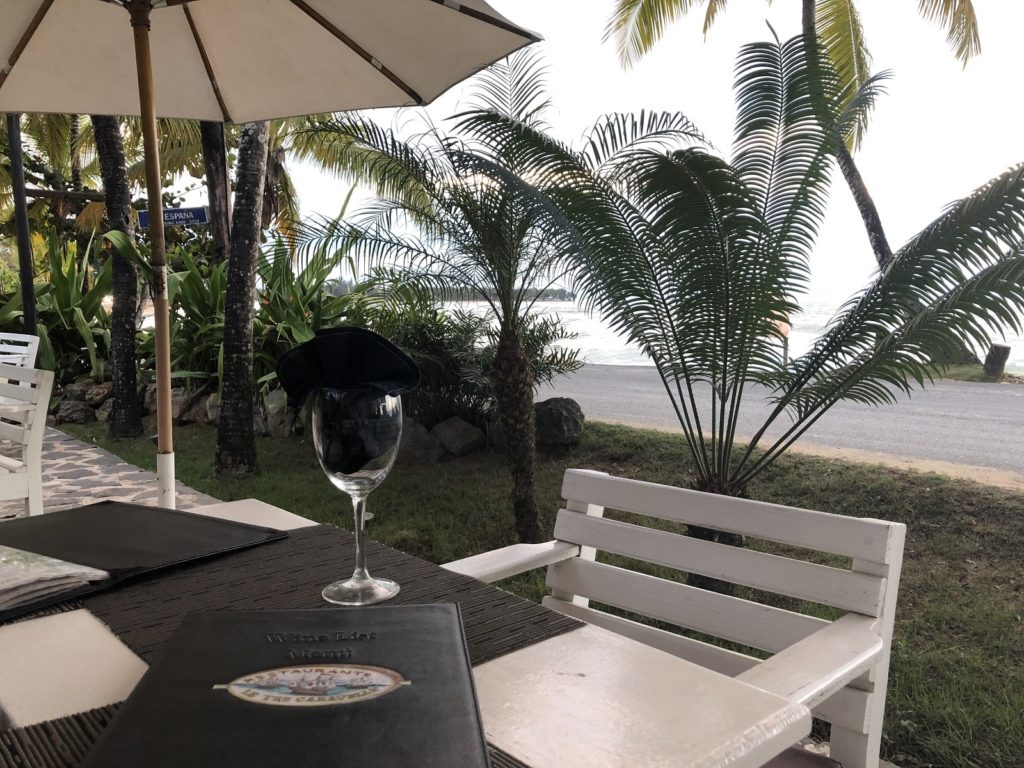 Just about every international cuisine you can think of is available somewhere in town. Over the course of a few days we enjoyed Mexican, Italian, French, NY style pizza, and of course, local Dominican food. Fresh caught fish can be purchased beach side at the local fish market, or ready made meals can also be purchased.
Pueblo de los Pescadores is a long strip of bars and restaurants under a single roof along the beach front. At night these kiosk style spots are perfect for bar hopping and fun!
With the popularity of condos and private residences, the local grocery stores are well stocked with pre-pared meals, beverages, deli meals, and locally produced cheese, fruit, and pastries for inexpensive dining options.
Hotel Accommodations
Once known only for the large all-inclusive resorts, Dominican Republic offers many different housing and hotel accommodations as well as plenty of natural attractions to explore around the island.
Historically, all-inclusive hotels like the Grand Bahia Principe El Portillo were the popular option for Dominican Republic, but with recent unexplained sickness, injury, and deaths there is more interest in alternate accommodations.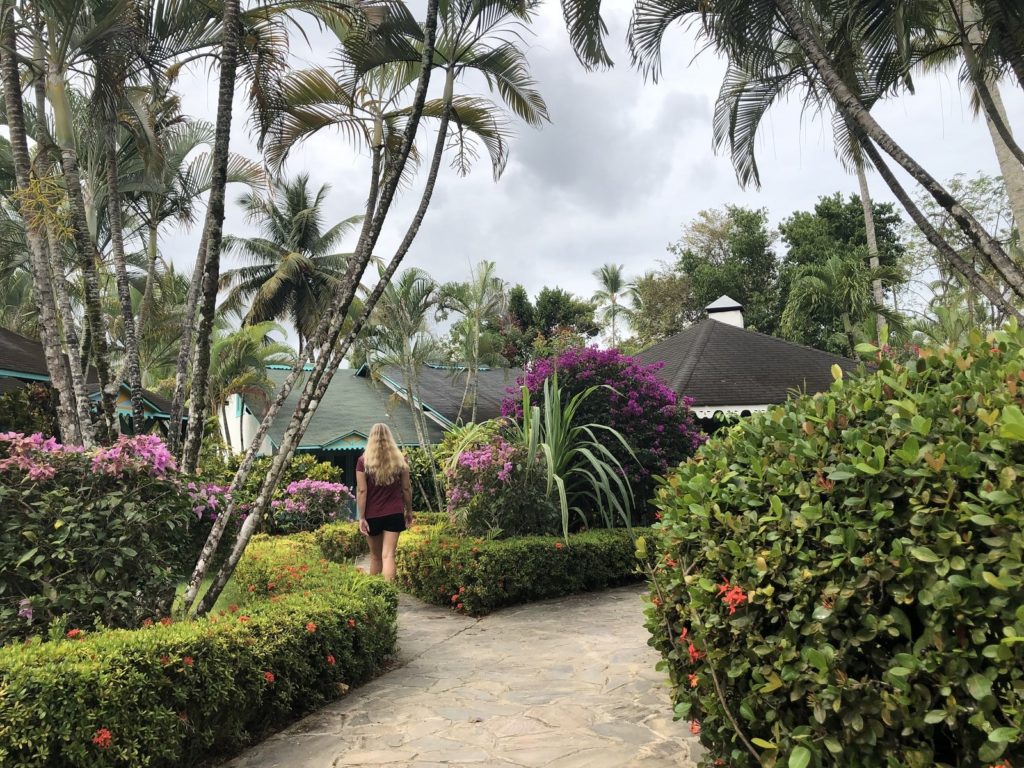 For cost and convenience, there are a ton of private home rentals to choose from. Located just steps away from Playa Las Ballenas, we stayed at the private, gated cottages of Las Palmas Residences.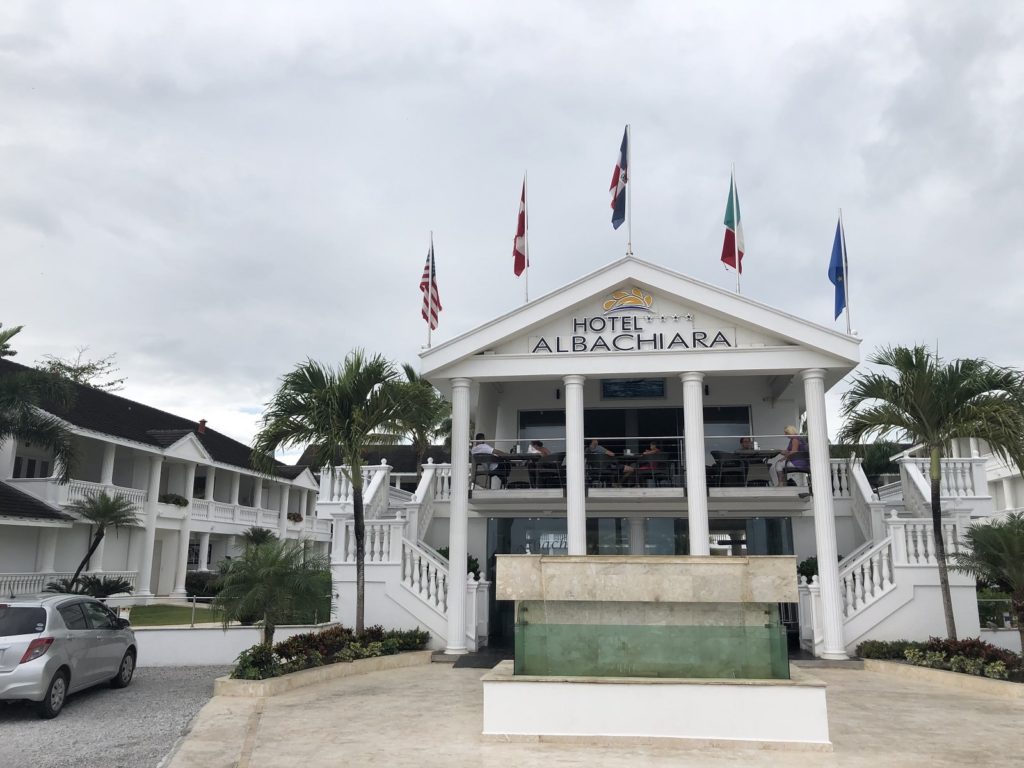 Private residences, independent hotels, and condos are popular options, especially with full or partial kitchen, to truly relax and unplug from the normal hustle and bustle.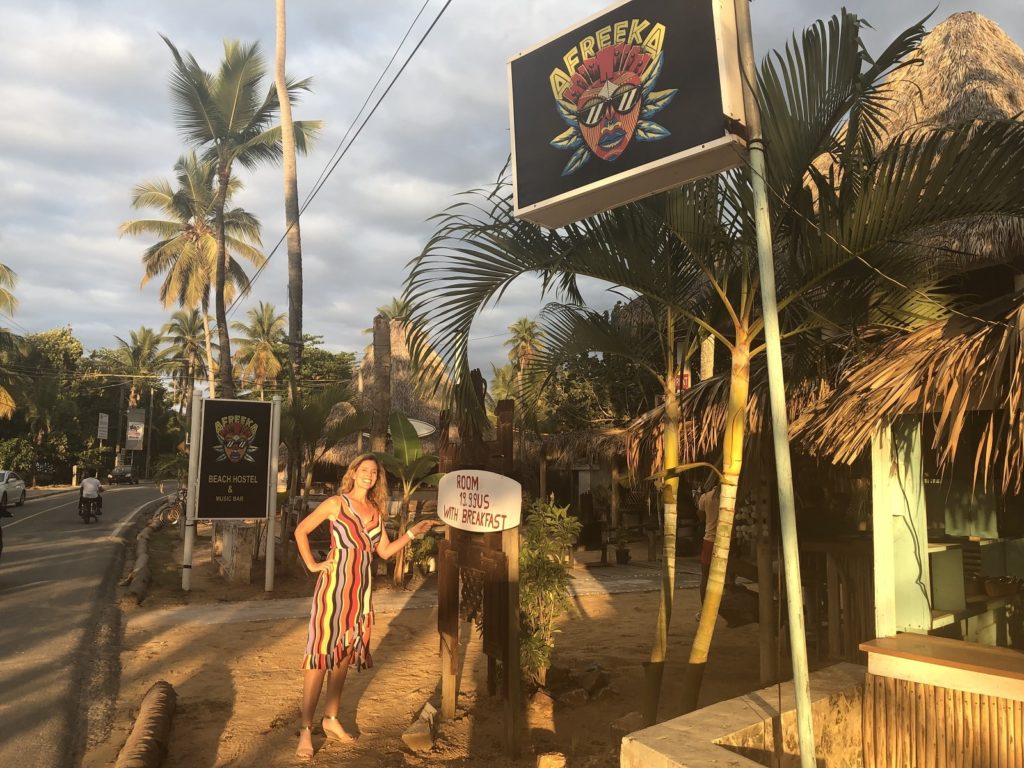 Afreeka is the only hostel in Las Terrenas. Located on the east coast near Playa Popy, a shared room plus breakfast is $20 USD at the hostel. The ocean view bar is open to anyone, we stopped in for a quick tour, and enjoyed some music and dancing at sunset. This is definitely a great spot for cheap drinks and to meet up with other travelers.
Transportation
Moto Taxi
Mopeds, Scooters, and small cc motorcycles are the transportation option of choice in Las Terrenas, and throughout many towns in Dominican Republic. Moto concho drivers are identified by the bright green "TAXI" vest.
Hail a moto taxi for a small fee anywhere in Las Terrenas. Usually $50 D ($1 USD) from Popy to Playa Las Ballenas or $100D ($2 USD) to go from playa Bonita all away across town to Popy. There are moto taxi stands scattered along the beach and in high traffic areas around town for convenience.
Other Transportation Considerations
Rental cars are more of a hassle for parking and the high fees at toll roads. We choose to take car service or taxi around the island and stick to moto taxis around town. While researching transportation options, at first glance the car service seemed more expensive than just renting a car, but the majority of transportation cost is tolls. We were able to negotiate our car service to include tolls which made the car service the easy and convenient option to get from Santo Domingo to Las Terrenas, and back again at the end of our trip.
While this town definitely feels like a well-kept secret, I was surprised how many of my friends had both heard of Las Terrenas and had traveled there. I can't help but wonder why I am just now finding out about this wonderful little town.