Approaching the coast line of Dominican Republic, visitors are greeted with lush green tropical landscape along the jagged coast line at the edge of the little town of Punta Cana. The resorts are sparsely dotted along the coast. The thatched roof airport terminal of Punta Cana is reminiscent of vintage postcards of early air travel to far off tropical destinations.
Getting There
Punta Cana is located on the northeast edge of Dominican Republic on the large island of Hispaniola (same land mass as the US state of Georgia and only slightly smaller than Cuba). The airport and surrounding area are modern and clean, recently build in the 1980's and newer. The resorts are modern and safe, with many all-inclusive properties to provide everything you want in one confined location, for easy access.
We opted to skip the all-inclusive resort and booked an ocean view suite at the Westin Resort. To ensure that we left the property, I planned a snorkel/scuba diving excursion 60 miles away to see more of the island,  and mapped out a plan to really explore Punta Cana beyond the beach outside our door.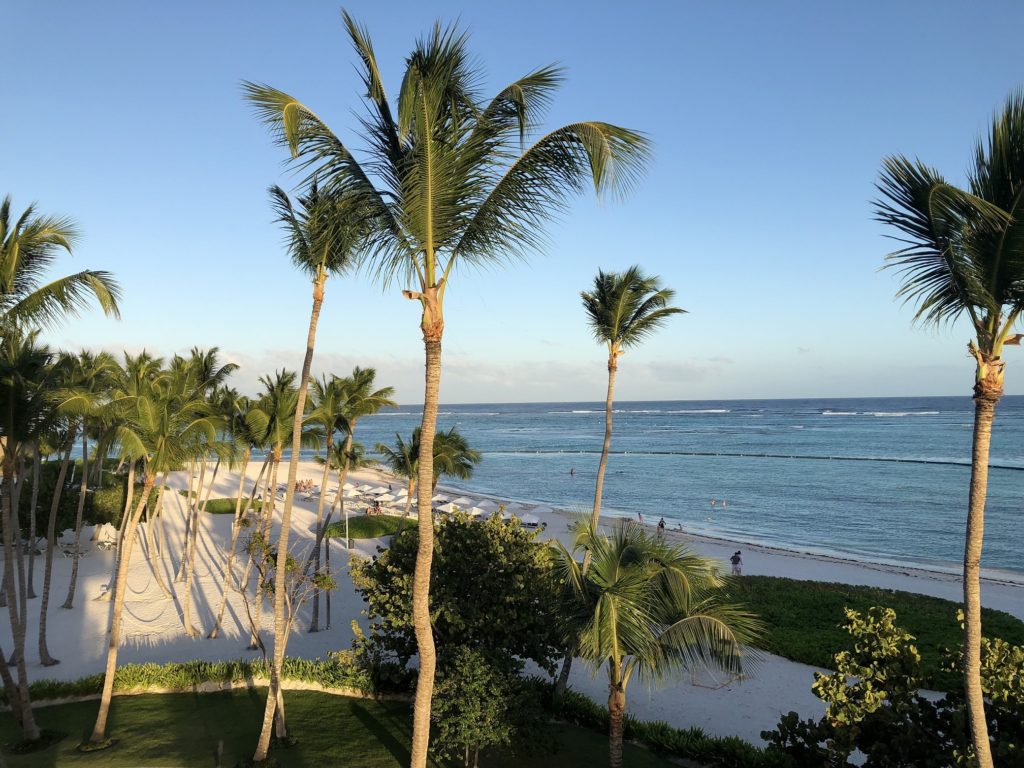 A quick and mostly painless immigration process upon arrival, then well-organized transportation information and we were immediately whisked into a taxi towards our nearby resort. After a smooth check in at the resort, we check out the room and resort property. Open air bar near the lobby, multiple swimming pools, hot tub, children's playground, sand volleyball, beach bar, and manicured white sand beach. Everything is picture perfect.
Getting Around Punta Cana
We were warned ahead of time, and observed for ourselves, taxi rides are at least double the price that what we would pay in Puerto Rico. Part of our decision for the Westin resort was the included shuttle service saving us from taxi rides or rental car. The shuttle is our main transportation for the week, taking us to the village for dining & shopping, over to the golf course, Six Senses spa, nearby Playa Blanca resort, and the natural pools (our resort stay includes free admission to the ecological park).
Executing our plans to leave the resort, we locate the courtesy shuttle, and within 15 minutes we arrive at the Four Points Sheraton, Punta Cana. Across the street is the heart of Punta Cana's town, known as "the village" it is lined with restaurants and shopping. This little town looks perfect.  Upon closer inspection, it may even be a little too perfect.
The roads are well maintained with clearly marked street signs. By far the nicest island roads that I have ever seen! There are very few passenger cars and the occasional taxi or shuttle van. Even leaving Punta Cana for our scuba excursion to Isla Catalina (not to be confused with California's Catalina Island) I feel like we are in a DisneyWorld amusement park.
Dining and Shopping at The Village
The perfection continues at the village with a wide variety of restaurants (Italian, Mexican, Steakhouse, fusion, local cuisine, and more), all in freshly painted little buildings in a neat row along the footpath. The village includes small boutiques, pharmacy, and grocery store.
Everyone greats us in English and the entire village has that manufactured Disney vibe. Not at all what we were expecting for our island getaway. The Americans tourists outnumber locals and other tourists combined. This is not a bad thing, it was just a surprise to us. Living in Puerto Rico, I have not been around this many English speakers in many months.
Ecological Park and Natural Pools
Within Punta Cana is Parque Ecologico Ojos Indigenas the Indigenous Eyes Ecological Park with twelve freshwater lagoons that were named for the resemblance to eyes. This is an easy walk on well maintained path (light/easy hike) out to each of the lagoons. Three lagoons are safe and accessible for swimming, complete with swimming platforms and steps. This close to the equator the water is a refreshing 76 degrees F (24 C) and outside temperatures are low 80's (27-29 C) all year. There are small fresh water turtles, loads of fish, birds, and other harmless wildlife throughout the park and lagoons. Exploring the natural pools is one of my favorite activities in Punta Cana!
Six Senses Spa
I planned to spend an entire afternoon at the Six Senses spa and booked my treatment. The shuttle pickup for Golf and Spa is less frequent than the resort to village shuttle, so plan accordingly. Prices are comparable for any resort day spa treatment (USD $200+ facial treatment). The facilities are limited to sauna, steam room, relaxation room (without snacks), and cold bucket shower. After being assigned my locker and changing into my robe, I spent a full 15 minutes in the sauna (the steam room was not operational) then cold water bucket shower before my treatment.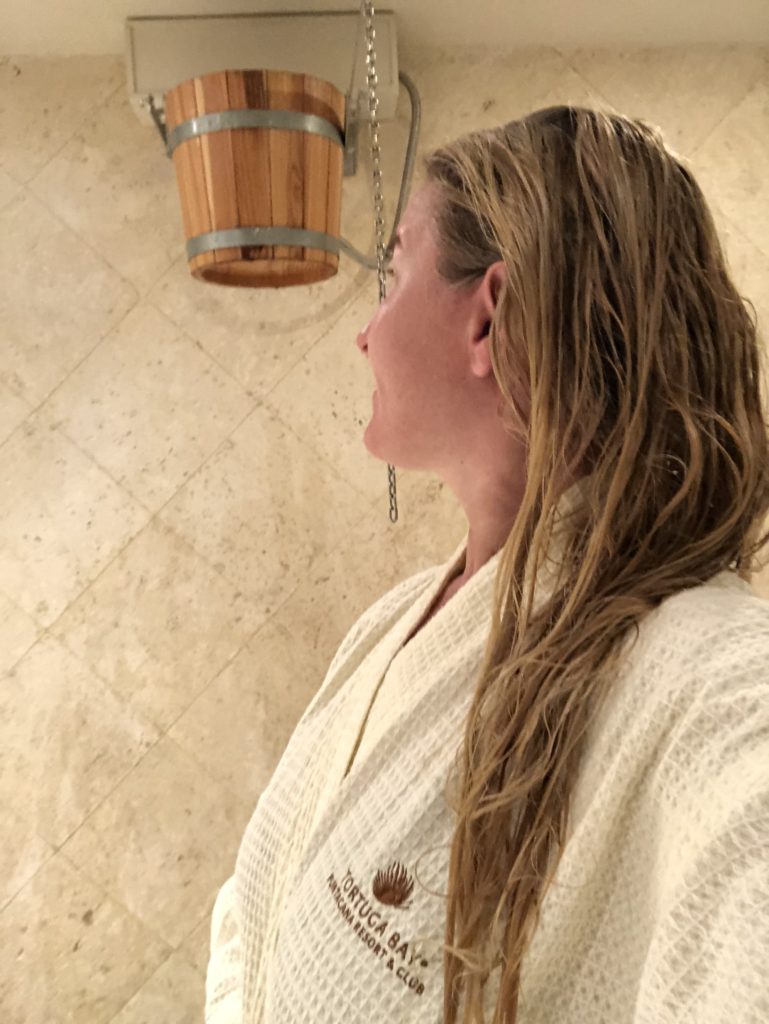 My facial was good with quality products and attention to my concerns, but I felt it was a bit overpriced for the overall experience. The pool outside the spa is not for spa guests and there are no additional facilities or hot tub. After my treatment, I was served a small cup of fruit and hot green tea in the relaxation room. Bottom line, if you want to spend all day at the spa book multiple treatments, otherwise the spa amenities are quite minimal.
Family Friendly Vacation
Overall, Punta Cana is a very safe, family friendly beach town to escape the cold and relax. It is very friendly for Americans, Europeans, and English speakers, and of course Spanish speakers as that is the national language. Punta Cana is a resort town that feels more like San Diego circa 1980's than a foreign country and would be a comfortable experience for first time travelers. I am glad that we planned the day trip to Isla Catalina and explored the nearby natural pools. With golf, tennis, spa, shopping, dining, beach & water activities, there are a wide variety of activities available in Punta Cana. One week is plenty of time to try a little bit of everything and to experience everything that Punta Cana has to offer.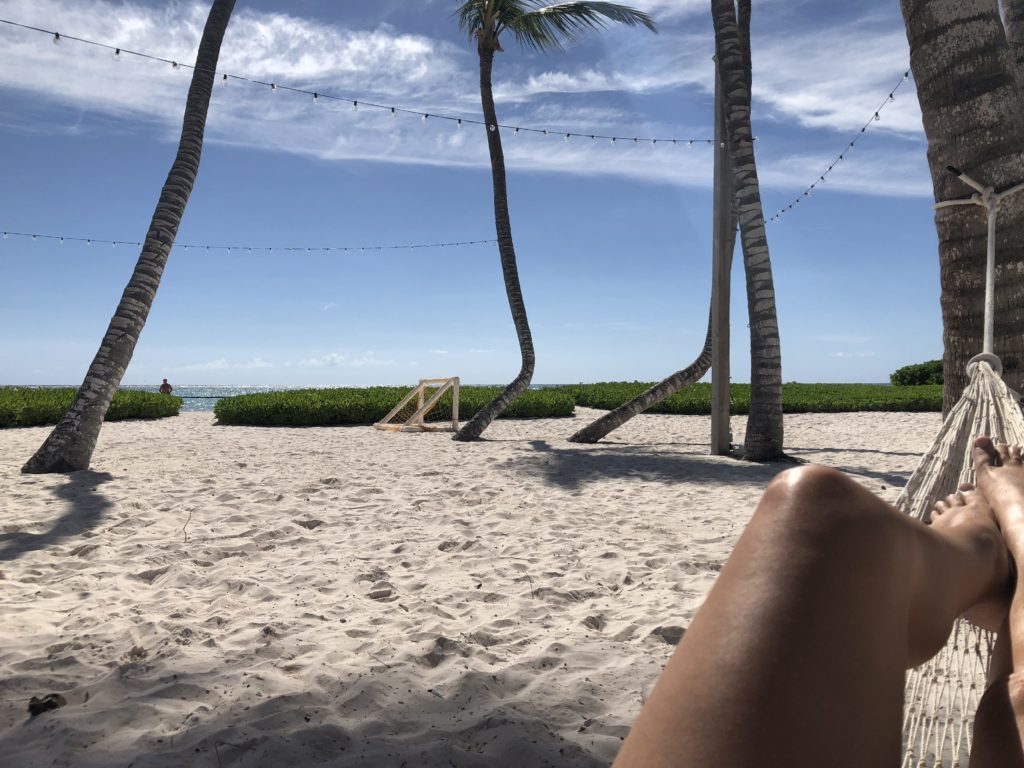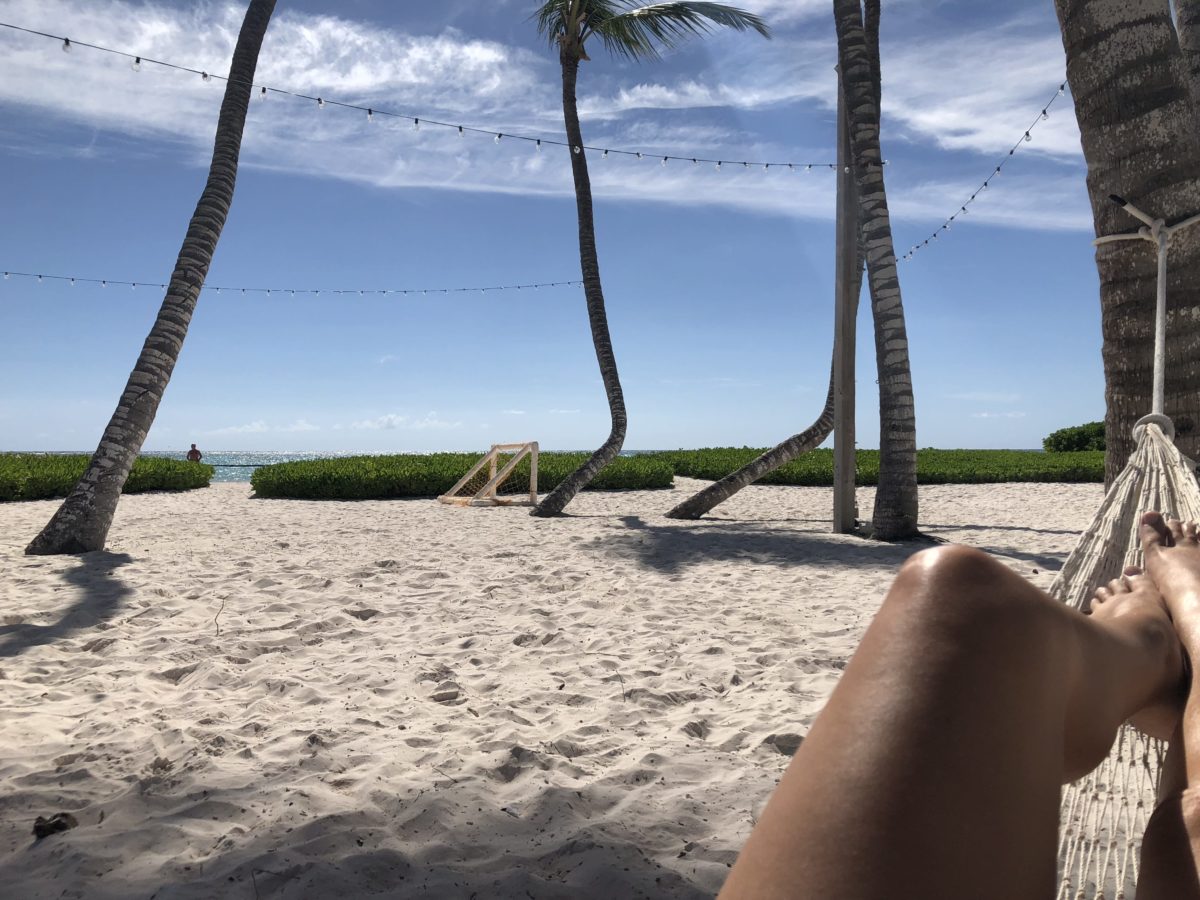 Bonus tip: Be sure to pick up some of the local, high-quality (REAL) Vanilla extract from the Dominican Republic (available in every Punta Cana airport gift shop). It is some of the best in the world!
I look forward to exploring another side of the island for my next visit.