Are you looking for a warm weather getaway? Perhaps a nice place to relax poolside, choose from a wide variety of cuisines, even a bit of shopping, in a bike-friendly and very walk-able community?
Throw in a dazzle of 1920's vintage charm, and you have Coral Gables.
Located within the Miami-Dade county of Florida, and a short drive from the Miami International Airport (MIA), Coral Gables was the perfect relaxing weekend getaway.
Here are 8 great activities to enjoy in Coral Gables
Bike Riding
Ride a bike around the greenbelt and enjoy the beautiful shade trees throughout the community. Our hotel offered complementary bikes for guests. We rode down and around the entire area of town, taking in most of the sites below. The bikes allowed us to cover far more ground than we could comfortably walk in a single day.
Spa salons, nail salons, and barber shops are on every street in Coral Gables, as well as greater Miami is full of world famous spa facilities and budget friendly wellness treatments. After all that biking, we treated ourselves to a late afternoon pedicure!
Venetian Pool
Cool off at the Venetian Pool, a fresh water oasis from the 1920's complete with grotto and sizable waterfall. The perfect stop during a bike ride around the neighborhood. The admission fee is $20 for non-resident adults in summer.
What makes this pool so special? It is made entirely from coral rock, (marine limestone), and it is filled with natural spring water from a nearby aquifer, and is reportedly close to 80 degrees in this lush tropical hideaway. This is the largest freshwater pool in the United States.
Built in 1923 in the Mediterranean Revival style inspired by Spanish, Italian, and Venetian architecture. Located in the charming Miami suburb of Coral Gables, this architectural influence is found throughout the surrounding neighborhoods.
The children's play area is only 2 feet deep, with more areas for 3-4 foot depth. The deep end starts at 5 feet and gets as deep as 8 feet below the waterfall.
In decades past, the pool was drained completely for scheduled performances by the Miami Symphony, taking advantage of the quarry's natural acoustic qualities.
The Venetian Pool is the perfect place to relax and refresh after enjoying the Miami nightlife.
Luxury Hotels
Visit the luxurious Biltmore Hotel, the very definition of old world glamour and elegance. While we were not fortunate enough to stay at the Biltmore overnight, we included a couple beverages at the Biltmore lounge on our bike tour.  It is worth stopping into the lounge, indulge in a spa service, or take in a round of golf at this stunning National Historic Landmark.
Admire the Architecture
Merrick House is the 1920's home of the Coral Gables master planner George Merrick. Tours are only offered twice a week, so this requires a bit of planning or perfect timing. We missed out, but it looks like a beautiful estate.
Restaurants
Wine and dine at the variety of restaurants and bar scene. Not just confined to the Miracle Mile section of Coral Gables, there are fantastic restaurants along Ponce de Leon, Coral Way, and each of the side streets surrounding Miracle Mile and beyond. Some of our favorite meals were at Giardino Gourmet Salads, Miss Saigon Vietnamese, La Casita cuban, Swine Southern cooking, and The Local craft food and drink.
Free Trolley Rides
Ride the (Free) Trolley around the community, with extended hours on the first Friday of every month for Gallery Night of Art and dining.
Live Theatre
Enjoy live theater at the Actor's Playhouse at Miracle Theatre, which is currently featuring one of my favorite children's stories.
Shopping
Shopping opportunities abound with boutiques galore along Miracle Mile and the nearby Shops at Merrick Park. Budget, luxury, big box, boutique, and every shop variety in between is found within Coral Gables. We stocked up on a few necessities, and a couple more items that I did not realize that I needed (whoops).
Looking for the perfect Bridal Gown? Coral Gables is the place to pick out the perfect Wedding Dress. Miracle mile has a dazzling display of bridal gowns in "Bridal Row".
Once you have your Wedding Dress, there is a wide variety of luxury hotels, like the Hotel Colonnade, for a wedding or photo op on this incredible staircase.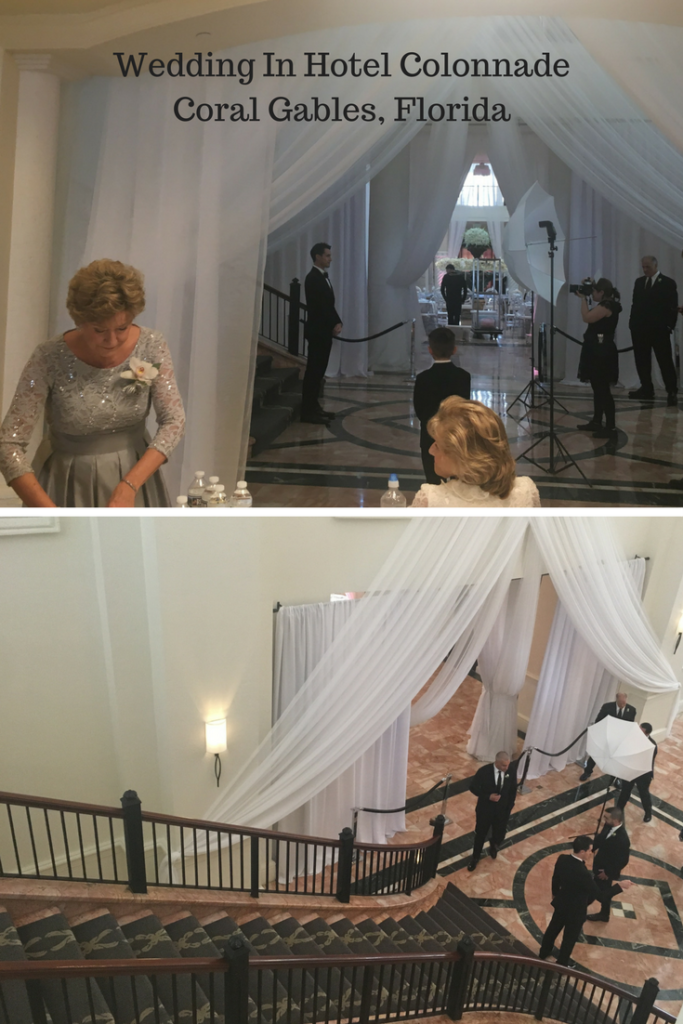 Whatever activities you choose, Coral Gables is a delightful location to recharge and relax in a charming community of Great Gatsby era luxury.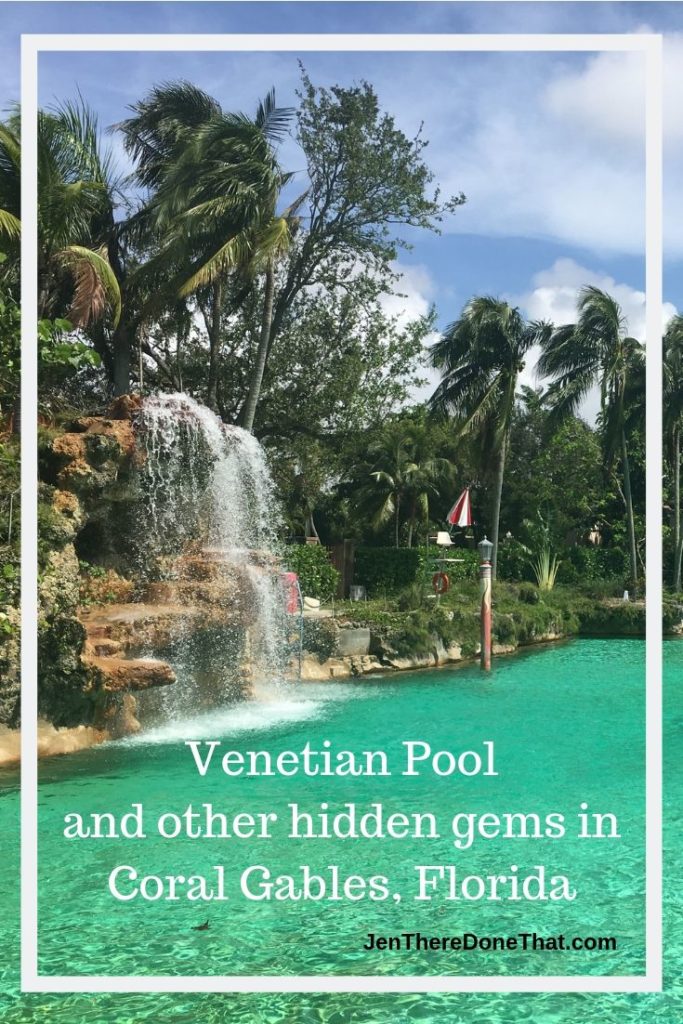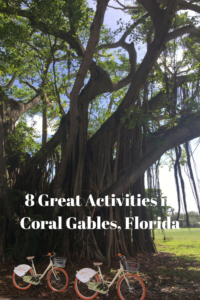 We left Coral Gables feeling refreshed and ready for our next adventure!