Tempe, Arizona is home to Arizona State University and located in the heart of the Valley of the Sun.  I am no stranger to Tempe, graduating from both high school and University. Many years later, I am back to walk down memory lane and explore my hometown. Tempe is no longer just a college town in the shadow of Phoenix and Scottsdale, this little town has grown up!  Offering an amazing variety of excellent independent restaurants, shops, and activities, Tempe is a wonderful blend of modern and hip fitting along the rich history of the town.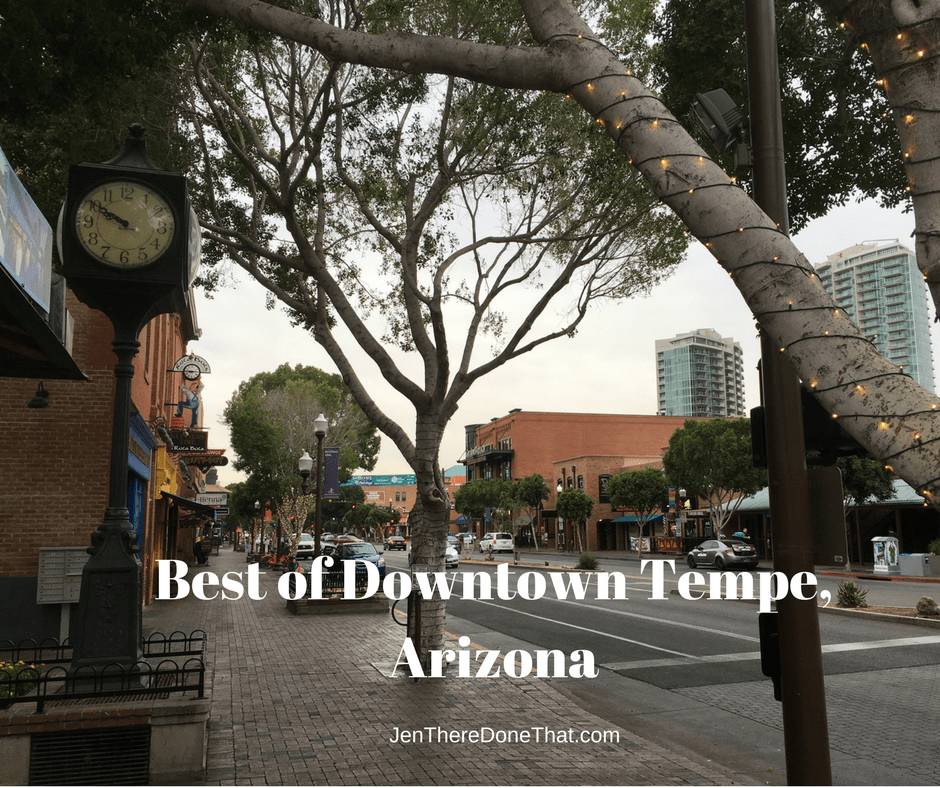 Visiting twice in the last two months, I have discovered some new and wonderful activities and am reminded of the spots that are better than ever.  Here are my recommendations for the Best of Downtown Tempe Activites, Shopping, and Dining.
Best Activities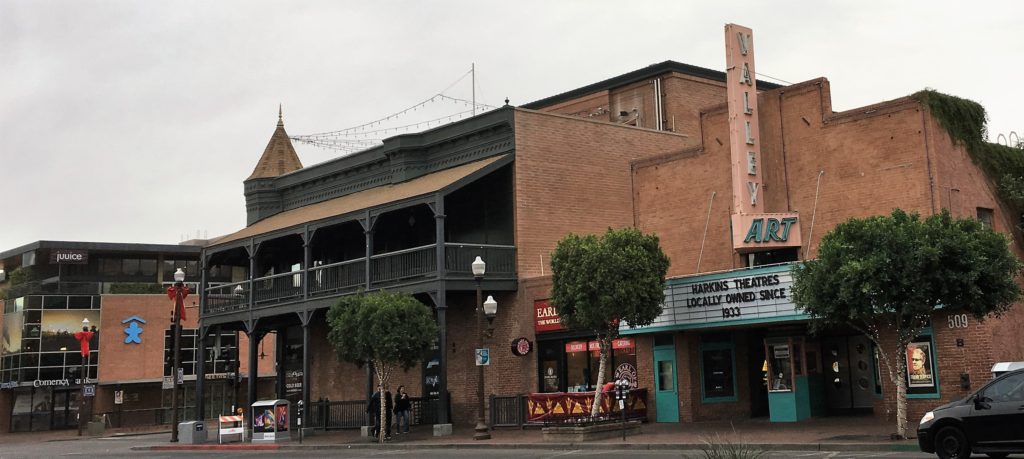 Explore the eclectic mix of independent shops along Mill Avenue.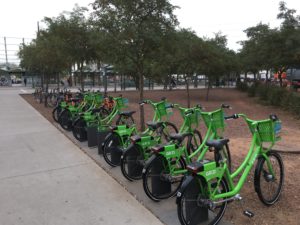 There are city bikes for rent, and some boutique hotels (such as The Moxy) offer complimentary bikes for guests. Tempe Town Lake is built with wide bike lanes and the entire downtown Tempe is easily explored via bike.
Tempe Town Lake runs parallel to Downtown Tempe providing beautiful lake views and activities including Stand Up Paddleboarding (SUP), kayak rentals, and various seasonal water sports.  There are plenty of spots on the grass along the lake for picnics and playground areas for kids.   Check the events calendar for upcoming festivals and concerts.
Take in a show from a local theatre company at the Tempe Center for the Arts, or simply enjoy the Architecture as you walk along Tempe Town Lake.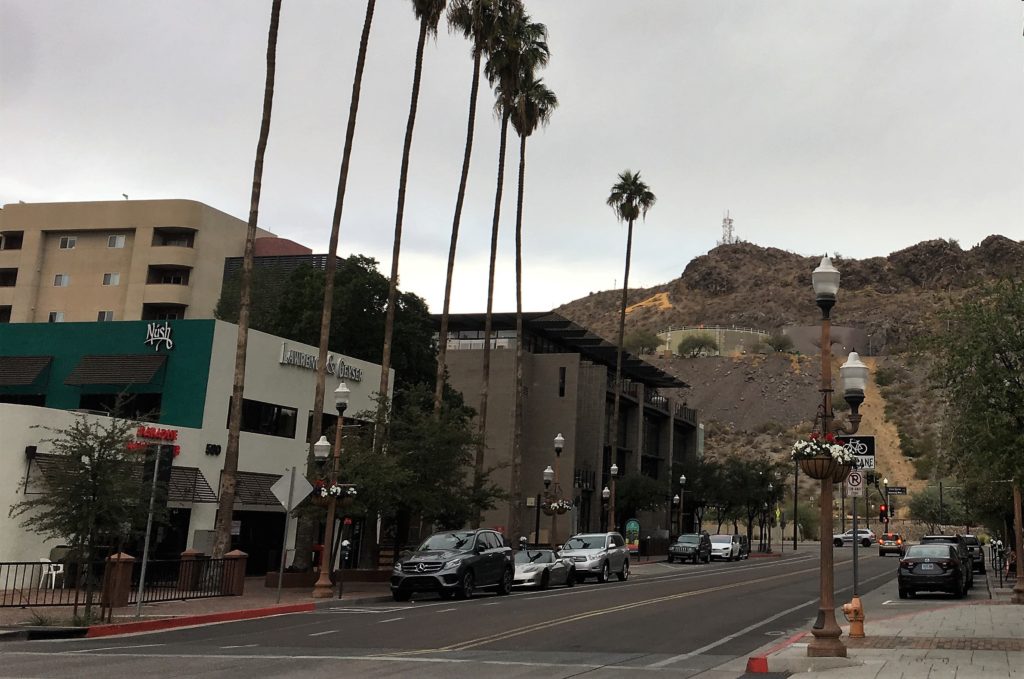 Climb "A" mountain for a great view of Mill Avenue and Downtown Tempe.

Walk around ASU Campus on a self-guided tour.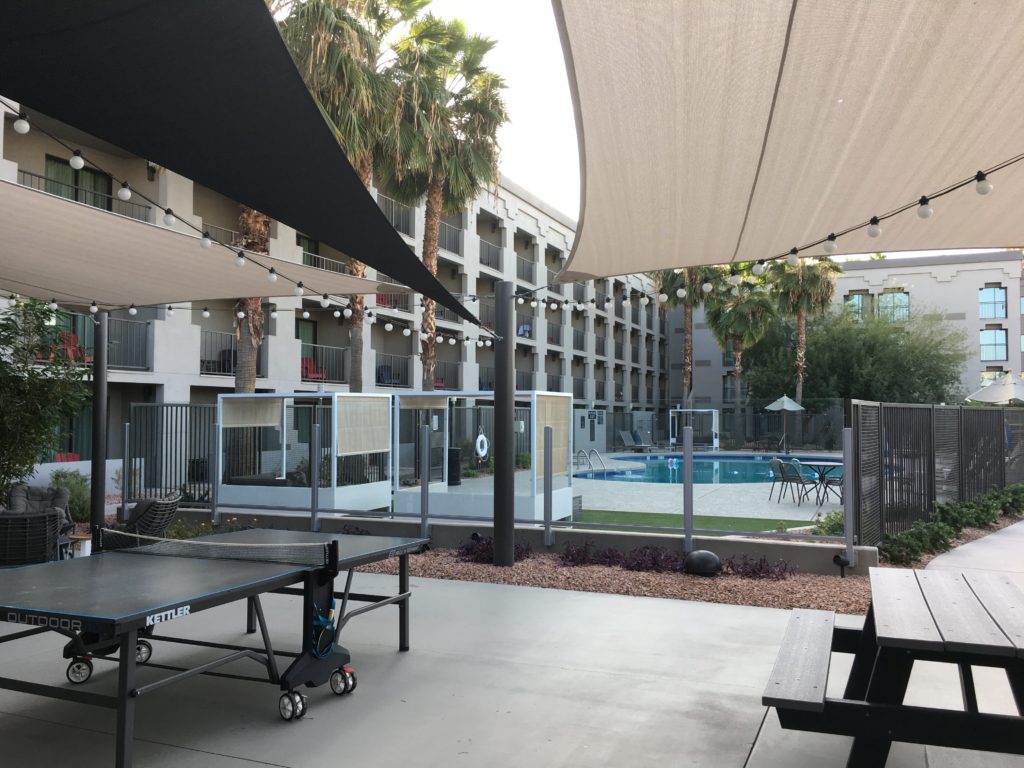 The desert heat is no joke in summer and the most popular place to cool off is poolside. Summer unofficially kicked off in March for Spring Break and lasts through Thanksgiving!
Visit the architectural conundrum of ASU Gammage Theatre.  The last design by Frank Lloyd Wright is constructed to be acoustically perfect, resembling a Birthday cake from the street and a more comical shape from above. The next time you fly over Tempe, see if you can spot the toilet bowl shape.
ASU Art Museum showcases seasonally changing contemporary, modern art, Latin art, and an entire section for ASU Art Museum Ceramics Research Center. Learn about the techniques involved in ceramics alongside the impressive collection.
Best Shopping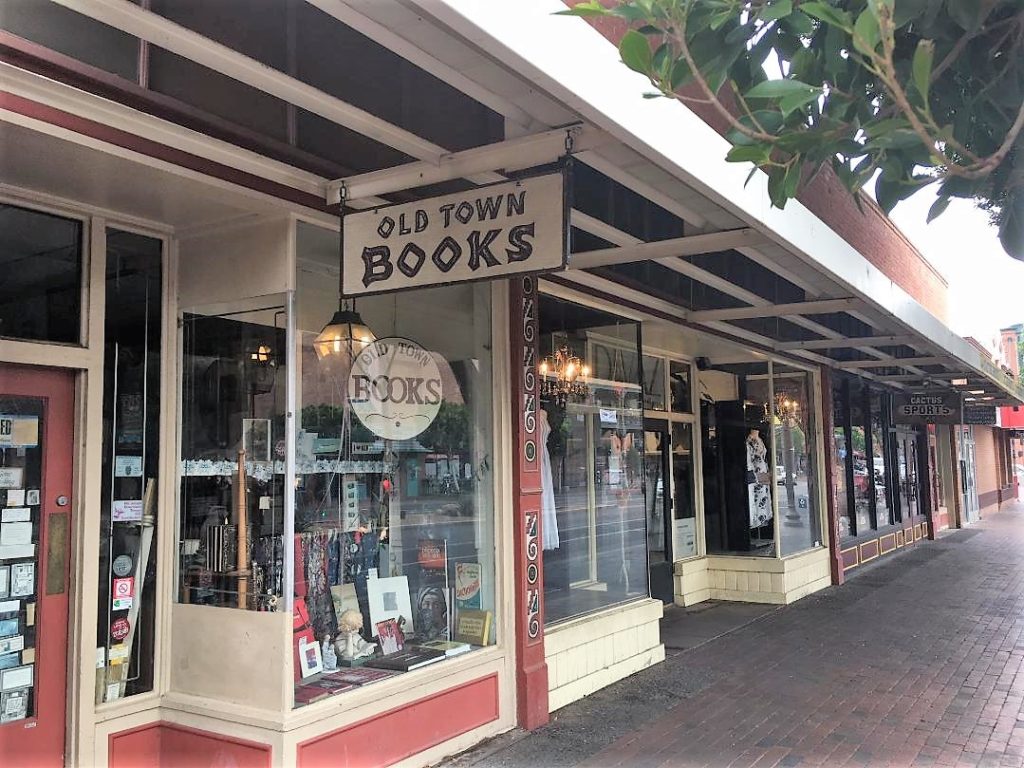 Book lovers can get lost strolling the through Old Town Books on Mill Avenue. More than a used bookstore, Old Town Books specializes in first editions, out of print, and hard to find books.  Located in the historic Tempe Hardware Building, known as Odd Fellows Hall when it was built in 1898, this three-story brick building is the perfect home for Old Town Books.
Pick up some ASU Swag at the various ASU stores.  Everyone needs a Sun Devils tee shirt!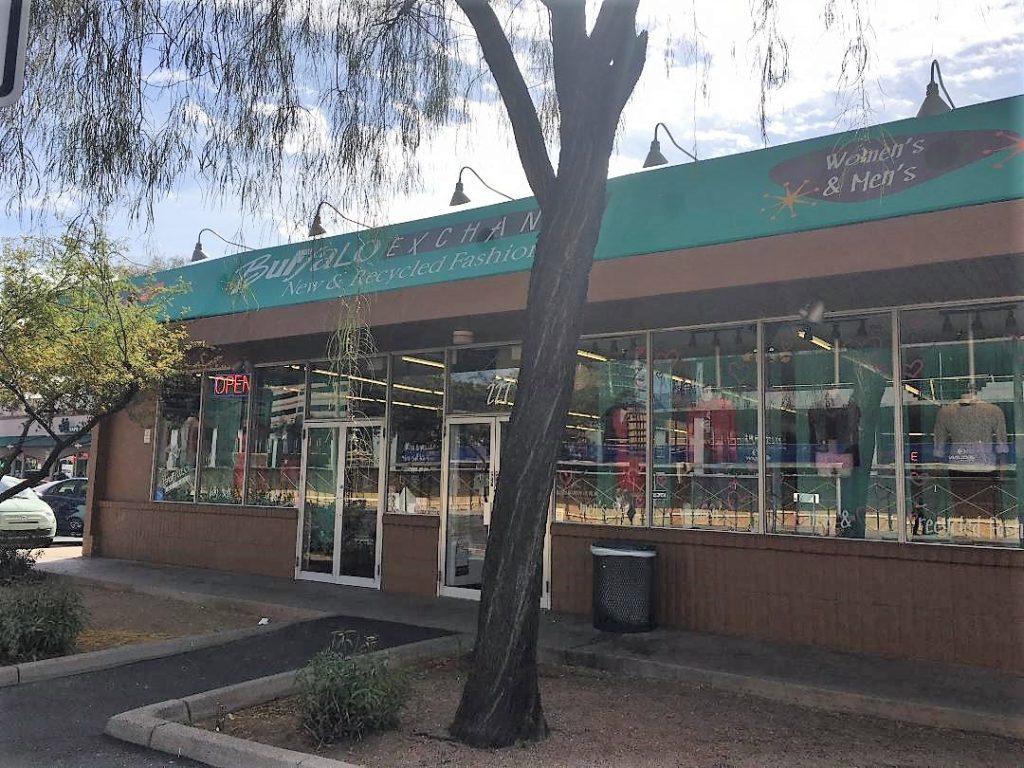 Buffalo Exchange Consignment shop is full of unique used clothes.  Designer duds, vintage pieces, and an ever-changing array of quirky clothing line the store walls at budget-friendly prices. Bring your gently loved fashions in to sell or trade.
Best Dining
There is no better place to start the day than Snooze.  This Colorado chain offers delicious Southwest inspired breakfast options with friendly staff one block from campus. Try the breakfast Tacos!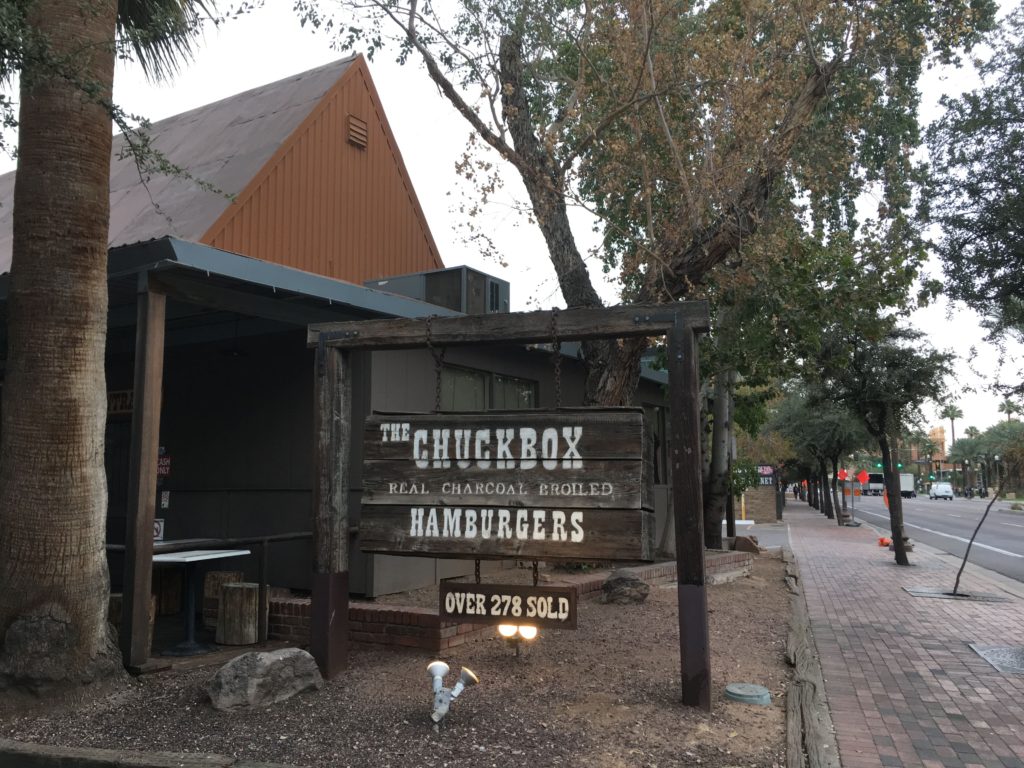 Chuckbox burgers are the thing of legends.  This campus favorite serves up nostalgia and charm in a rustic Wild West atmosphere. Old fashion mesquite grilled hamburgers and chicken burgers are the menu staple.  Bring cash, the Chuckbox does not accept credit cards.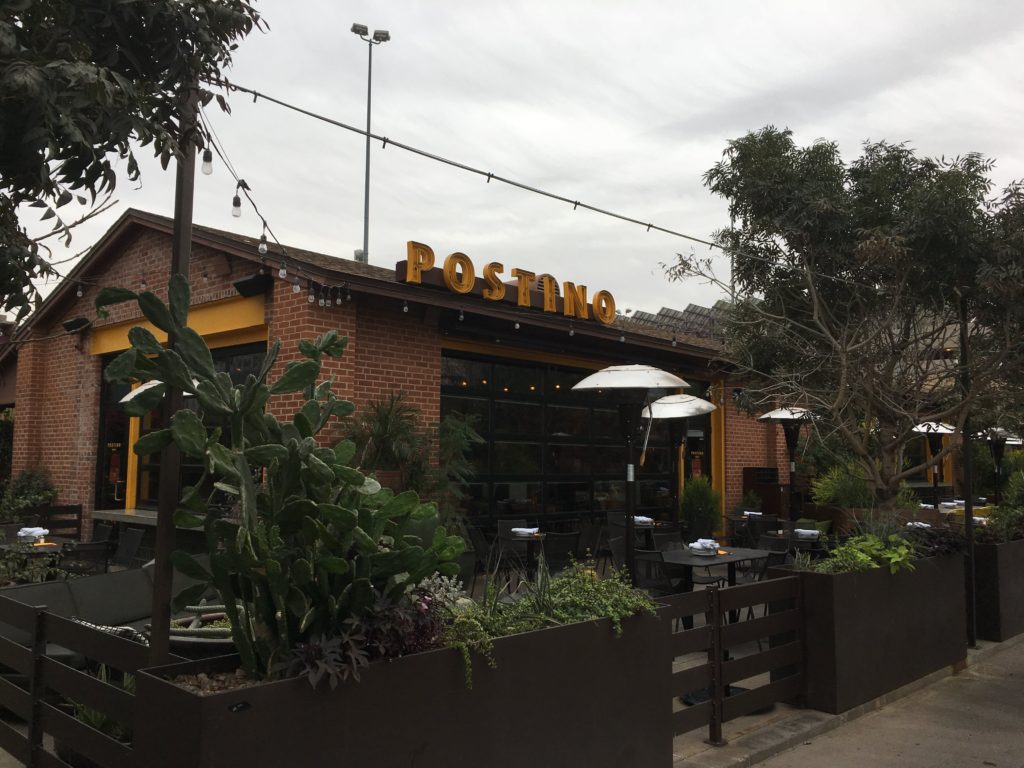 Postino Annex wine bar is the smaller version of the Postino Wine Café in the Arcadia neighborhood of Phoenix.  The original location is a converted post office, inspiring the name and adding an Italian flair to the food and wine. The menu is packed with traditional and creative toppings for the wide selection of Bruschetta, along with olives, meat and cheese platters, and Panini.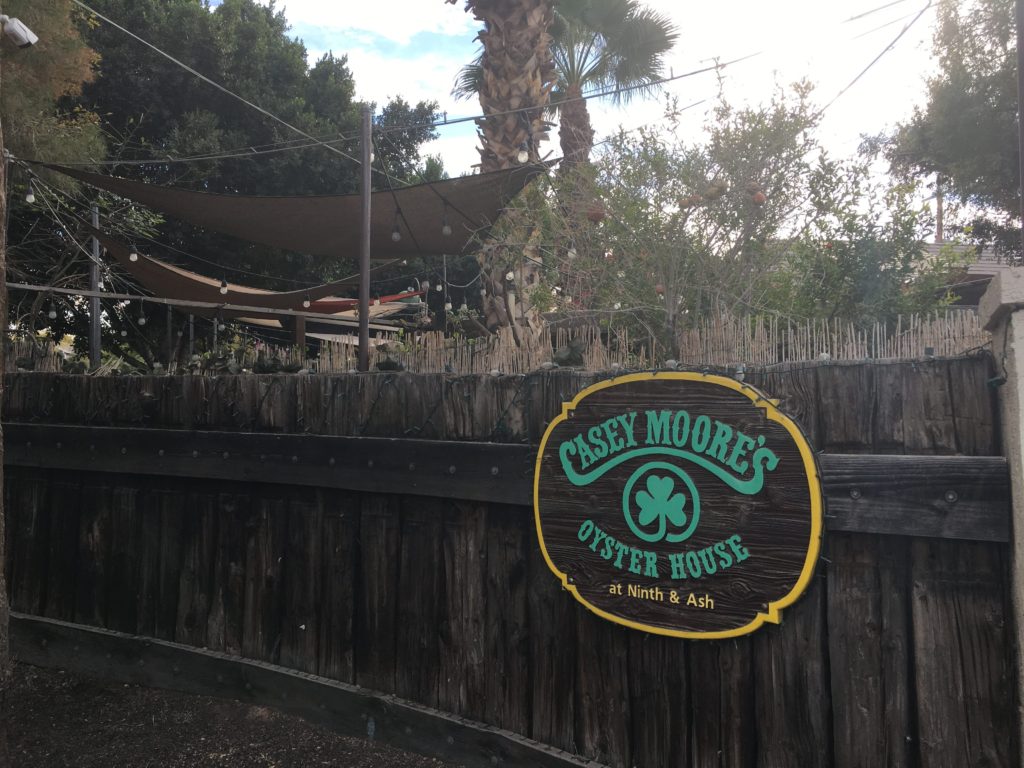 Casey Moore's Oyster House is more than meets the eye.  The converted historic residence from 1910 leads a dual life as top-rated restaurant and an Irish bar.  Within this Western Colonial style brick house guests enjoy great seafood, the famous French onion soup, salad, burgers and more making this a perfect dining option for business lunch or romantic dinner.  Starting at happy hour, the bar and outside patio are packed and every night is a party.  Fun Fact:  I celebrated my 21st Birthday at Casey Moore's and it is my favorite bar for Halloween!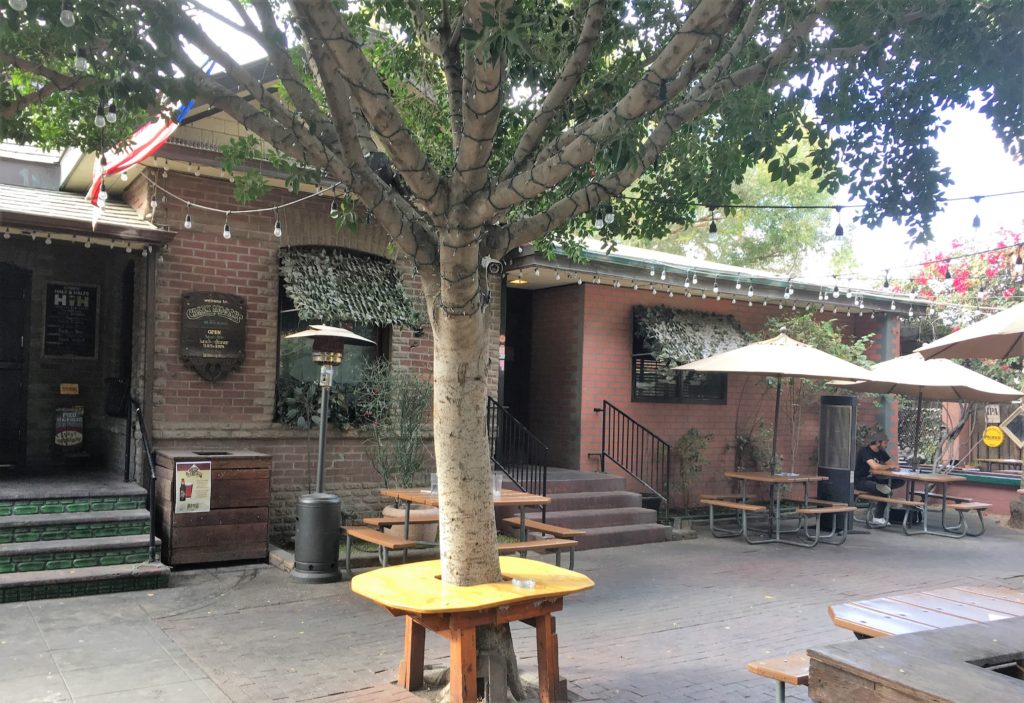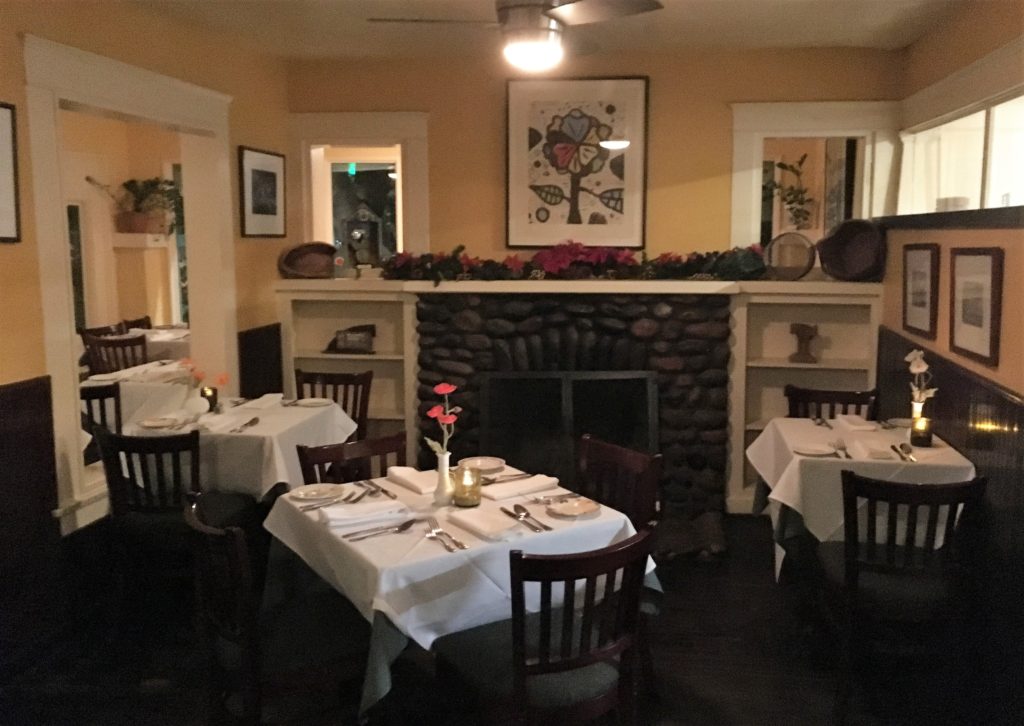 House of Tricks is my all time favorite restaurant in Tempe, and one of my top restaurant picks worldwide! The decor is mixed pattern vintage that is hip and darling all rolled up.  There is cozy indoor seating or outdoor patio dining in the lush garden. If you are lucky, you may spot one of the garden cats. There are a couple outside fire pits and plenty of heaters for the cool desert nights in winter months. The impressive wine list is almost overshadowed by the menu of exotic meals including perfectly prepared rabbit, duck, bison, and fresh fish frequently on the menu. Call ahead for reservations.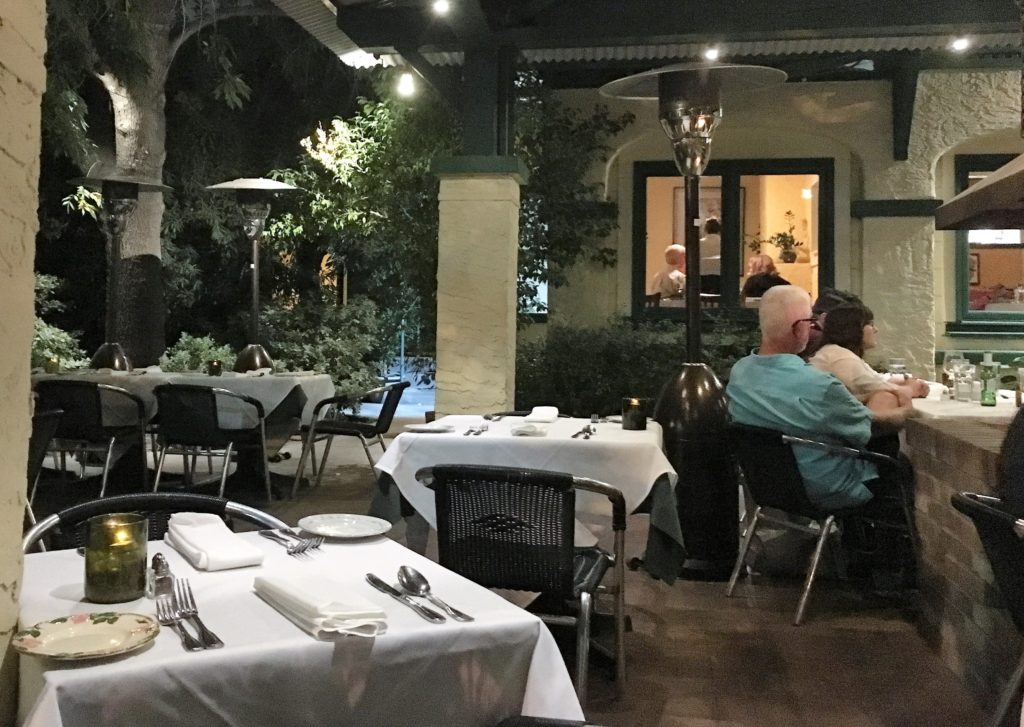 Getting Around Town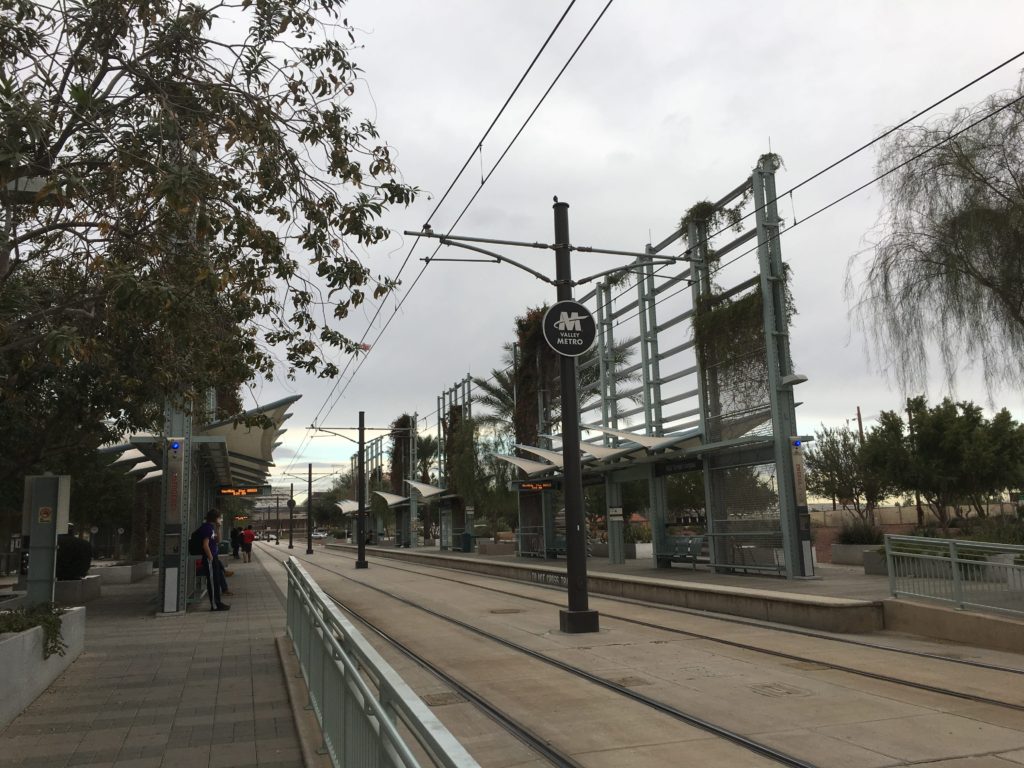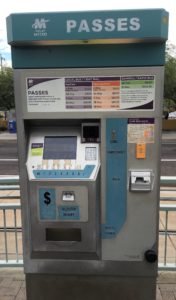 The Phoenix metro light rail runs through the heart of Tempe.  Clean, well lit at night, and efficient. Wide aisles and ample bike rakes make the light rail a popular way to get around Tempe. The light rail runs the entire length of Tempe, through ASU campus and connects to Downtown Phoenix.  Passes can be purchased at automated kiosks near every stop.
Returning alumni and first-time visitors will enjoy spending a few days exploring the historic and charming college town of Tempe, Arizona.