ASU's Gammage Theatre hosts Broadway Across America productions, Awards ceremonies, Dance Troupes, and Musicians.
Gammage has a seating capacity of over 3,000 spread over lower level Orchestra and two balconies, referred to as Grand Tier (lower balcony) and Balcony (bring binoculars, it is nosebleed).
Seating is Continental style, with no center aisle. Lower seat numbers are closer to center, and the higher the number the more people will climb over you to get to their seats. There are very few seats that can clearly see the stage and hear the show thanks to poor acoustics.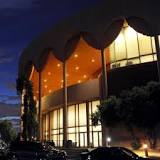 Designed by Frank Lloyd Wright, the exterior resembles a fancy decorated cake from the side, and toilet bowl from overhead. Next time you fly into Phoenix Sky Harbor (PHX) airport, look for the toilet bowl shape near the Giant A near ASU campus.
Gammage has twice the capacity of the Orpheum (with a mere 1,364 seats), Phoenix Symphony Hall has over 2,300 seats. I cannot find exact numbers, but based on the lines & wait time, Gammage is woefully short on restrooms for Men and Women. The center seats are doomed to long lines at intermission and climbing over everyone rushing back to their seats for any 2nd Act performance.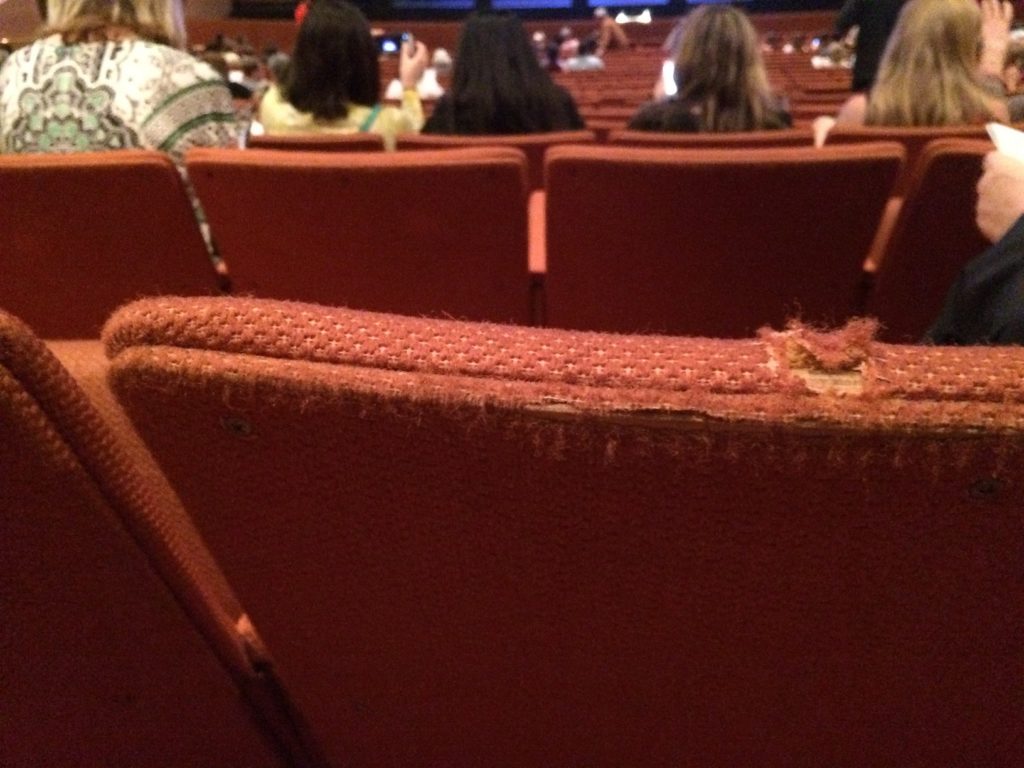 The seats themselves are dirty and uncomfortable. It smells like too many people did not make it to the bathroom in time.
Gammage hosts many productions for multiple shows.  The large productions run for multiple weeks.  Phantom of the Opera will run May 27 until June 7, 2015 followed by Wicked at a staggering 7 week run August 26 until October 4, 2015.  Gammage wisely publishes performance duration, so that patrons can plan beverage consumption & potty breaks.  This is especially important for the 2 hour 45 min performance of Wicked!  The 15 minute intermission and shortage of bathroom stalls are a recipe for disaster.
Basically, Gammage is a smelly, horrible venue with overpriced seats. There are only 2 shows published for the next 12 months performing at Gammage that I am even tempted to attend. After the performance we attended last week, I need at least 6 months before the next performance to forget how bad the venue is.
October 2015 Update: After a six month hiatus, we attended another performance at Gammage.
Apparently, someone at Gammage is aware of the serious lack of Women's restrooms. There is a fundraising project listed in the program that states "With your support, construction can begin in Summer of 2016".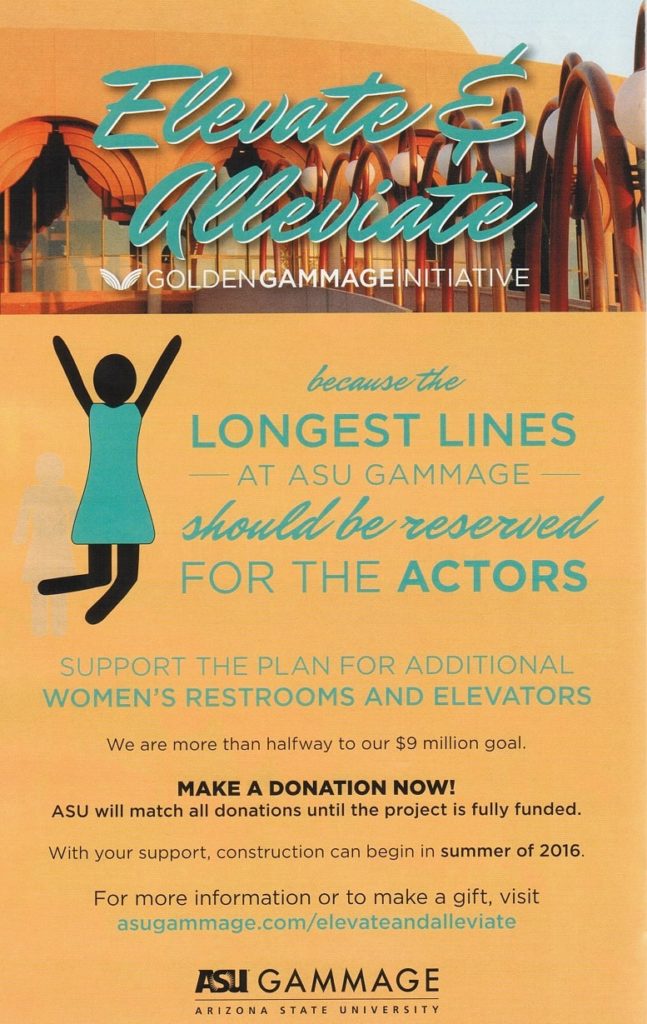 There is no mention of replacing the worn, tattered, smelly seats. This proposed project is at least 10 years late, and does not state to address any of the other major issues at the venue. It is not yet funded, and they are still looking for donations.
The venue receives a portion of every ticket sale. Why did they not save money over the last couple decades and already have this remodel complete? Management's poor financial planning and decision making does not instill a desire to donate. Even with an overwhelming desire to donate, I did not see a donation box/area to donate at the performance, so the fundraising staff is just as incompetent at the management team.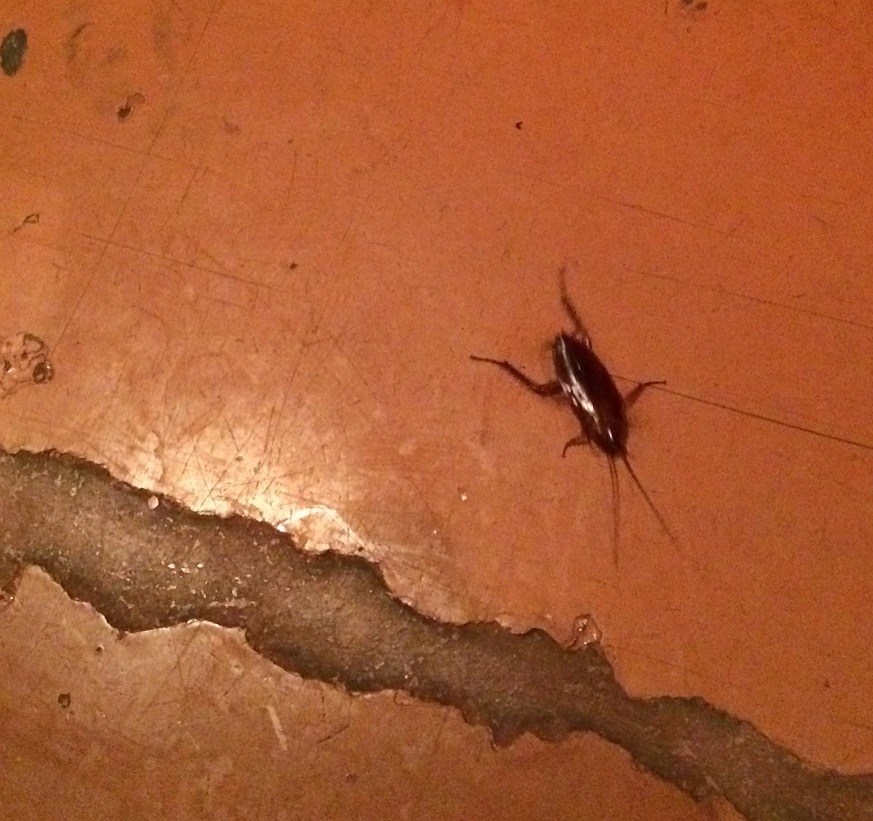 During intermission, this huge cockroach was freely roaming around our aisle. It was only due to an extraordinary performance that compelled us to risk more creepy crawlies for Act 2, otherwise, this cockroach would have ended our evening at Gammage!
This venue needs to close immediately, and begin demolition or, at the very least, a complete gut & overhaul remodel project!