Puerto Rico has some pretty epic annual festivals like San Sebastian in Old San Juan every January, and there are plenty of other activities year round including the unofficial pork festival every weekend at Guavate!
Every Saturday and Sunday the main road through Guavate transforms from sleepy little town to party central. Guavate is the home of Lechonera, these are food stalls and restaurants that feature roasted pork, so much so this area of Puerto Rico is known as the Pork Highway. Located in the mountains of Puerto Rico, the best way to visit the pork highway is from the town of Caguas, then head East on highway 184.
There are miles of Lechonera to choose from on either side of the road. You may be tempted to stop at the first crowded restaurant along the way, but the best music and fun can be found deep in the mountains. Approximately 6 kilometers (under 4 miles) is the largest cluster of Lechoneras, live music, drink stands, and shopping stalls.
Dining
Roast pork is served by the pound in most places. Half pound of shredded pork and sides with typically serve two people. Chicken and non-pork meat may be available depending on the day and location. Vegetarian options will be limited to rum drinks and desert, and non-pork eaters may want to eat before going or BYOS (Bring Your Own Snack).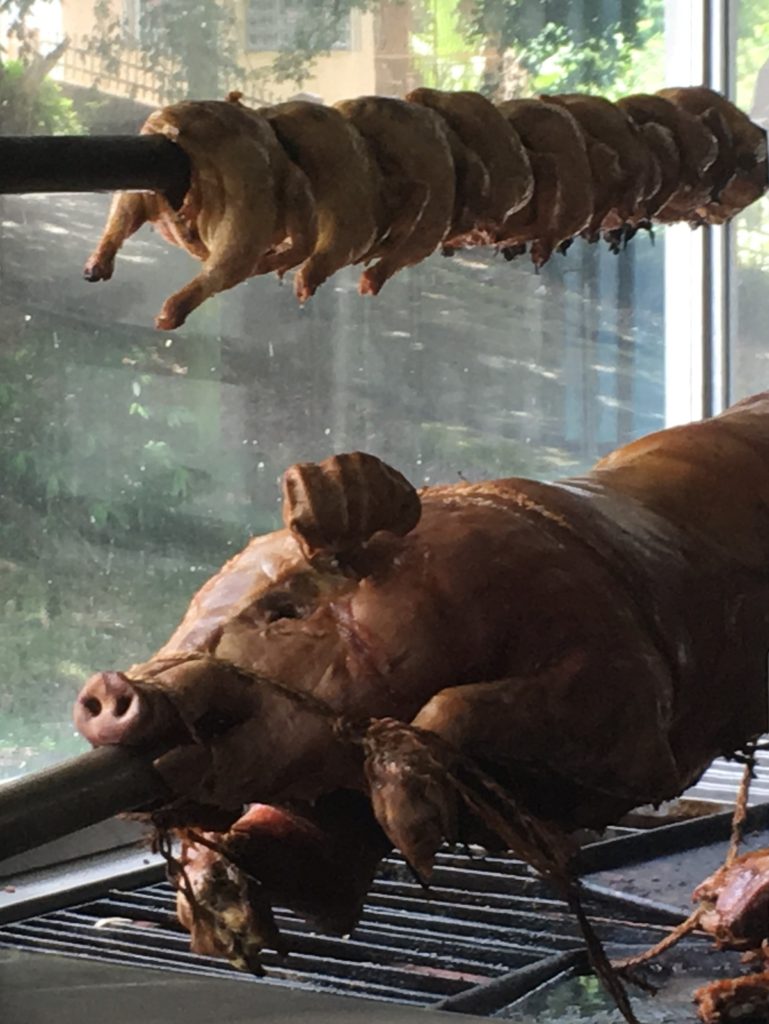 Hardcore foodies will want to arrive early and eat a light lunch, then enjoy a second lunch and early dinner, in order to try all of the side dishes and different pork options. You can specify if you want shredded pork, ribs, crunchy skin, or a little bit of everything. Side dished tend to be various rice dishes with or without pigeon peas, fried and mashed plantains, and yucca. It is very rare to find green vegetables or salad at a Lechonera. Beer and liquor are served at most stalls, and there are additional separate kiosks just for Pina Coladas.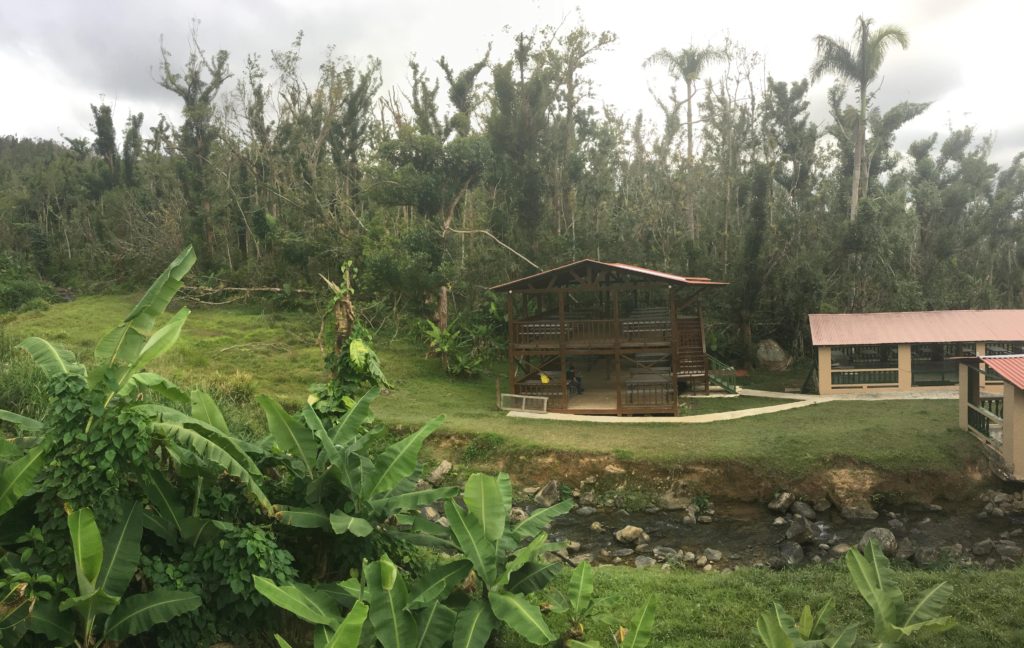 Seating is family style on large benches in covered, open air pavilions. Many of the restaurants have live music all afternoon. It is common to see birthday parties and celebrations all around, people are dancing and singing along to the music. The fun, festive environment is popular with families, as it never gets too wild or out of control.
Shopping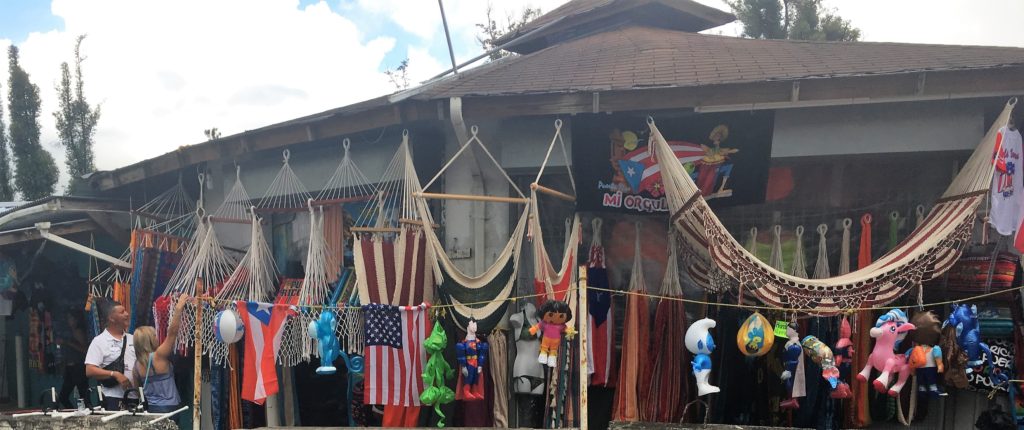 Tents and kiosks line the side streets with a variety of hammocks, clothes, accessories, souvenirs, and gifts for sale. Be sure to ask for Hecho in Puerto Rico for products made in Puerto Rico.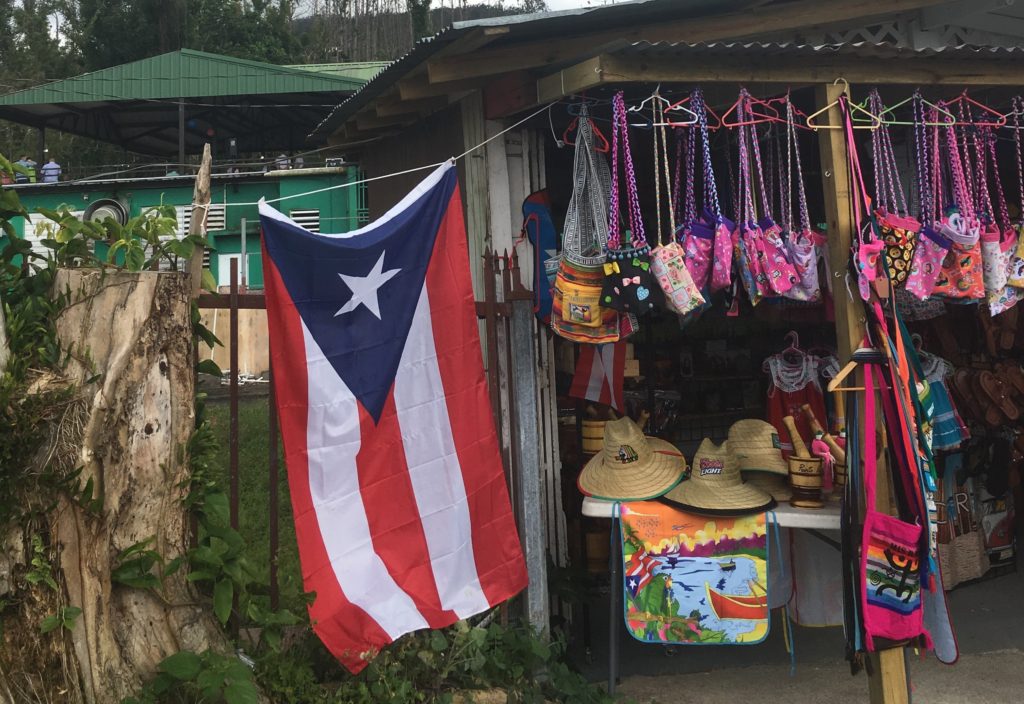 These adorable crochet bags are made locally and sold in the family owned/operated stall. These shopping stalls are one of the best places to buy gifts and souvenirs on the island! Six months after Hurricane Maria, many of these residents still do not have electricity, so every purchase is directly helping the families that will make a huge positive impact. Keep that in mind if you are tempted to haggle on prices, and feel good about your purchases.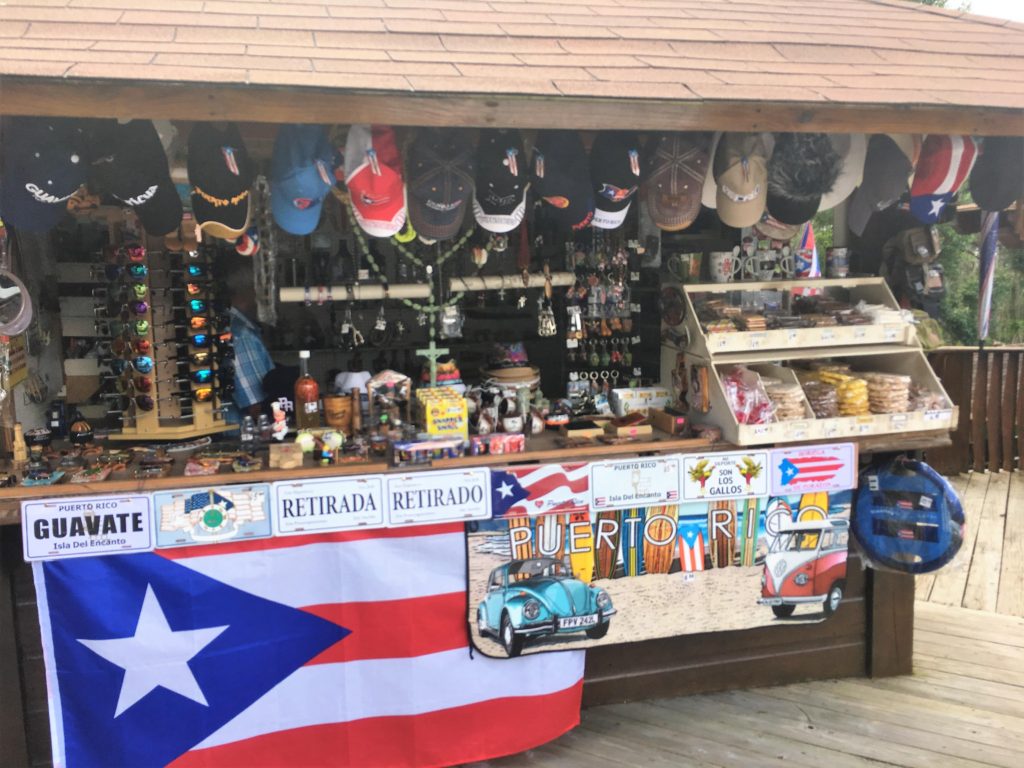 When to Go
Every Saturday and Sunday starting around early afternoon, crowds start to gather. Food is served all afternoon until evening, with the largest crowds arriving around 3PM. Build up an appetite at nearby Charco Azul for a morning swim then enjoy lunch along the Pork Highway for a delicious, fun-filled day in the lush mountains of Puerto Rico.
There are fewer people during the summer months when Puerto Rico is considered off-peak, but do not let that stop you from enjoying great food and fun year round!
Getting There and Parking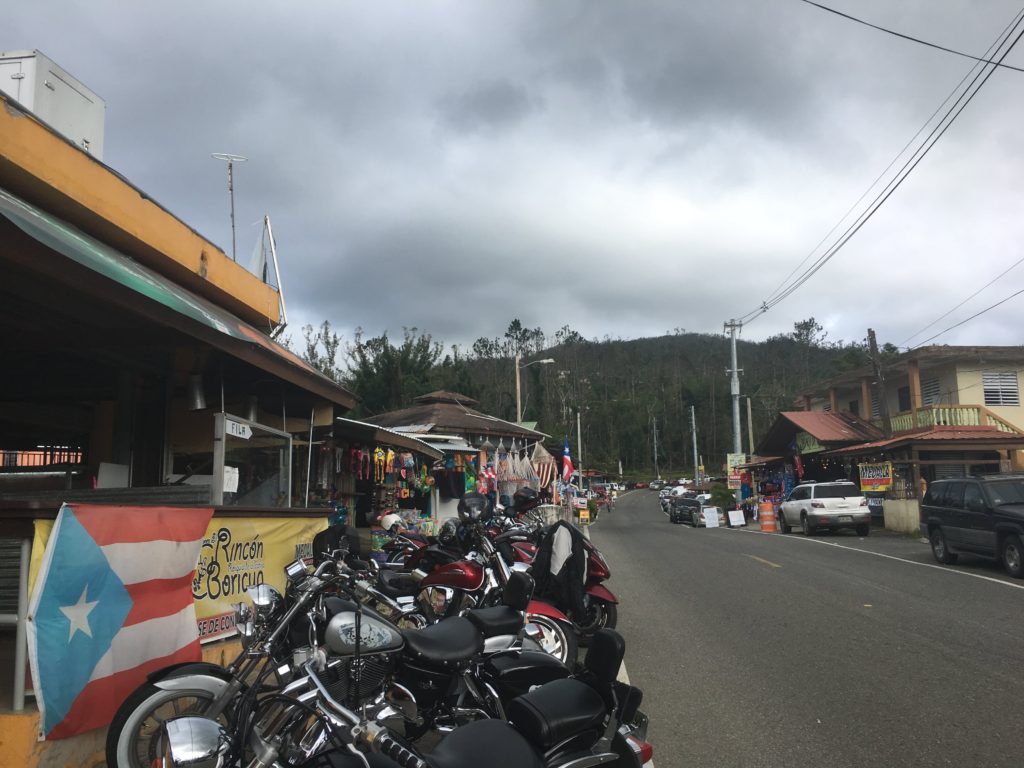 Near Caguas, head East on highway 184 along the windy mountain roads there are Lechonera restaurants along the road for miles. Ample motorcycle parking lines the street. There are free parking spots, that fill up quickly, and paid lots that are usually $5 per car. Arrive around Noon for the best parking options.
Other Transportation Options
There are party buses (search for Chinchorreo party bus tours near you) for hire to Guavate and other food/drinking destinations around the island. I have not tried any of these buses, I have only seen them dropping off busloads of people.