Happy Tricentennial Birthday New Orleans!
My first visit to New Orleans was Mardi Gras (1999) and I have returned a few more times for Thanksgiving and festivals. Every visit is a great time filled with fun, food, history, and entertainment.
2018 marks the tricentennial birthday for New Orleans and I could not pass up the opportunity to celebrate the big 3-0-0!
First-time visitors typically stick to the top 5 activities, which are a very good place to start, and revisit anytime in New Orleans.Swamp Tour
Take a guided tour through the swamp in the (semi) comfort of a simple metal boat. A great nature experience, unique perspective on the area, and there are alligators!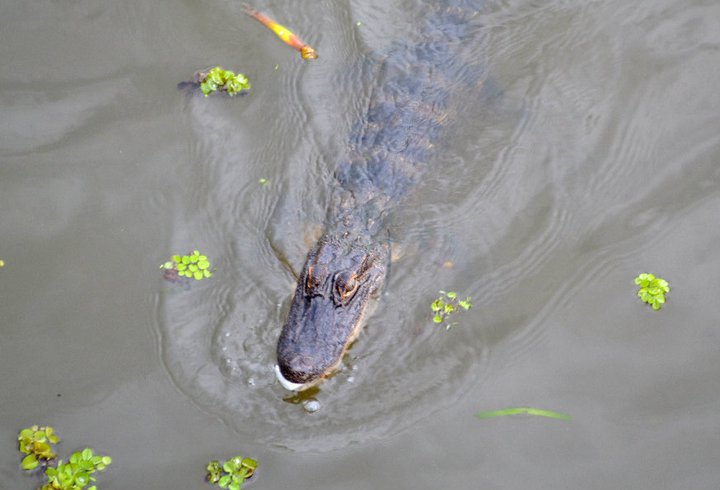 Cemetery Tour
While some cemeteries can be seen during the swamp tour, there is nothing quite like walking around the above-ground crypts.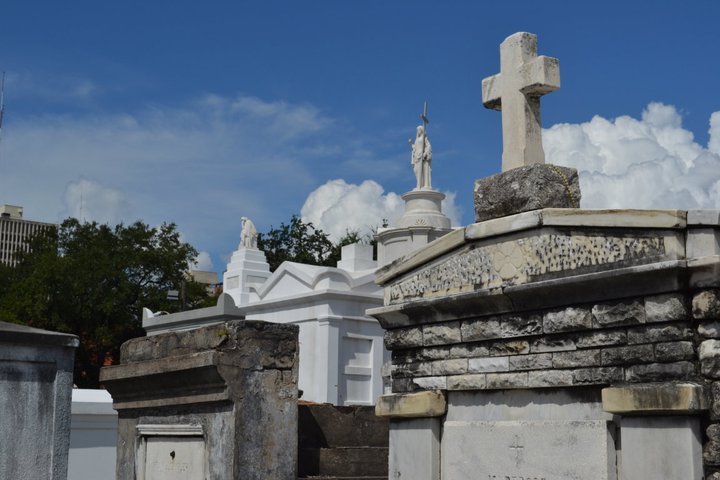 The water levels are so high, even a shallow grave would results in floating caskets, so cemeteries are constructed above ground in elaborate stone structures.
New Orleans Aquarium
Located on the Mississippi River, the Audubon Aquarium of the Americas featured some of my favorite sea creatures! An impressive variety of fish, sea otters, stingrays, jellyfish, sea turtles, and more. The aquarium boasts tons of great activities and fun for the entire family.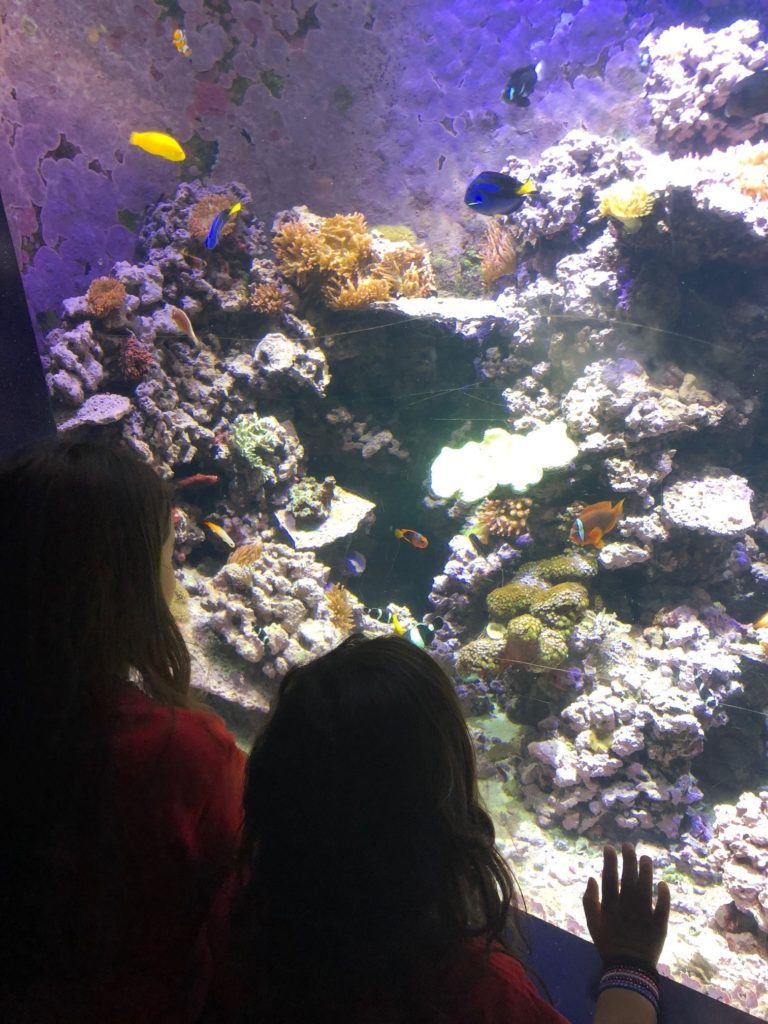 Known for animal rescue and rehabilitation efforts, the Audubon Aquarium is a leader in research and conservation of animals. The Great Maya Reef exhibit is a clear tunnel where guests can view a range of sea creatures swimming above and around. Reservations are even available to scuba or snorkel in the tank!
Cajun Food
Gumbo, jambalaya, po boys, crab cakes, and dirty rice to name a few of the Cajun cuisine delights found in New Orleans. Do not take my word for how mouthwatering delicious these dishes are, go get some for yourself!
Bourbon Street (French Quarter)
I could devote an entire book on Bourbon street with all of the parades, festivals, and live music to enjoy. Parades occur at any moment, there is always a festival or clebration, and the entire French Quarter is filled with music.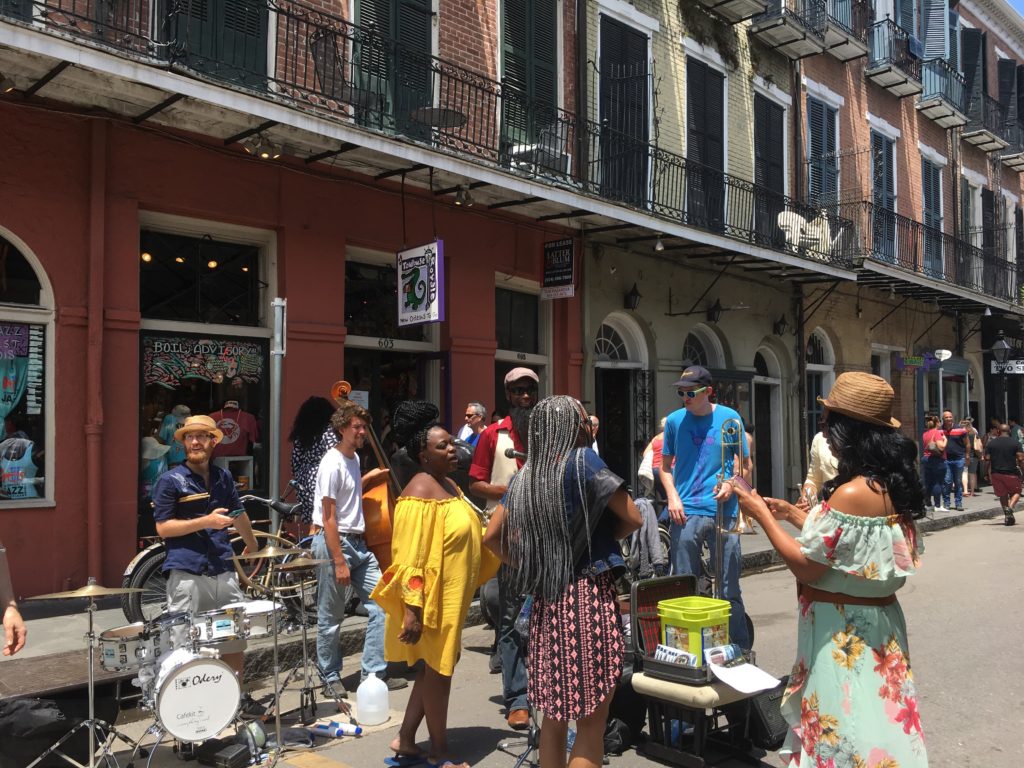 My favorite activity in the French Quarter is trying to locate the prettiest building. Every turn reveals another darling street lamp, elaborate iron balcony, tiled street signs, exposed red brick walls, and Jazz themed décor.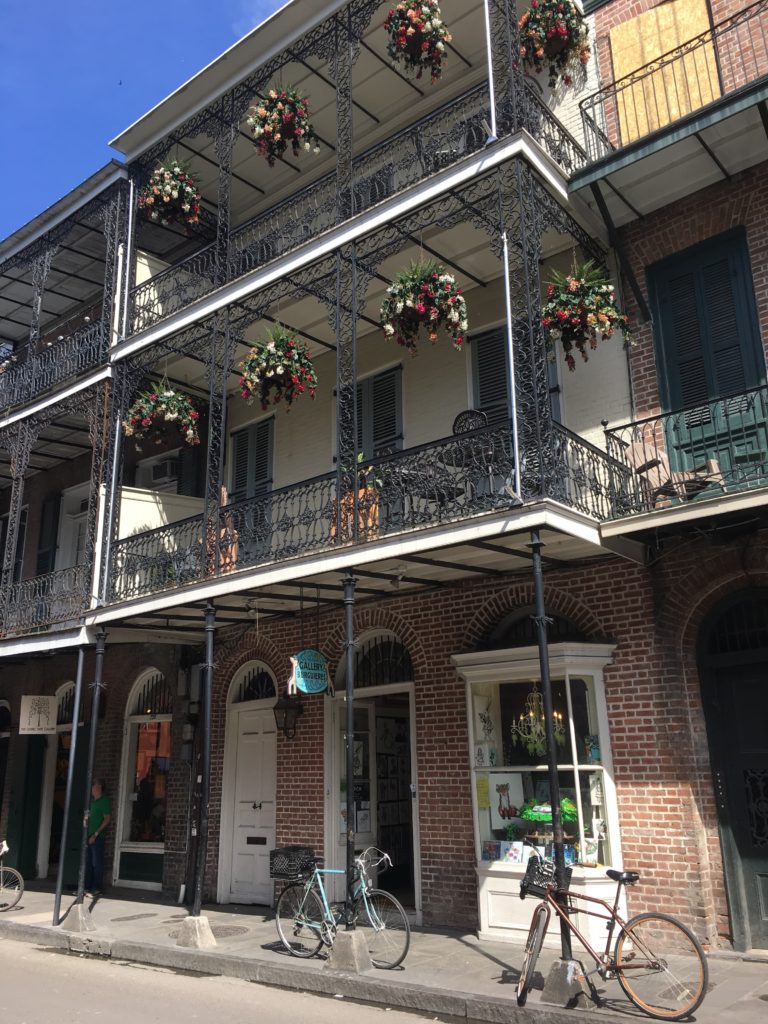 There is always a festival or celebration in New Orleans! Mardi Gras is a week-long celebration of parades, music, and fun. The rest of the year is filled with Jazz Festivals, Bayou Boogaloo, King Cake Festival, Crawfish Mambo, and many, many more events. I have never visited New Orleans when there wasn't some event going on!
In honor of New Orleans historic 300th birthday, this visit was devoted to getting off the beaten path and discovering some hidden gems around town.
Art
Take in a one of a kind Art Exhibition at M.S. Rau Antiques on Royal Street. Founded in 1912, this art & antiques store boats 25,000 square feet of incredible treasures. Up the stairs on the left is The Royal Gallery themed exhibit. Several times a year, the art house creates a unique collection for art lovers to view a curated collection. The collection is open to the public and free of charge. Each piece is available for sale and stays in the collection until the end of the exhibit.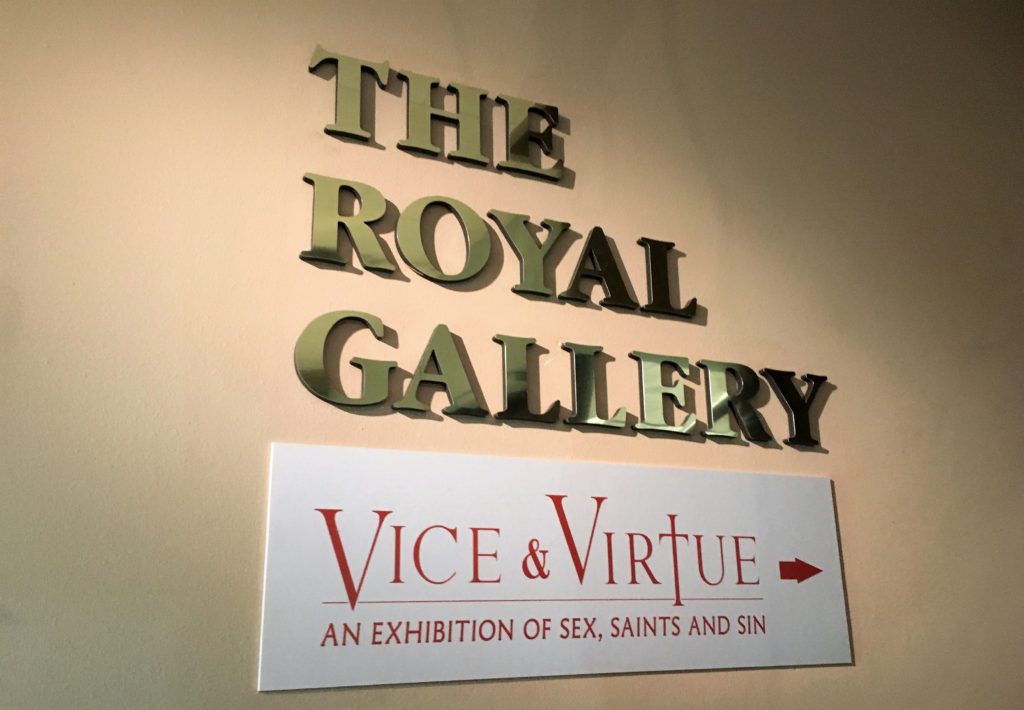 This is New Orleans after all, so the current collection is Vice and Virtue: An Exhibition of Sex, Saints, and Sin. Each room is masterfully positioned providing a history lesson as part of the entertainment. The staff was friendly and knowledgeable guiding me through some very impressive works of art.
Voodoo
Voodoo tours and history should be on every first-timers itinerary in New Orleans. Start with the New Orleans Historic Voodoo Museum in the French quarter, learn the history behind the Voodoo culture and Voodoo Queen Marie Laveau. Then most people end their Voodoo journey with a visit her reported burial site during the cemetery tour.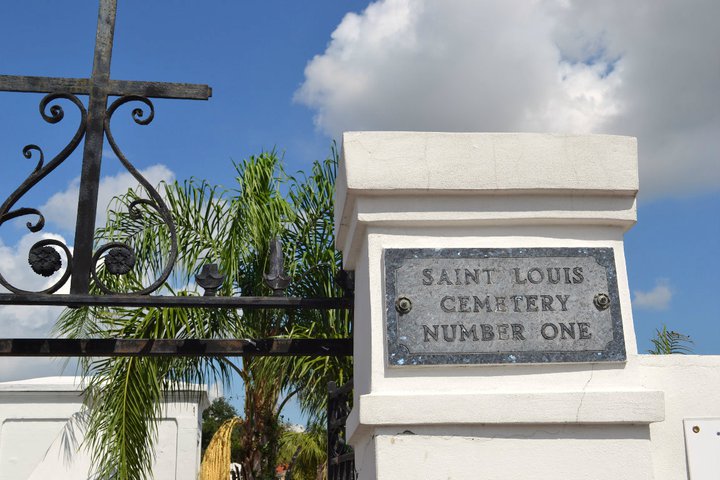 For a unique experience, finish your Voodoo quest with a themed massage. After all that walking and swamp tours, there is nothing better than a spa day.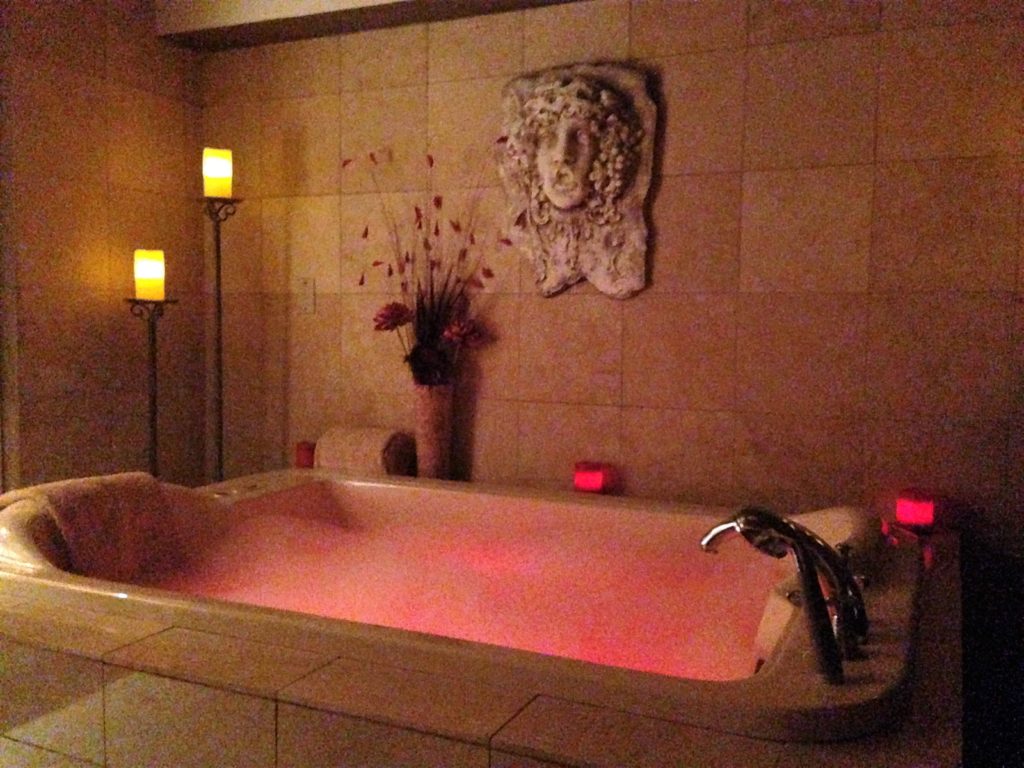 My Dear friend Erin from Enlightened Spa Review shares her entire experience and review of the Voodoo theme massage treatment.
Wrestlemania
While I do love live performance, I left this one up to my friends. They had a fantastic day enjoying the pre-show entertainment and a full afternoon of wrestling. Wrestlemania is a must experience event for WWE fans!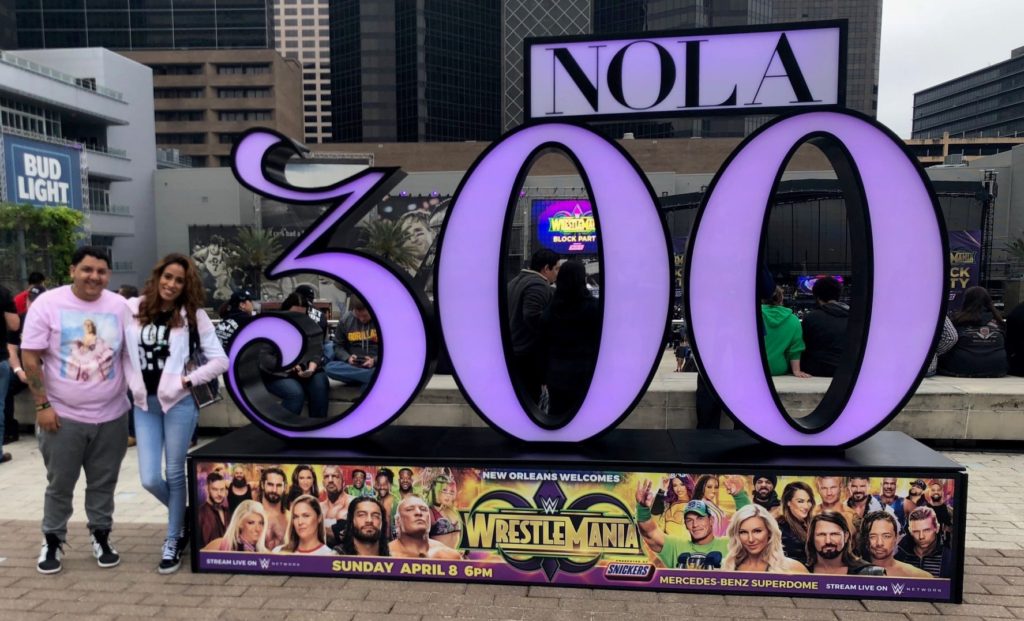 Coffee
Coffee is serious business in New Orleans. And while most visitors stop by Café du Monde for beignets (Louisiana style doughnuts) and coffee, my friends had something special in mind for me this visit.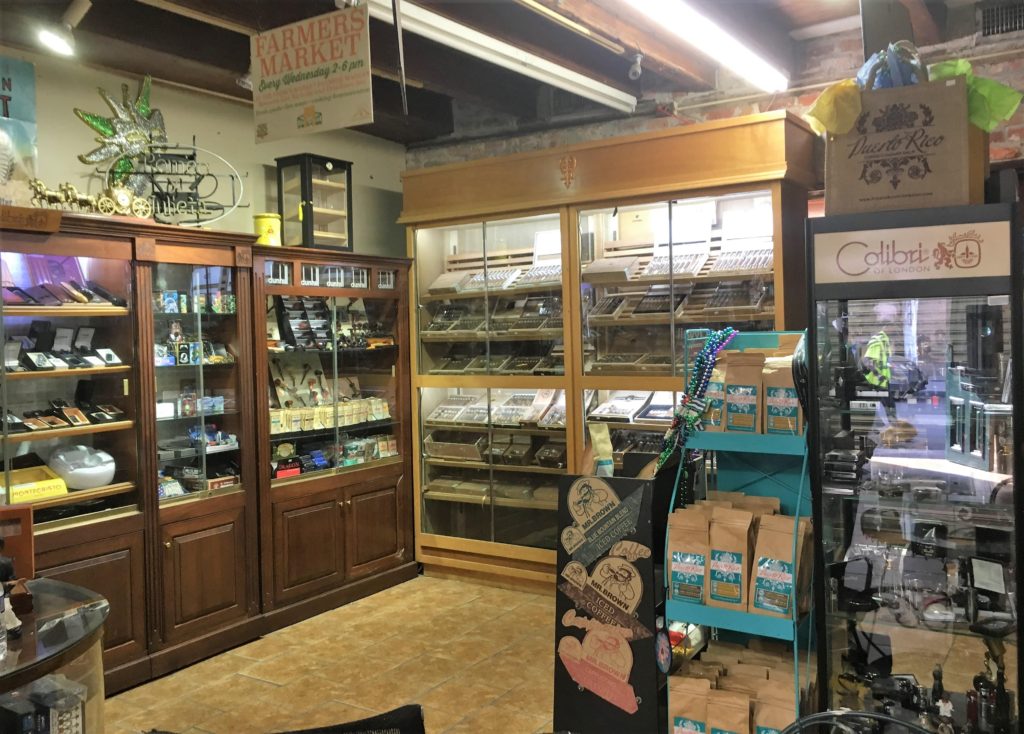 We veered off the beaten path once again over to St Ann street to a tiny little shop, filled with locals, away from the crowds. Inside Nawlin's Cigar & Coffee shop I was greeted by a refreshing cup of cold brew coffee from my beloved Puerto Rico!
I know that I only scratched the surface of the road less traveled activities in New Orleans. What hidden gem should I add to my next visit?