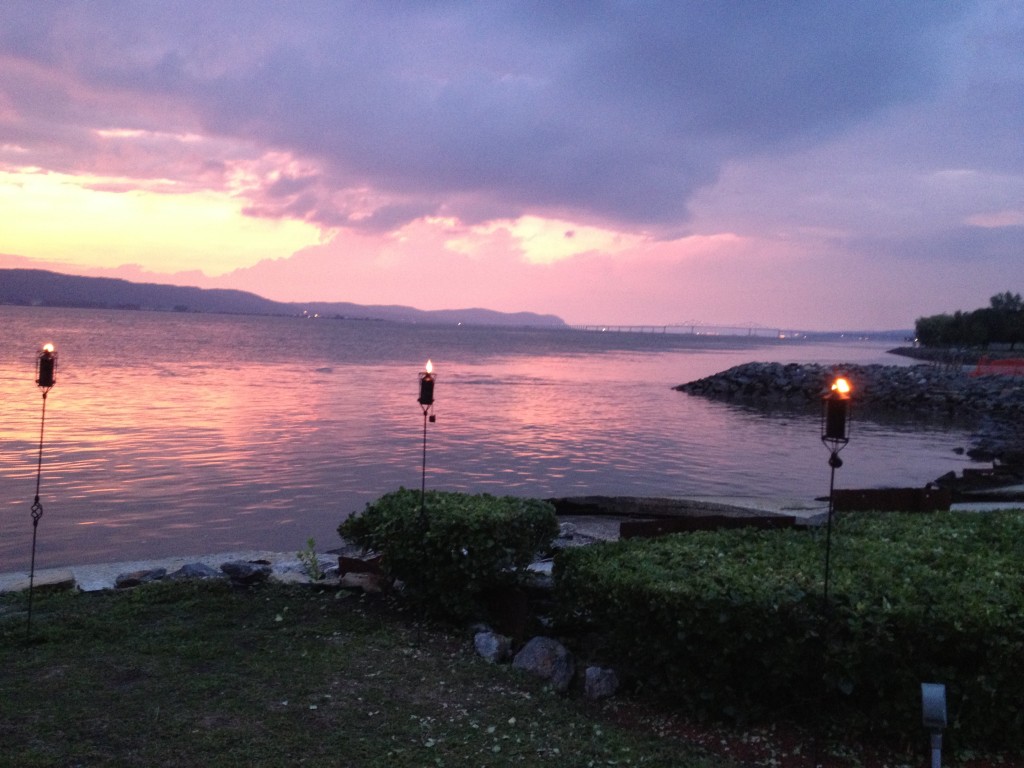 When visiting any of the cool spots in New York state, like Lyndhurst Castle, there are many great dining options. Half Moon located in Dobbs Ferry is my favorite mid-range ($20-30 plate dinner) restaurant with spectacular views of the Hudson river. Half Moon is much better than nearby Sunset Cove (great view, lousy parking, and last time a couple people in our group did not feel well after eating the "special").
There is plenty of parking right out front, and it is walking distance from the train station.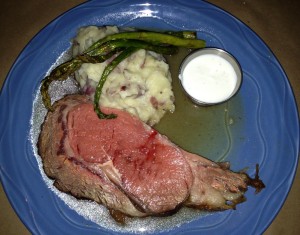 In the low tourist season of autumn, Half Moon is offering daily Blue Plate specials. Fortunately for me, Monday night's special was Prime Rib with mashed potatoes, asparagus and choice of soup or salad all for $19.95!  Delicious, and prepared a perfect medium rare.
They even served dinner on actual blue plates.
The wine list starts at $10 glass or $35 for a bottle. Overall, they have a decent selection of wines from all over the world at pretty reasonable prices.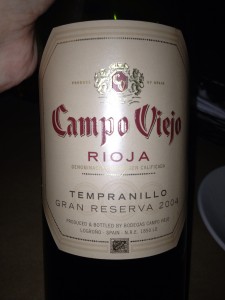 This visit we enjoyed a $52 bottle from Spain, and it perfectly complemented the Prime Rib!
On previous visits, I have enjoyed eating seared tuna, lobster mac & cheese, delicious soups, and various salads. Half Moon serves consistently good food. Service is certainly better during low season, and on crowded nights it can take quite awhile for service.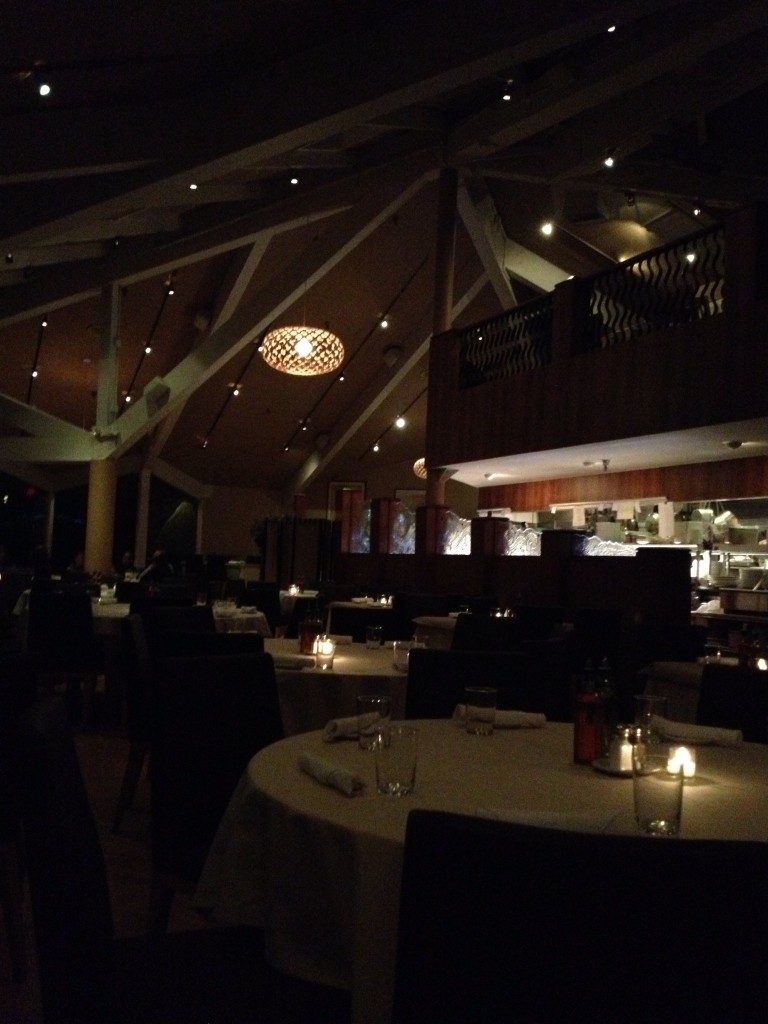 Reservations are recommended, especially during high season in summer. The outside patio is stunning and fills up fast! The patio was too cold for me during my mid-October visit, but we were able to get a table for four with a spectacular view, and without reservations.