Last night I attended the Taste Chandler's Culinary Festival in Downtown Chandler.  Single ticket was $35 and Couples admission was $50.  All tickets included 12 drink tickets, redeemable for 12 drinks! Chandler was smart to offer free bottles of water. You can eat and drink for 5 hours, which was a great value for the price.  We visited both lounges and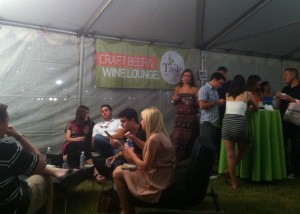 went back to the Vintage 95 Wine Lounge a few times sampling the different wines.  12 tickets went a long way with the generous pours in the lounge!  Chandler did a good job organizing the event, with hand wash stations, plenty of rubbish bins, and music.
This is a great opportunity for restaurants to showcase their food.  Some of them achieved this goal, while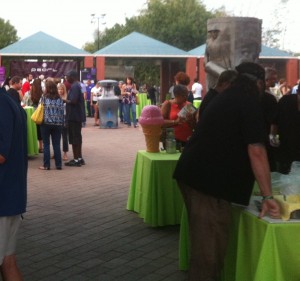 others saved me time and money to ever visit their establishment.  This is a tasting event, about a tenth the size of Taste of Chicago, but a similar concept.  Each vendor brings small plate portion or a small single serving.  This allows you to sample a little bit from everyone.
Places now added to my "skip it" list:
Dos Gringos Mexigrill steak tacos tasted like low-quality dog food.  If I step foot into a Dos Gringos it will be to order a drink, maybe.
Irish Republic offered Jamison meatballs that went straight into the garbage after one bite.  I fear a second bite would have ended my night right then and there.
If you are going to do one thing, then do it well:
Superstars: