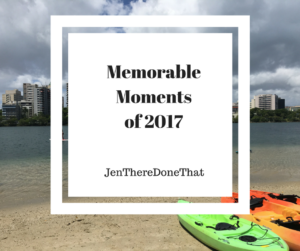 2017 was full of adventure and challenges that made for some memorable moments that I will never forget. Some of my worst travel moments include the usual cancelled flights, luggage that went on a different vacation than me, Instagram-famous spots that are a disappointment IRL, and watching some of the best plans crumbled before my eyes.
2017 was also filled with memorable experiences, new friends, my first kitten, fantastic dinners, luxurious spa treatments, accomplishments, and natural disasters.  Here are the most memorable moments of 2017
That weekend I completed my Advanced Open Water certification
Getting Scuba certified a few years ago was a life long goal.  I never thought that I would end up living on a tropical island and getting to scuba dive every month!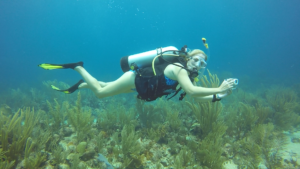 After a year with the same dive group, they urged me to complete my Advanced Open Water certification.  With only 50+ dives, I still felt like a beginner in the water.  The advanced certification showed me that I already mastered the skills and gave me more confidence for deeper and more challenging dives, and now I have the card from PADI to prove it.
The day the earth went dark
The 2017 solar eclipse was visible across the United States and down into the Caribbean.  Alas, the path of totality was too far north, we would only have a partial solar eclipse at my house.  So off I went to the Pacific Northwest to experience the second total eclipse of my life.  With my fancy cardboard eclipse sunglasses I watched the entire event in a park in Washington state.  From my location we had a 99% eclipse, without the massive traffic or crowds of people.
Finding my tribe
On a writer's retreat for Women Who Live on Rocks, I was introduced to 9 female writers, bloggers, and influencers.  The 10 of us shared a villa in Old San Juan for the extended weekend, sharing rooms, meals, activities, and even celebrating a birthday!  In a few short days, I bonded with these women, my sisters, my tribe.
That time my luggage spent a wild night in Dallas without me
My sassy suitcase loves adventure and getting caught in the rain, and on occasion takes detours and alternate routes for our trips.  One night away from me was no cause for alarm and we were quickly reunited.
I arrived in #Phoenix last night, but my luggage is stuck in Dallas. #traveltip – always pack toothbrush & change of clothes in carry on.

— JenThereDoneThat (@jentheredone) December 4, 2017
It is certainly a better memory than the night stranded at the airport, at least my trusty luggage was there to keep me company and stuck by me through the 36 hour trip from hell across the US.
The worst #travel of my life. Going on hour 36 of no sleep and multiple flights. Bad weather & mechanical issues. https://t.co/YQBpdBOm2e pic.twitter.com/5P9jDLNnOS

— JenThereDoneThat (@jentheredone) June 20, 2017
The machete incident
We ran low on mixers, but we had coconuts.  Then I got a machete.
About those spa visits
Starting around thirty, travel is harder and harder on my body each year.  Any flight over 3 hours leaves me stiff and sore.  The best remedy is a therapeutic massage after every flight and upkeep at regular intervals.  In addition, I treat myself to a facial every month.  Needless to say, I visit many day spas and spa resorts.  I ask for recommendations, check Trip Advisor, Google recommendations, TravelZoo reviews, and more to find the best service in whatever city I land in. Not all are spa services are winners, and some are downright disappointing.
Beautiful Architecture, overpriced spa
The spa at the Hotel Valley Ho in Scottsdale was the most disappointing spa experience of 2017.  The hotel is a darling boutique hotel perfectly preserved in a 1950's time capsule.  The décor is retro chic and the pool is old Hollywood charm through and through.  The spa, however, is the size of a closet and lacks any amenities beyond changing room lockers, tiny sauna, toilets and showers. The massage treatment was good, not great.  Spa guests share the main hotel pool and jacuzzi, which is fairly common and not surprising for the 1950's architecture.  I was surprised that I had to check out of the spa in order to use the hotel pool.  I sat alone in the luke warm jacuzzi for awhile, waiting for it to heat up.  Fearing hypothermia, I retreated to the bar with my glass of Champagne.
The inflated price for the spa service might have been justified if it included an amazing pool day.  Maybe poolside service for lunch and drinks after my service?  Nope.  Even at half the price, I would have felt ripped off.  The biggest disappointment was that for the same price I could have had a luxury spa day a few miles away, as Scottsdale, Arizona is packed full of top rated spas and spa resorts.
Getting walked all over in NYC
On the opposite side of the country, I was running errands in New York city.  After receiving little benefit from my previous massage at the Valley Ho the another 5 hour flight, I called and made an immediate appointment at the closest day spa. I circled the intersection of the address three times before I spotted the tiny green entrance to Yihan spa.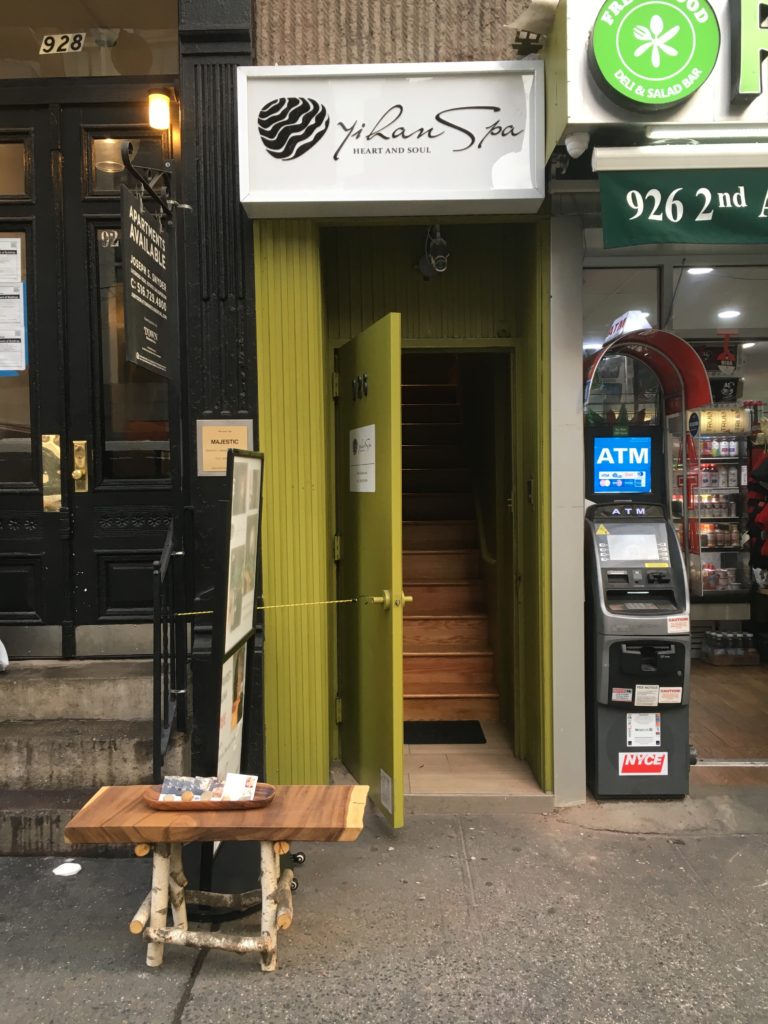 Upstairs I was greeted by the spa manager, and checked in while I sipped delicious hot tea. The service started promptly at my appointment time and a timer was set for the full 60 minutes when the massage started.  My skilled therapist asked a few questions and frequently confirmed the pressure.  She easily located the baseball size knots in my shoulders and back and quickly went to work.  At one point she was walking on my back and focusing her entire weight to relieve the tension. 45 minutes into my massage, I knew I needed more time and she was able to extend my (last minute) scheduled service from 60 minutes to a full 90 minutes.  With the additional time she was able to address my much neglected IT Bands and stretch out my hips and lower back.  Then she finished with a brief hot towel scrub to remove excess massage oil from my skin.  Shower service was available as well, for guests that need to get back to work or freshen up before leaving.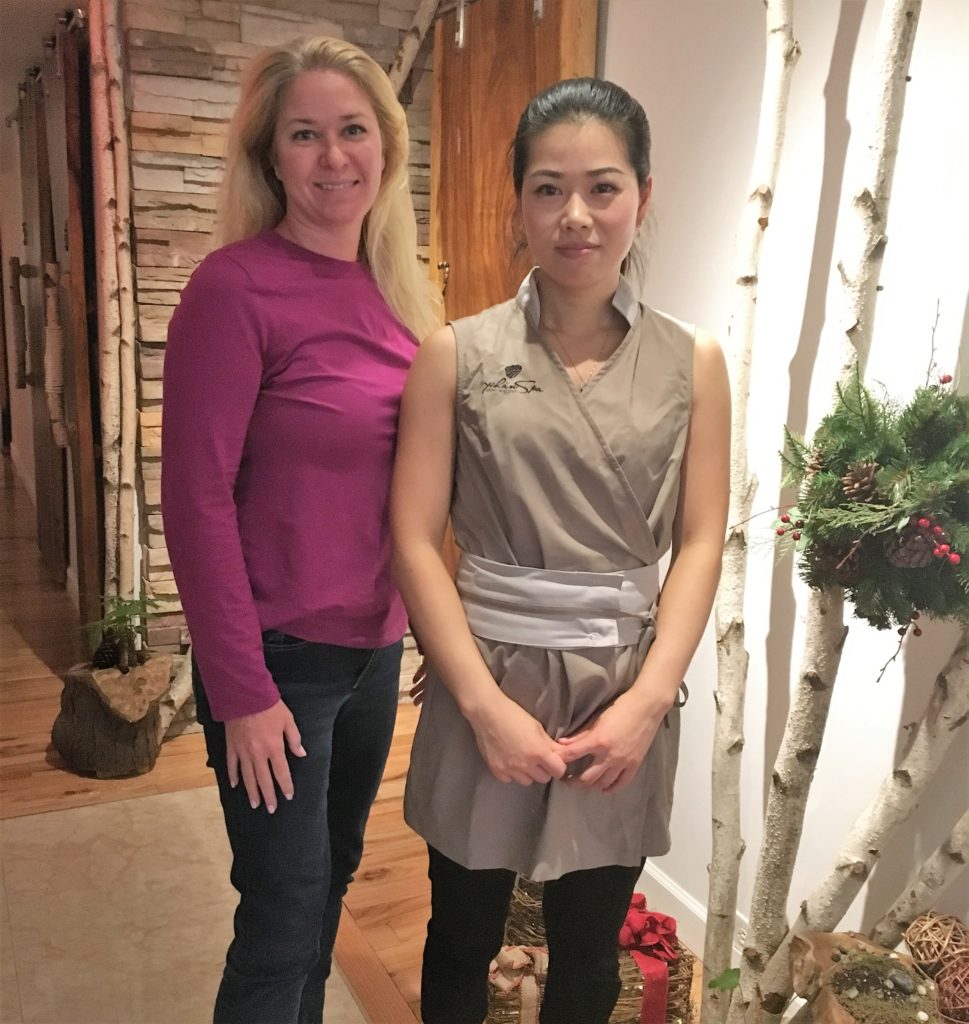 I felt like a wet noodle, all of the knots, aches, and pains vanished.  The last cup of tea was a welcome pick me up and I left Yihan spa invigorated.  Not only was it the best massage of 2017, but it was the least expensive and that is especially impressive considering it is located in Manhattan!
 That time a Hurricane knocked out power for three months
Having survived Hurricane Irma and counting our blessing, I was not prepared for the devastation of Hurricane Maria that would follow within two weeks.  Like many people in Puerto Rico, our power was restored within a few days after Irma and as we began minor clean up efforts we donated water and supplies to the not as fortunate neighboring islands of USVI.  Hurricane Maria grew in strength and headed straight for our home.  Literally, Maria made landfall on the border of our town.  We lost running water for a week and without electricity for the next three months.  As of four months and counting, there are still many areas of Puerto Rico that do not have running water or electricity!  Survival skills and friendships were put to the test in the aftermath of the hurricane.  Neighbors helped each other to clear roads, we performed door to door safety checks, and shared resources including carpools to drive hours to send a text message or attempt a phone call.
That time I helped unload Chainsaws from a private jet
After Hurricane Maria ripped through the island, dangerous driving conditions were made more treacherous by mangled metal road signs and massive trees piled like kindling along the road. Within a week, a neighbor was able to coordinate donations stateside and transportation via private jet to bring in supplies. We drove a car full of people to unload the first aid supplies and small equipment, including precious chainsaws.  Obtaining the landing clearance and unloading the jet took longer than expected and left us driving home in the pitch black dark across the island to deliver supplies. The next morning was filled with the sweet sound of chainsaws around the community, and roads could finally be cleared by hand.
The rain tunnel experience
After weeks of hurricane induced pioneer living, I desperately needed a warm shower and fresh meal. Miami is the perfect getaway, and as an added bonus is home to world class spa resorts.  My best luxury spa visit for 2017 (and top two of my life) is Lapis Spa at the Fountainebleau resort in South Beach, Miami.  At every turn, Lapis spa staff and amenities exceeded my expectations.   While the facial treatment was excellent, the spa facilities stole the show.  The rain tunnel was one of the most relaxing experiences of my life, and exactly the warm shower that I needed.
Improving my photography
This year I really focused on better photography and video.  I lost my darling drone to an unfortunate landing gone wrong, so I have focused on more underwater photography.  Check out JenThereDoneThat on YouTube and Instagram to follow along in 2018!