This time of year can be stressful, we are in a rush to finish projects before year-end, family travelling or just providing the extra "drama" to the day, crowds and traffic for holiday shopping, and many other unpleasant activities.  If you are looking for a great way to relax and recoup your energy, then book an appointment at Spa Avania at Hyatt Gainey Ranch in Scottsdale!  Also a great present if you want to give the gift of relaxing.  The spa offers Arizona residents discounts on certain services, and it is a beautiful resort for our out-of-town visitors (or locals that need a staycation).
Spa Avania gift certificates were part of my Birthday present this year, and today I needed a facial!  Previously, I enjoyed the best deep tissue massage of my life here and the facial was pretty darn good, too.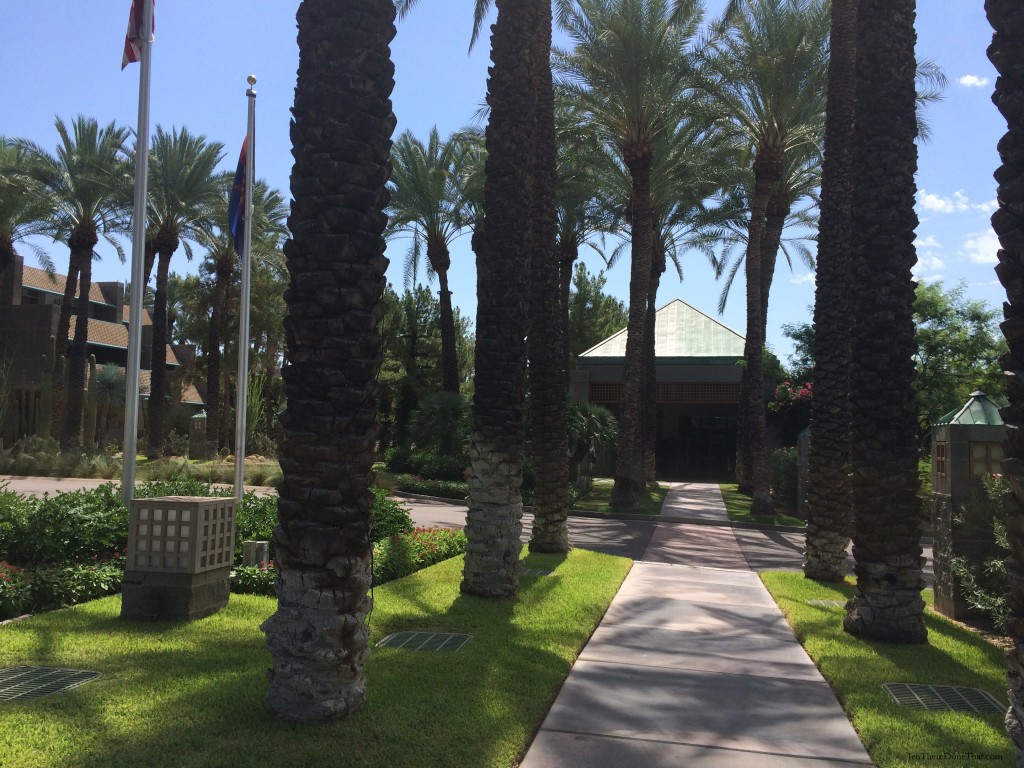 Updated August 2015 – During an amazing day of group pool time, eating, and treatments here, several friends commented that it is difficult to find the spa.  Spa Avania and the mineral pool (pictured below) are located in a stand alone building, southeast from the lobby across from the front parking area.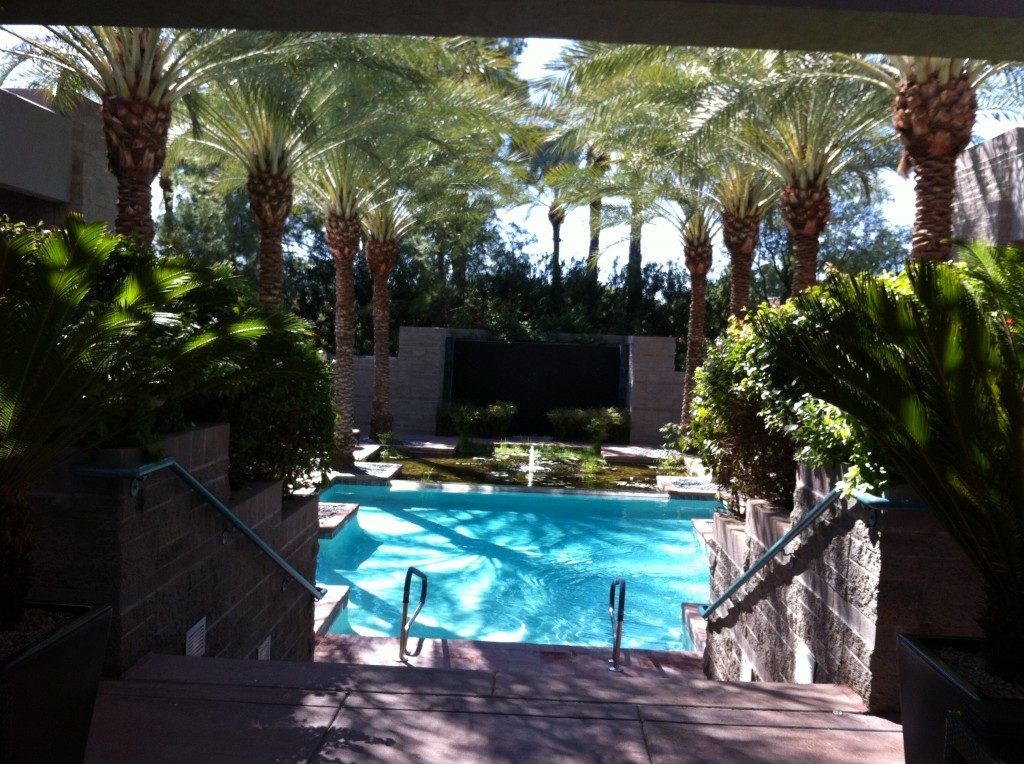 Above and beyond the spa services, there is a sauna, steam room, mineral pool, cold plunge, heated whirl-pool, food & beverage service, and beautiful grounds to relax.  Upon check-in, each guest is provided a robe and slippers, and an assigned locker.  Then the relaxing begins.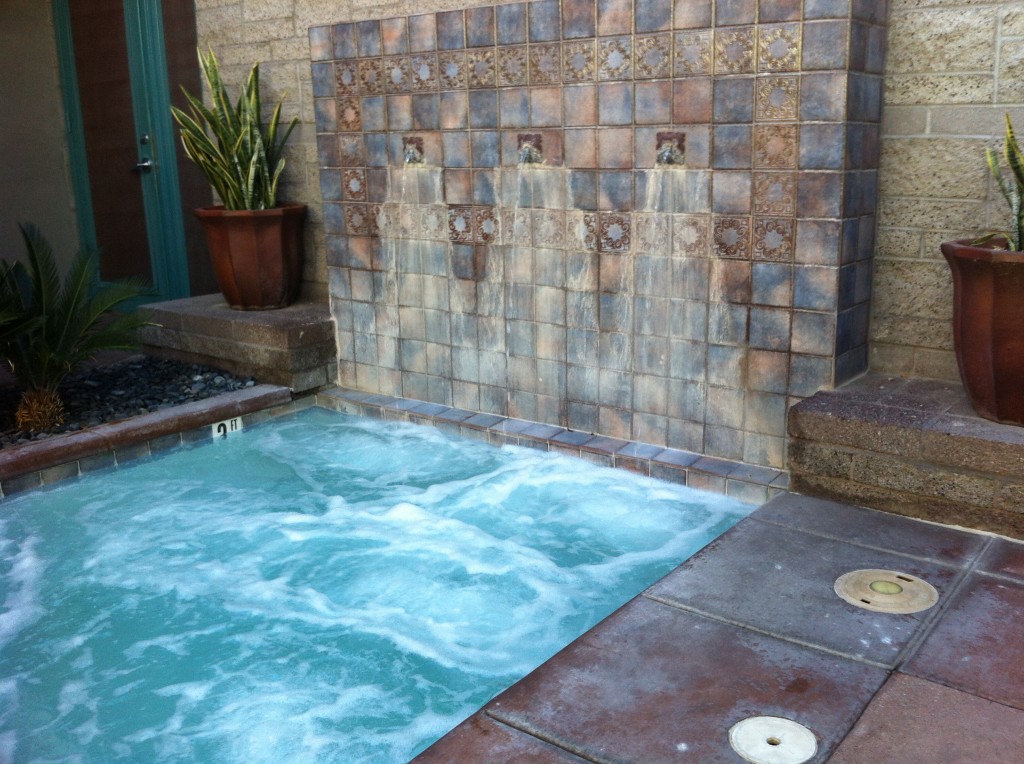 I started with the facial, booking a basic 60 minute service.  I explained that my forehead is a bit sun damaged from a recent vacation and too much sun this summer overall.  After a few brief questions, I selected my favorite scent, and an hour later I was refreshed and my skin was glowing!  A variety of cleansers, lotions, and such were used on my face with a quick neck, hand, and foot massage while different creams were soaking into my face.
After my massage I ordered lunch and waited in the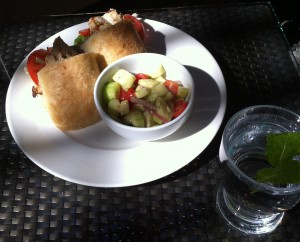 steam room (it was a 45 minute wait since everyone was ordering food & the place was packed).  A grilled chicken sandwich with cucumber salad and a glass of champagne was delivered to me in the relaxation room, or I could have eaten poolside.  The sandwich was pretty tasty.  The champagne was meh (I do admit that I am a snob in the bubbly department).  I think the food always tastes better after a bit of pampering.
Much like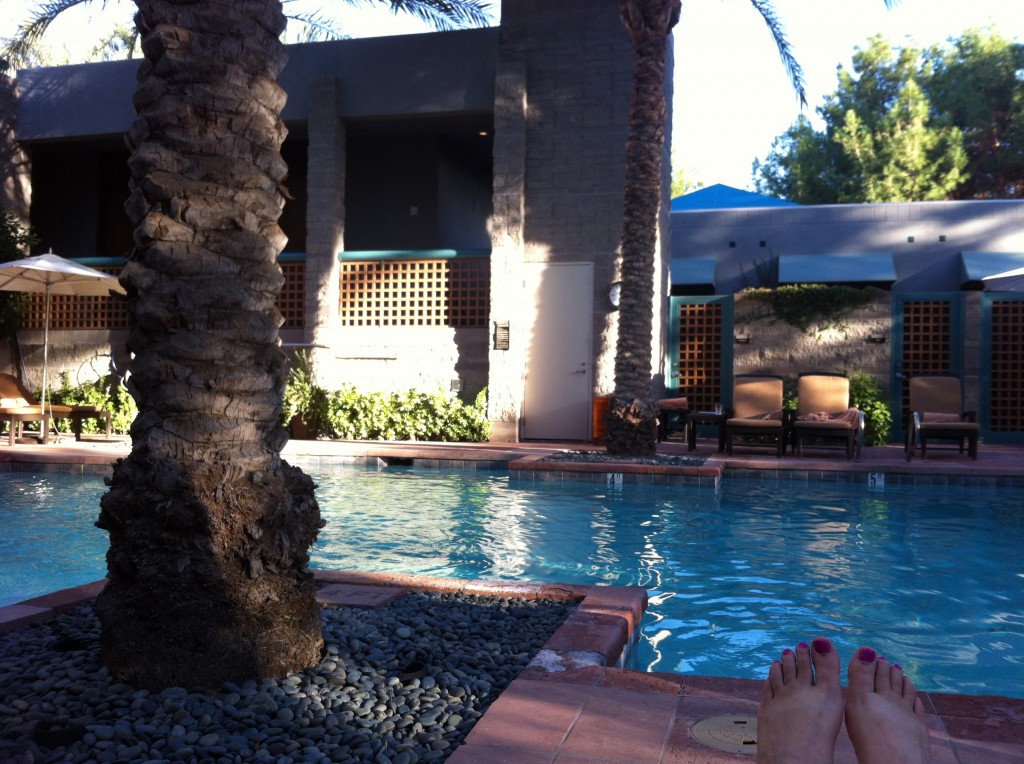 my last visit to Spa Avania, I spent some time by the pool, several trips to the steam room, and overall lounging around.  Such a lovely resort to relax and take care of you for a few hours.  It is a must visit for Scottsdale pampering.
No special consideration was given to me other than being a paying guest at this property.  I did receive a discount by purchasing a Travel Zoo voucher, and did not receive any special consideration from Travel Zoo for any of my visits.