First trip to Las Vegas? Or, has it been awhile since your last visit? Here are a few tips and basic suggestions to help ensure your visit is enjoyable and FUN!
When to Visit Las Vegas
Determine what kind of vacation you are looking for before you book your trip. If you are looking for a wild time to party and are willing to pay top dollar, then New Year's Eve, any week in March for Spring Break, Fourth of July, Memorial day weekend, and Labor day weekend are the best. The long-weekend exception is Thanksgiving, since most people want to eat turkey at home with the family, Vegas is less expensive, less crowded, fewer families, and super fun.
If you are like me, and you would rather a better value for your accommodations & prefer to avoid the crowds and lines, then I suggest weekday visits, off-season (when kids are in school, both college kids and younger kids since some families insist on bringing children to the city of SIN). Double-check for large conventions in town during your visit. It is probably better to avoid the Vegas Porn convention if you do want to bring your children, or parents for that matter!
Or, if you are really spontaneous (and you are reading this on the flight), unless there is a big convention, you can walk into any hotel and book a room. This is not a good suggestion for a frugal trip, but, hey – this is Vegas! I strongly recommend booking hotel/resort accommodations before you arrive, however.
Gambling and More
Now that you know when you will be in Vegas, think about what you want to do.
It sounds silly, but there is so much to do in Vegas beyond gambling.
If you are looking forward to a relaxing vacation with trips to the spa, then near, or better at, the resort with great spa packages. High-end shopping is abundant at Caesars Forum Shops, Bellagio, Venetain/Palazzo, and more shops are added all the time.
There is plenty to keep you entertained with magic shows, musicals, Bellagio foundain shows, concerts, and more. Many of the resorts have art galleries with permanent and travelling exhibits. And Vegas is known for weddings! You can get a quick drive-thru, elegant garden, themed weddings, and anything else you can imagine.
Sign-up for the rewards program and use it! The casino will tie future offers to your reward card usage. It is a free card that often comes with a free gift and/or slot credit just for signing up. Certain resorts (like the Venetian) will tie your rewards card to your gambling, dining, shopping, and room fees for added incentives.
Always Changing
Las Vegas is constantly changing. Older and small hotels are demolished for bigger and newer ones. If it has been a few years since your last visit, your old favorite place may be replaced by something completely different.
Fremont Street is the iconic area of neon in downtown Las Vegas, home of Glitter Gluch and many classics. In 1995 five blocks were covered and converted to a LED light show experience, free for everyone to enjoy. Light and sounds shows start at dusk, vary through the evening and are updated for holidays and events.
The strip and Fremont Street are pedestrian friendly, and you can walk up and down these areas. However, it is too far to walk anywhere from the strip or Fremont Street. Taxi cabs are plentiful, but due to traffic and crowds, the fare can be quite expensive despite a relative short distance.
If you consider staying off-strip (the strip of hotels parallel to I-15), you can get great room deals. Frequent taxi rides may off-set a cheap hotel, so have a basic plan of what the hotel offers and where you will want to go. The Orleans is a great value, not too far off-strip with delicious dining and nice amenities.
Viva Las Vegas!
Vegas can be expensive. Shows and entertainment are expensive (prices comparable to New York's Broadway, but not always that good). Food and dining are more expensive, even if you go for the cheap buffets. The days of $1.99 prime rib are gone. Only bring money that you are willing and able to donate to the Vegas Gods (your gambling losses are what pay for those big, beautiful resorts & casinos). If you use your rewards cards, then you will receive better offers that bring down the cost of future visits.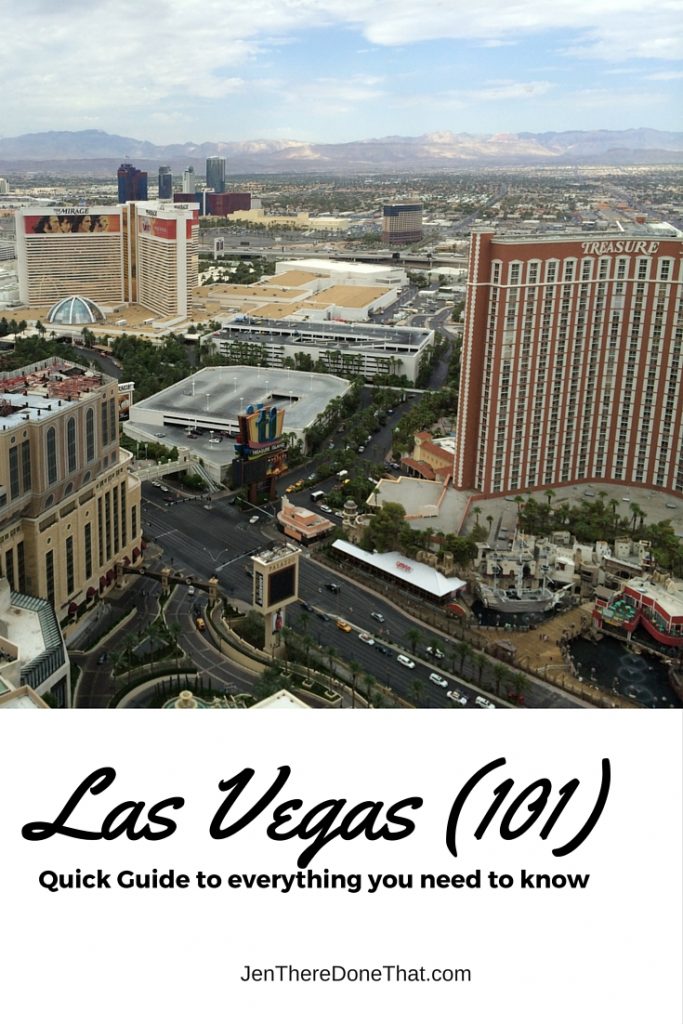 Table limits are the minimum and maximum bet for the table or game that you are playing (gambling). If you are on a budget, a beginner, or just want to ease into betting, then low table limits can make a huge difference. Unless you are a High Roller with tons of money, do not worry about the maximum table limits, if you start betting enough to worry about the max, the casino will offer you the High Limit room (or so I have been told). Table limits are lower at smaller casinos, off-strip, during the week, etc.
Las Vegas offers something for almost everyone, so if you have not been, or it has been awhile, what are you waiting for?