Puerto del Rey is the largest marina in Puerto Rico, and even the largest in the Caribbean!  I am slowly falling in love with this marina and all of the businesses and events hosted there.  I am a certified scuba diver and all around fan of boats and water, sadly I am not a boat owner (yet).  I still manage to visit the marina and enjoy the boats on a regular basis.  Here is a quick guide of the services and facilities at Puerto Del Rey for non-boat owners.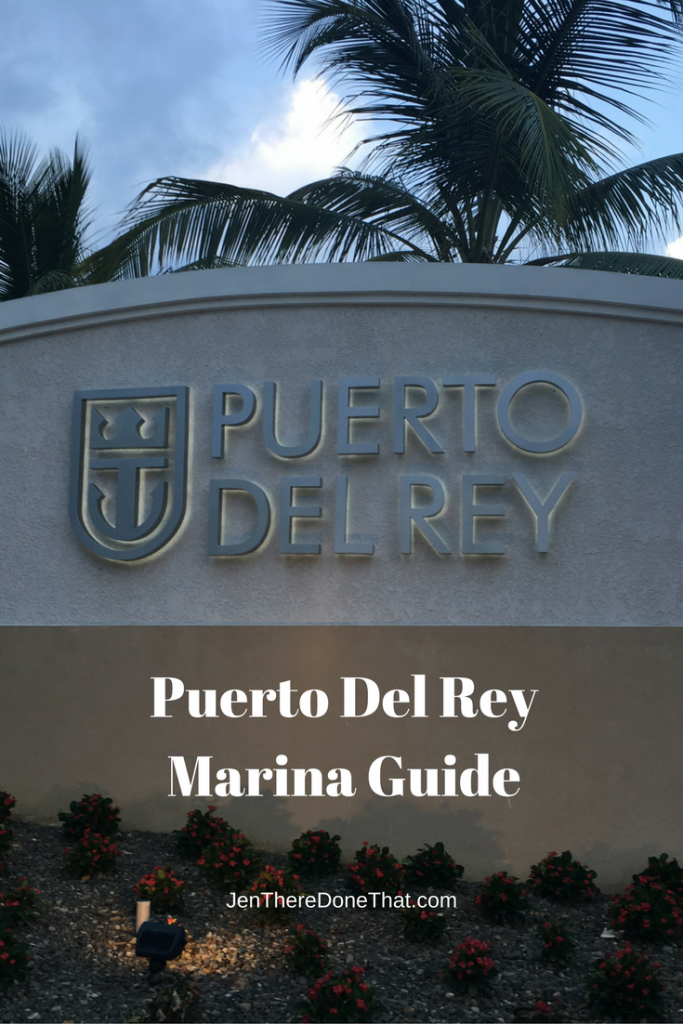 Sea Ventures is 5 star PADI scuba company, and recently awarded the blue flag for Sustainable Boating Tourism Operator.  They are active with Project Aware and PADI events.  Sea Ventures is the #1 reason that I go to the Marina.  There are a fantastic group of instructions and scuba divers.  I feel safe and welcome every time I dive with Sea Ventures!  With only 20 dives logged, I am still considered a newbie diver and I will continue my advanced certifications and instructions with the knowledgeable staff at Sea Ventures.
East Island Excursions has several boats for day trips and sunset sails.  My friend and I booked the "booze cruise" day trip on the Power Catamaran to Culebra with lunch, snorkeling, and of course alcoholic beverages.  This is very popular with Spring Breakers and the party crowd, and is not suitable for children (although children are allowed).  Lunch is served all you can eat buffet style with fresh healthy options.  The chicken salad, fruit platter, and charcuterie were delicious, barely leaving room for dessert.   The crew is bilingual and helpful.
La Cueva del Mar Restaurant and bar offers fantastic Puerto Rican food and beverages at reasonable prices.  Everything from the fish tacos and empandillas to the grilled churrasco steak with mofongo are delicious!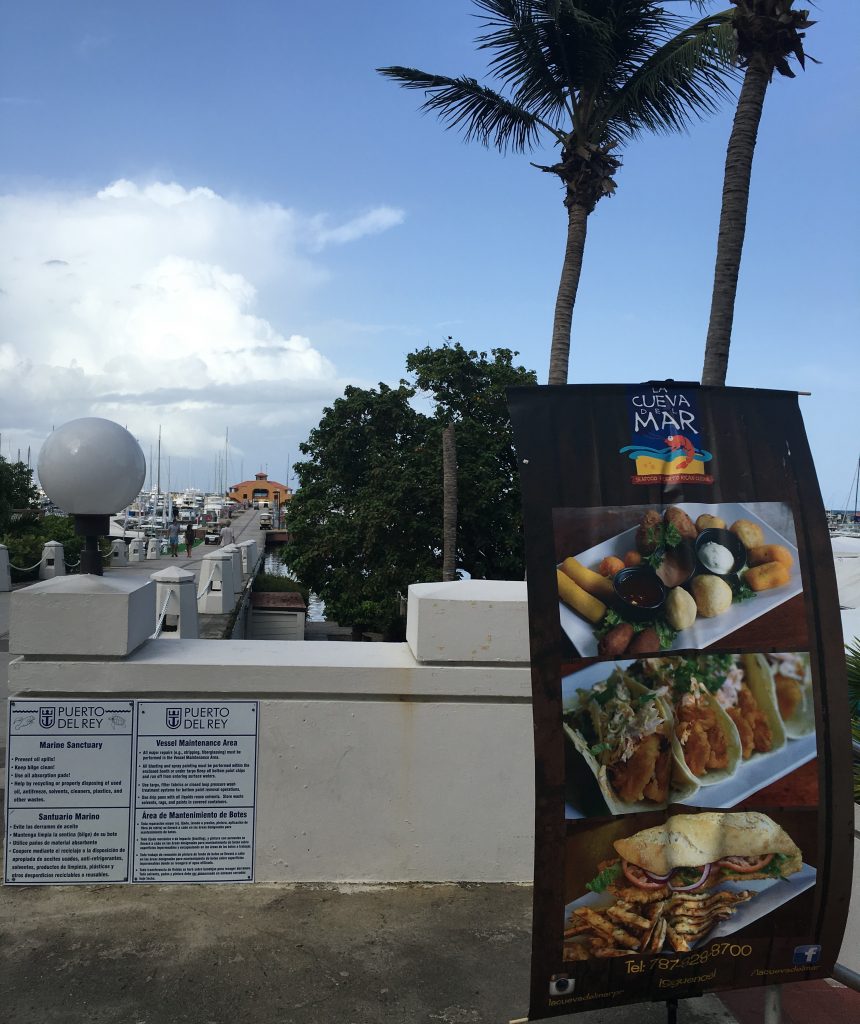 The marina has full shower facilities for guests to hose off after arriving back at the dock.  There is also a children's playground, and market for groceries and essentials like sunblock.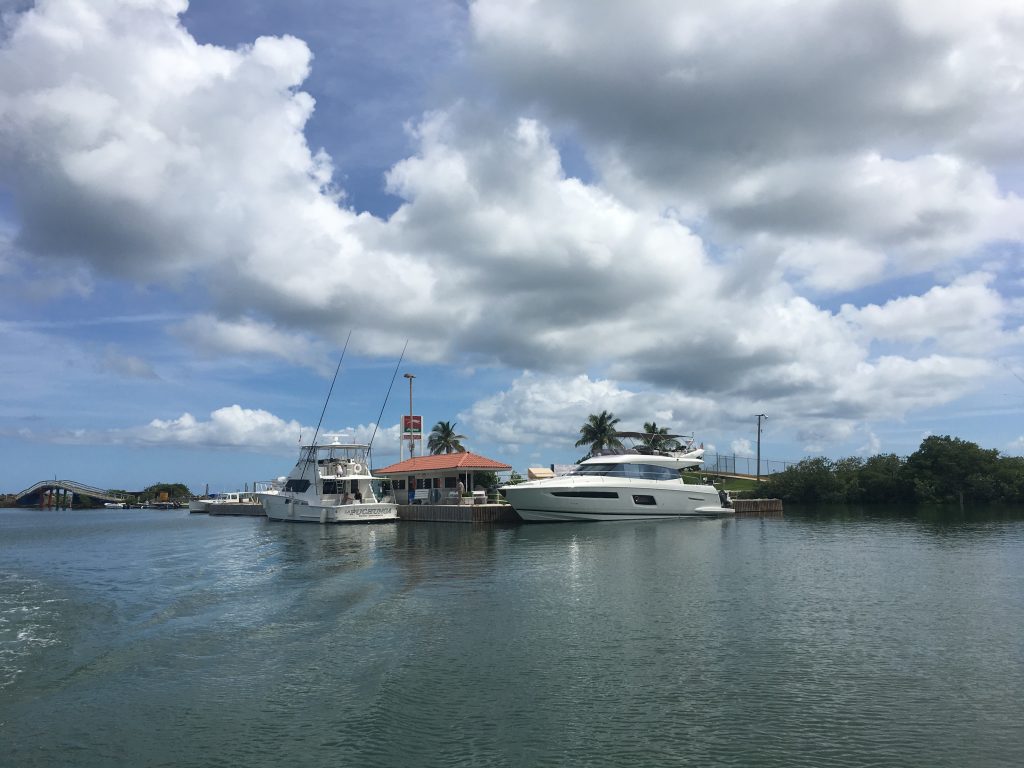 Boat owners have access to emergency towing services, repairs & maintenance facilities, plus a fuel and convenience store.
The Marina itself has cool boating and fishing events.
In the past few months, I have been lucky enough to be at the Puerto del Rey for the annual Regatta and the Billfish tournament!  These were not planned and happen to be days that I was going out with Sea Ventures for diving.  It was a pleasant bonus to discover a cool event at the marina waiting for me after the dive!
Disclaimer:  No special consideration was given to me by any of the companies listed.  I was a paying customer at each of these businesses and I am sharing my honest opinion.