Champagne is my go-to beverage for celebrations, Sunday brunch, a quiet night in, and every other occasion that I can think of.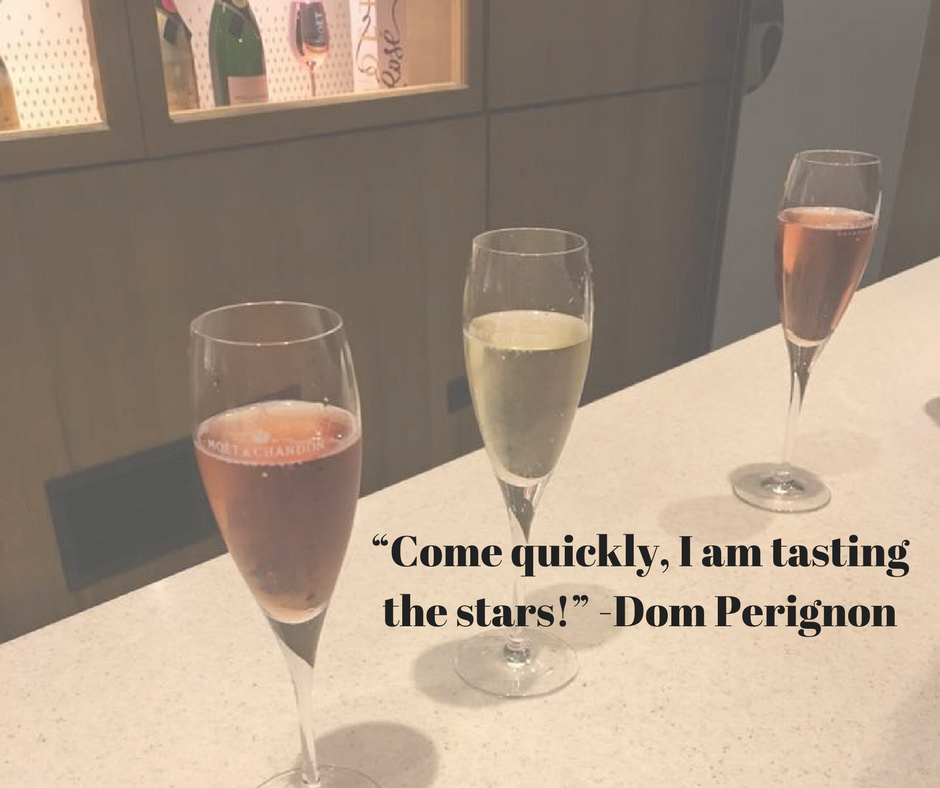 In February 2002 I spent a week in Reims, France to explore part of the Champagne region.  The main purpose of my visit was to enjoy as many varies of Champagne as I could!  I called to reserve my cellar tours (before online reservations), booked my hotel (through a travel agent), and rode the TGV train from Paris Gare de l'East to Reims.  My hotel was a short walk from the train station, and I stopped at a local café for dinner and pastry.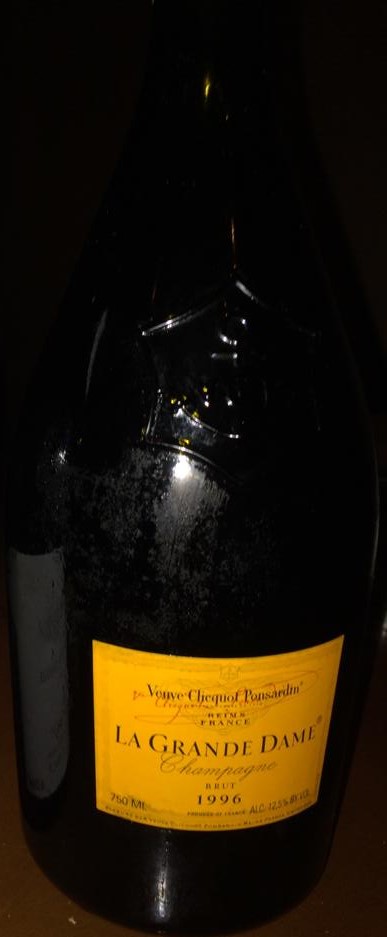 Between Champagne tastings and cellar tours, I managed to visit the Palais du Tau and nearby cathedral of Notre-Dame de Reims.  I walked to most places with the occasional taxi ride.  Exploring the city as a solo female traveler was easy and safe.
The down side of travelling solo all those years ago (before smart phone with built in cameras) is that I have a fuzzy memory and very few, poor quality photos.  Admittedly, the photos were made even worse by the massive amounts of Champagne consumed during operation.
My friend Lisa recently went to the Champagne region, and was kind enough to share her experience and photos. 
During a recent trip to Europe to visit family, my husband and I snuck away to France for just a couple of days.  We thought about visiting Paris, but then I ruled against it… I wanted to go to the Champagne region instead.
I'm a fan of Champagne, and my husband doesn't mind it either.  We've been on wine-tasting trips before, so he approved of my decision then left me to get planning.  After researching I settled on staying at a small hotel in Epernay near the Avenue de Champagne, but to be truthful, I just found a hotel close to Moet & Chandon that was within walking distance.
Actually, I'm pretty sure I decided to visit Moet before I decided on Epernay.  I booked a tour and tasting with Moet & Chandon via the internet months in advance, and planned my trip around this particular appointment.  Since we were only set to spend 2 days in the region, planning ahead for tastings and tours was more important than I realized at the time.
Our German family is located in southern Germany near the French border, but still 4 hours from Epernay.  We rented a car for our entire trip to Europe (not just France), and drove off early in the morning to head for France.  After some pit stops, some misdirection trying to find our hotel in the city of Epernay and dealing with parking, it was already 2:00pm by the time we were ready to hit the streets.  This was a problem – as we soon found out:  Businesses in the city close from 2:00-4:00 during the week (maybe even the weekend? I'm not sure).  We were starving and everything was closed.  I was hangry and frustrated by the time we finally found a bakery called Paul that was open and serving sandwiches.   Thank God for Paul! (I was so grateful for Paul that I insisted on having breakfast there the next morning).  After eating, we made our way over to the Moet & Chandon Champagne House for our appointment.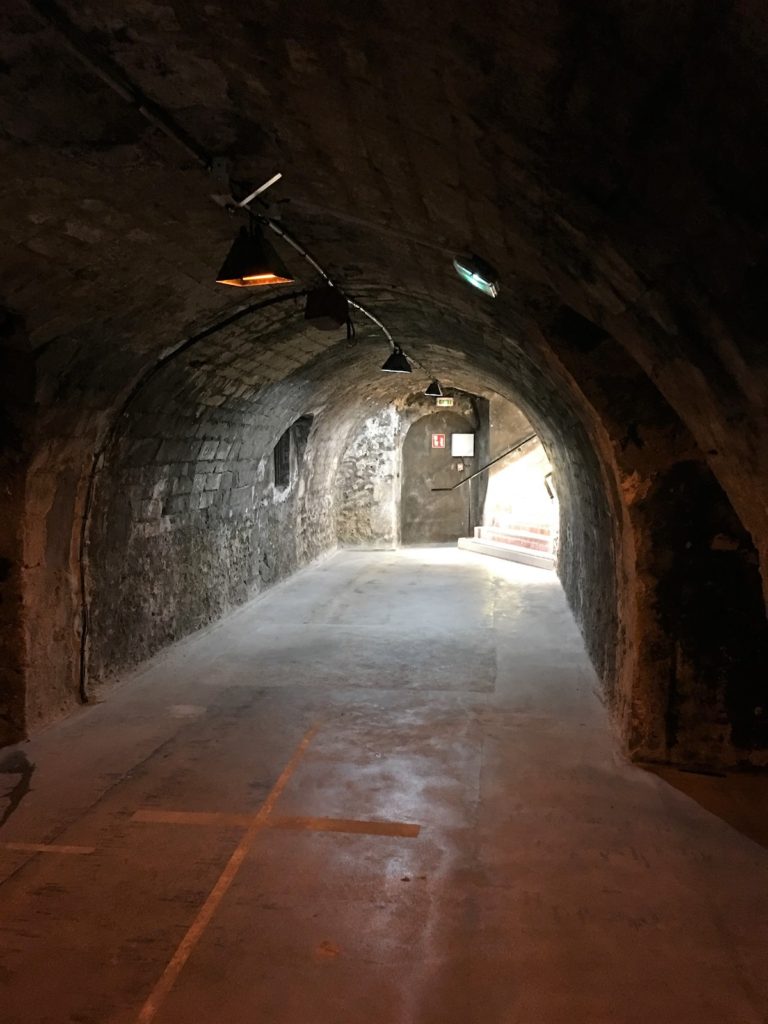 We enjoyed a 45 minute tour of the cellars that run underneath the Avenue de Champagne, along with a tasting afterwards.  For most tastings, the house will offer an upgrade to taste a more expensive sample, and since my husband thinks he's bougie when it comes to wine, he upgraded us. But it was worth it!  We both found that the more expensive samples were better.  After hitting the Moet store and contemplating going home with a bottle, we decided against it, since we could come back if we wanted to.  When leaving Moet at 5:00, we found out that nearly all of the other Champagne houses close around 5:00 for tastings.  What a bummer!!  We walked the Avenue and found one that was open until 5:30 and headed in.  We tasted some samples at A. Bergere and bought a bottle of Rose to take with us.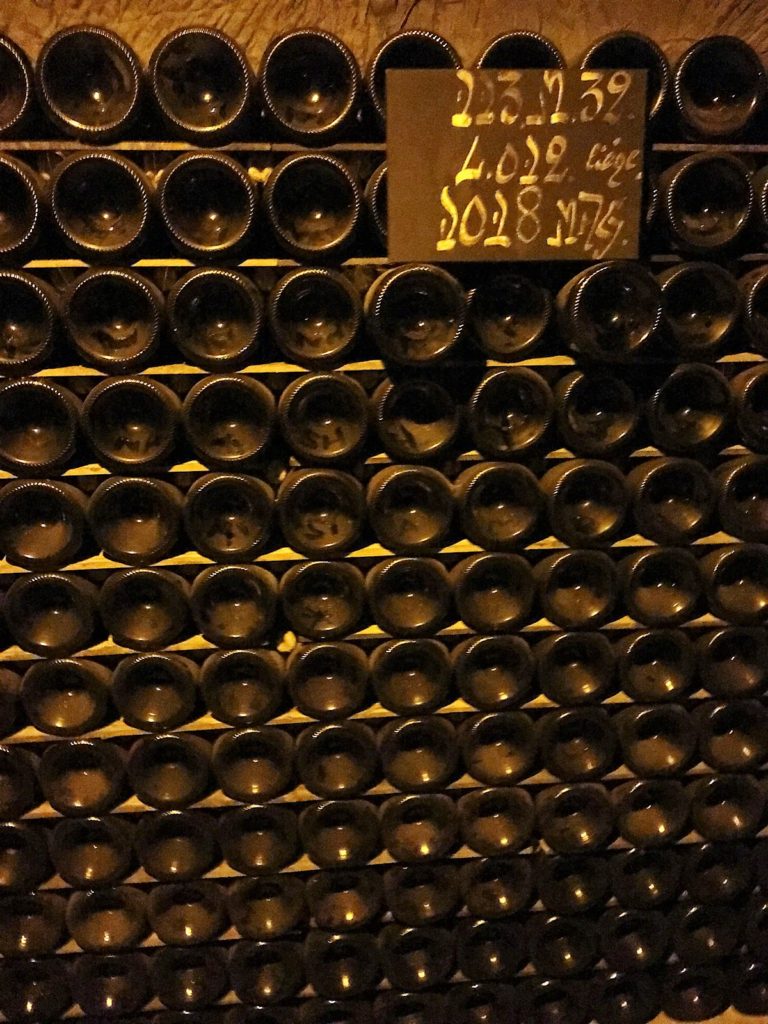 We walked around Epernay on the way to the hotel, scoping out possible dinner spots, and found one to return to.  The food was so good!  We had Escargot, pasta dishes, and dessert plus Champagne of course.  This was one of the best meals I had in all of Europe.
The next morning we packed up and headed for Reims – the other major Champagne city.  Driving through the French countryside was great.  We were treated to the fall colors on the rolling hills throughout the vineyards on the way to Reims.  Then we had a rude awakening when we hit the city: Reims is much larger than Epernay, and traffic can be an issue.  After a frustrating trip around the city, we found ourselves hungry again and it was nearly 2:00 – so everything was closing!  Luckily I found a pommes frites cart and ate french fries for lunch (with mayo- you gotta get them with mayo!) in front of the Notre Dame de Reims.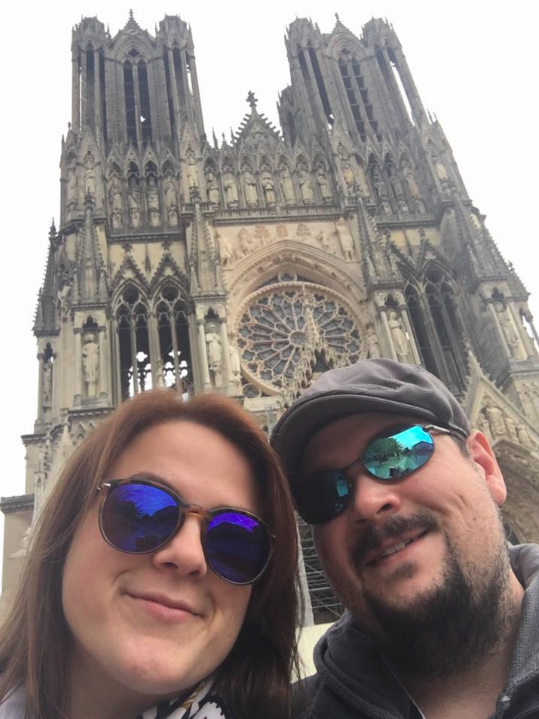 The Notre Dame is definitely a spot to hit in Reims (along with the Champagne houses).  Although this is not the Notre Dame in Paris – it is a replica and looks exactly the same.  The Gothic church is usually open to tour, and it's a great spot to take photos. 
Next we set off to hit more Champagne houses, and had another setback… we got stuck in an area of the city near the Champagne houses with one-way streets, and very little parking.  We almost gave up after stopping at a Children's park to recoup and try to look up info on the interwebs about parking in the area (P.S. France has terrible internet EVERYWHERE).  Eventually, we made it to Vueve Cliquot and got a parking spot, but upon inquiring at the front desk, all of the tours were sold out for the day.  So we headed to the gift shop to taste some champagne.  We were again presented with an upgraded tasting, and chose this, which was a winner.  We left with an awesome, pricey bottle of La Grande Dame by Vueve Cliquot.  We just recently shared the bottle with some friends and it was worth every penny!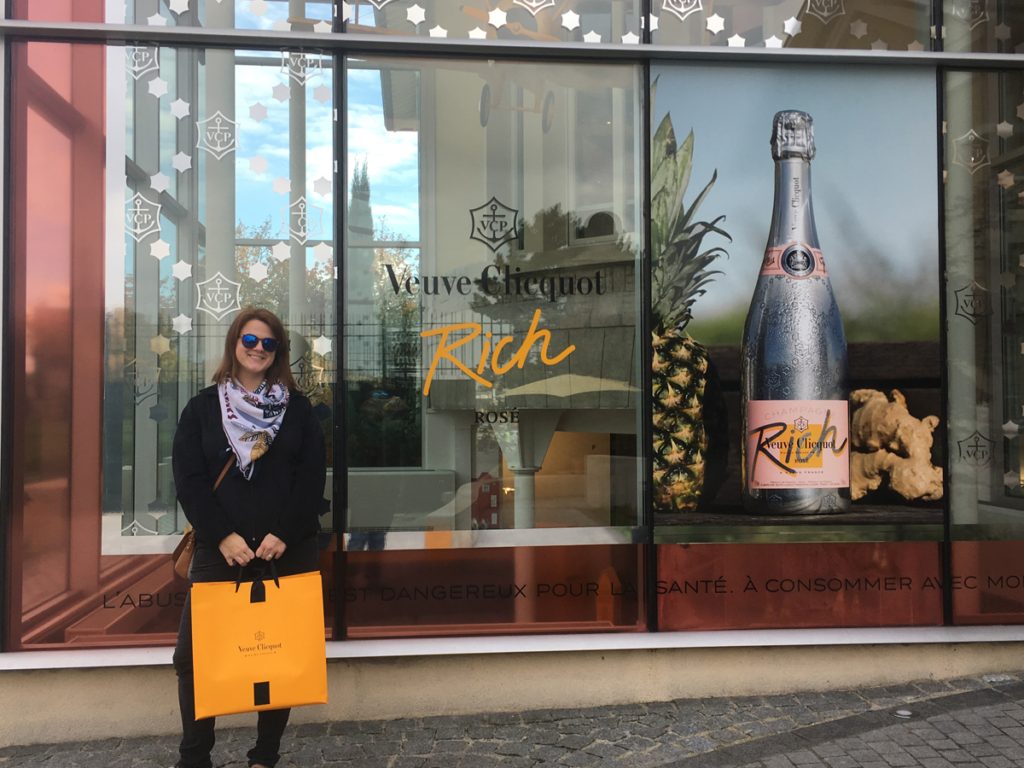 Lisa is a Metro Detroit blogger, freelancer, and fitness instructor, who created The Wedding Cat Blog after DIYing her recent wedding. Growing tired of looking at models in wedding dresses, styled 'wedding' photoshoots, or celebrity dream weddings, Lisa set out to create a community that features real brides and real weddings, along with the planning that goes along with them. When she's not doing Yoga or Jazzercise, she's likely watching Bravo! or looking at funny cat pictures on the internet.