Began's Classic Italian Pizza just reopened!  Fondly shorted to Classic Italian Pizza, or just CIP, this is a Tempe Treasure – and we have missed you.  This week marks the Grand Opening of the new Tempe location on the Southwest corner of McClintock & Guadalupe, in the same shopping plaza as Changing Hands (Tempe).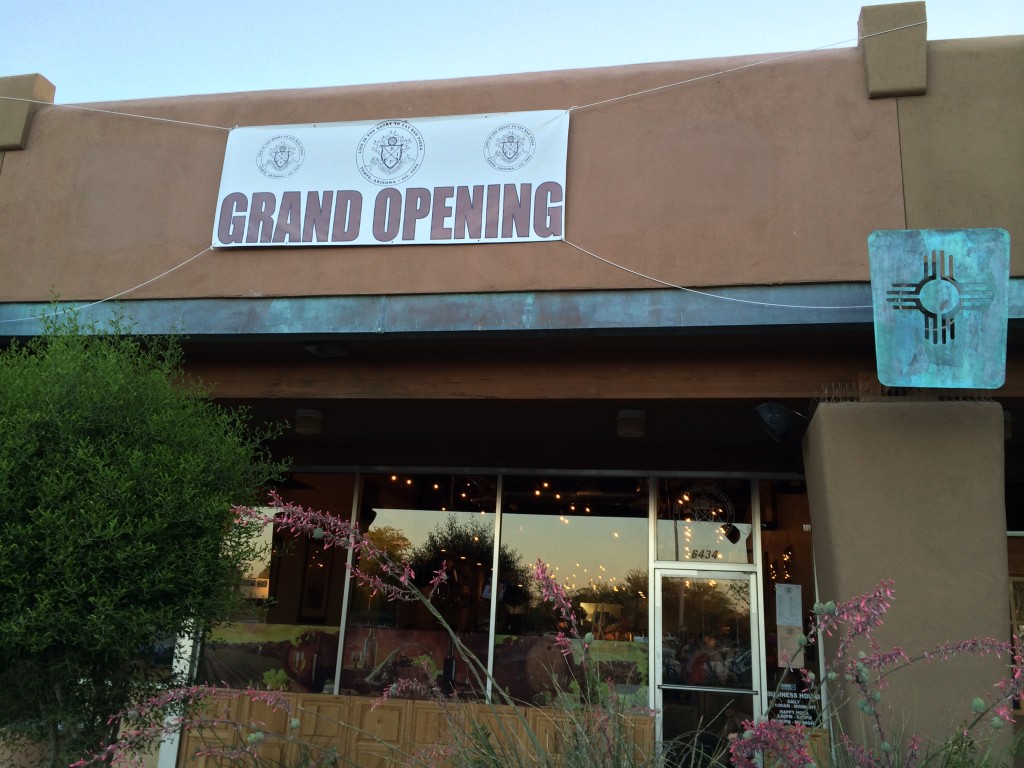 This little 12 table restaurant still has a temporary banner, rather than a fancy sign, but the tables were packed and we even had a 10 minute wait.  There are 6 regular tables, 6 high-top style tables, and bar seating.  The hostess informed of us the wait time, took our phone number and encouraged us to browse in the shopping area.  The other local business are certainly going to benefit from Pizza patrons waiting for the next table, we had time to browse the outside rack of Changing Hands and a quick peak into Turn Style.
The house made mozzarella caprese salad did not last long enough for a photo.  Oh, I forgot how good fresh, house made, small batch mozzarella can be. Yum.
We were half-way through both pizzas before I got my camera out.  The pizza is really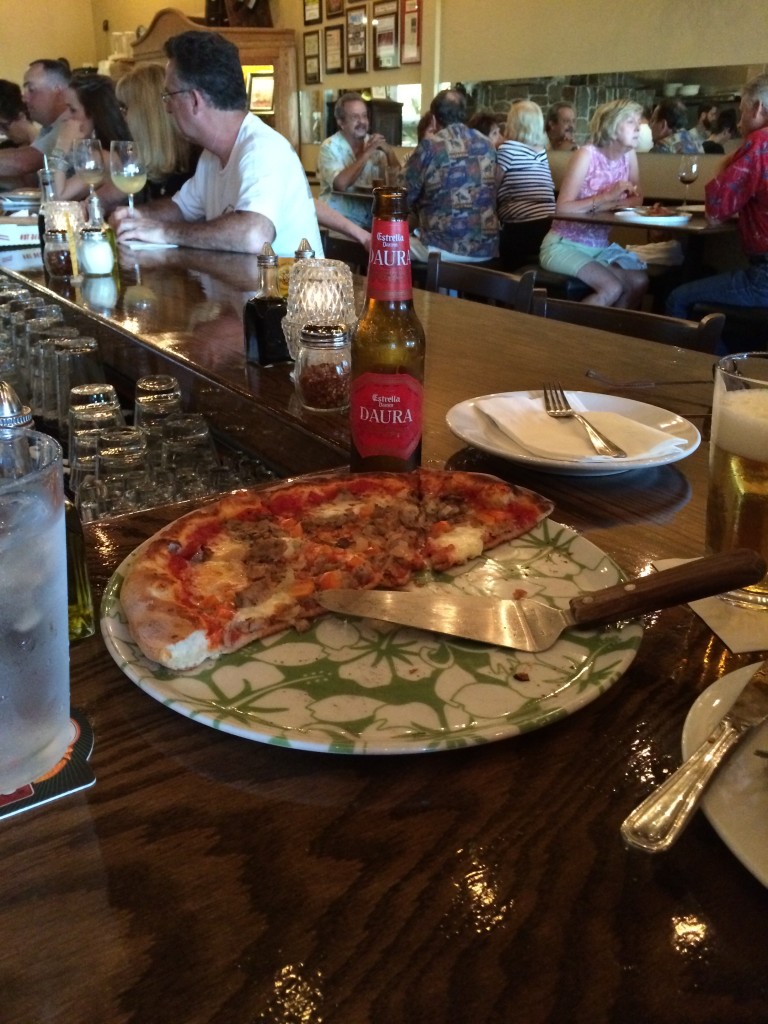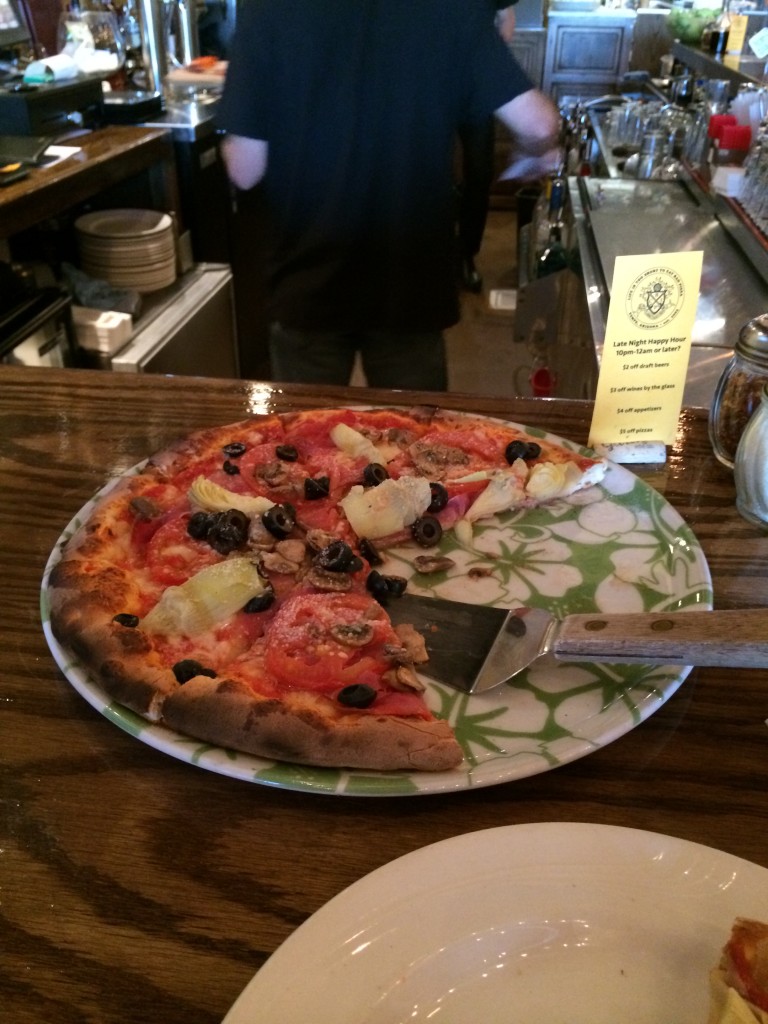 served as a whole pizza, I promise!  The pizza is cooked in a wood burning oven to perfection, served with only the best & freshest ingredients.  Jarrod, the bartender, is proud to tell new patrons that the beer cooler is the only freezer at CIP.
CIP offers a limited selection of perfectly paired craft beers, select wines, liquor, and espresso.
Like everything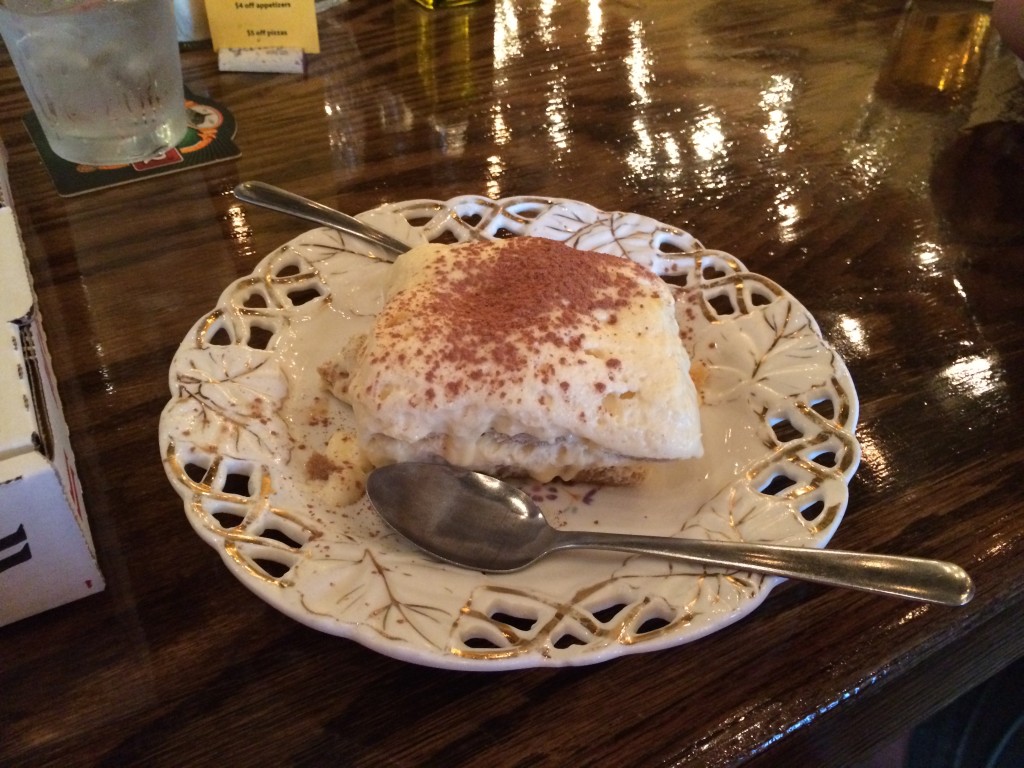 on the menu at CIP, the Tiramisu is house made to an authentic recipe. It is so moist and delicious melting in your mouth.
Classic Italian Pizza is open and ready for lunch, dinner, and late night happy hour.  Many of the former staff have returned for the new location.  They are re-opened, better than ever – go get some Pizza!!