Recently, my friend Jack was travelling for work and asked for restaurant recommendations in San Francisco.  Years ago, I spent considerable time there for work.  Based on the location of his hotel and the style food that he likes, I recommended One Market for a short walk and delicious dinner.  Here is Jack's review of One Market.  Enjoy!  
I arrived at One Market in the Embarcadero District of downtown San Francisco at 6:45pm on a Thursday night and asked the hostess for a table for one.  She looked me up and down — fat man dining alone.   "I think we can squeeze you in, sir."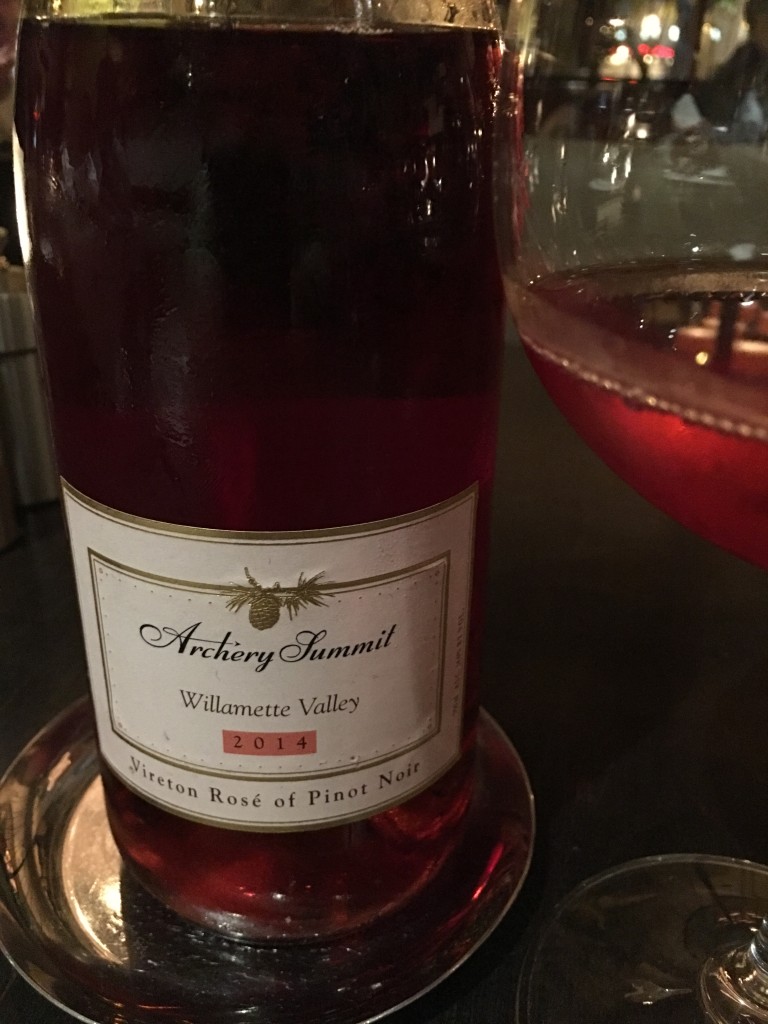 I'd hoped for a half bottle of rose, but nobody ever sells rose in a half bottle.  I compromised and ordered a full bottle of 2014 Archery Summit Pinot Noir Rose from the Williamette Valley.  The color was almost ruby, with a full bodied (for a rose), dried fruit taste.  There was nothing sweet about this rose, and at that moment, I resigned myself to drinking the whole bottle.
The food menu was somewhat limited, with starters capturing my attention far more than entrees.  Of particular interest in the starters column were thinly sliced lamb tongue, a pan seared foie graas, grilled octopus, and ocean trout.  My waiter recommended the ocean trout with an enthusiasm that indicated that the item was either fantastic, or on its last day in the walk-in.  I decided to order the lamb tongue, grilled octopus, and ocean trout, foregoing the foie graas as I was unsure of the penalty for consuming it in the State of California.  The last thing I need is to be part of some weird televised foodie sting.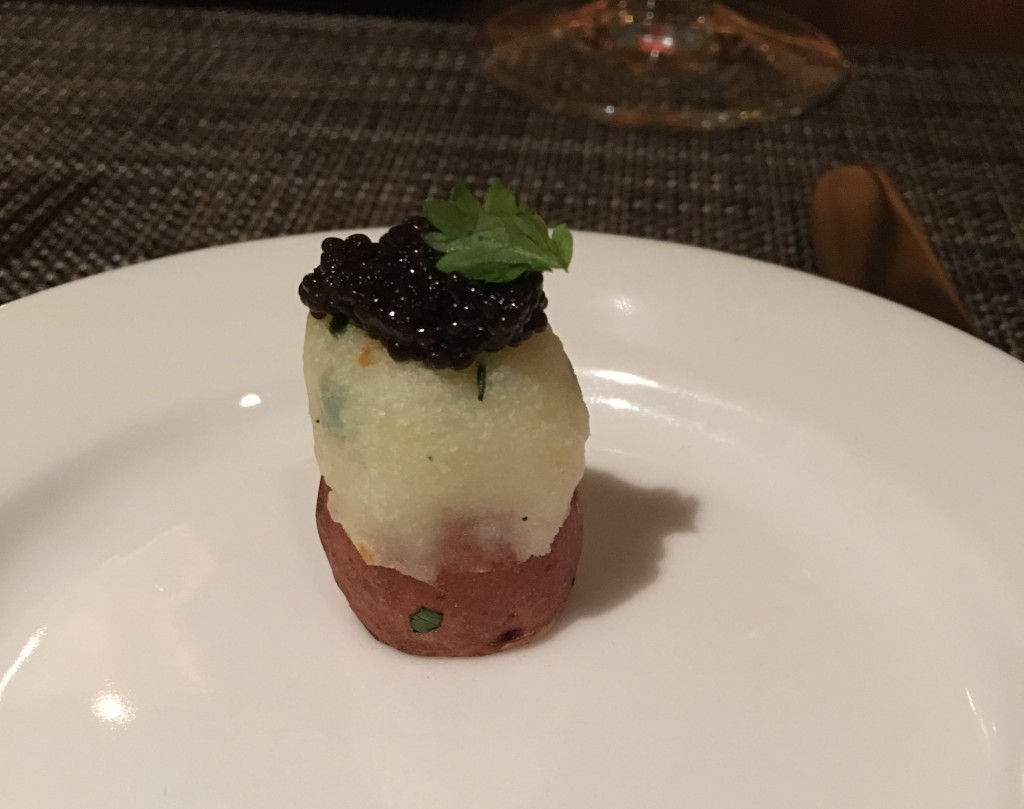 The amuse bouche was a new potato puck topped with domestic monkfish caviar.  Whatever.  I was not all that amused. Continue reading "One (Little Piggy Goes to) Market, San Francisco"