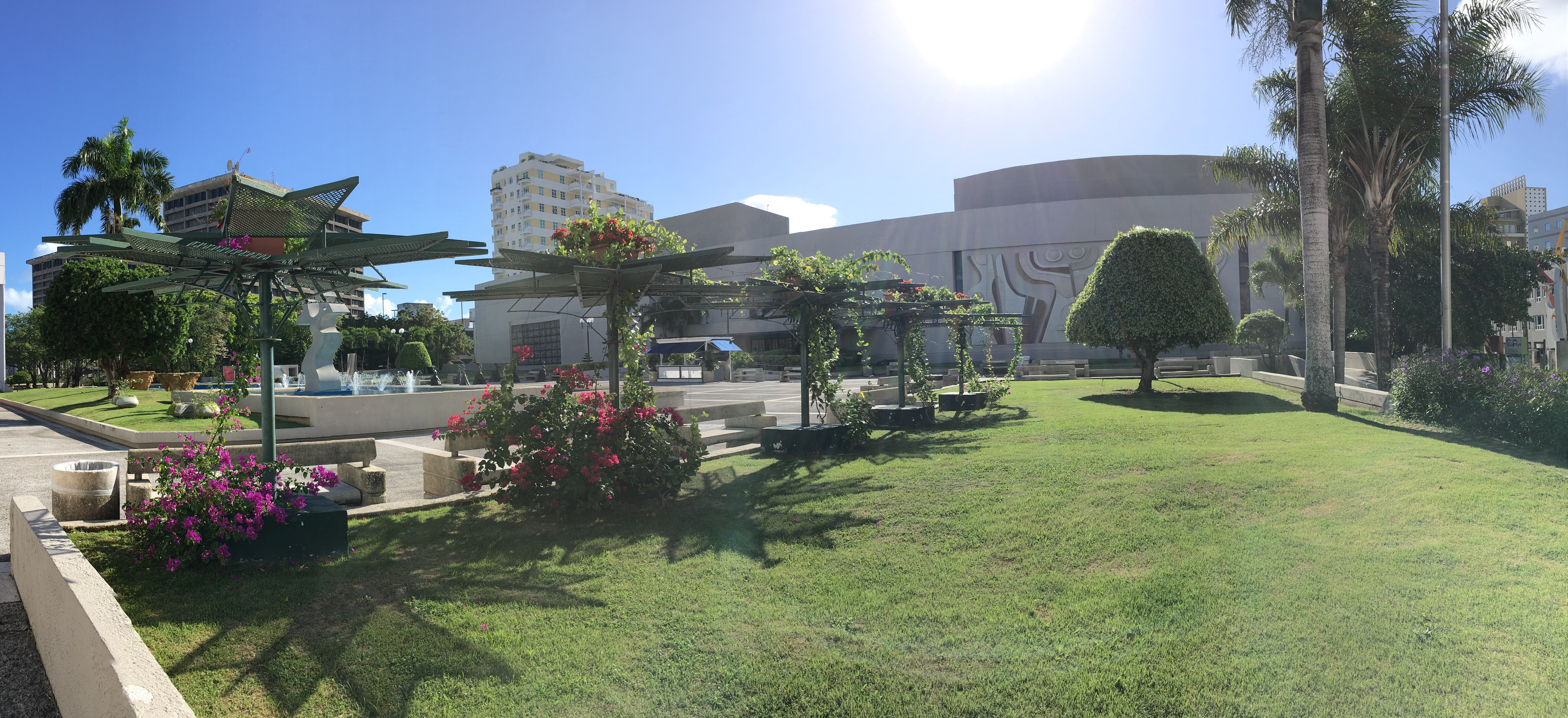 Puerto Rico is known for amazing beaches and a variety of rum drinks, including the famous Pina Colada. What about Art? Today, I set out to explore the art scene in Puerto Rico, starting with the capital of San Juan.
My first stop was the Centro de Bellas Artes de Puerto Rico.  The building is surrounded by outdoor sculptures, murals, and paintings (FREE Activity).  Early morning is the best time to visit, it is quiet, cool, and empty.  I had the entire plaza to myself, with The Muses.  These eight bronze female life-size sculptures are dedicated to the types of arts and culture found within the center; music, theater, literature, dance, films (my favorite pictured below), architecture, sculpture, and painting. 
Inside are three main concert and theater halls for plays, ballet, operas, symphony, concerts, and festivals.  With a bit of planning, a performance here may be in my future.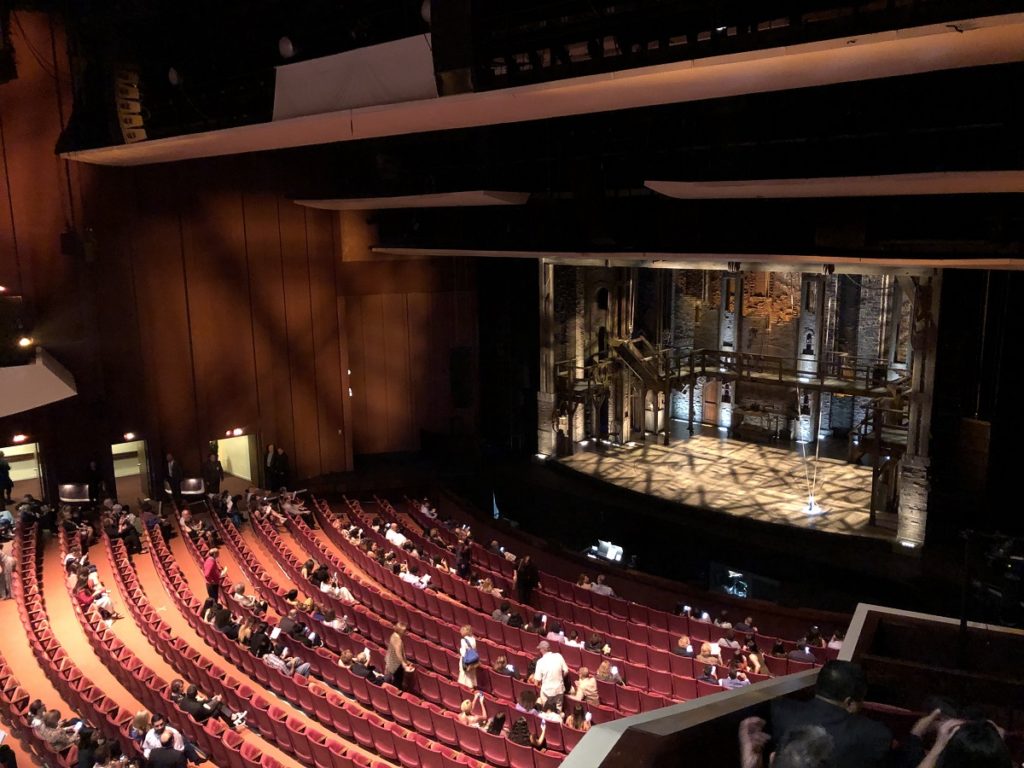 Update: In 2019, Hamilton was performed at the Centro de Bellas Artes and I was lucky enough to attend one of the performances.
Later joined by Brenda from Traveleira, we ate a delicious brunch nearby, then walked to the Museo de Art de Puerto Rico, home to an eclectic assortment of local art.  The docents (gallery workers) are polite, multilingual, knowledgeable, and passionate about the art.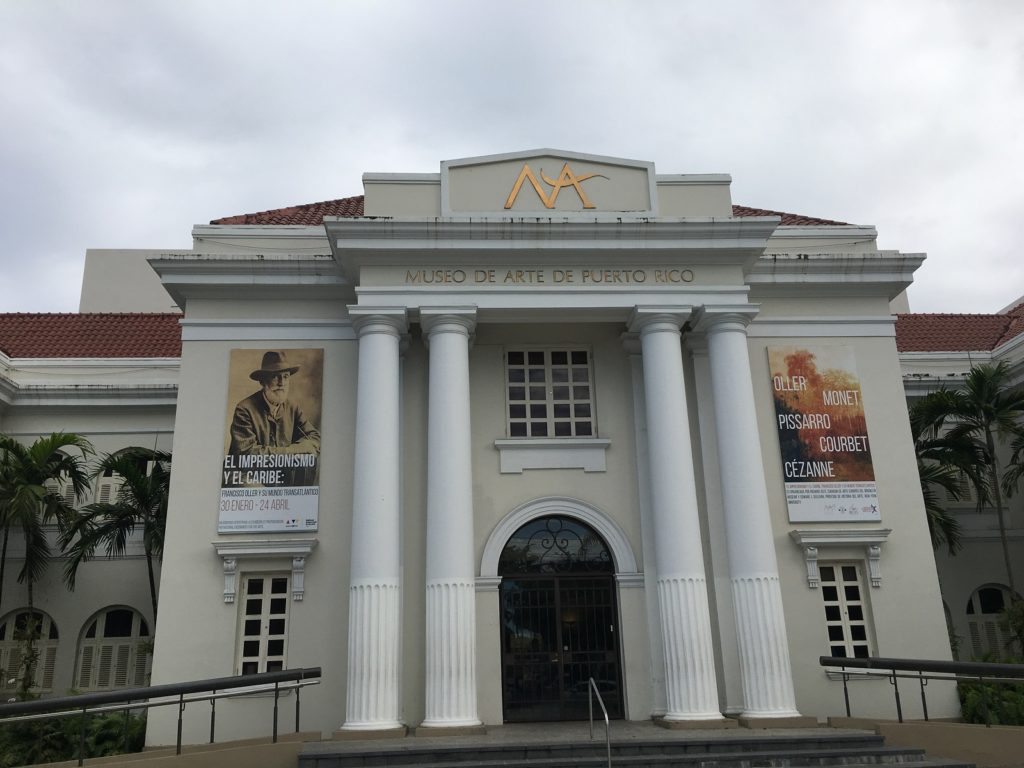 There is valet parking on-site, or nearby street and parking garages. I parked between the Museo de Art and the Centro de Bellas Artes, for a pleasant walk in the cool morning.
There are some beautiful, and thought provoking pieces which the docents are eager to discuss and admire with you. Paintings, sculpture, contemporary pop-art, modern art, impressionism, and more are represented in the gallery. With such a variety of styles, there are pieces that I immediately connected with and others that are not to my liking. The building itself is a 1920's neoclassical design in a bright, whitewash surrounded by palm trees. The same air conditioners and humidifiers that protect the art, also are a cool refreshing break in the heat of the day.
The cost of admission is very reasonable at $6 for an adult, with student, children, seniors, and other discounts.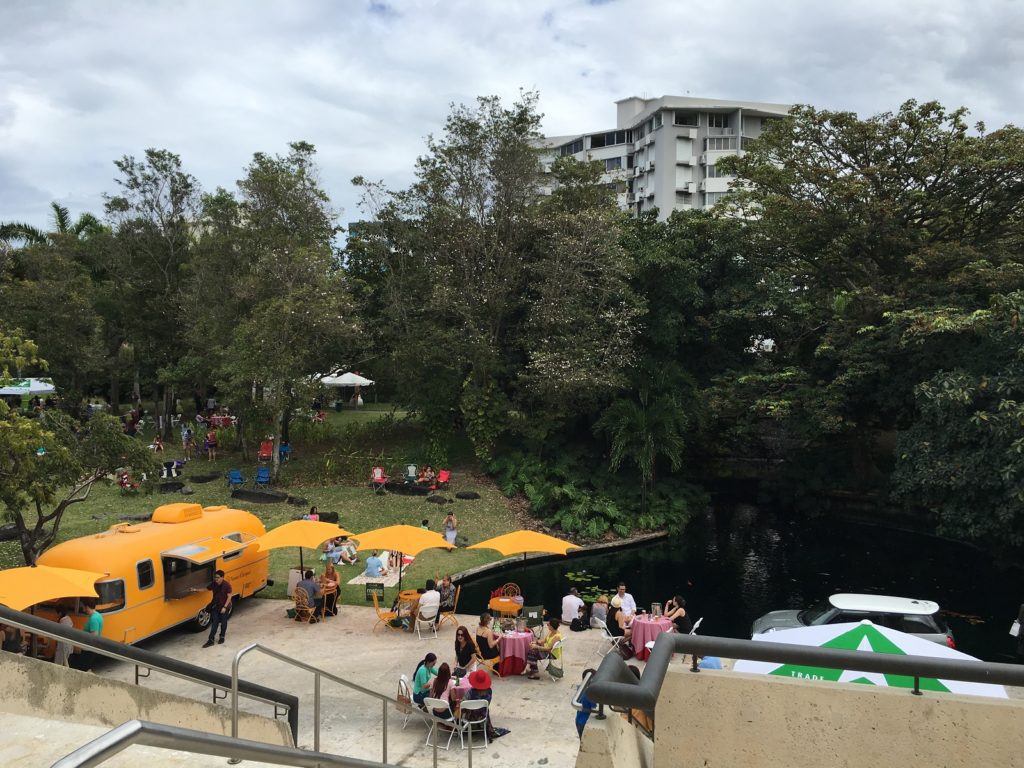 After a couple hours admiring the permanent collection and a special exhibit, Brenda mentioned we should visit the Museum Garden.  Behind the massive stain glass wall, is a hidden garden.  That is where we walked into a full blown Champagne and Food Truck Party, complete with music by the Koi fish pond! Apparently, we picked the perfect day to visit the museum.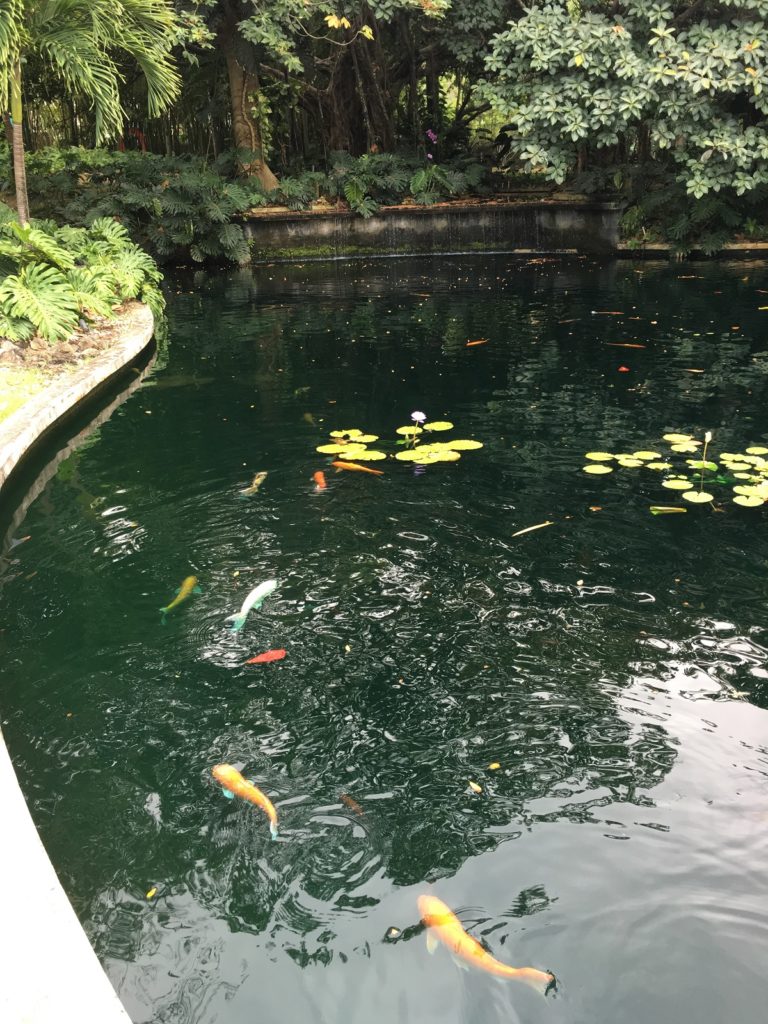 I am pretty sure more people would visit Museums, and Art Gallery if they knew about the amazing events! This is a great reminder to always check the events calendar, I may not be this lucky next visit.
The neighborhood offers plenty of restaurants and coffee shops for a leisurely walk around and between the Centro de Bellas Artes and Museo de Art (they are less than 1 km apart across from each other on Avenue de Diego). Absolutely, walk around the neighborhood for an additional self guided architecture tour.