I like Wine.  Normally, when wine tasting, if I really like a wine I will buy a bottle or six.  This is fine, if you drive, but for those occasions that I fly to wine tasting the only option to get it home is to ship it.  Many of the vineyards now offer Wine Club shipping.  You sign up to purchase a set minimum bottles of wine throughout the year and they will ship them to you (at a pretty hefty shipping & handling fee).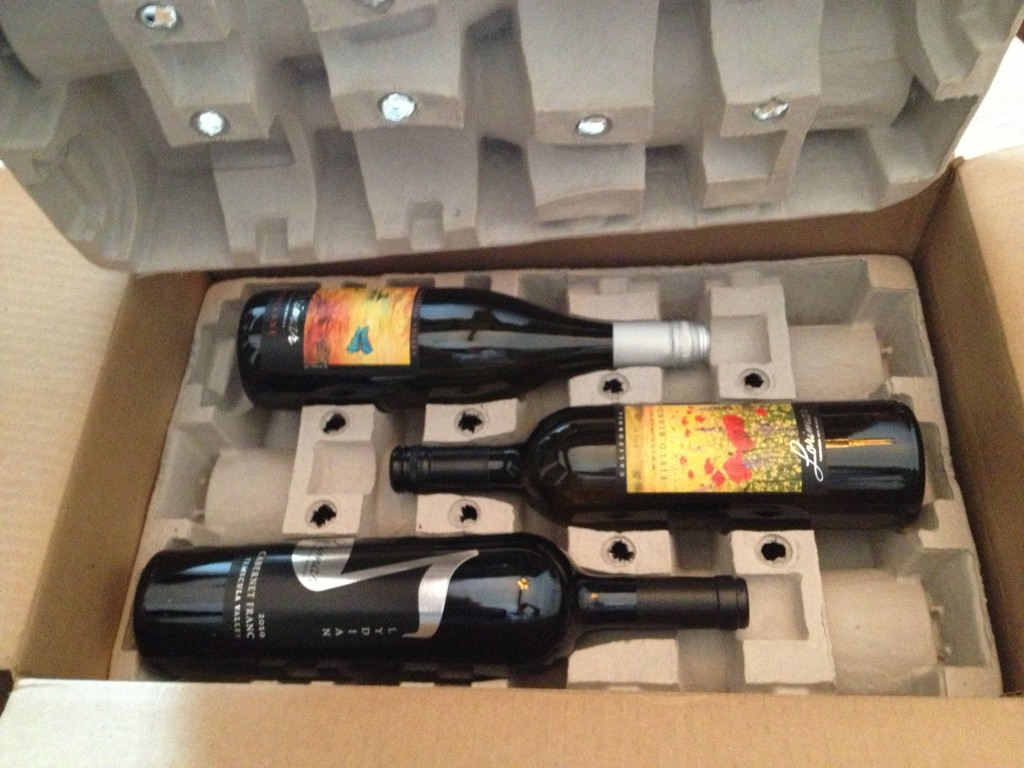 Wine delivered directly to your door!  What could possibly go wrong?
I live in a hot climate, so wine sitting at the door for too long will be damaged.  My front door is shaded and expect in the hottest of summer days, wine would be fine for a couple hours.
Ahh, but the law requires a 21 & over signature to release the wine (a tiny bit of information the vineyard forgot to mention).  So, if you are not home (or in the shower) in that 2 minute window the delivery driver is at your house, the wine cannot be delivered that day.  This is a problem for people that cannot stay at home all day of the scheduled delivery.  This also assumes that the delivery is actually made on the scheduled date.  Planning is useless, it may not actually be delivered on the scheduled day, much less advance warning of morning or afternoon attempts.
After the extra shipping expense (wine has specific shipping requirements further driving up the shipping price) and the "at the mercy of the delivery driver" pain is considered, the Wine Club shipping is just not a good idea for me.
I could have driven to California and picked up the wine myself (it is only a 5 hour drive) for as long as I have waited for delivery, both today and the day last week that the vineyard told me it would be delivered.
Update July 15, 2015 – Finally getting the hang of this wine delivery.  Better communication from the winery results in actually being home for the delivery.  Voila!  Wine delivered to my front door is pretty darn fancy.