The Phoenix Sky Harbor International Airport Skytrain is open!  The train currently runs between the East Economy lots to Terminal 4.  The East Economy lot station is located between Garages A and B.  There are passenger trams to take passengers and luggage directly to and from cars to the station.  There are still buses running between the Terminals.  For the employees and passengers at Terminal 4, this is a great service!  The skytrain is faster than the old buses, running more frequently, and the drop off is on the ticketing/gate level in the middle of the Terminal.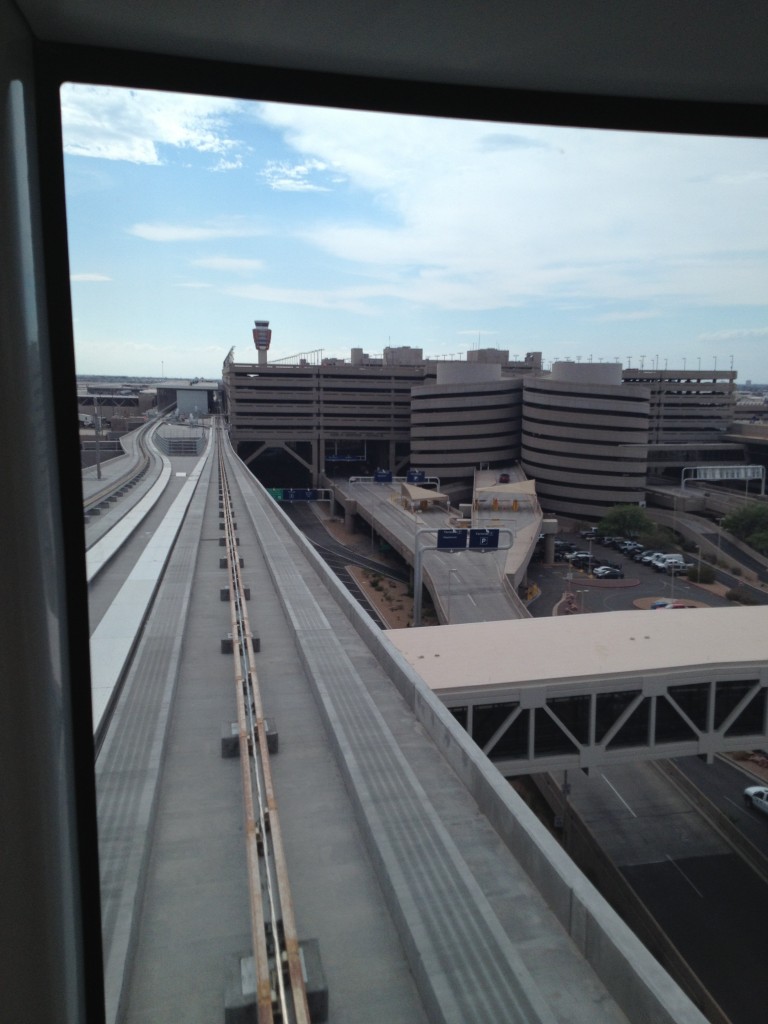 There is no additional charge to passengers.  The train is funded by airport revenues and passenger fees, so I plan to enjoy this service that I have already paid for.
The train is quiet (it is electric), fast, efficient, and (so far) clean!