I drive past the Talking Stick Resort every day on my way to work.  It looks like a nice resort from the distance.  Recently, I had concert tickets in the Grand Ballroom.  The tickets were more expensive than some of the intimate shows (small venue) that I have been to lately.  The majority of the ticket price was venue fees that nearly doubled the ticket price.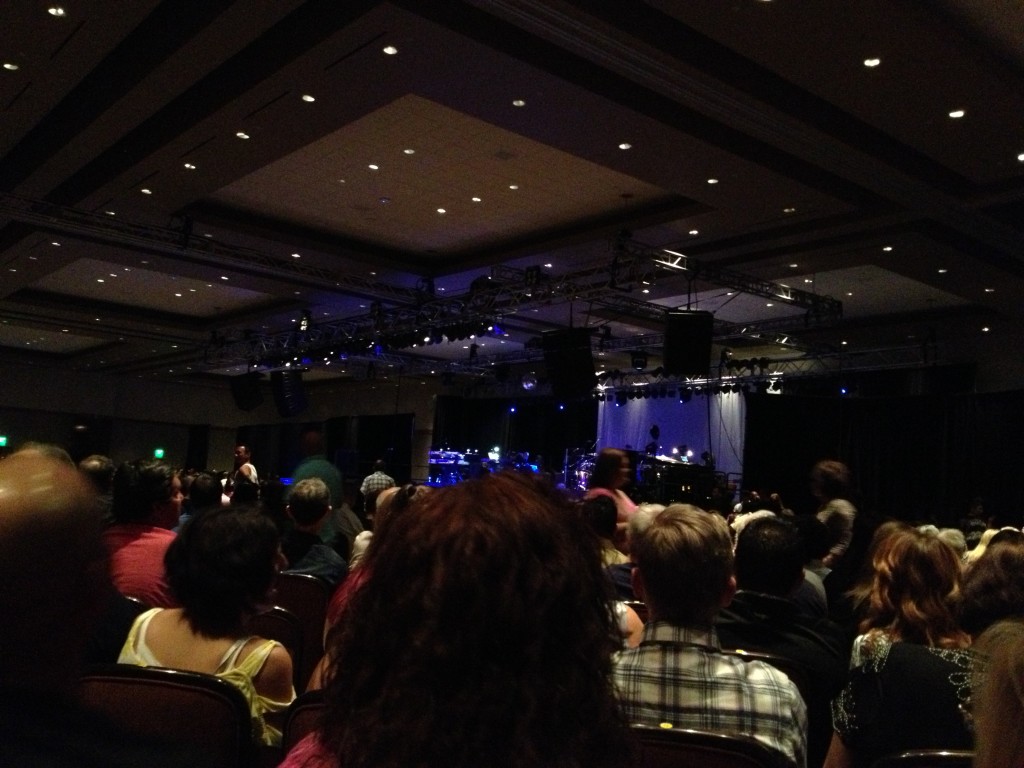 Walking in, I felt like I was at a get-rich-quick seminar, not a rock concert.  Ahh, the trick to get rich quick is to overcharge for venue fees and pocket the money.
Before the show started, we were treated to 30 minutes of sound check, which they never really got right.  As the performer was on "stage", she had to do another sound check before the first and second song which helped to reduce the distortion.  This room was not designed for music, the sound was horrible, and everyone talking near the bars and doors overwhelmed the performance.
In order to fit more people into this ridiculous space, never intended for music, they sold standing room only seating.  At least they could see the stage.  The seating area is flat and level (not graduated or stadium seating)  combined with a low stage, meant that we could only see the temporary rigging for the lights and speakers mounted to the ceiling.
Minor offenses include, the usher tried to sit us in someone else's seats, no announcement or explanation of the 40 minute delay, and lack of signs to find the Ballroom rather than the Showroom.  The nicest thing that I can say is that the seat rows were spaced far enough apart to walk past people sitting, some venues you practically have to climb over people the rows are so close.
Cash bars were located at each end of the ballroom.  Drinks were posted as $7 each.  We ordered 2 drinks, a single and a "double" that by my math should be $21 (highway robbery), but Talking Stick F-you math is $25.50, no receipt. Hmmm, a little much for tiny, water-down drinks.
Bottom line, I will NEVER give this place another cent!  It was the worst, overpriced, terrible venue that I have ever been to.  I could go on and on, about how bad this place was, but I have spent far to much time and money on Talking Stick Resort to last me a lifetime!