In light of the recent attacks, Paris is on my mind. Join me in the way-back machine of film photos and pre-EURO currency.
My first trip to Paris was in October 1998.
Booking a hotel was completed by calling a travel agent.
My pathetic high school French immediately gave me away as American, but everyone that I encountered was warm and friendly.  
My friend and I flew into Charles de Gaulle for a long weekend.  Our hotel was near the airport which required a train trip each day into the city for sightseeing. The travel agent that I booked accommodations through simply had no clue where to stay and neither of us bothered to check a map.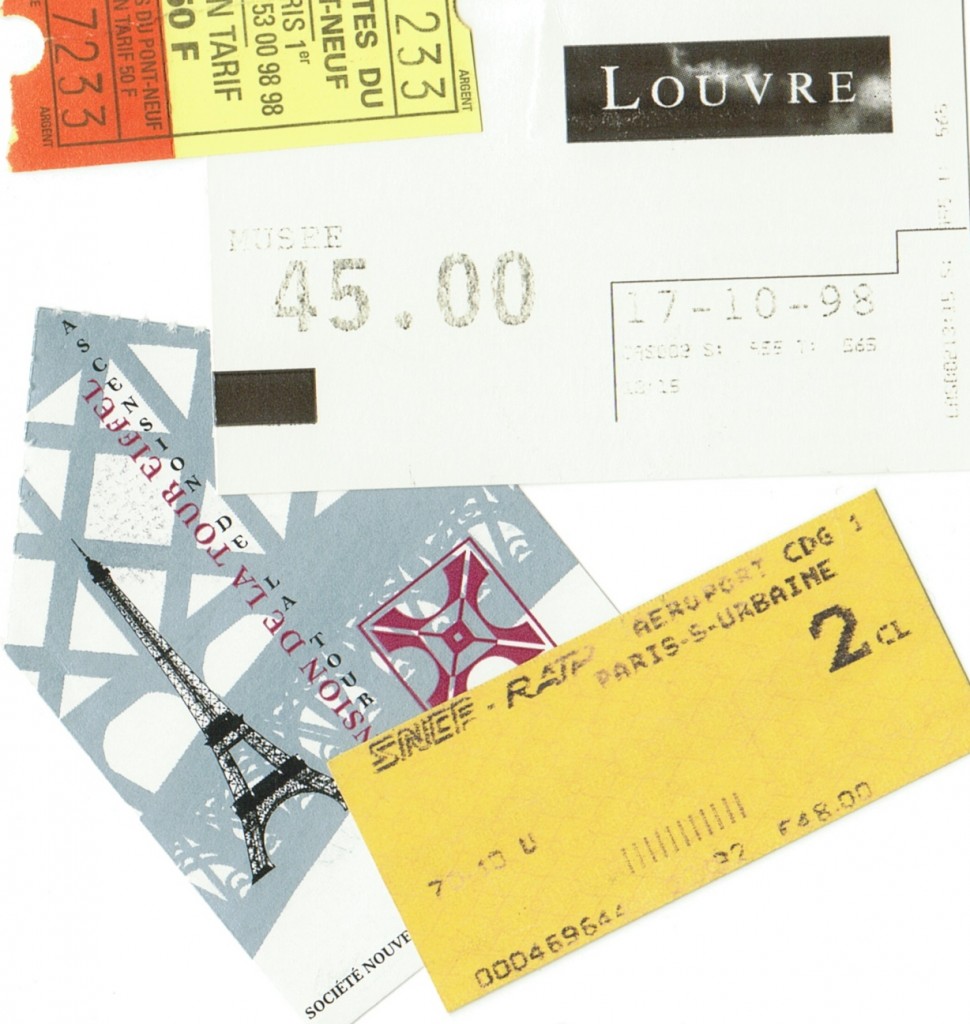 The currency was the French franc (pre-Euro), no one had mobile phones, and paper maps provided directions to each of our destinations. I spent a full day at the Louve and finished the day with an evening view from the top of the Eiffel Tower. I was hooked on Paris and crammed as many other attractions into the next day as possible before leaving.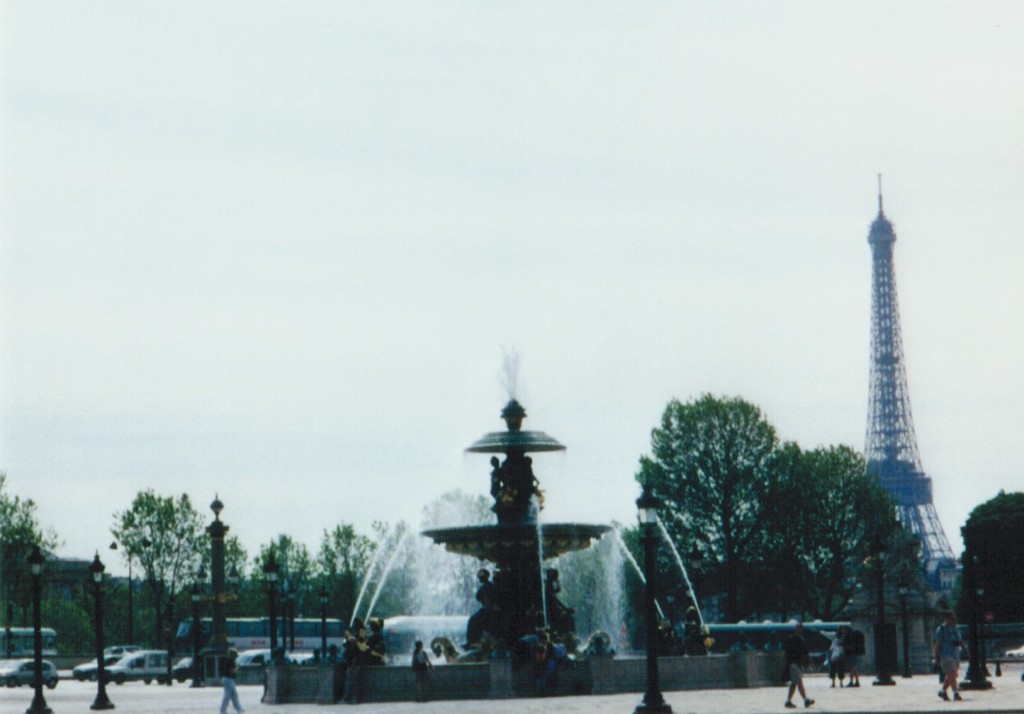 In the years since, I have gone back to Paris several more times, usually by myself (sans selfie stick resulting in few photos). In May 2001, during our European vacation, my Mother and I spent a week in Paris.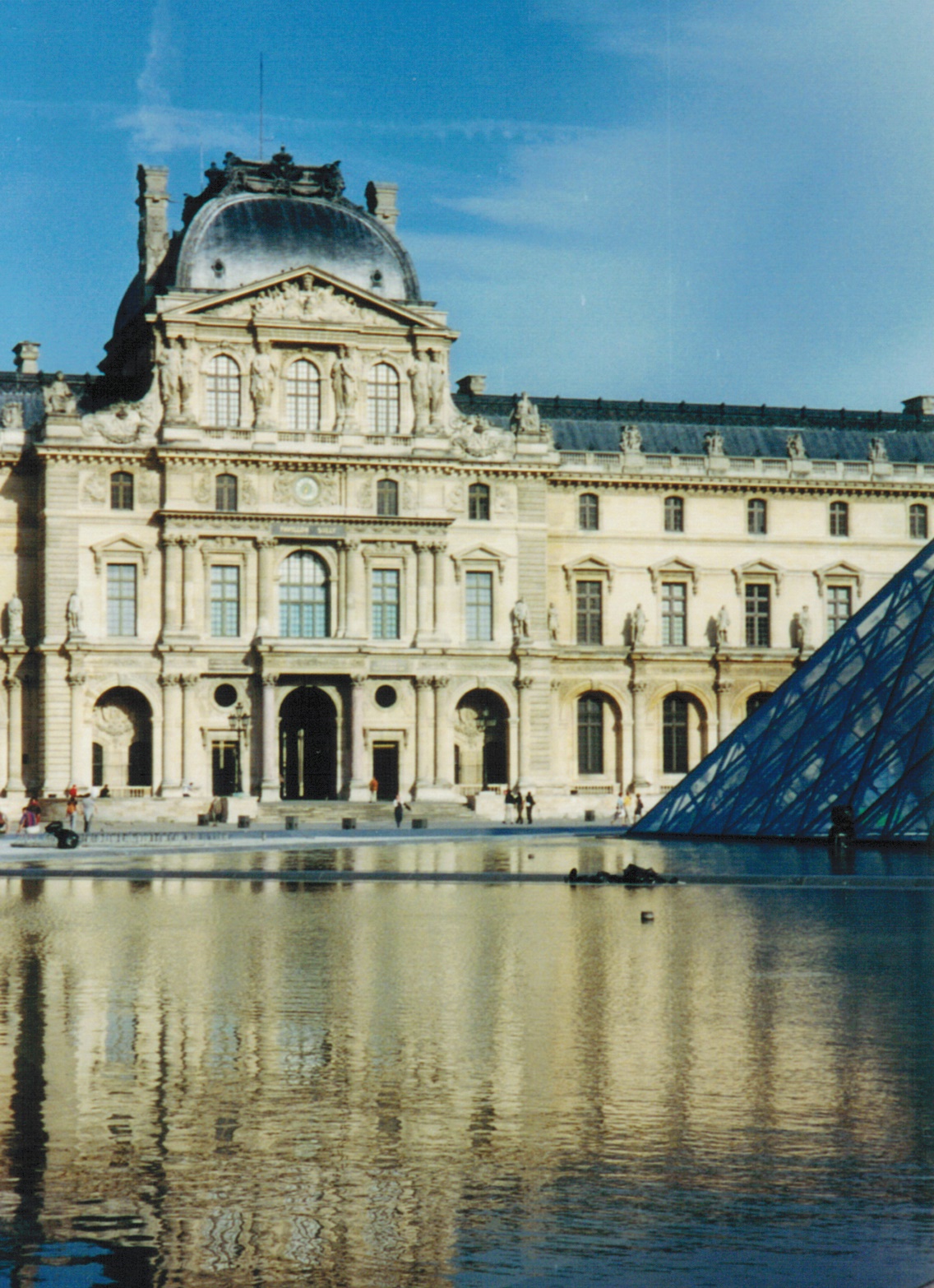 The Louvre 2001
Along with the top tourist destinations, we toured the Paris Opera house (Palais Garnier) and explored the famous fountains and gardens (Jardin des Tuilleries) around the city. By this time, the currency was Euro, I knew to take the train in from London, and our hotel was in the city near the train station. We still relied on paper maps, and we selected restaurants by delicious smells as we walked by.
I recall brighter skies than the film camera captured. No Photoshop, the flowers were bold and bright colors.
A brighter, sunny, spring day in Paris.
Asking a fellow tourist for a photo often resulted in a single blurry image. Only discovered weeks later, when the film was developed to prints.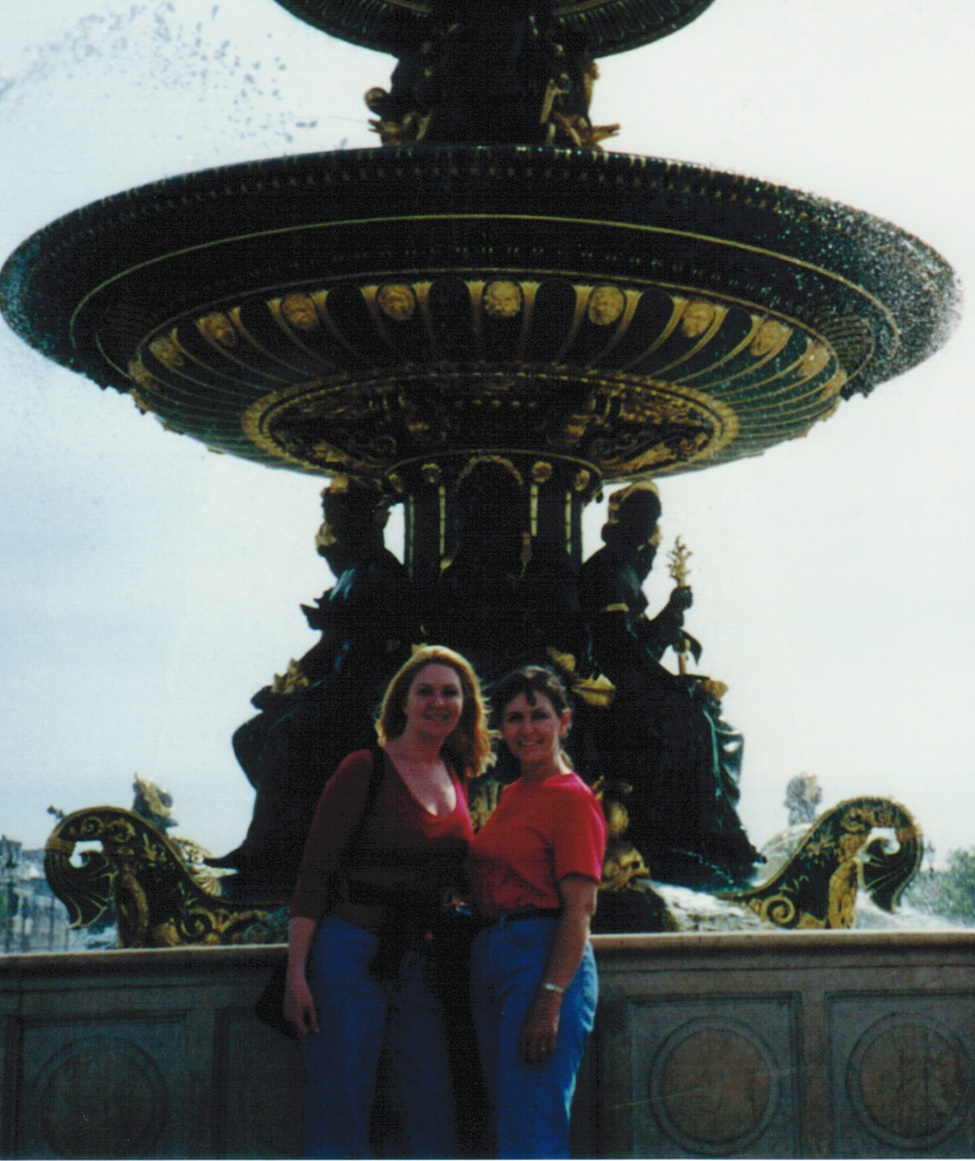 More recent visits have included internet booked hotels & train, mobile phone with international texting, and the same warm and friendly people of Paris.
Many years have passed since my last visit, and I find that today, Paris is on my mind.
Are you ready to visit Paris? First timers, or ready for an awesome trip, here are Practical Tips for Visiting Paris from Anna Everywhere. She guides you through using the metro public transportation, tips for museum tickets, and the real story on the Paris Catacombs!