I love unique, boutique-style hotels. Hotels will a bit of history are even better. The Monte Vista is a four story, red brick hotel with a rich history located in downtown Flagstaff, Arizona.  Typical for buildings of this age, the rooms are small, but decorated for full use of the space.  It was built in 1926 and was visited by old-Hollywood actors, many have rooms named after them. We stayed across from the Jane Russell room, due to a last minute booking. Next time, we will plan better and that Bob Hope room will be mine!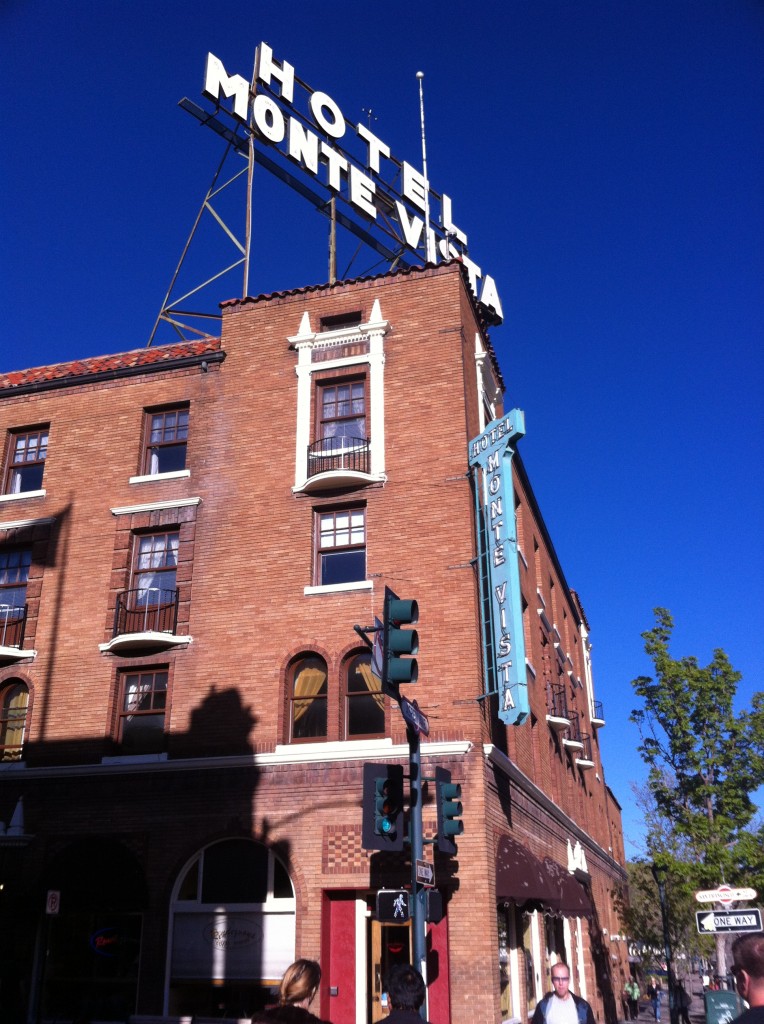 The hotel is off of the famous Route 66 (which offers its own sight-seeing and history), walking distance from NAU campus, near the Amtrak train station, a short drive to Snow Bowl, 81 miles south of the Grand Canyon, and very close to some of my favorite hiking trails!
Flagstaff is a great place to visit year-round.  It is a refreshing place to cool off in the summer, at nearly 7,000 ft elevation.  Be sure to avoid NAU graduation (usually early May) and homecoming (end of October), as these weekends tend to be crowded and expensive.