Our first experience with Puerto Rico was Old San Juan, and I was hooked! When planning our next visit, we knew we needed more time, and we wanted to explore several areas of the island. We started in beautiful Isla Verde, just outside of San Juan, then rented a car and headed out to Fajardo for a few days. Six months later, I find myself back in Fajardo.
Fajardo is an hour East of San Juan, at the meeting point for the Atlantic Ocean and the Caribbean Sea on the Northeast tip of the island. Fajardo boasts one of the world's rare bioluminescent bays, a must-see at night during the new moon, when it is darkest.
We stayed at the luxurious El Conquistador resort, and after several over-priced resort meals, we ventured out into the nearby restaurants for a local experience. Our first excursion was lunch at one of the small casual dining restaurants with a large patio. On the weekend, the locals have a big party with food trucks, music, and fun.
It is a foodie paradise! There are food stands and small dining options at every turn. A short, brisk walk up a street leads to Las Vistas Cafe for brunch, one of the best outdoor cafes in Fajardo.
Marina Lanais is located in the harbor at the base of El Conquistador. A short funicular ride down the mountain from the resort, or a quick drive around the resort to a large public parking lot, the marina is home to Casa del Mar PADI dive center & luxury charters.
My favorite beach in Fajardo is Seven Seas. This blue flag beach has clear, calm water and soft tan sand. Arrive early for the best spots and no crowds, by early afternoon this beach will be packed with people!
Kayaks are available for rent, a few beach vendors selling cold treats, and hot food in the nearby restaurant.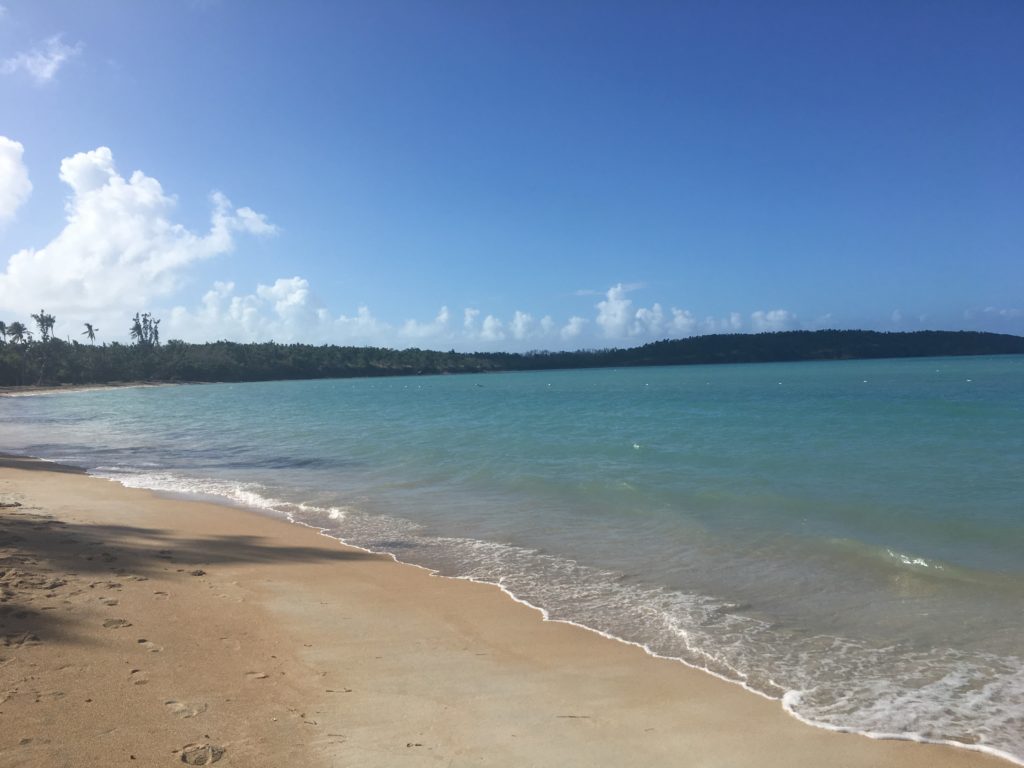 The ferry terminal located nearby in Ceiba (a short drive south of Fajardo) offers passage to the nearby islands of Vieques and Culebra and is a popular option for transportation to the nearby islands.
Fajardo is home to some beautiful water perfect for snorkeling, scuba, and fishing. Don't miss this fantastic little beach town with delicious food, water sports, and friendly people!