Step back in time and into a world of fantasy at the Arizona Renaissance Festival, full of Knights, Royalty, Mermaids, Pirates, Gypsies, and more.  
Romance, adventure, and entertainment set in a Renaissance period fantasy world full of fun in the beautiful desert of Arizona.Let your imagination run wild in this family friendly excursion back in time!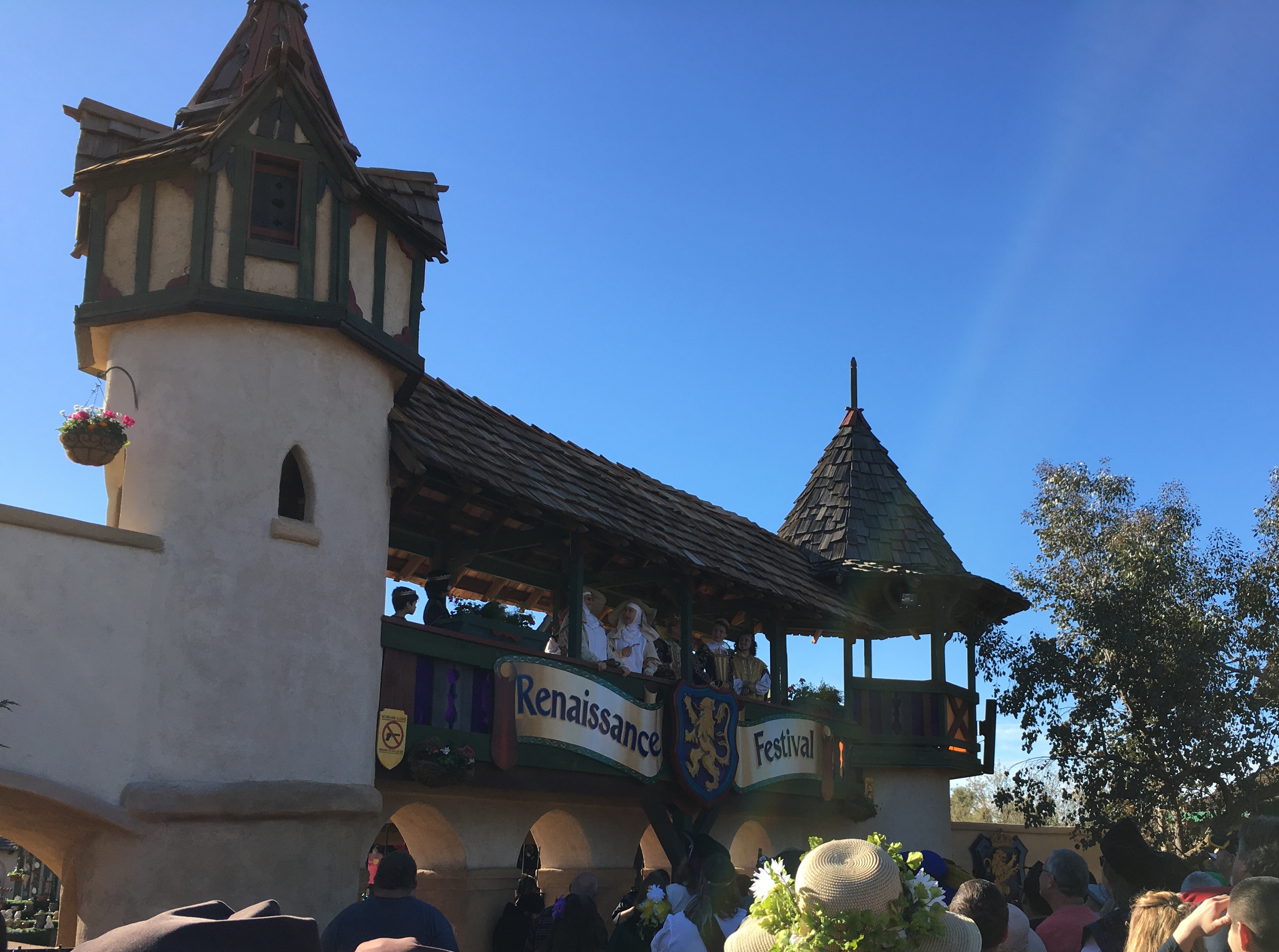 The festival operates every weekend in February and March, President's day and a few select school days. The base ticket price includes entrance to the festival grounds, ample parking, petting zoo, and all shows, including the joust.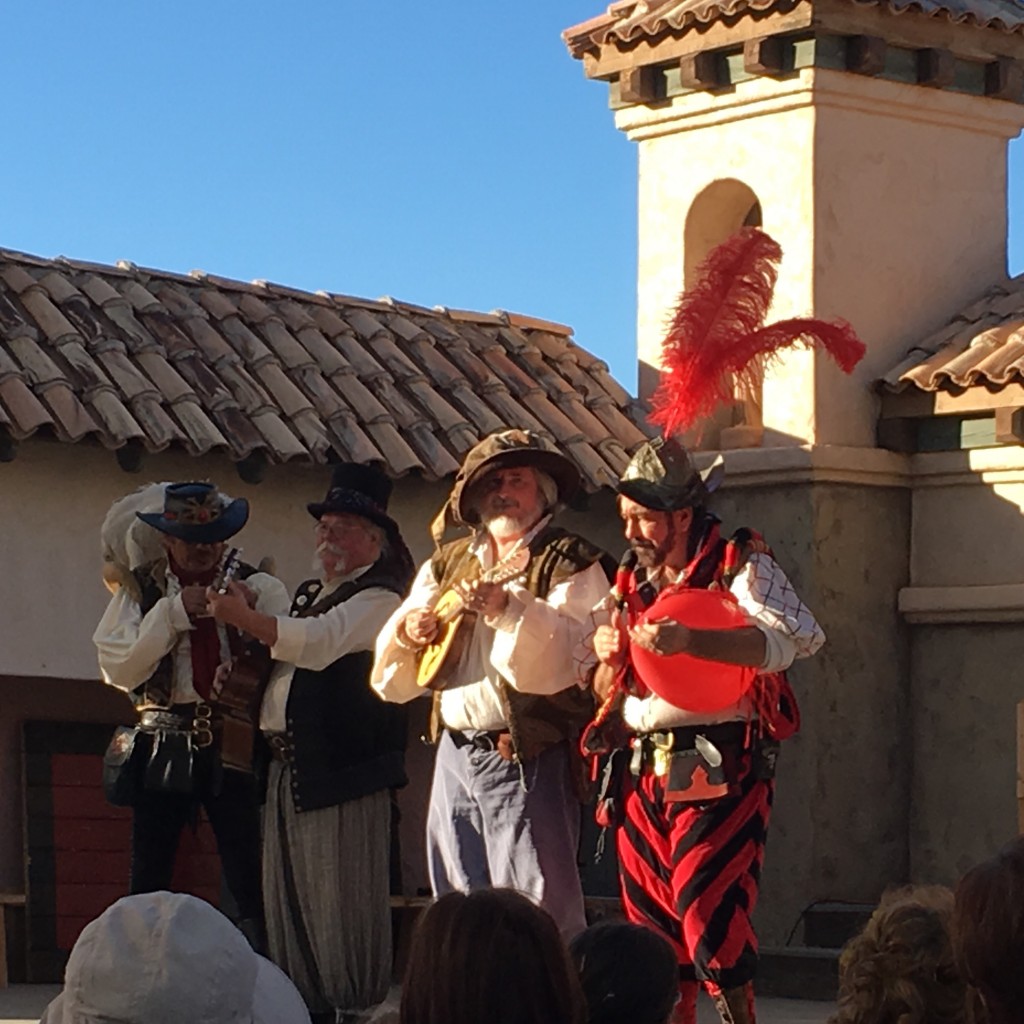 Helpful Information for your visit:
Remember to wear sunblock and drink plenty of water. This outdoor festival can get hot and there is plenty of walking around (not always under shade).
Bring cash – The show performers work off cash tips and sell show related merchandise/souvenirs at the end of each show.
There are safety/security personnel walking the grounds wearing bright yellow shirts carrying yellow flags, they are there to assist you.
The First Aid station is near the Entrance, and just behind the knife and axe throw (coincidence?).
The restroom toilets are called Privys.
The hand stamp at the exit allows for unlimited re-entry during the day.
Shows marked as (LC) are for Loose Cannon, and most are really not appropriate for small children that will repeat the darnedest things.
Many people wear costumes; cast, shop & booth workers, and Playtrons (guests enjoying the faire like you, but in costumes). It is a safe bet that anyone in a costume can provide directions, or at least tell you where you are.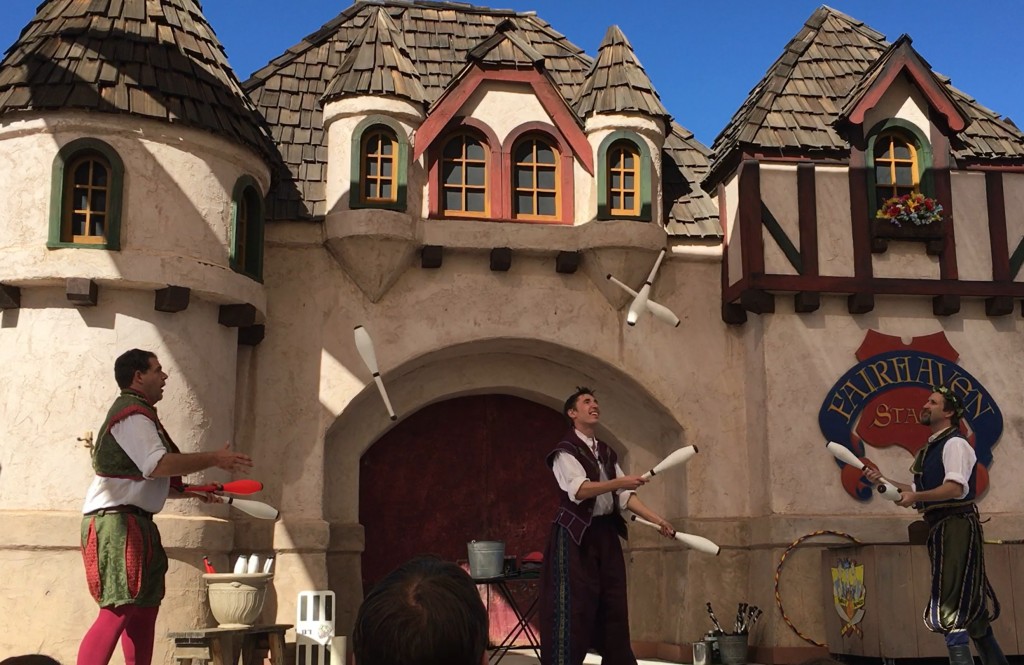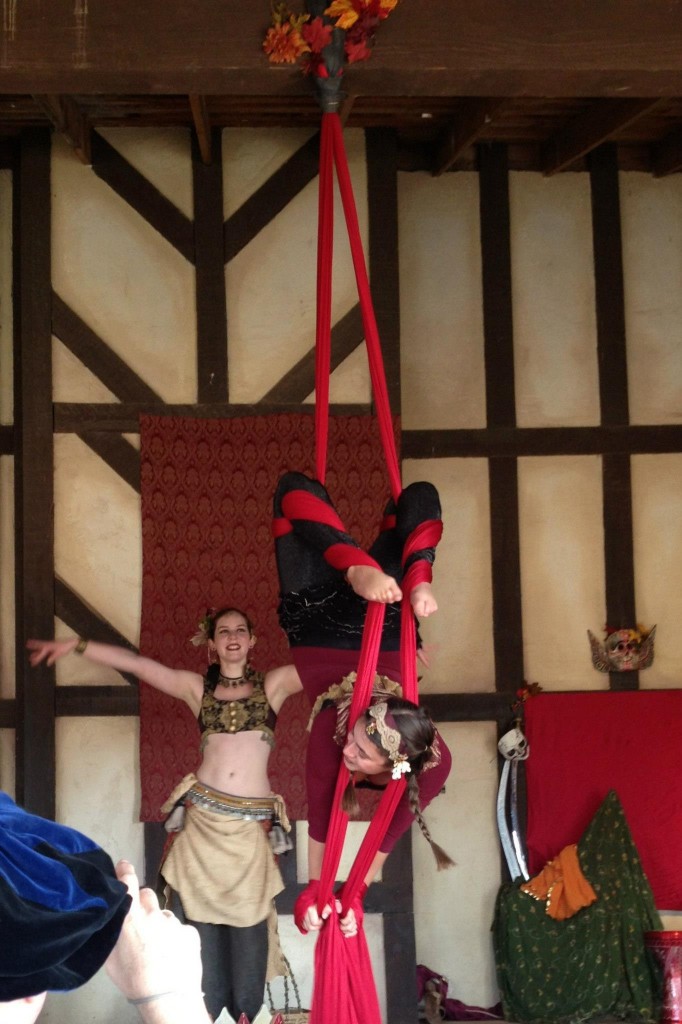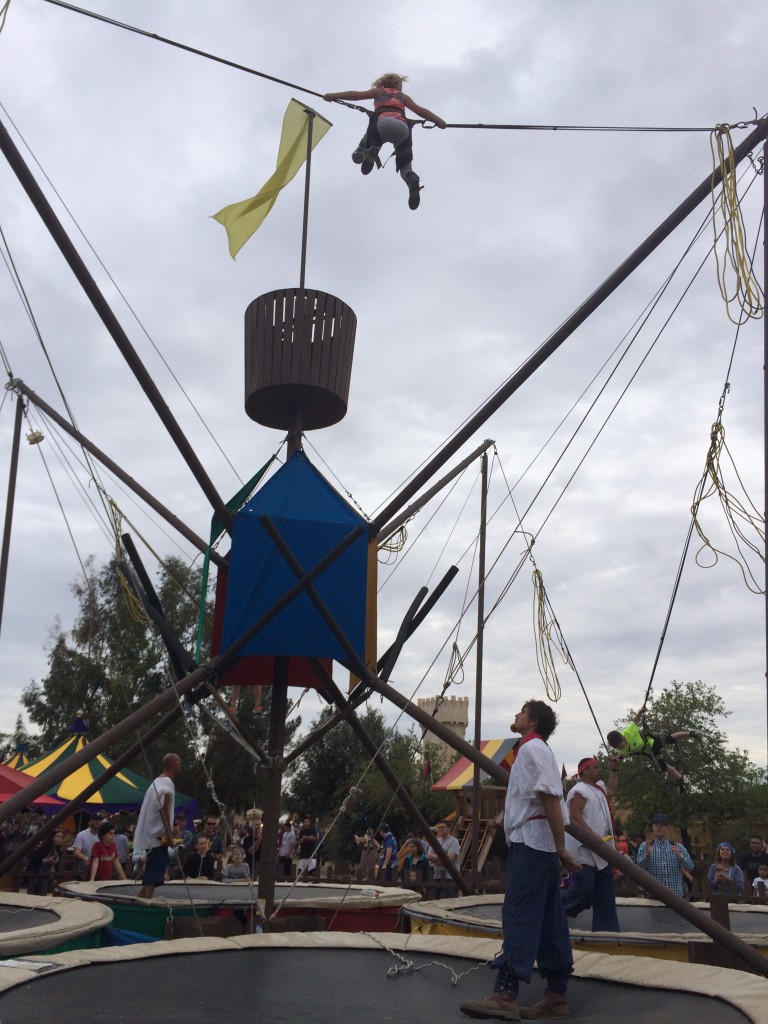 Want to Dress up without paying a King's Ransom? Check out this Beginner's Guide on What to Wear at Renaissance Festival on Peasant's Wages.
Some Frugal Tips:
Bring a ice chest of snacks and drinks in your car for a frugal mid-day break, and end of day refreshment for the drive home. One sealed bottle of water (up to 24 ounce) is allowed per person upon each entry.
Limit the games and rides. This may be a great teaching opportunity for children, set a game & ride budget, walk the entire grounds, then decide on the favorite ride(s) & games.
Bring cash and avoid ATM fees at the faire grounds.
Check for coupon discounts (Opening weekend, President's Day)
Bring your own stroller, wagon, or carts for kids; Stroller rental is expensive. There is plenty of stroller parking for shows and events like the Joust.
Load up on the comedy shows! Each of these performances are included in the price of admission (bring a few bucks to tip the entertainers).