The USS Midway Aircraft Carrier has an impressive history as a working Aircraft Carrier from 1945 until 1992. It is now a museum ship open to the public for tours.
The star of the show is certainly the aircraft carrier, with supporting roles of the wide variety of helicopters, small planes, jets and other engineering marvels.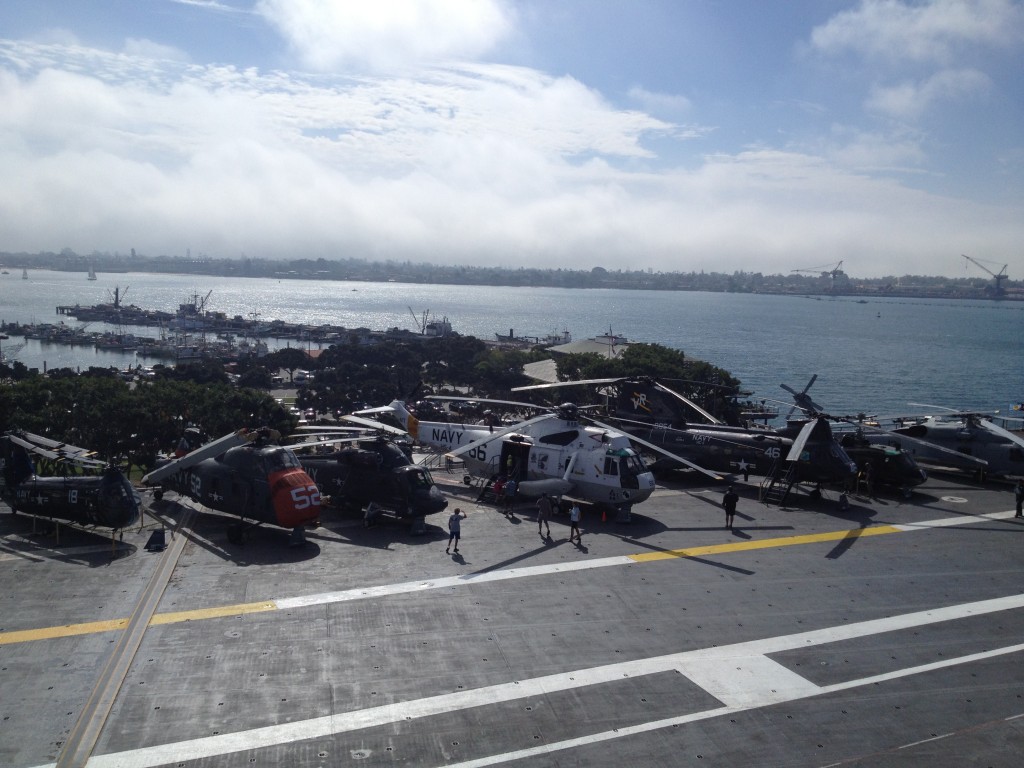 This floating treasure is full of history, fun for families, and a delight for engineering fans. Plus the view from the aircraft carrier deck is not to be missed!
The "41" designation is the chronological order the carrier was commissioned by Congress and can be seen predominately on the deck.
Exhibits and Tours
There is an audio tour, with corresponding numbers on displays to learn more about each item. Or, guests can explore many areas of the ship including the engine room, kitchen & dining, and the brig.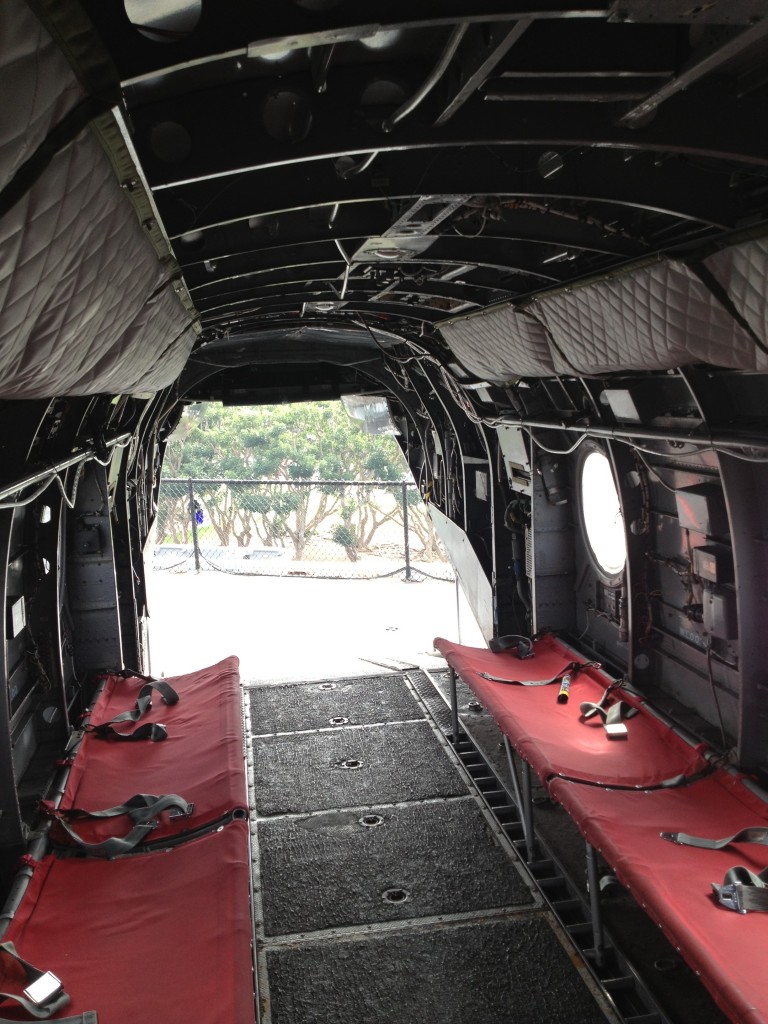 There are various fighter jets, helicopters, and aircraft displayed on deck. Some aircraft are open to walk through.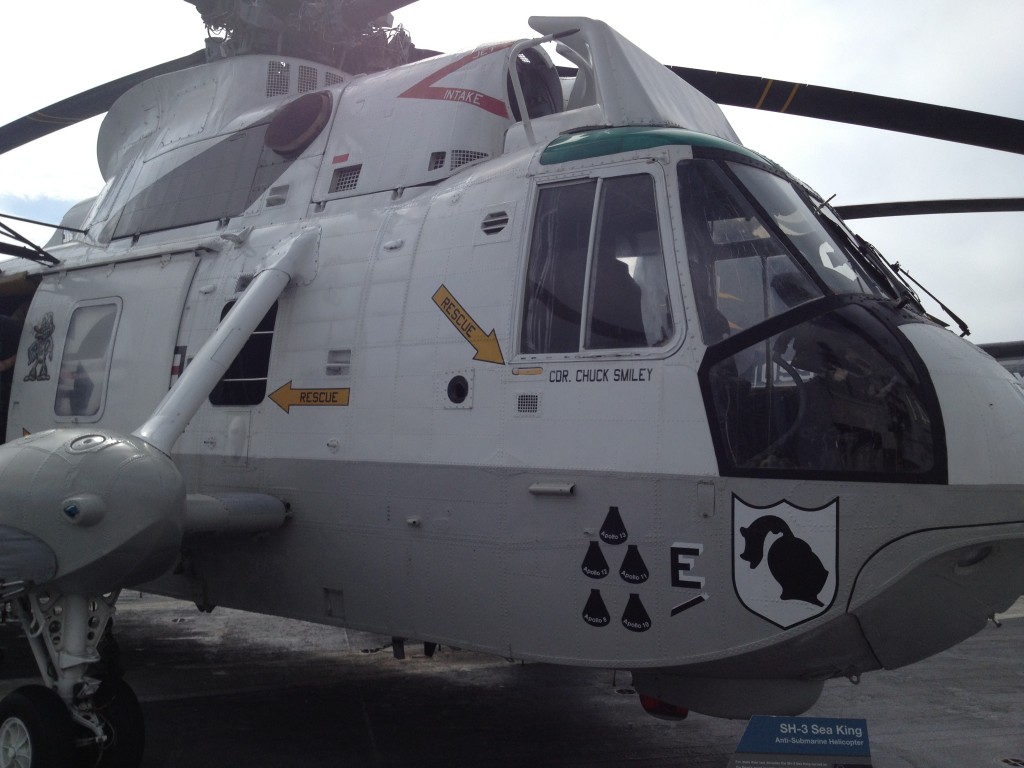 Below the deck there are flight simulators, history of the Midway, interactive displays, bathrooms (refereed to as "the head"), gift shop, and cafe.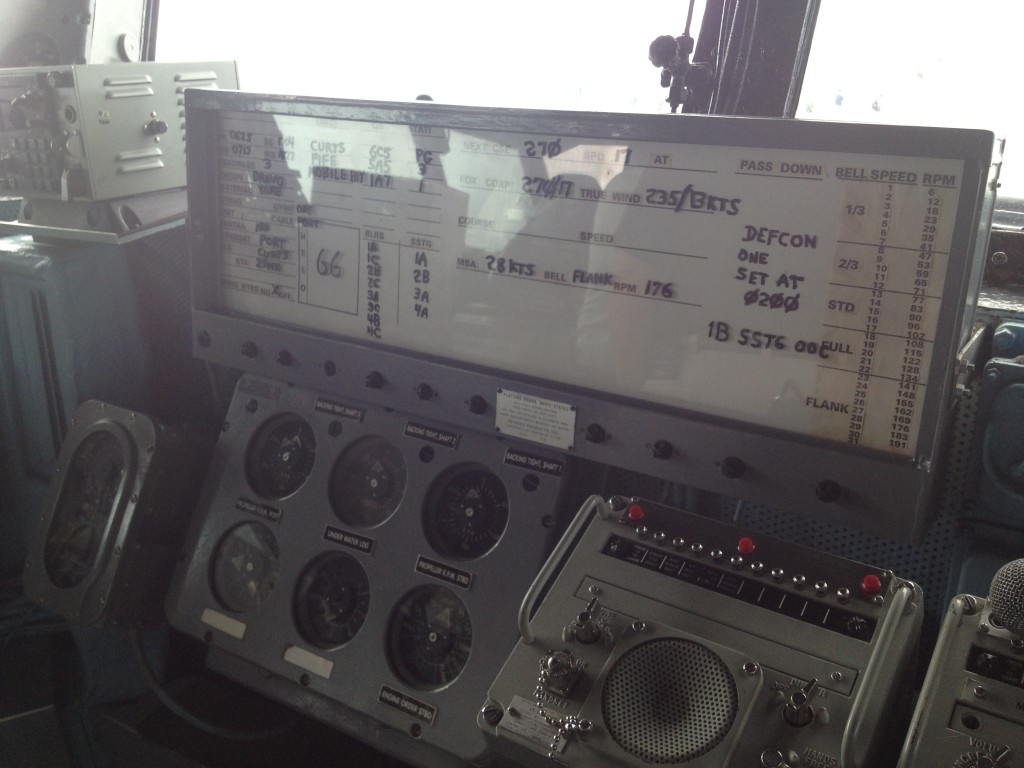 Volunteer Veterans lead tours of the Bridge and throughout the museum. There is no shortage of volunteers available to answer questions and provide directions (will multiple levels open, this place is huge!).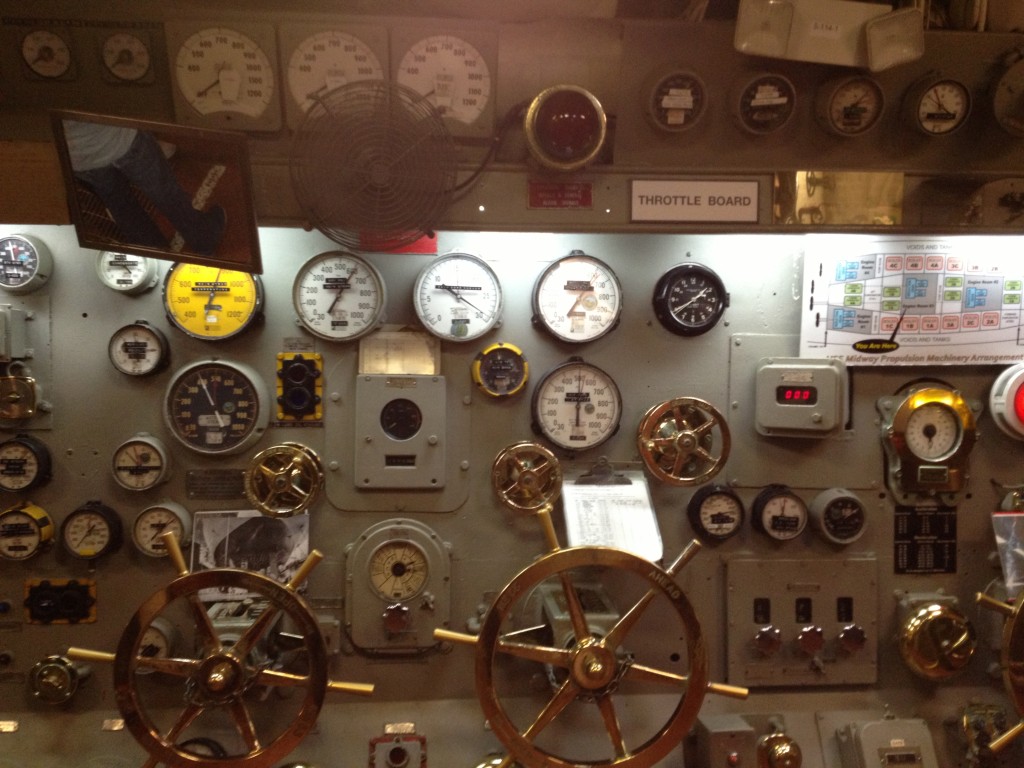 Engineering is definitely worth climbing down a few flights of stairs for!
There are frequent military events, newly added movie nights, and a wide range of educational events offered throughout the year.
History
The USS Midway aircraft carrier holds a place of honor as the long serving aircraft carrier, in operation from 1945 until 1992. Then converted to the museum ship in 2004.
The Midway was redesigned several times during the 47 year operation to support more modern aircraft. There are hands on exhibits from various periods of the aircraft working life.
Location and Logistics
The USS Midway is located in San Diego, California at the historic Navy Pier.
The Museum is completely funded by tickets sales and events on board. Be sure to check for special events and unique tour upgrades during your visit, they are well worth the extra price when available.
Plan at least 3 hours for a visit, including bridge tour (approx 20 minutes), walk around the deck, below deck activities, engineering, and no trip would be complete without a photo in the brig!