The White Tank Mountain range is located on the far West side of metro Phoenix, within the edge of Maricopa County.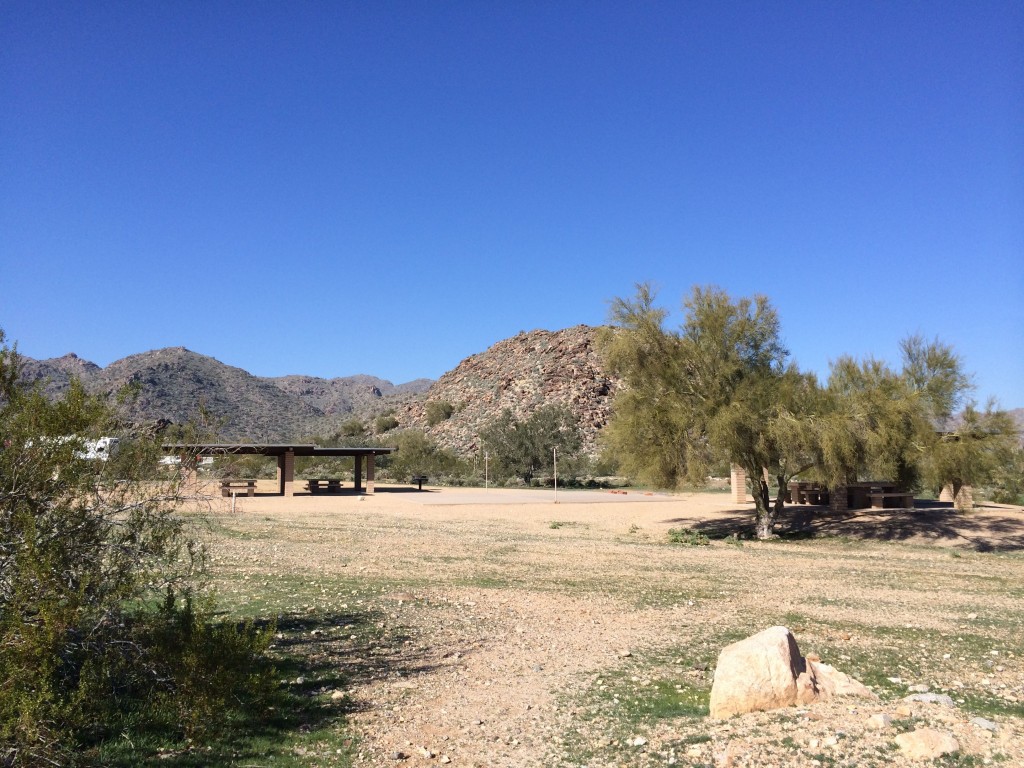 There is an entrance fee to the park, and the $6 for carload day pass was well worth it.  The park has ample parking, picnic Ramadas, campgrounds, restrooms, and plenty of hiking trails.
The views are spectacular and different trails to accommodate everyone.  The Waterfall trail is wheelchair & stroller friendly.
Everything is is well maintained and clean.  Despite being a gorgeous day to be outside, the entrance fee and location ensure the park is never crowded.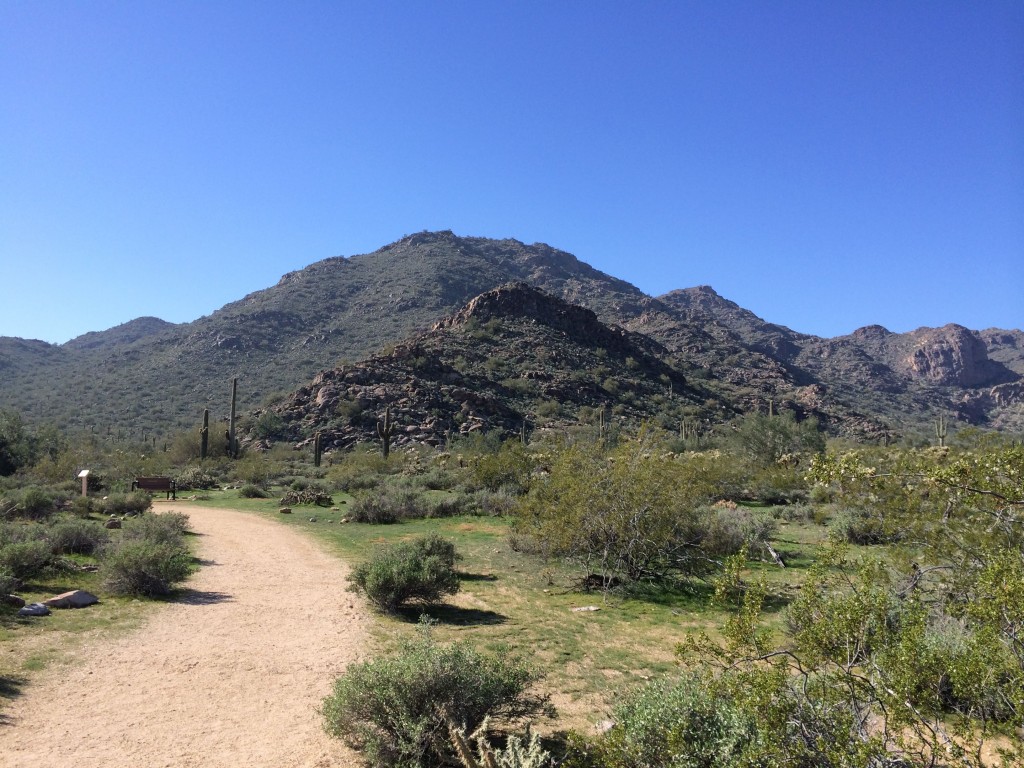 The next time someone tells you to go take a hike, grab your dog and check out White Tanks!