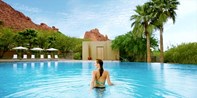 I love a good spa experiance, and I am a sucker for a great pool.  The promotional photo for Sanctuary Spa on Camelback is stunning and serene.  Travel Zoo offered a fantastic deal, so I immediately bought a spa deal and booked an appointment.
Sanctuary Spa on Camelback is nestled at the base of Camelback Mountain.  There is no indication of being in the middle of metro-Phoenix, it feels like you are far-far away.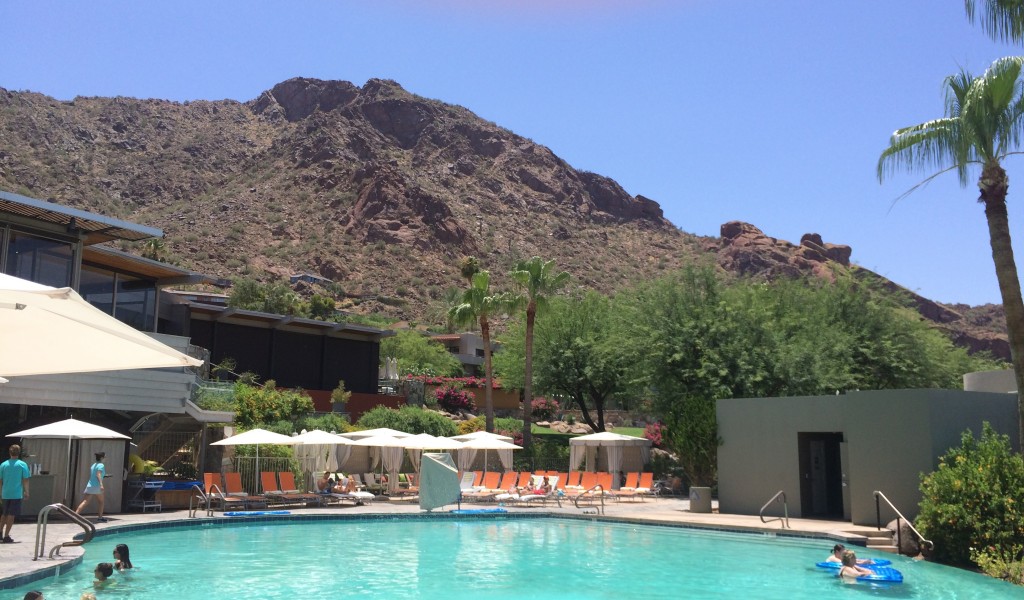 This is what the pool really looks like, not as exactly the same as the promo photo using the super wide angle lens to make the pool look much, much bigger.  The slate tile surrounding the pool is beautiful, but dark gray and horribly hot (not a good plan for a pool in Arizona).  The only shade is from the few cabanas (in the photo) and the umbrellas for the majority of the lounge chairs to the left of the pictured pool. The pool was refreshing, but lacking any breeze or shade, I cut my time short.  The pool is shared between the resort & the spa and was starting to get crowded when I left.  The view is beautiful, just not quite as remote as the promo photo indicates.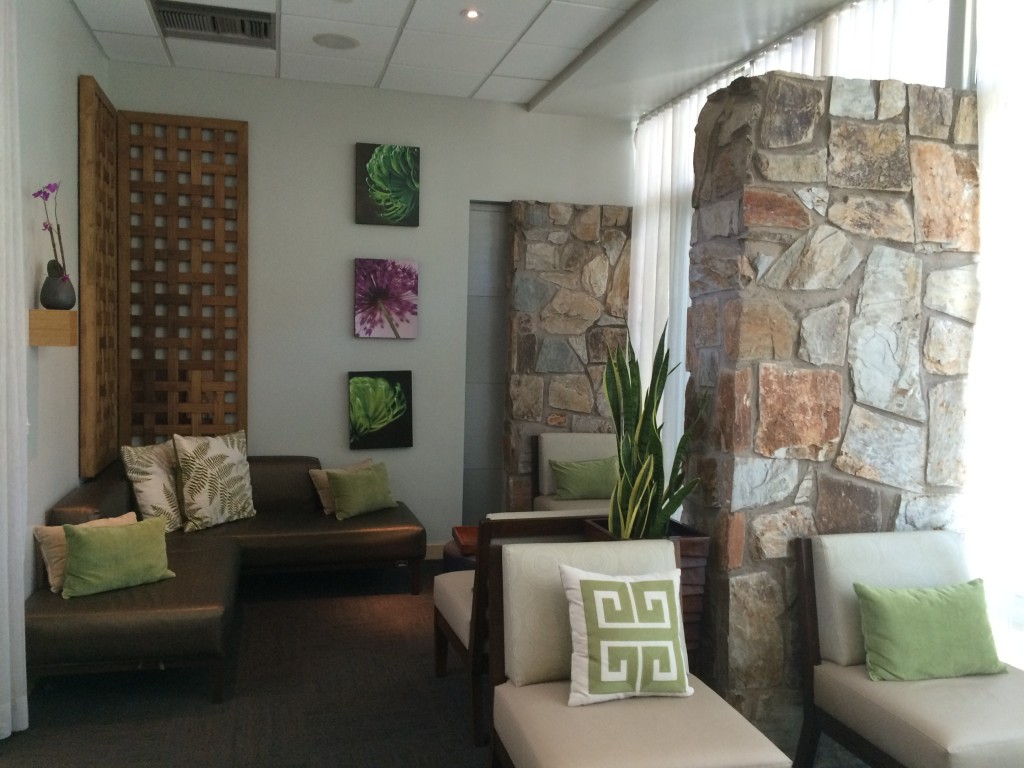 The spa front desk staff were polite and after a quick check-in and payment (the mandatory tip is applied before treatment when using a discount voucher), I was escorted to the Ladies locker area.  I was not offered a tour of the spa facilities, even after I explained it was my first visit, and I had to ask for directions to the pool.
I purchased a voucher for the Sanctuary Jewel 60 minute facial.  The aesthetician asked very few questions and really did not explain what products she was using or why.  One of the masks smelled delicious and she confirmed my theory that is was indeed a Pumpkin mask.  Everything felt really nice and smelled wonderful.  I opted for the additional foot moisturizer and eye treatments.  My face is soft and glowing, so whatever she did, it was a good treatment. Continue reading "Sanctuary Spa on Camelback Review and Spa Tour | Arizona Spas"