Are you traveling to Puerto Rico?  Thinking about it?  Do you like food?  Do you like Free Entertainment?  If you answered YES to at least one (of course you did), then I have an event for you!
Every month the city of Ponce, on the Southern coast of Puerto Rico, host a huge Food Truck Festival!  There are musicians, performers, and entertainment, children's play area, great people watching, and FOOD!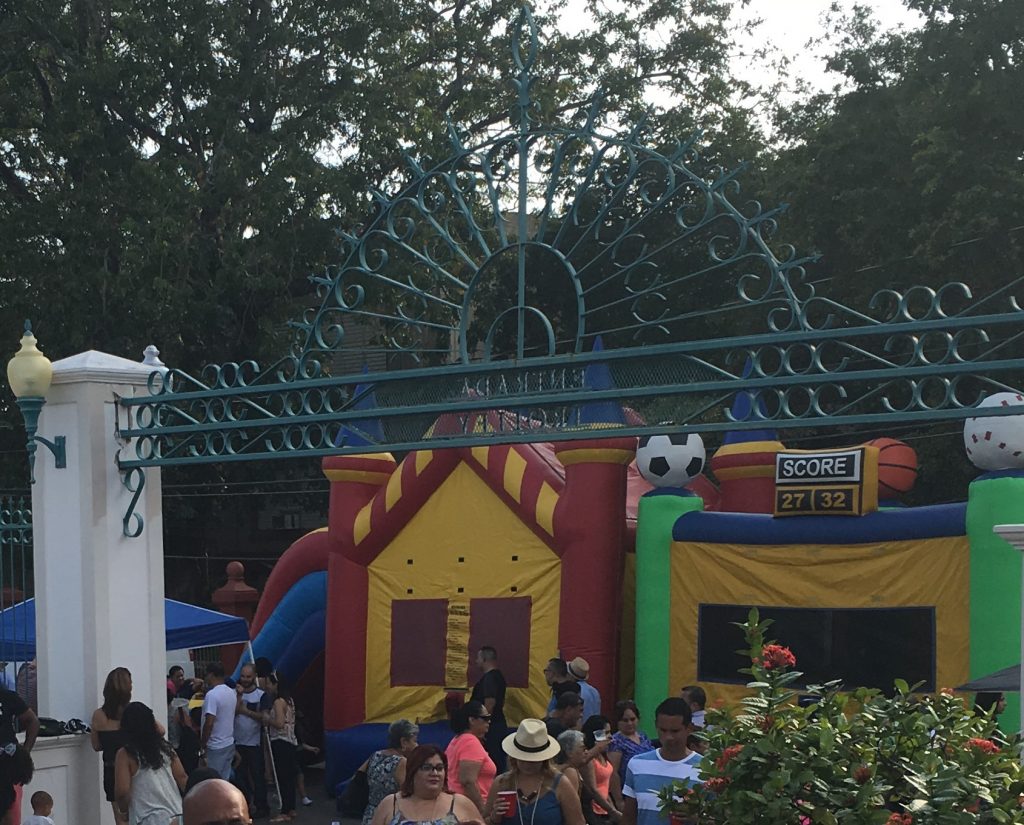 The event is held in a local park (Parque Dora Colon Clavell) in the heart of Ponce, just off of the the 52 highway.  The streets directly around the park are closed to vehicle traffic, and cars are directed to nearby parking, then just follow the music to the event.  It is well organized and safe.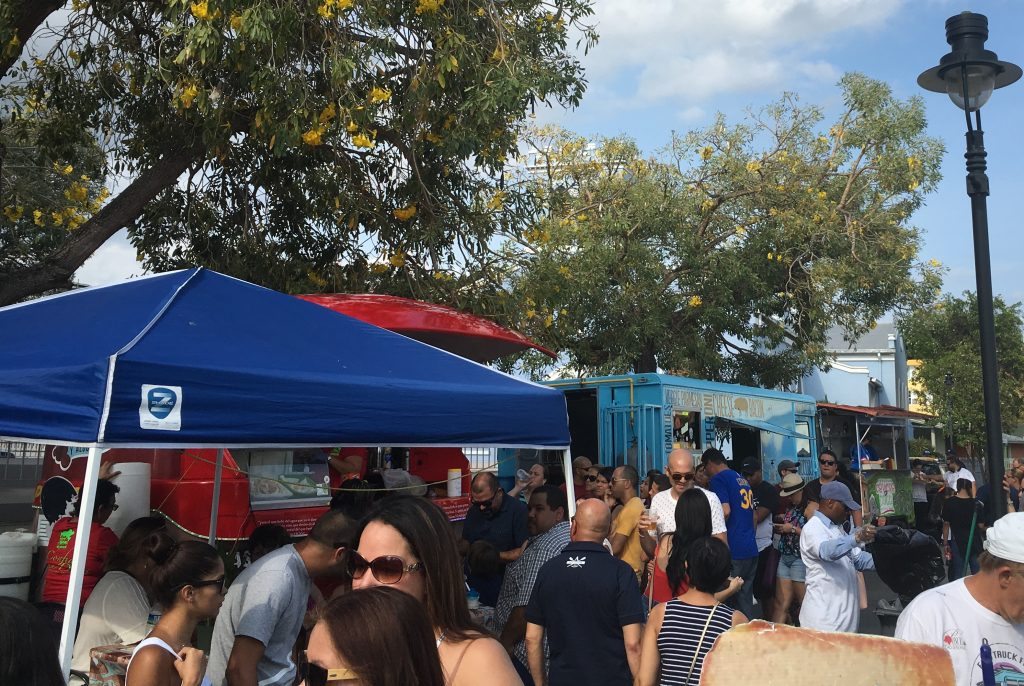 Food trucks from all over the Island come down to Ponce for this monthly Festival. There is traditional Puerto Rican food and drinks, pizza, burgers, fusion, noodles, and more!  We ordered small plates from several vendors, each dish was delicious!  Two adults (us) spent $21 total on food!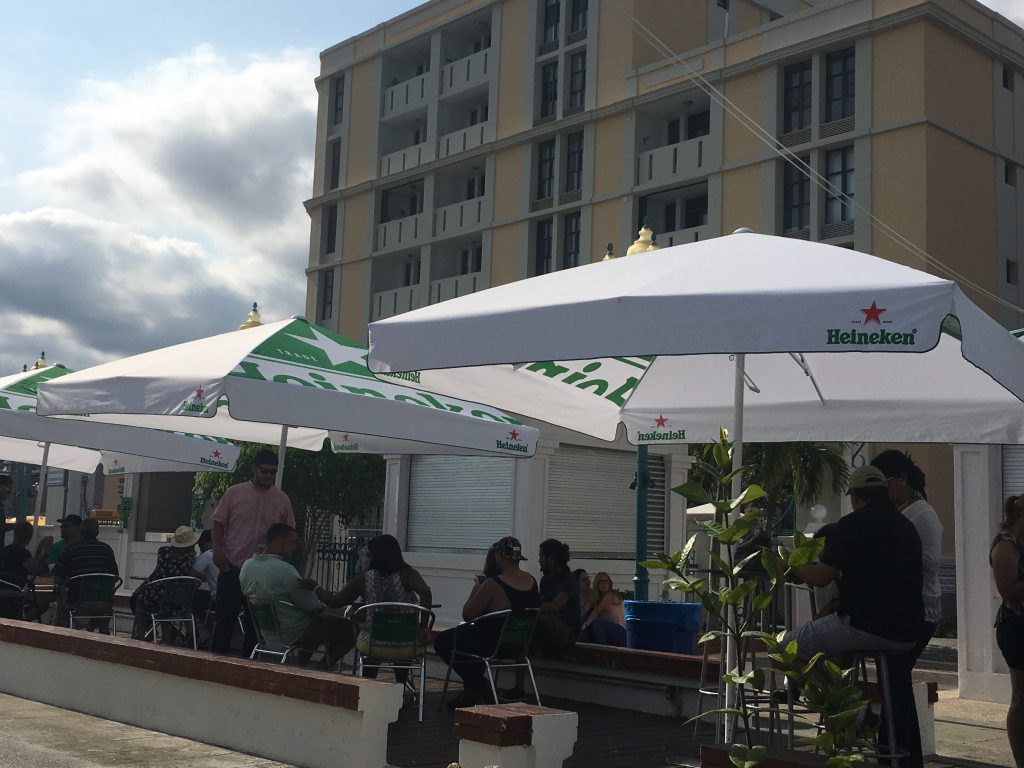 We spent more money on drinks, which I blame on the Verve Cliquot Champagne air stream trailer and the fresh made Pina Colada stand.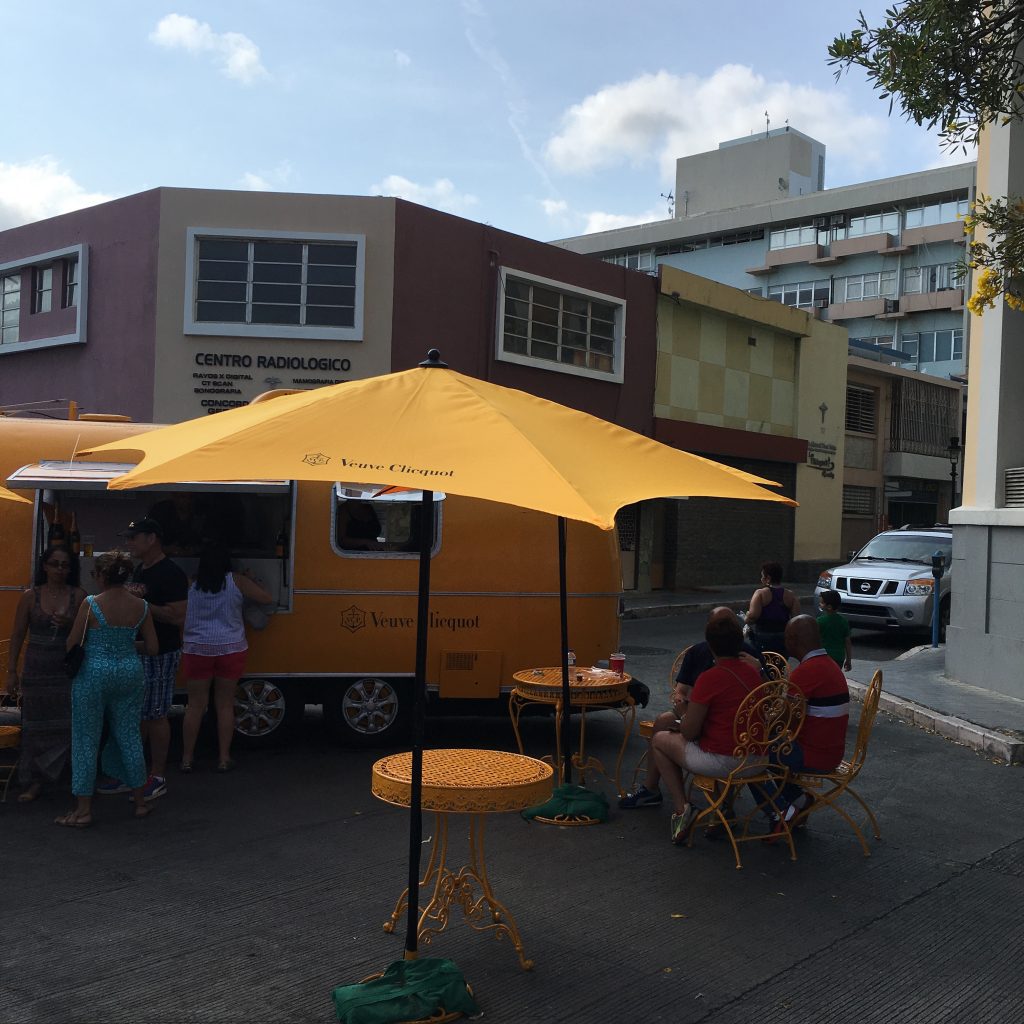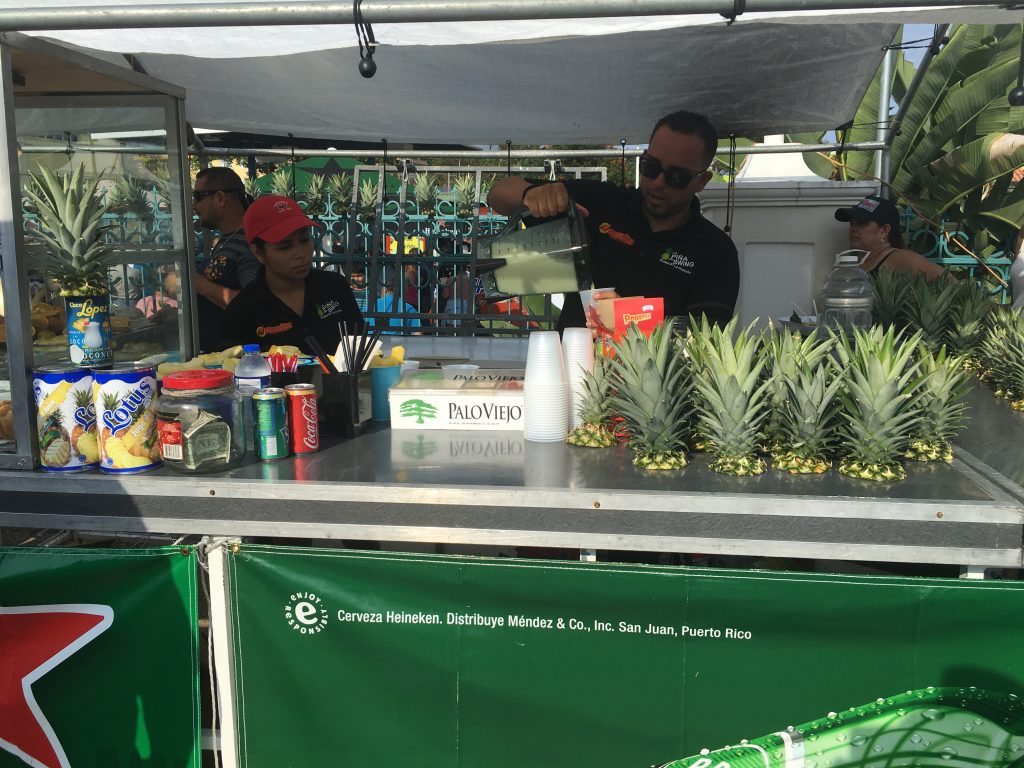 Between food orders we watched several different entertainers of aerial acrobats, dancers, and musicians.  There is a small selection of local vendors in the inner circle, plenty of places to sit and watch the entertainment and eat the food.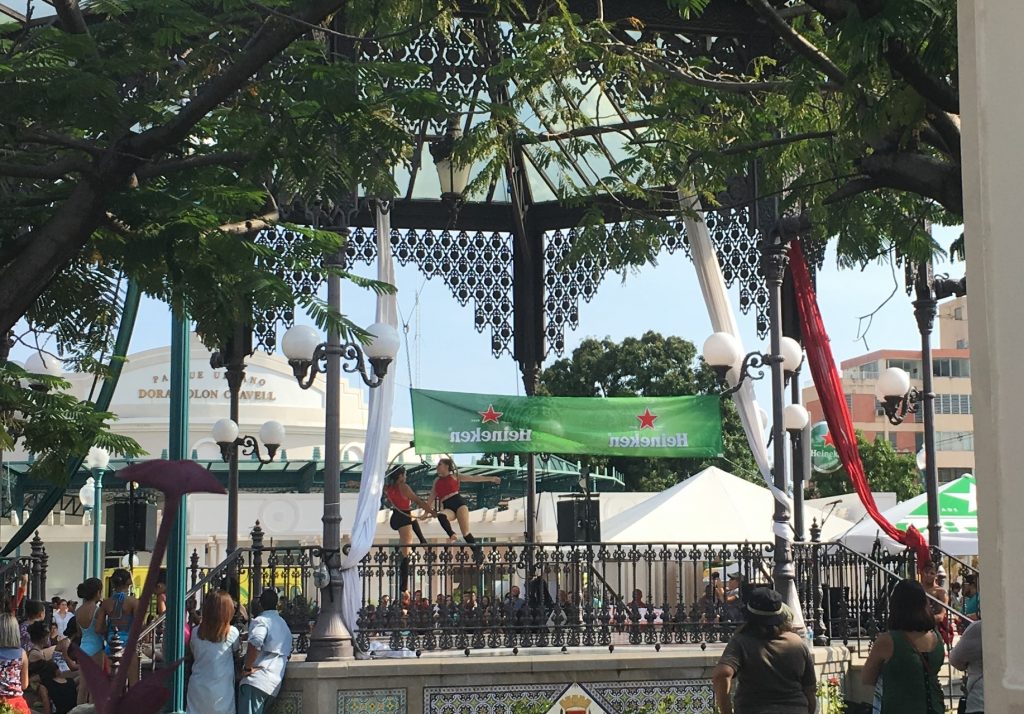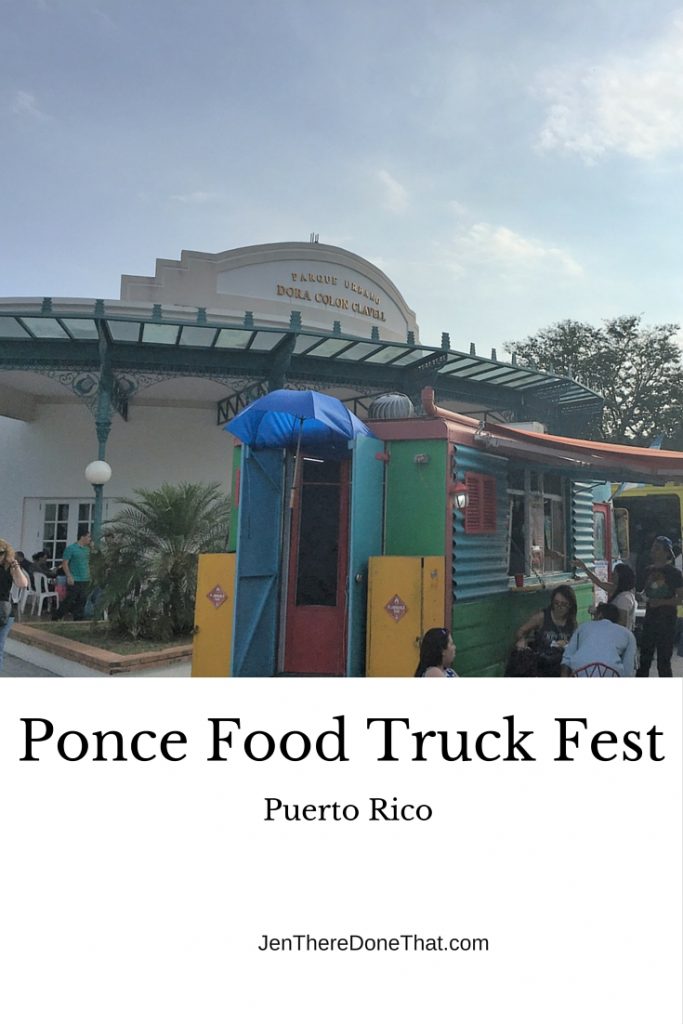 Come hungry and enjoy the variety of cuisine at the Ponce Food Truck Festival.
Upcoming dates and food truck information is posted to Facebook.