Earnest Restaurant opened in Chandler last week after a menu and atmosphere re-design from my beloved Cork.  Even with all the reassurances from the owners and staff before the redesign was unveiled, I was worried!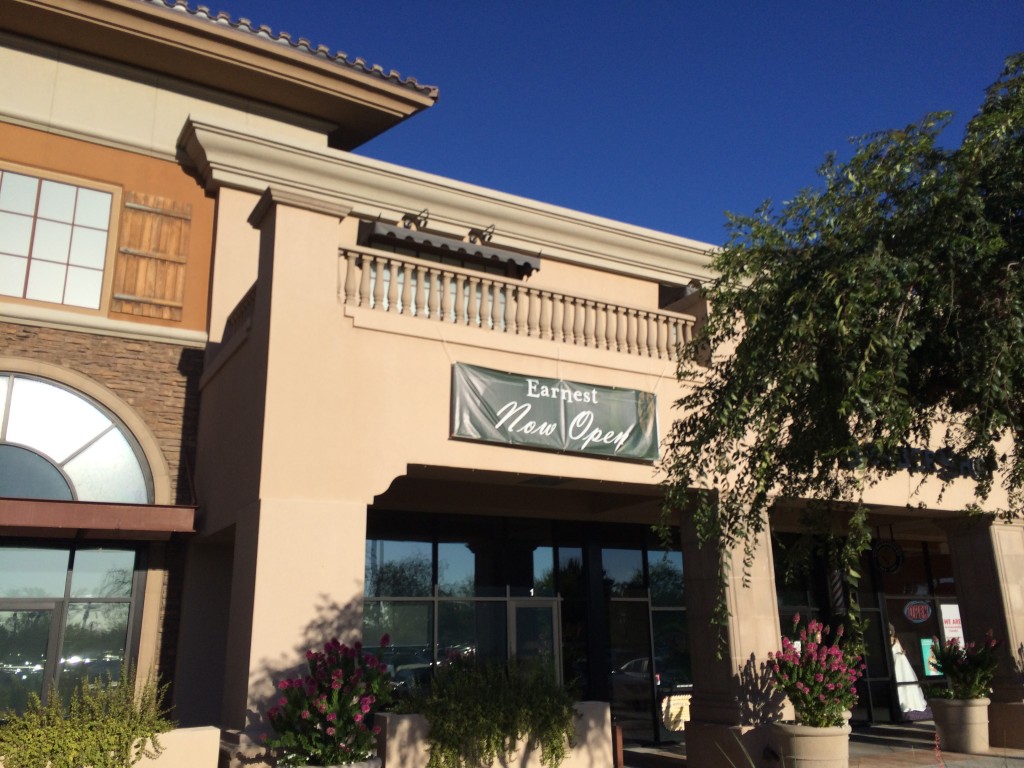 Executive Chef Brian Peterson is still creating the same style high-quality American cuisine with more focus on comfort food and larger portions.  Pastry Chef and Partner Danielle Morris is still serving her amazing Banana Cream Pie and continues to amaze with her delicious desserts.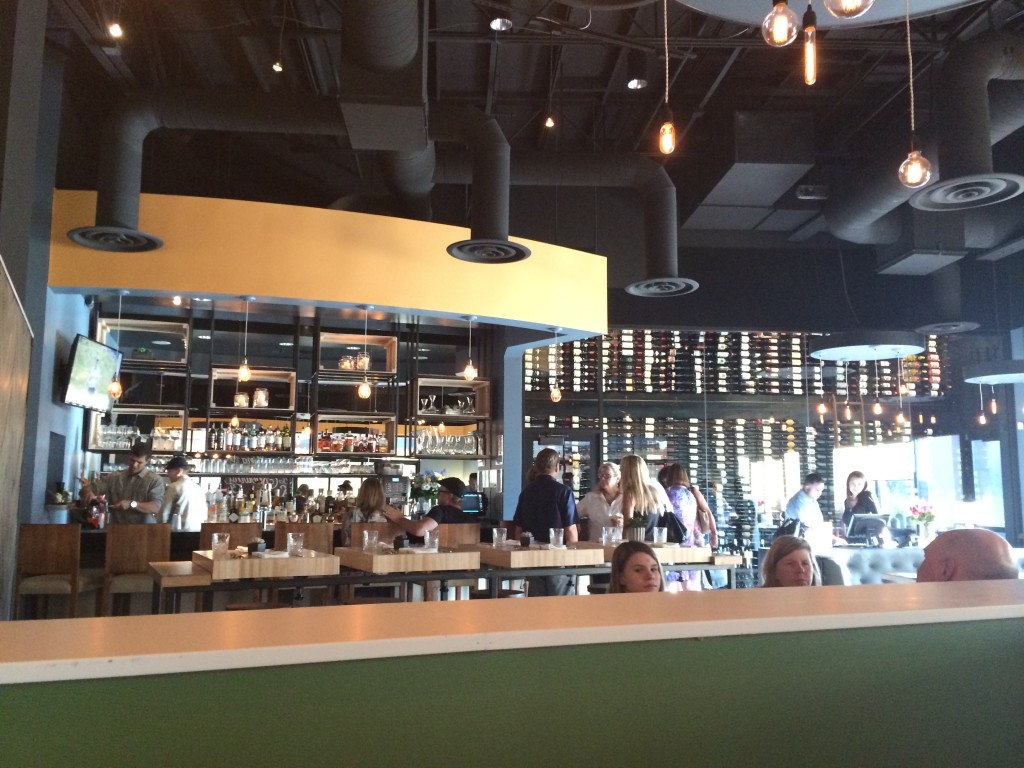 The changes?  Earnest is a casual dining experience, rather than the more formal fine-dining from Cork.  There are several community tables that can be converted to accommodate various size groups.  It is louder.  Earnest can seat more people, and due to the more strategic seating arrangement, there are simply more people than can get reservations and just walk-in for a table.  The decor is modern industrial, yet the overall feeling is simple comfort.
What is the same as Cork? The same owners Chef Brian and Chef Danielle, the same Manager Winston, and the same level of service from the (same) servers.  Saturday was busy, they were clearly short-handed, but the level of service stayed exceptional through-out dinner!  Tuesday evening they were not as busy, Chef Danielle came by to talk to me before my meal to ask about my thoughts so far.  Then Chef Brian came by after I ate dinner to ask how I was doing and what I thought of my Buffalo dinner.  The owners listen to feedback and genuinely want everyone to have a great meal.  Chef Brian assured me that he would continue to offer seasonal menu changes and continue to experiment with his entrees so it will never be boring. The staff is still very knowledgeable on the food and beverage selections.  At seating, each table is provided with an iPad loaded with an interactive Wine menu, which I occasionally flip through.  Then, I ask for wine recommendations from my server and am always pleased with the selection.  These folks know their wine and have a fantastic selection.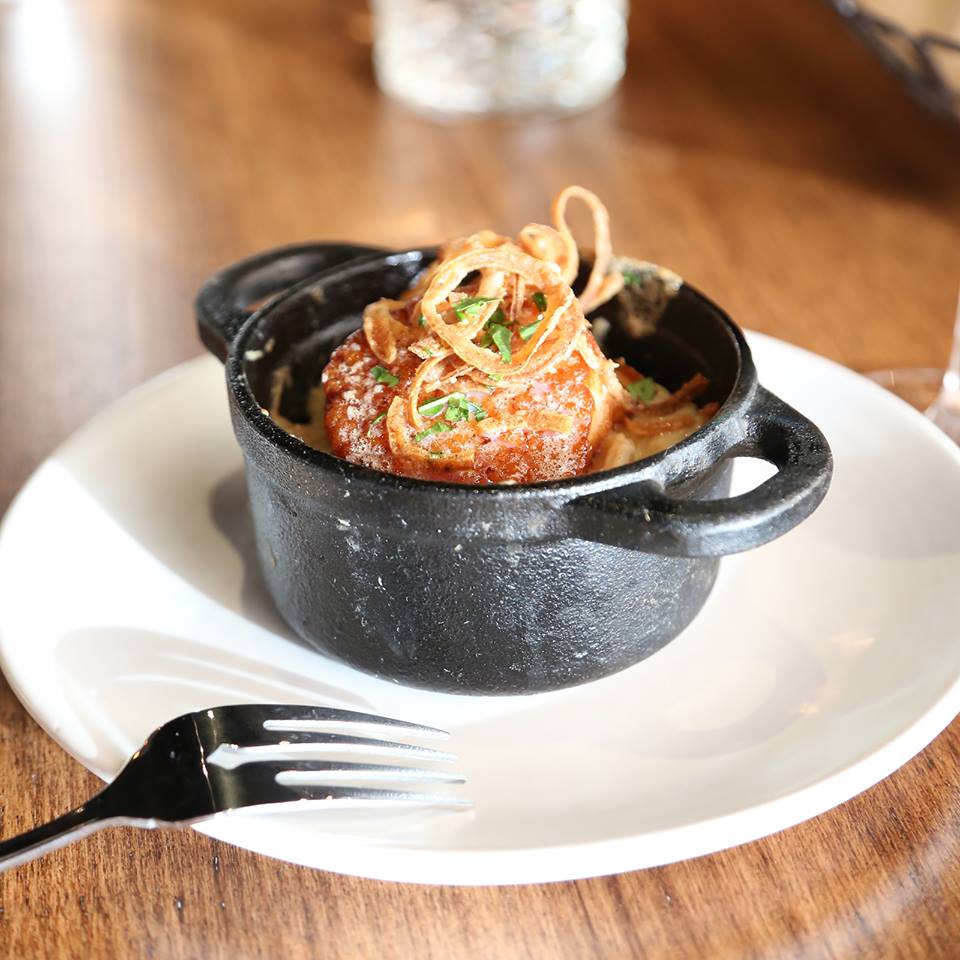 The food – AMAZING.  Seriously, the scallop-tuna casserole was delicious.  The scallop was cooked perfectly (Chef Brian nails it every time), and the onions on top were the perfect flavor enhancement to the delicate scallop atop tuna.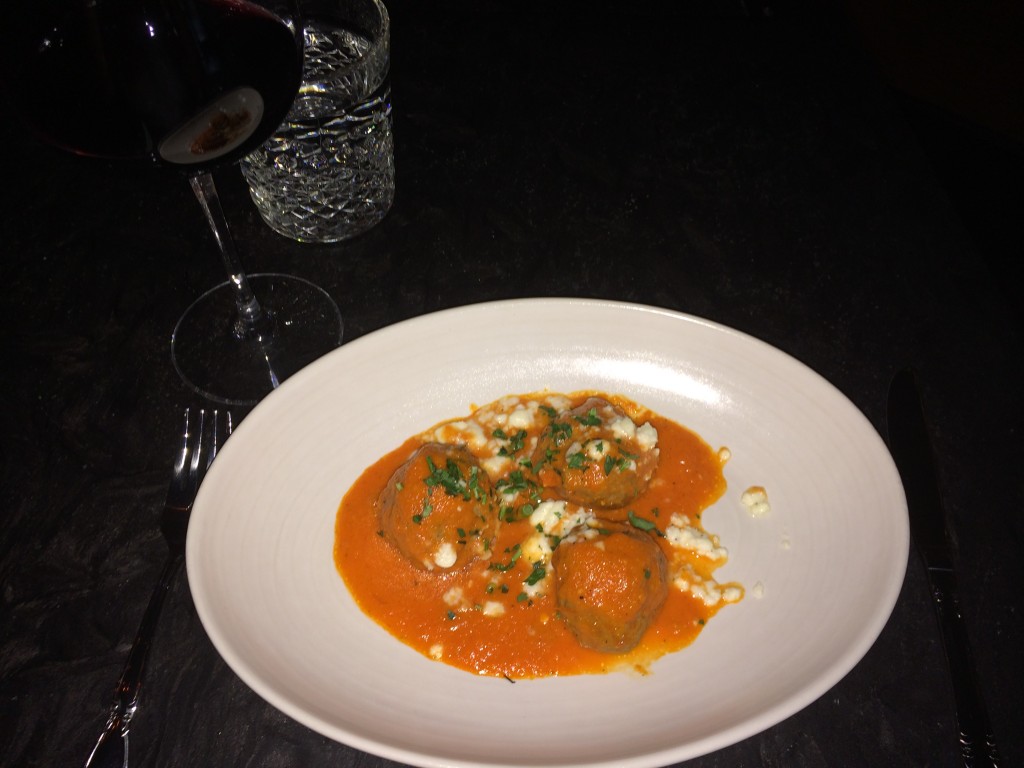 The next visit I started with the Lamb meatball appetizer.  The feta was light and did not distract from the savory lamb that explodes with flavor in every bite.  It is now my new favorite appetizer, until the next menu change.
BBQ pork ribs is a comfort food staple, which Earnest manages to class up with bacon mac & cheese served with pork belly, and a side of coleslaw.  The mac & cheese was so rich, I was glad there was only a small scoop, otherwise I would have eaten way too much.  The coleslaw was light and tangy to perfectly compliment the sweet BBQ and savory mac & cheese.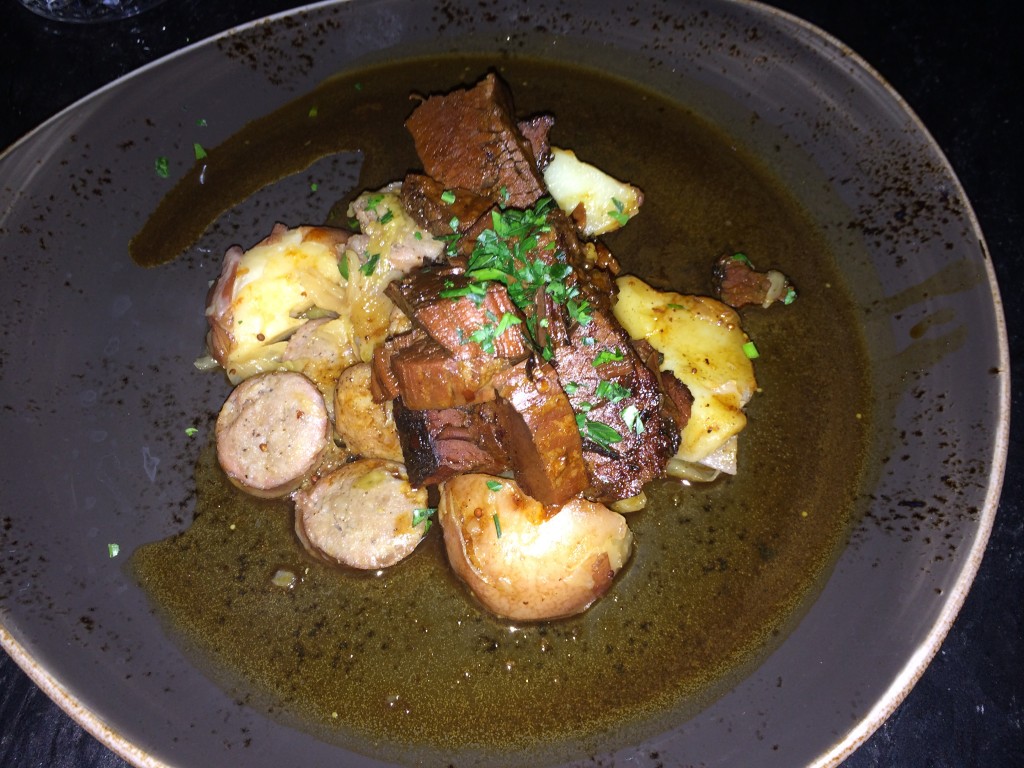 The Buffalo Brisket is served in a gravy-like au jus with bratwurst over cabbage and potatoes.  The brisket melted in my mouth and was worth waiting for – they ran out Saturday night, so I had to wait until Tuesday night to try it.  The bratwurst was good, but I think more vegetables would be a better accompaniment.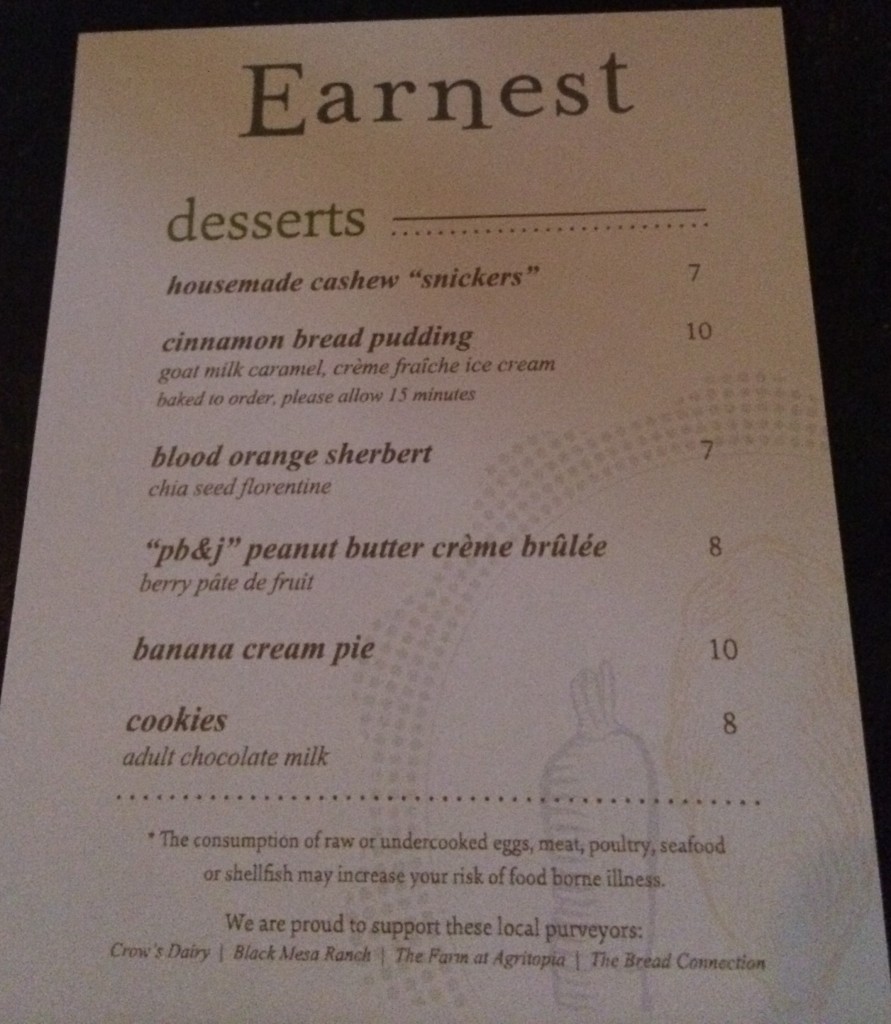 The dessert options are the most noticeable change on the menu, there are more of them. Most of the dessert items are based on desserts we ate as children, such as cookies, house made "snickers", and pb&j creme brulee.  Of course, I sampled the Banana Cream Pie to confirm it is the same recipe when served under Cork, and it is the same.  Whew.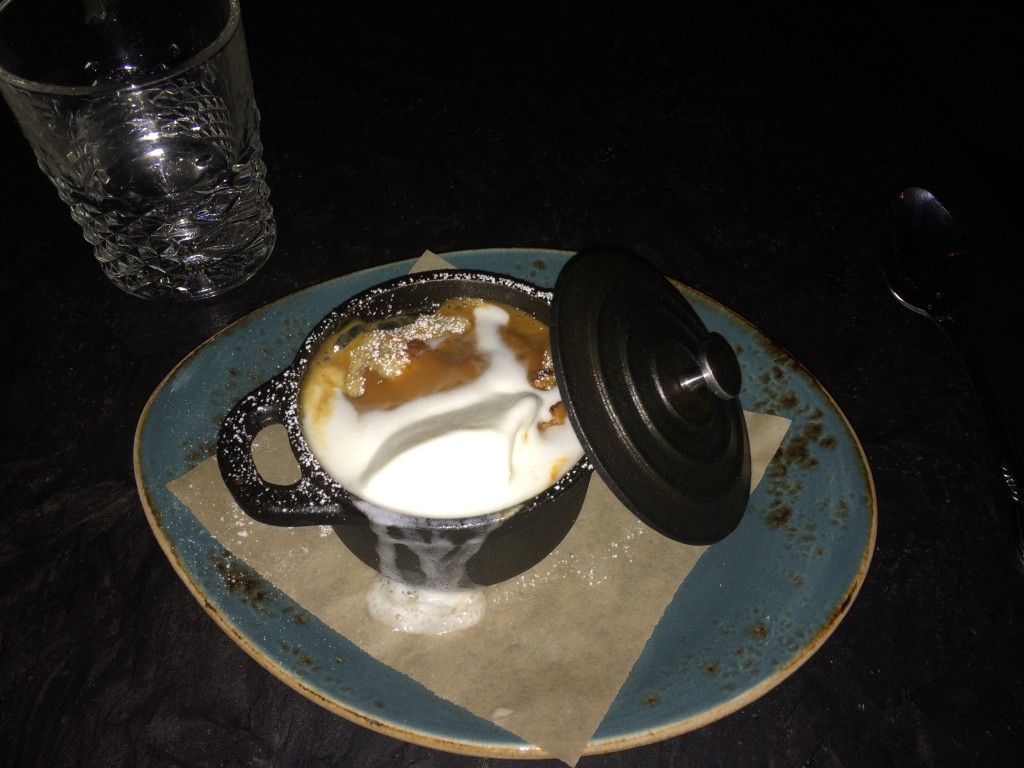 The Bread Pudding is served with goat milk caramel and creme fraiche ice cream.  It looks small, but be sure you have someone to split this with!  There was not enough ice cream for the amount of bread involved, but the caramel was so enjoyable I got past that by the third bite.
I am excited for Earnest and looking forward to many more great meals!
Update:  March 2016 Earnest announced final meals end of March and closing the restaurant.  Half price wine and final reservations until the end of the month.