Quiessence is one of my favorite restaurants in the Phoenix area and the choice for my Birthday dinner.  The menu changes daily featuring fresh, local ingredients.  The best dining option is in the Tasting Menu that is a 5 course chef's choice (you do not order any specific food, but you can specify Vegetarian and/or food allergies).  An optional wine pairing is available, and highly recommended (if you like delicious wine).
My Birthday Tasting dinner included a chilled vegetarian starter, bread (do not eat too much of the bread, pace yourself!),  meat & cheese appetizer (not quite fast enough with the camera), yellow squash salad with yogurt dressing, perfectly fluffy gnocchi pasta, salmon and fingerling potatoes, lamb with stuffed mini bell peppers, and desert course (complete with birthday candle).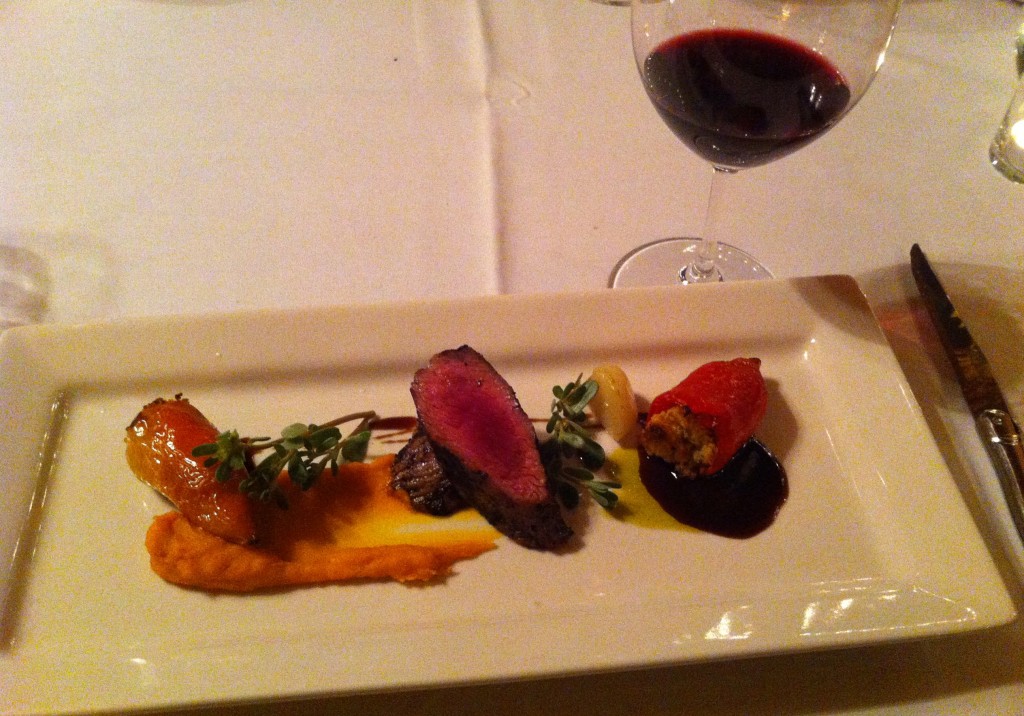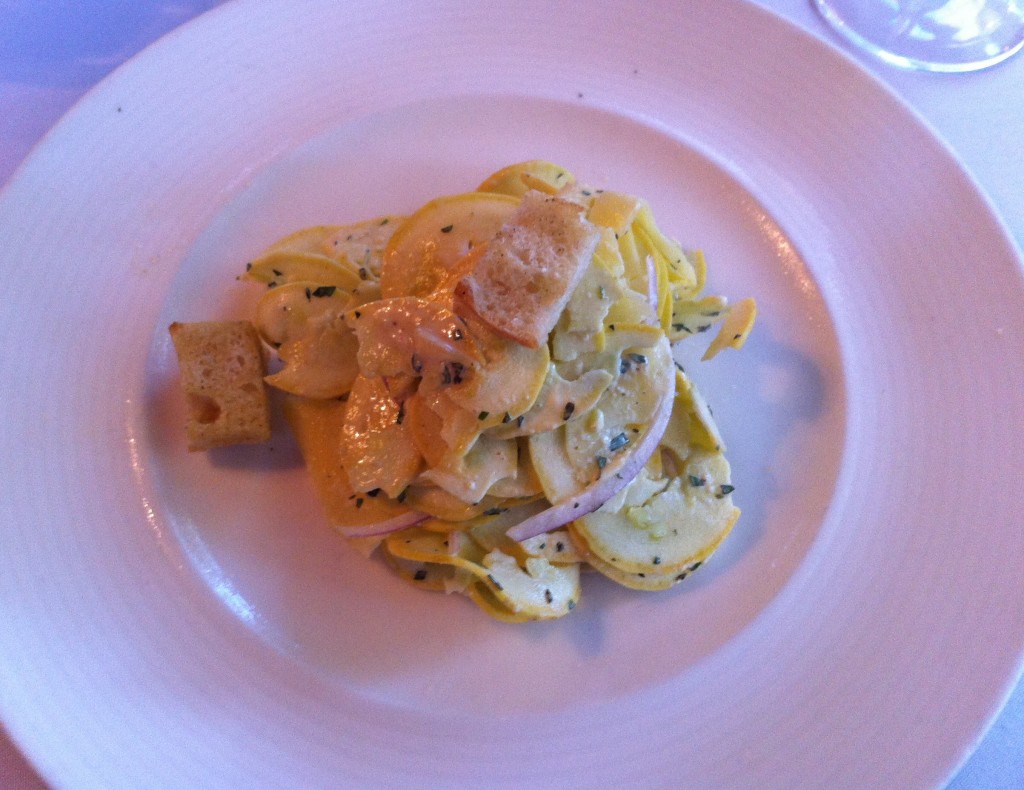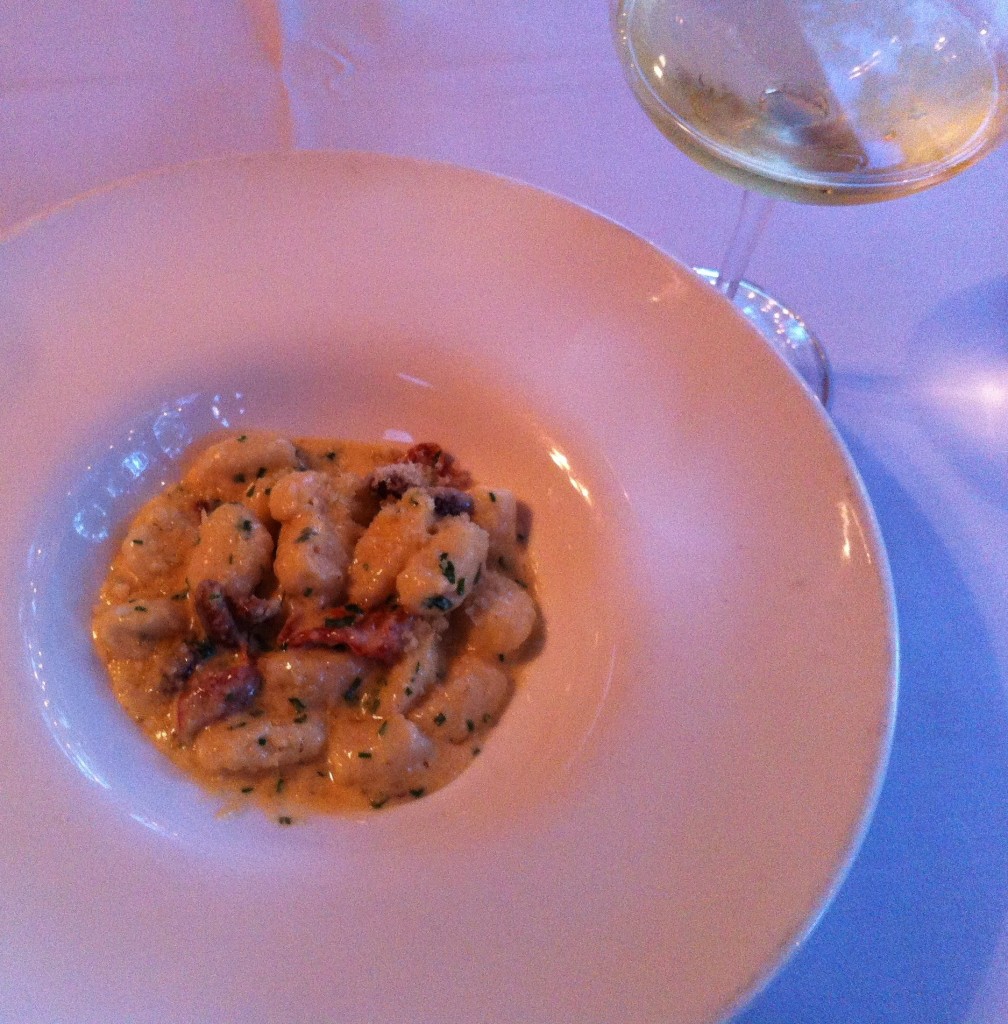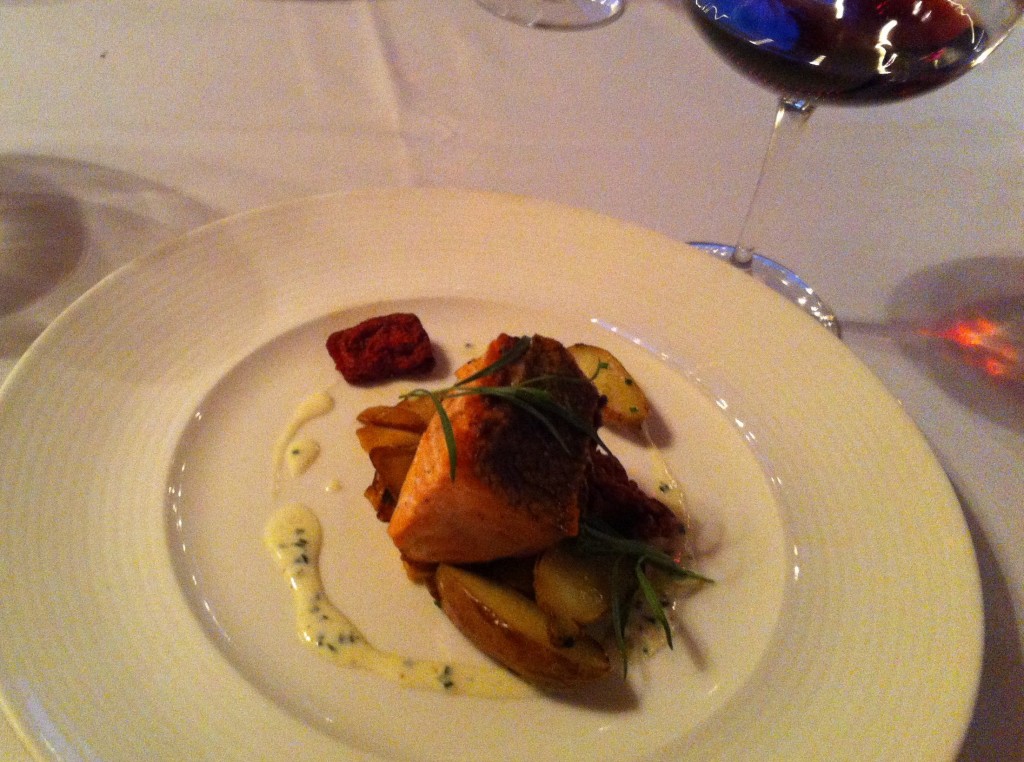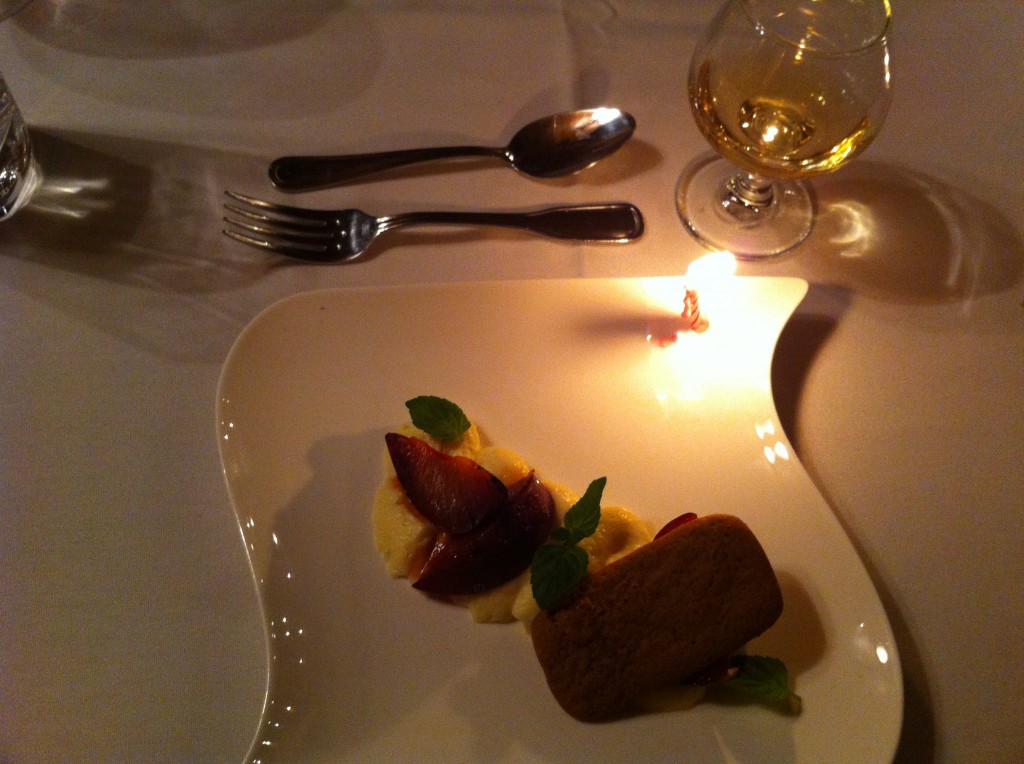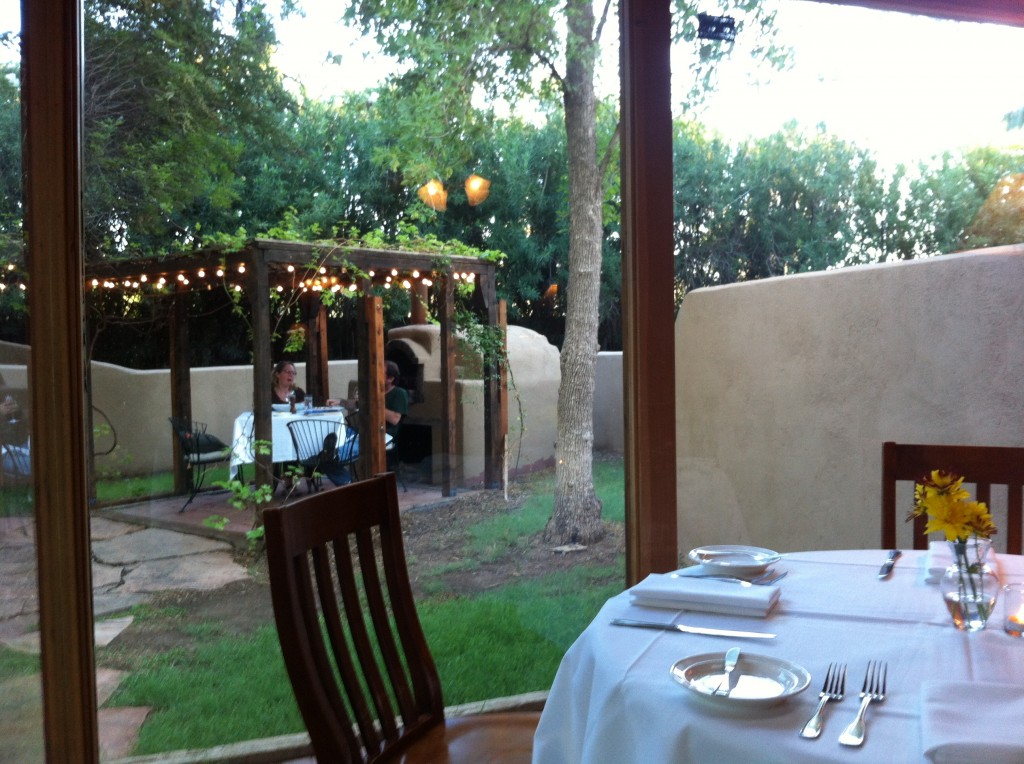 Quiessence is only open for dinner.  There is limited patio dinning and plenty of window side tables to enjoy the beautiful surrounding area on The Farm.  For a more romantic experience try to plan your dinner before sunset.  Be sure to make reservations.  Open Table is my favorite on-line reservation system and the mobile app is really easy to use.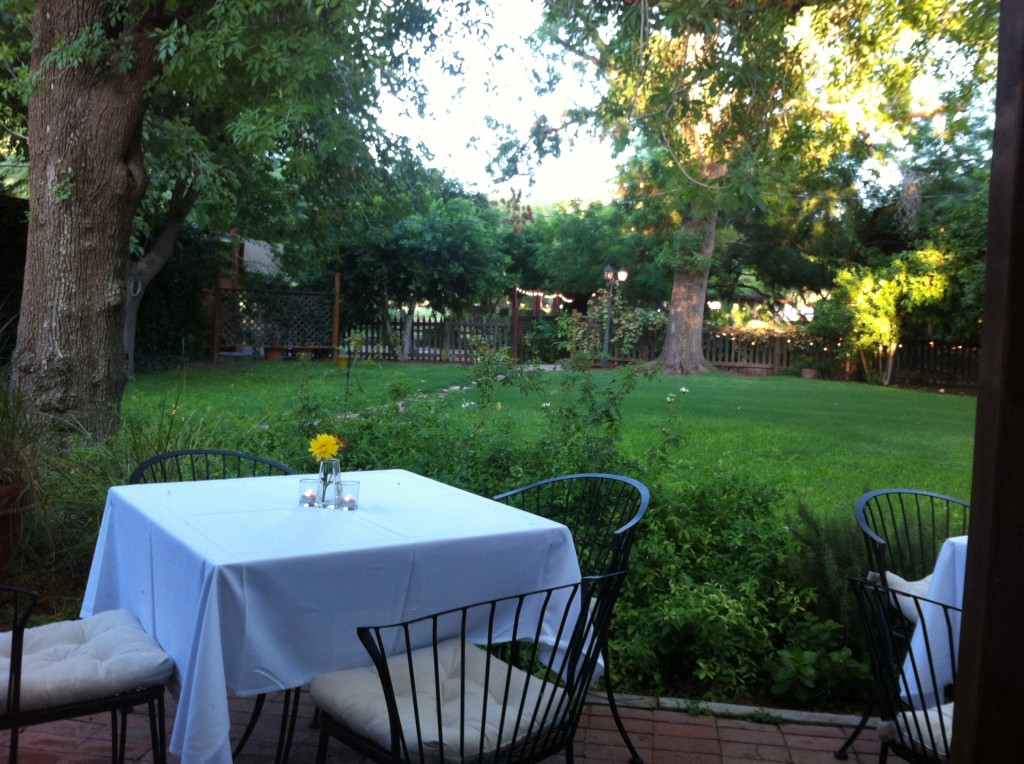 Arizona Restaurant Week is a great opportunity to try a three course meal at a much reduced fixed price to try out the scrumptious food from Quiessence!