Le Chocolat du Bouchard is a delightful, little, neighborhood chocolate & coffee shop located in Downtown Naperville (Chicago suburb in Illinois).   They have a variety of chocolate everything!
Chocolate, and More Chocolate
The decor is charming, the entire store is inviting you to come in and enjoy a slice of chocolate cake with your coffee and a lazy afternoon.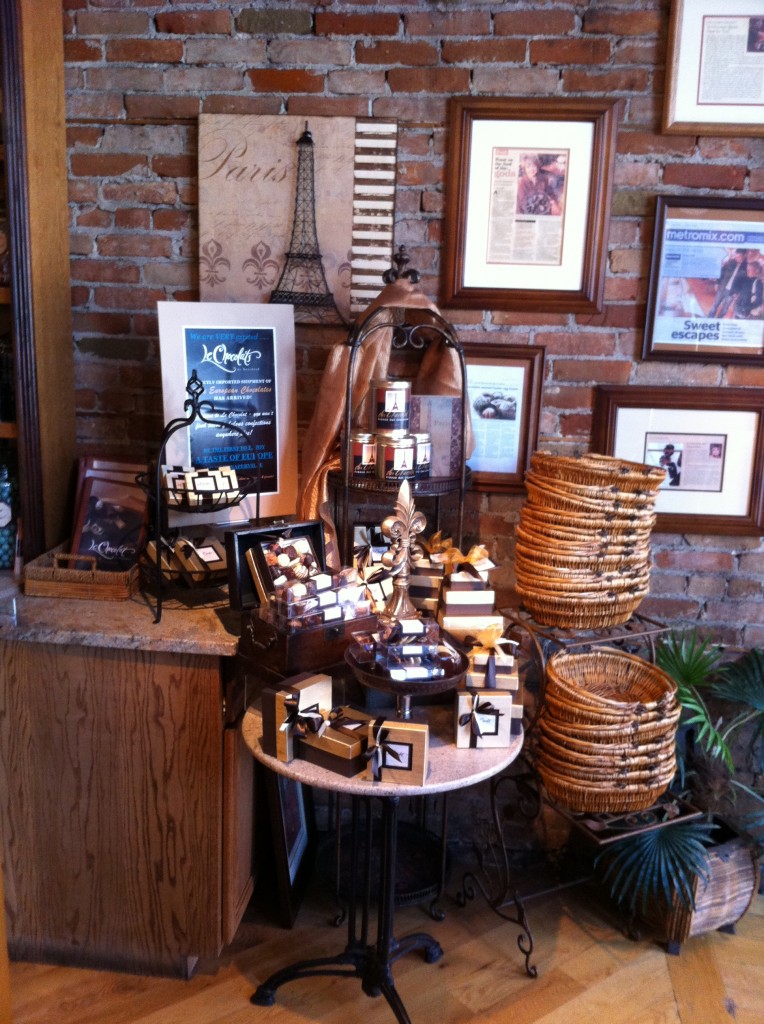 The girls enjoyed picking out a special chocolate from the case.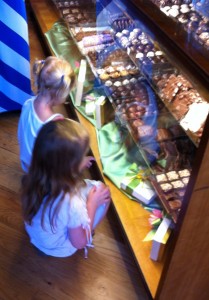 And Coffee, of Course!
The espresso is top quality, great with a dash of chocolate or delicious on its own.  The service is consistently good.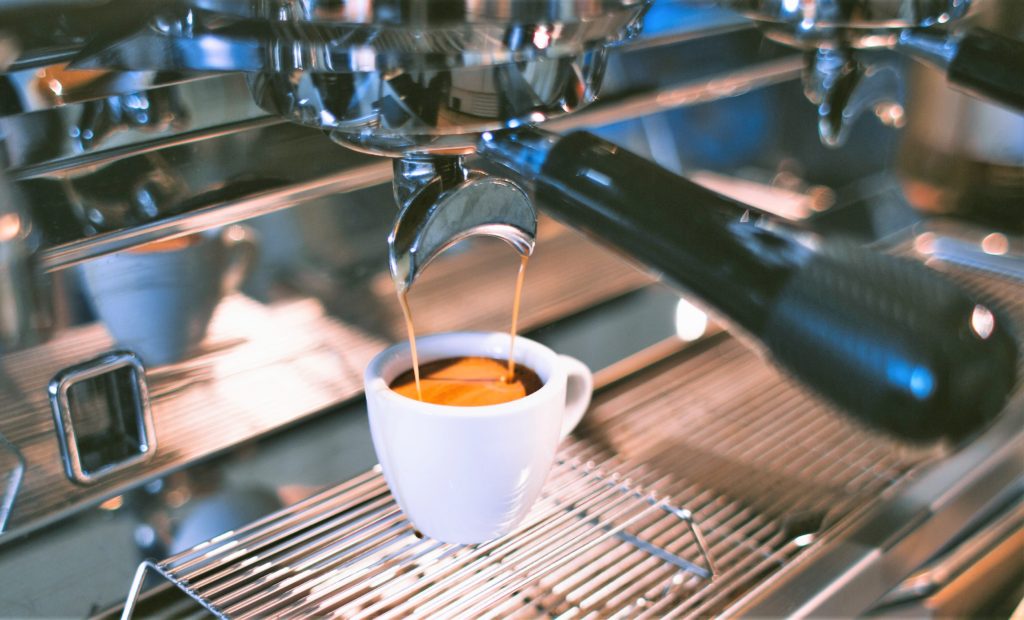 If you are hard-core, then try a slice of cake with your coffee.  They offer gluten-free, milk or dark chocolate, and many flavor options to choose from.
Yum!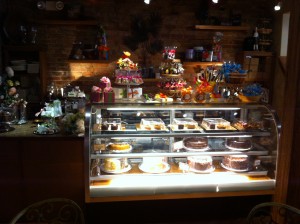 June 2014 Update – Chocolate Shop Expansion!
They have added an extra room with more chocolate related gifts, chocolate bar, and this gorgeous chocolate apothecary for even more selection of chocolate goodies!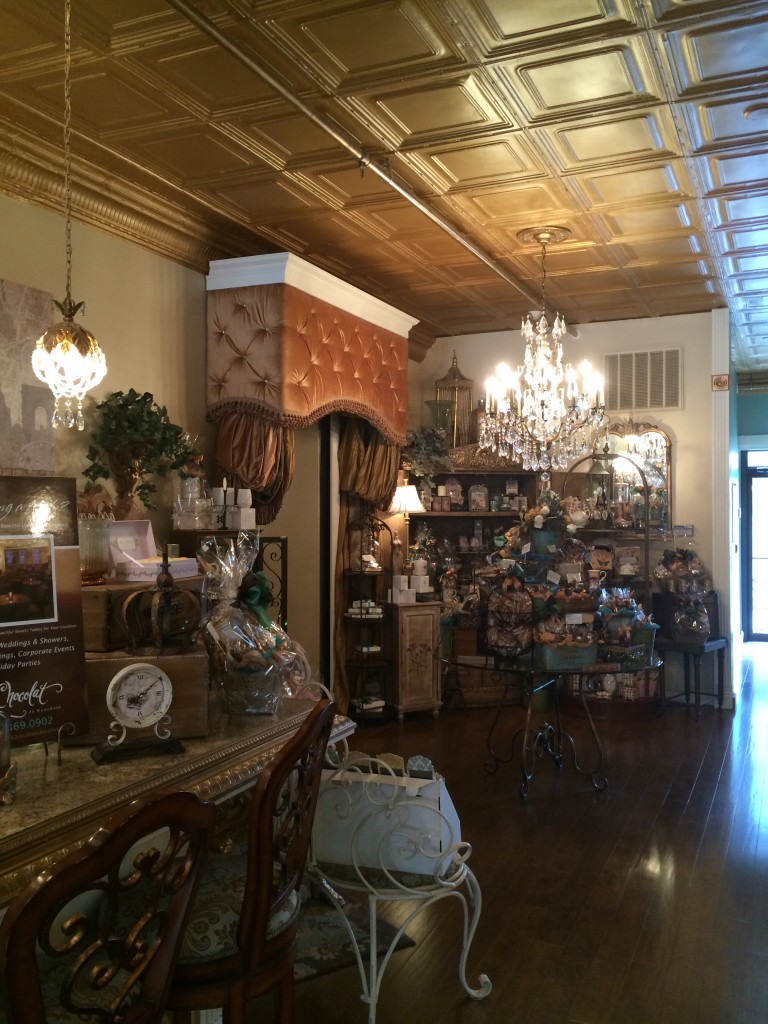 Chocolate gifts
Behold, the expanded Chocolate Bar!