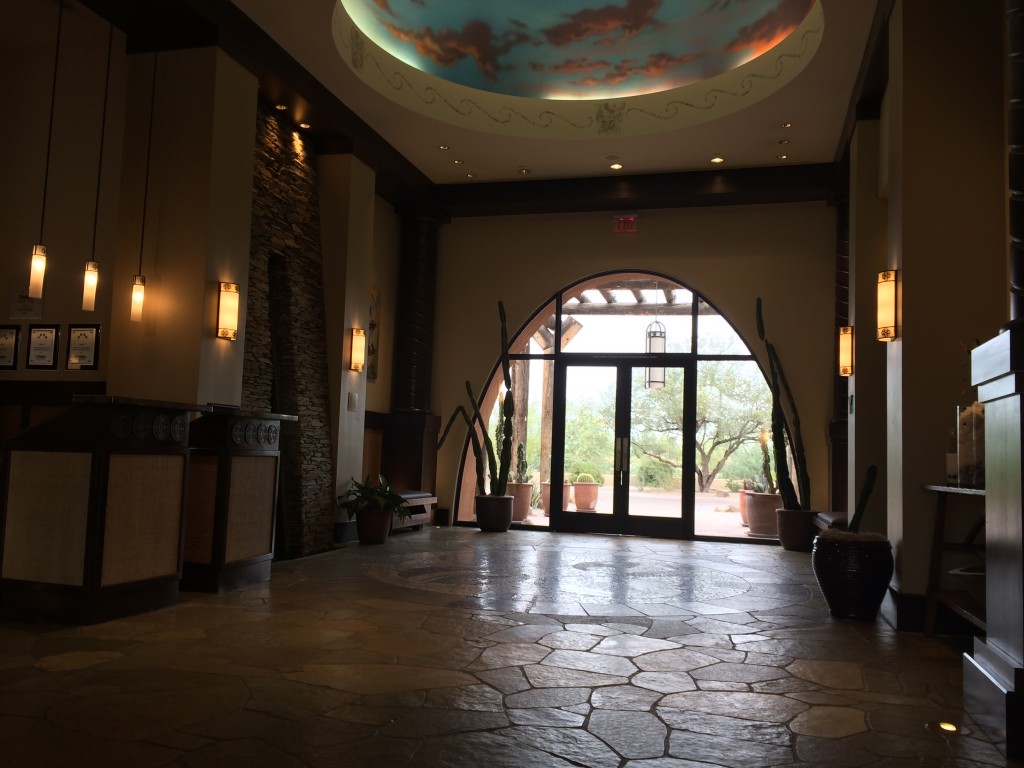 Aji Spa and Salon is located in a secluded area of the desert, just south of my backyard.  Not quite walking distance for me, it is still very close by, and I had never been there… until this week.
The website is horrible and provides little information, it is really no wonder this place is so overlooked.  Fortunately, Travel Zoo had a facial or massage with Champagne spa package that made this Day Spa in the desert worth trying. (The website received a facelift in 2015).
The Aji Spa is located offsite from the Sheraton Wild Horse Pass Casino & Showroom, near the side of the hotel surrounded by golf course.  Hotel guests informed me of a complementary hotel shuttle to the Casino, Outlet stores, and around the resort since it is so spread out.  Very smart idea!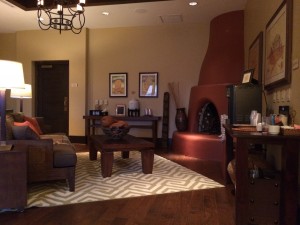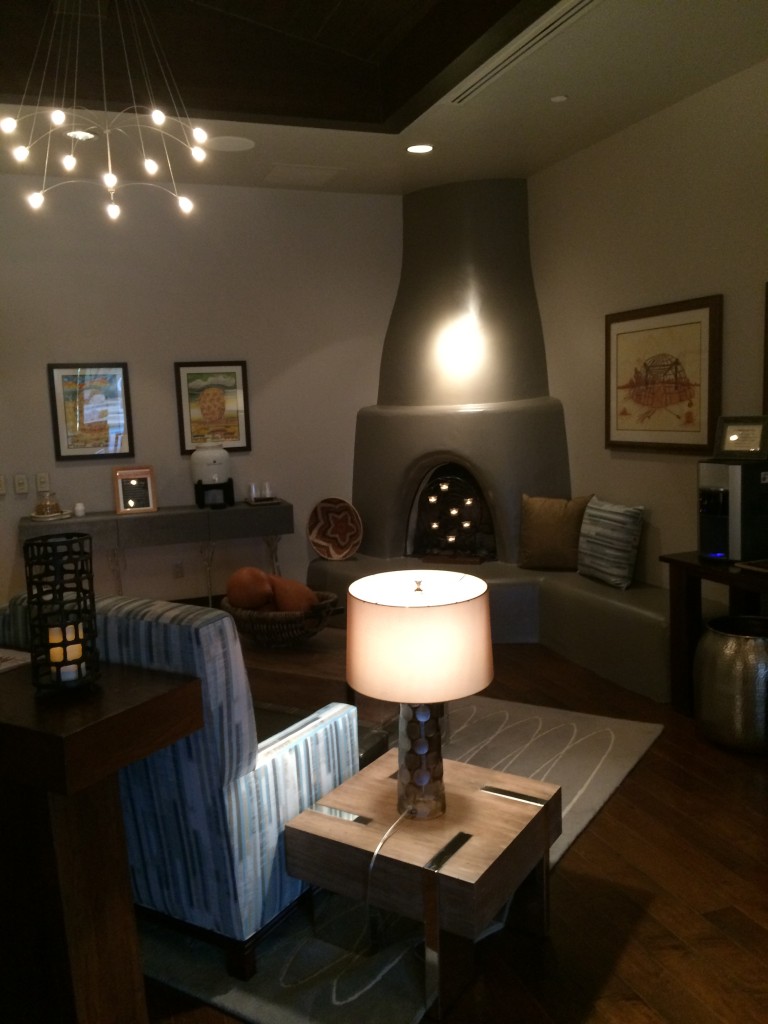 Upon check-in guests are shown to the co-ed relaxation room, then escorted to the Ladies or Men's Lounge, assigned a locker, robe & spa shoes.  Due to the extremely small size of the facilities, the tour of the spa is pretty quick.
I opted for the facial treatment and my spa buddy selected the massage.  All treatments are Native American influenced for name and details.  My facial included an itchy horse blanket to drive home that point.  It was a decent facial, with extra bonus point for hand massage while my face was under steam, and a shoulder & neck massage during the mask.  I have started to think less of places when they do not include these little extras in the down time (the steam needs time to work and the mask has to soak in, so might as well extend my pampering).  Extractions were also included and she did a good job.
After services, I ordered my Champagne and a light snack from the cafe.  The food looked good, but what I ordered and what was served differed substantially.  Anyone with food allergies, or just a picky eater, should hesitate eating here.  And the over-priced chicken was dry.  The Aji Cafe actually makes the Hyatt Gainey Ranch food seem inexpensive by comparison.  Next time, I will eat before I come or at least bring my own snacks.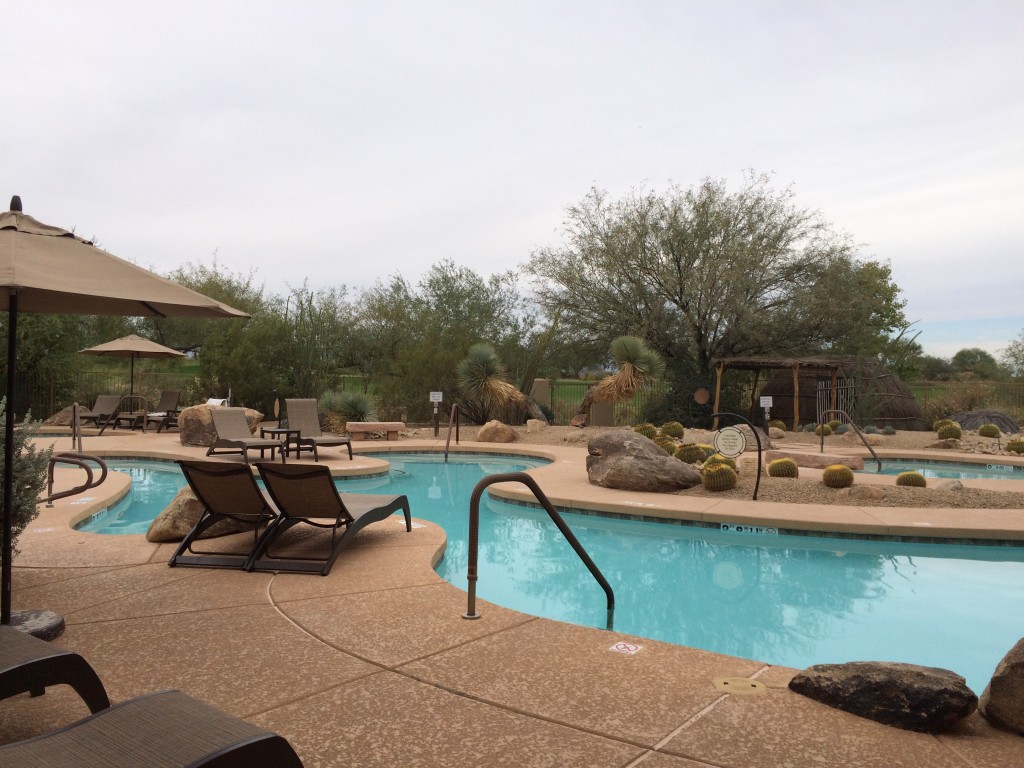 Aji Spa does have a private co-ed pool & hot tub, just for the Spa patrons, backing up to the edge of the golf course.  The entire area essentially is the unwritten rule of Adults only, no children in the spa facilities, with separate areas for Men and Women.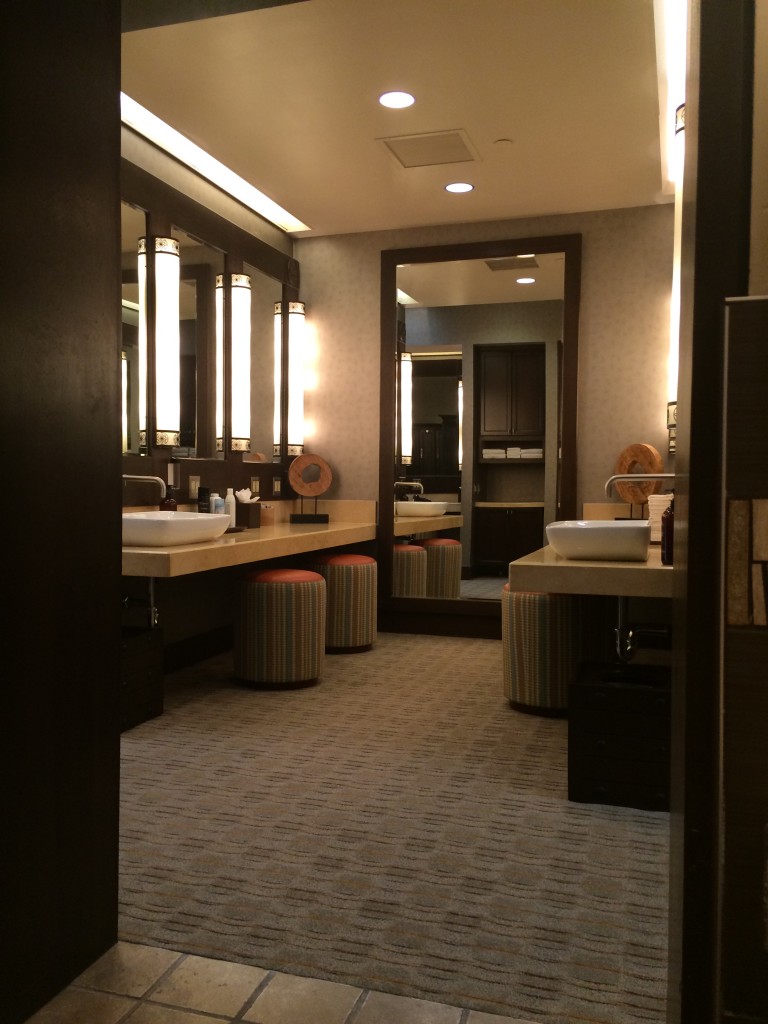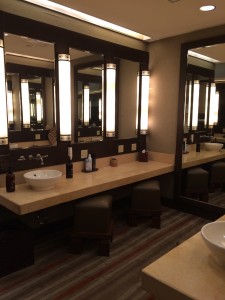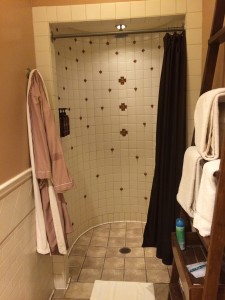 There are gender private indoor whirl pool, steam room, sauna, relaxation lounge, and outdoor lounge chairs and hot tub.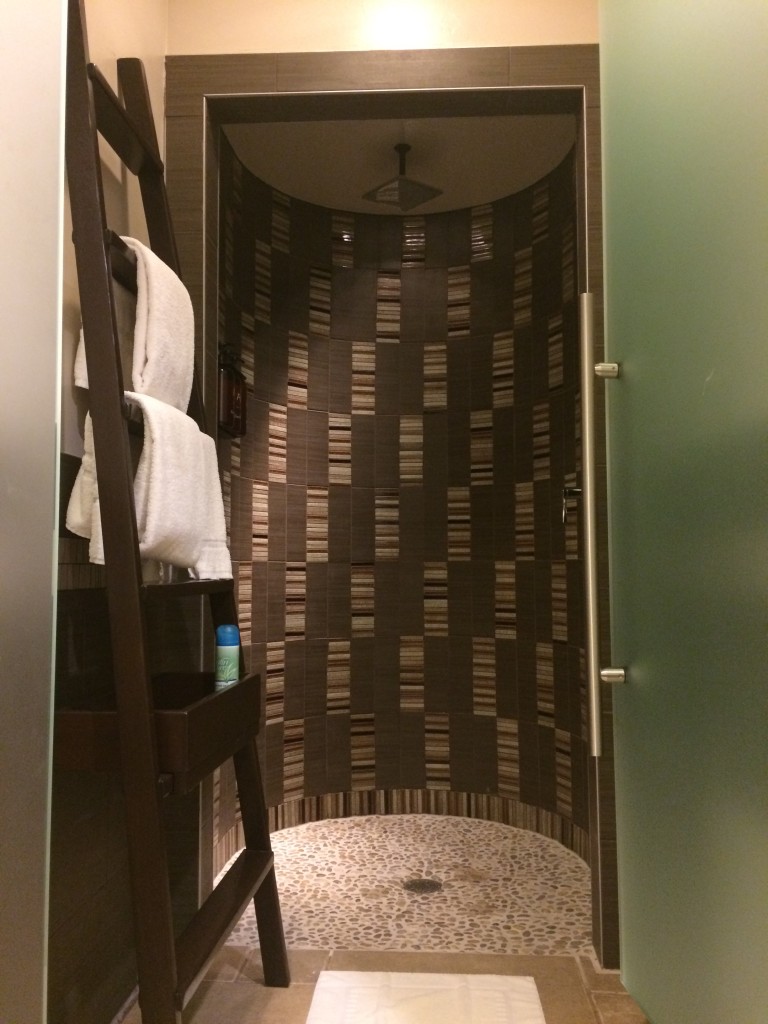 The Men's side even has a cold plunge, which was absent from the Women's side.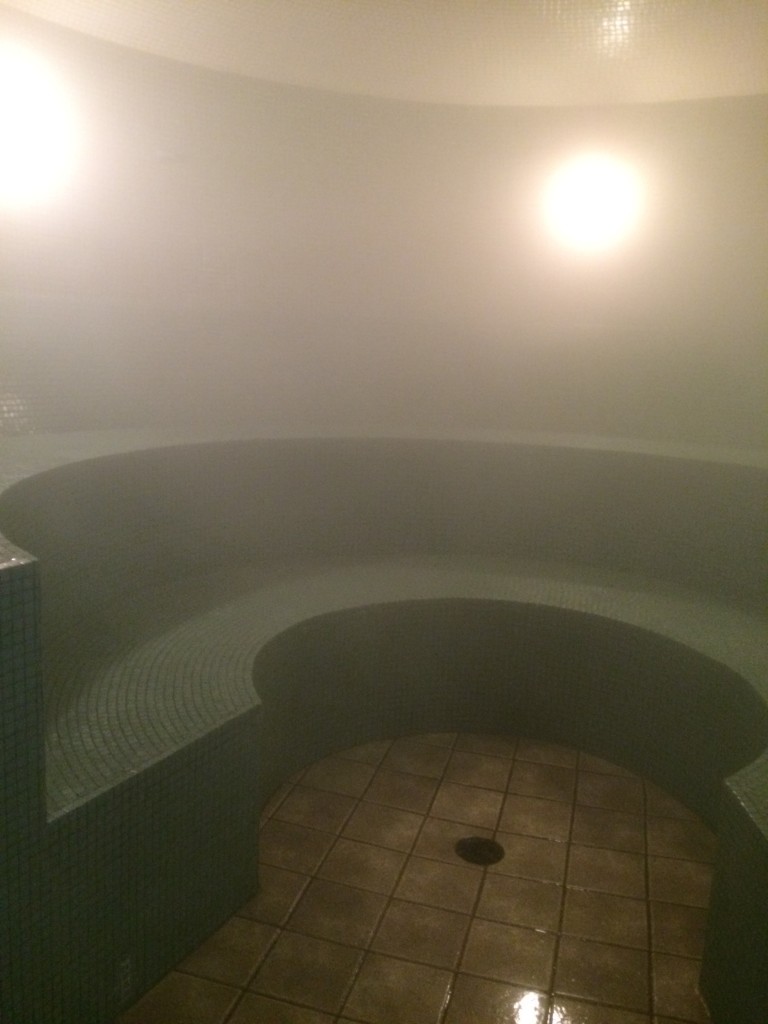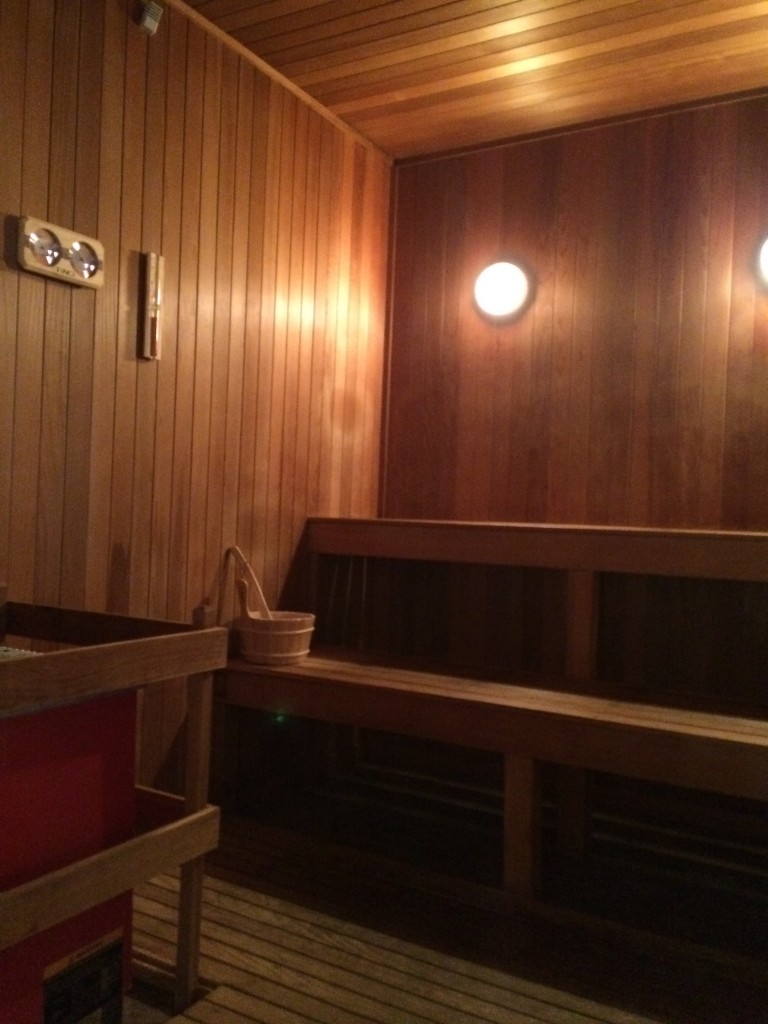 Overall, the facility has many features in a very small space.  It is tucked so far away from the I-10 freeway, the Casino building, and miles away from anything, it really does feel like a relaxing getaway in the middle of the desert!
Update September 2015
Aji Spa was closed for part of Summer 2015 for a much needed remodel.  There is a fresh coat of paint on everything, new carpet and flooring, new furniture and fixtures, and completely remodeled shower facilities.
In the last 6 months, I have tried the hot stone massage, another Travel Zoo facial and massage.  After urging from a spa buddy Spring 2015, I have given the cafe another chance, as well.  The menu is improved as well as the food being served.  Overall, the services are certainly better than my first visit, and are now consistently good.  The recent remodel is exactly what Aji needs to be a premium luxury resort spa in the metro-Phoenix area.
No special consideration was given to me other than being a paying guest at this property.  I did receive a discount by purchasing a Travel Zoo voucher, and did not receive any special consideration from Travel Zoo for any of my visits.