The Book of Mormon musical is on tour and finally in Phoenix!
A comedy musical written by the South Park (Trey Parker and Matt Stone) guys in collaboration with the song-writer (Robert Lopez) responsible for Frozen's "Let It Go", the Book of Mormon musical is irreverent, campy, cheeky, and wildly entertaining with songs that are catchy as Hell!  Since opening in 2011, this show has won many awards and sat at the top of my Wish List for performances, it surpassed my expectations!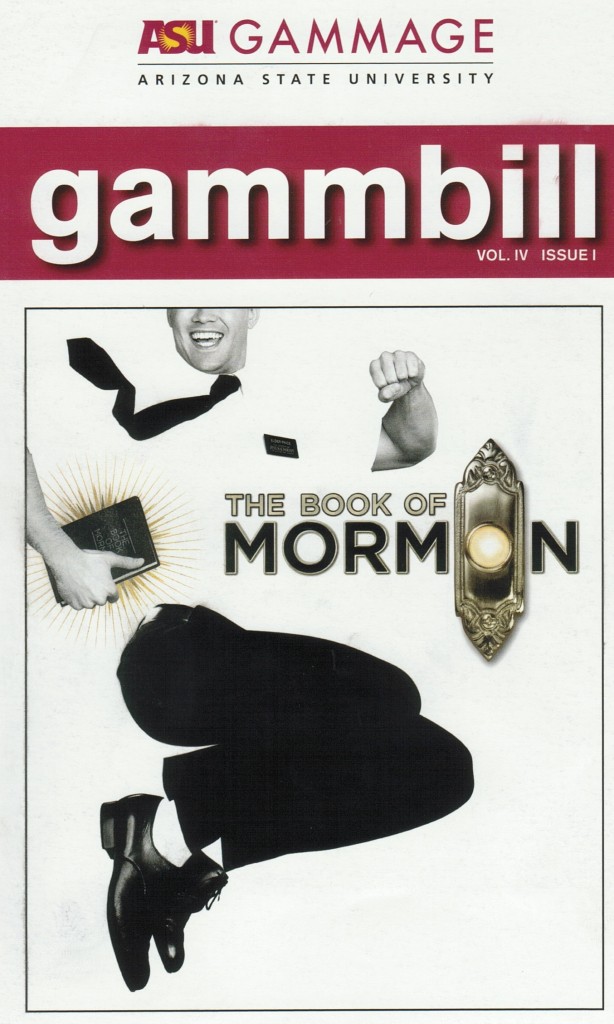 The story begins in the Missionary Training Center with the opening song "Hello" that was also the 2012 Tony Awards opening act.  After completing training, the missionaries receive their location and companion assignments for the next 2 years.  Our leading missionaries, (Elder Price and Elder Cunningham) are assigned to Africa, which prompts a heavy sprinkling of Lion King jokes and references throughout the performance.
After arriving in a poor village in Uganda, the villagers and other missionaries are introduced with some wonderful song & dance numbers ("Turn It Off" is outstanding) in Act 1.  Elder Price doubts his faith, during my favorite performance of the show, "Spooky Mormon Hell Dream", where Lucifer, demons, skeletons, Hitler, and coffee cups rock out, with the final word from Jesus.  Reunited with the other missionaries, Elder Price decides to re-commit to his Faith and serenades a murderous Warlord General with "I Believe", also performed at the 2012 Tony Awards for the Book of Mormon nominations.  Full list of songs here.  Elder Cummingham has some strong songs, but his comedic timing steals the show.  Overall, an upbeat comedy that finishes strong with a positive message and laughter throughout.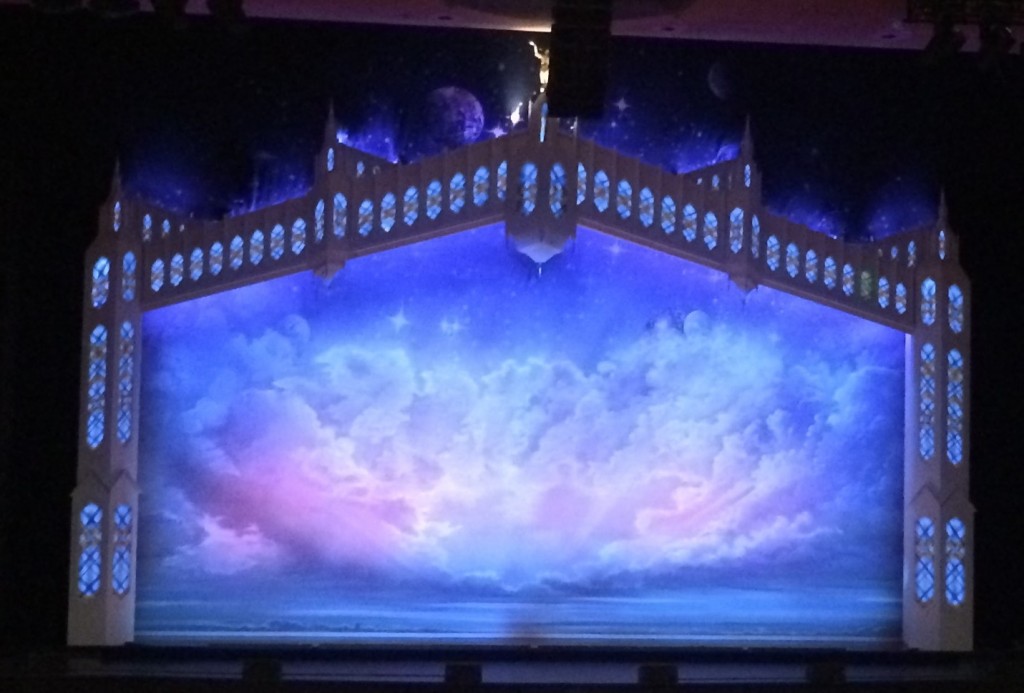 The excellent songs, choreography, and powerful performances are the show's backbone.  Flashy sets and over-the-top set design are unnecessary, instead the show uses simple sets and basic costumes, including the typical short sleeve white collar shirt, black tie, and black pants for the missionaries.
This is not a show for children.  The mature content in the Book of Mormon addresses some serious topics of poverty, doubting your Faith, and death, while finding the humor in religion, repressed sexuality, and African tribal Warlords.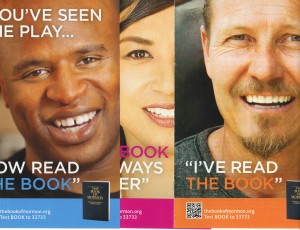 The church of Mormon (LDS) proves a sense of humor and takes the opportunity to advertise in the official program, with a 3 part ad "You've Seen the Play, Now Read the Book".
My only complaint about this performance, was the horrible venue!  ASU's Gammage theater is old, disgusting, terrible sound & acoustics, and in desperate need of a complete renovation.