Several Caribbean Islands are offering VISA and incentive programs to attract remote workers, digital nomads, and other entrepreneurs that bring their job and income with them. Countries such as Anguilla, Antigua & Barbuda, Aruba, Barbados, Bermuda, Caymen Islands, and Montserrat have temporary resident VISA programs to encourage these remote workers to live in the Caribbean and contribute to their economy.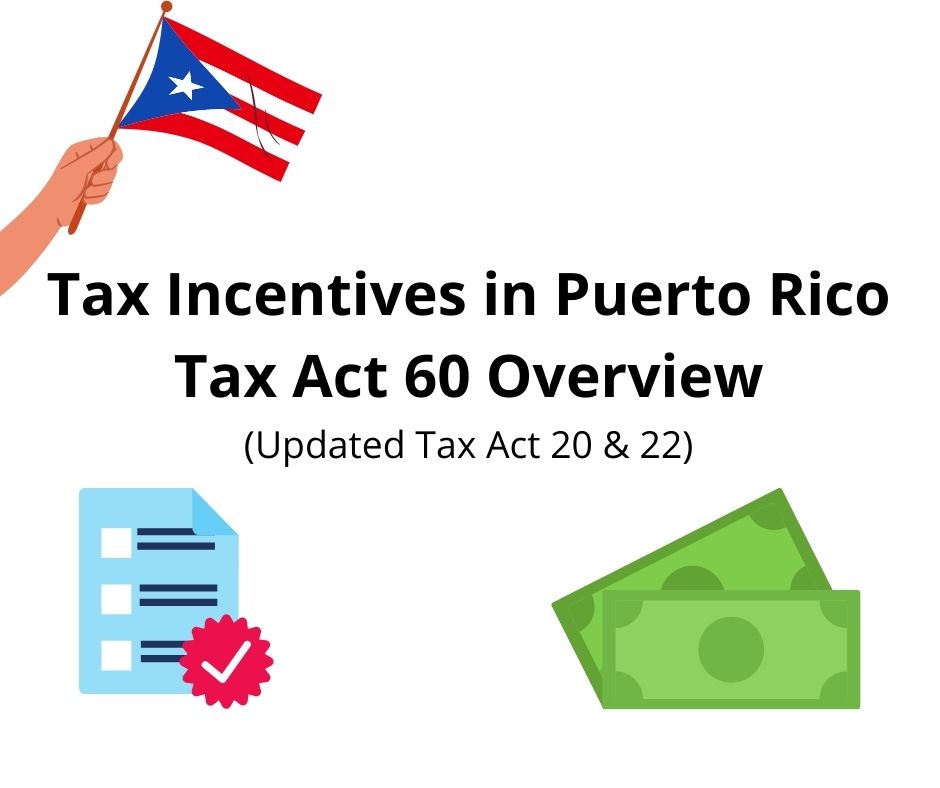 For many years, Puerto Rico offered Tax Act 20 for businesses and Tax Act 22 for Individuals to entice U.S. citizens and permanent residents looking for sun and tax savings. The program is now expanded under the Tax Act 60 to include more industries and business opportunities. Residents already living on the island or anyone that wants to move to Puerto Rico may benefit from these incentives.
If living in the Caribbean sounds like the ideal life to you, read on to determine whether the Tax Act 60 incentives and tax exemptions are right for you.
Continue reading

"Puerto Rico Tax Act 60 | Business Opportunities and Tax Incentives in the Caribbean"