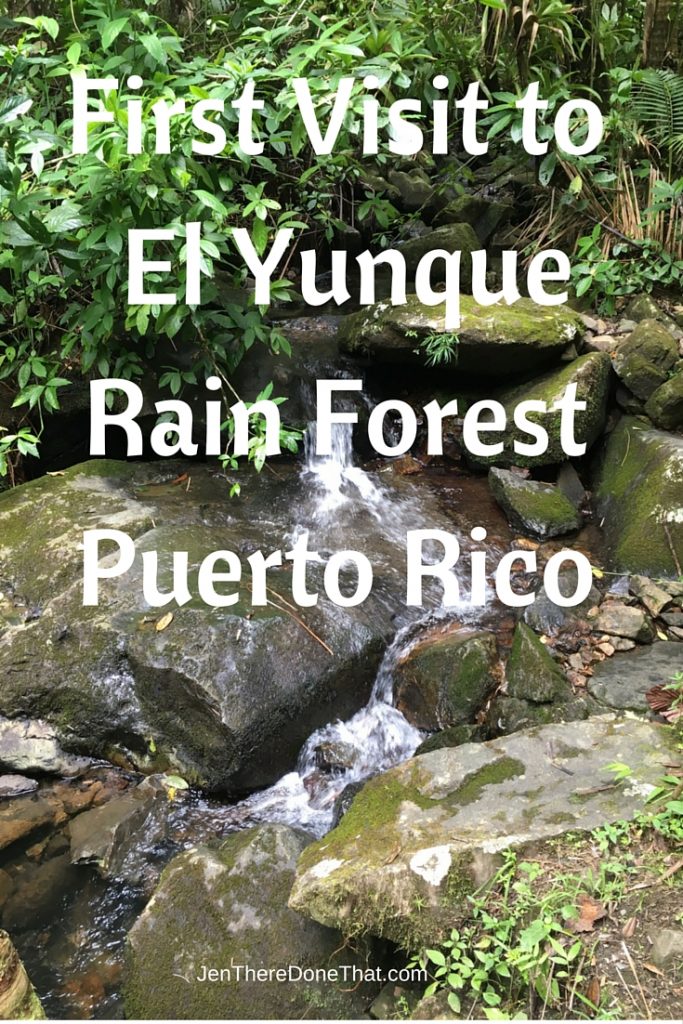 After Living in Puerto Rico for 3 months, we finally went to El Yunque rain forest on the Northeast corner of the island.
What to Wear?
Shoes:  Wear study hiking/trail shoes for any of the moderate, difficult, or very difficult hikes.  Water shoes and sport sandals with tread are fine for the easy trails.  La Coco falls is on the side of the road and Yocahu Tower is next to the parking lot, no need to even get out of the car to see either!
We planned to hike Big Tree Trail to La Mina falls for the hiking and waterfall combo, so I wore my hiking trail shoes and packed my water shoes. Plus, flip flops for the beach stop after our hike.  In reality, I only needed my trail shoes for everything.
Quick dry clothes:  It is a rain forest, even if it is not raining at the moment, it is humid and moist.  We had light rain in the afternoon as we were leaving the park.
Swim suit:  There are a few bathrooms to change, but most locals wear swimsuits with a lightweight (quick dry) cover up.  La Mina falls is a popular area to swim and cool off in the water.
Towel:  Bring a towel to dry off after your swim, afternoon showers, or a particularly sweaty hike.  It is a must have item for sitting around the rocks near La Mina falls.
Pro Tip: Bring waterproof bags (Ziplock bags work great) for car remote, phones, camera, and any electronics that are not waterproof.