I am a sci-fi fan, an IT geek, and I like to play dress up at Halloween.  I have never been to Comicon, or any con for that matter.  For the last several years many of my friends attend and cannot understand why I am not there.  So, this year I bought tickets for Comicon.  Actually, they do not sell tickets, you have to buy a Membership to gain entrance for one or more days. Fine, I paid for my membership and I am ready to explore everything "Con", specifically Phoenix Comicon 2015, has to offer.
My guidelines and basic strategy:
I do not pay for autographs or for photo ops with anyone.  I do not care who you are, not gonna happen.
I do not wait in long lines for very many things.  Even Space Mountain has Fast Pass – totally worth it.
I really do not like crowds.  I love to people watch, but I prize my personal space more.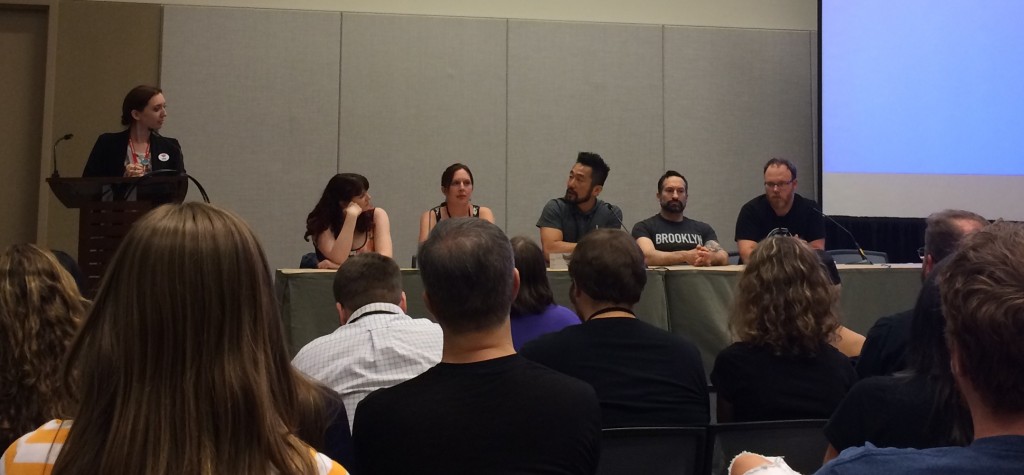 I attended a few hours Thursday afternoon and all day Friday.  Thursday I attended in regular clothes, then several friends told me that I would have more fun in costume.  It was not possible for me to have less fun, so Friday I wore a Steampunk outfit.  I attended several panels including science, costuming, and a couple SciFi/Fantasy author panels (the author panels were by far the best that I attended, and can be seen at BOOK events).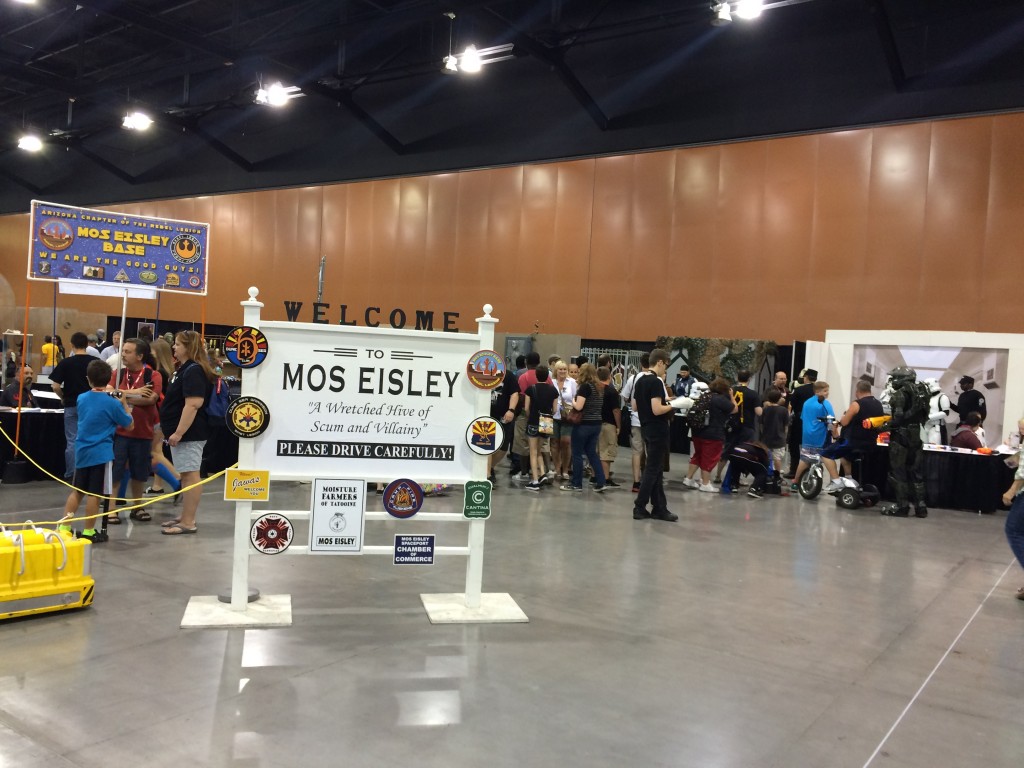 I walked around Mos Eisley (Star Wars area) and Lego displays, along with many other themed areas for photos. I waited almost an hour for the over-hyped 5 minute Zombie walk Friday evening (where there was little walking, Zombie security yelling "hold the line", and play fighting).  I walked the entire exhibition hall, which is a very large shopping area full of comics, dust collectors, costume stuff, and other over priced items that I do not need to clutter my house. I ended up buying a few items for Renaissance Festival (2 vendors that do not attend AZ Ren Faire, but 1 that I actively stalk on Etsy).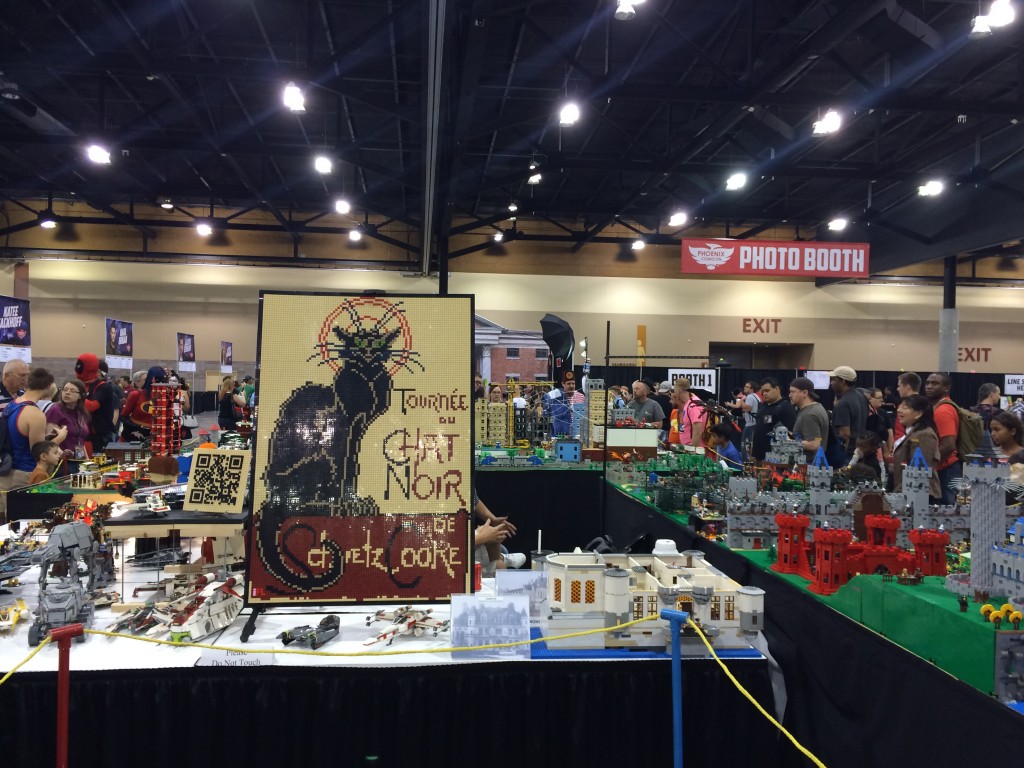 Basically, I learned the most important/popular things to do at Comicon are:
# 1 Photos – People take lots of photos.  Pay to have their photo taken with celebrities, pose for photos in front of decorative backdrop, group photos with similarly dresses people, photos with SciFi themed props, and more photos.
# 2 Celebrities – Pay for photo taken with celebrity (#1 above), Pay (separate transaction, complete with separate line to stand in) for celebrity autograph, listen to celebrity in a panel lecture or discussion.
# 3 Panels – Watch celebrity panels (#2 above), attend various themed panels on a wide range of topics (most of which you can watch similar or better on YouTube/Netflix), run a panel (the criteria to run a panel is a pulse and ability to verbalize sounds).
# 4 Costumes – People dress up as everything.  I saw Harry Potter characters, Steampunk, Dr. Who, Super Heroes, Game of Thrones, Furries, and a crap ton of other outfits that I have no idea what they are.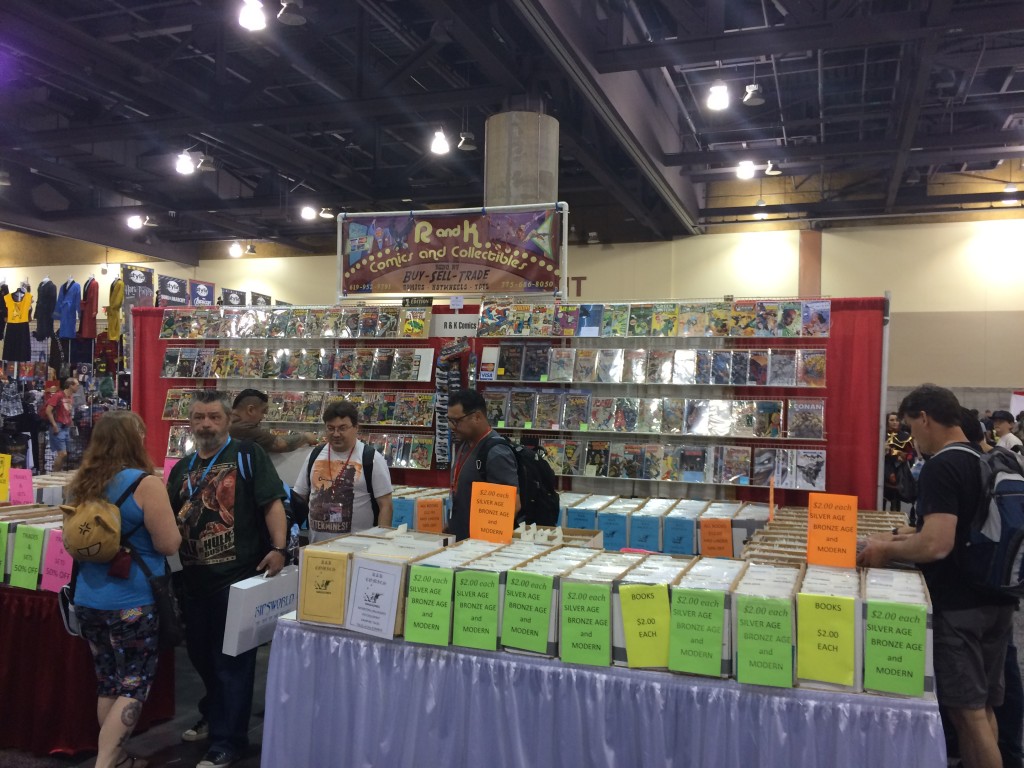 # 5 Shopping  – Comic books, art, t-shirts, costumes, collectibles, and so much more to buy.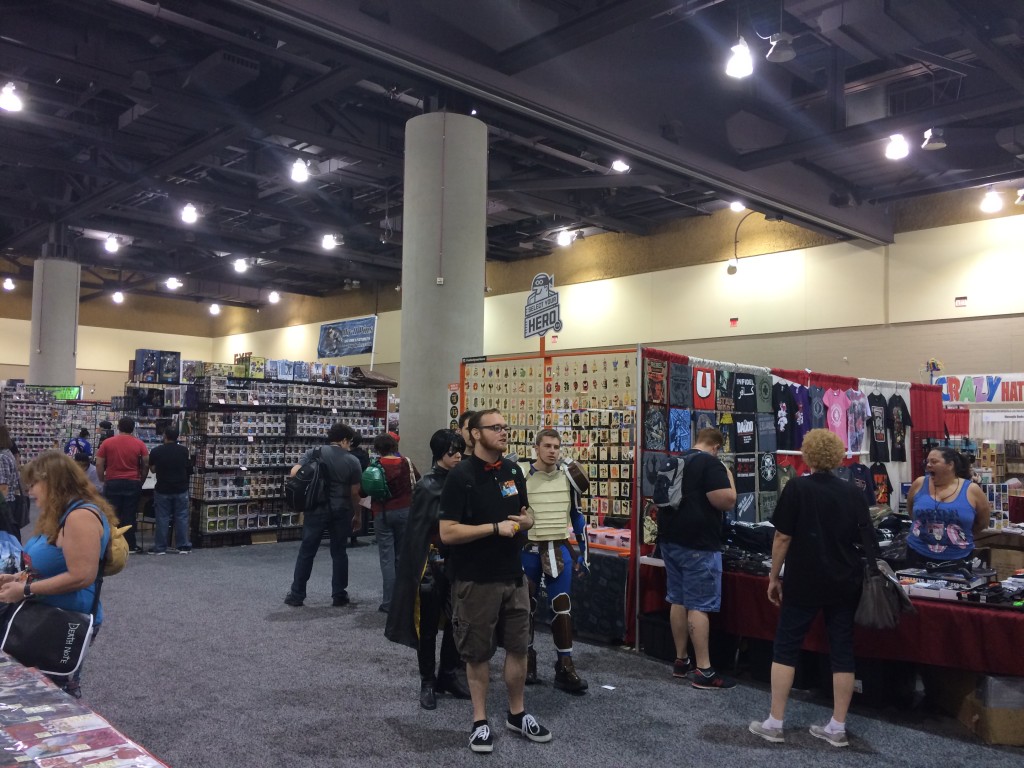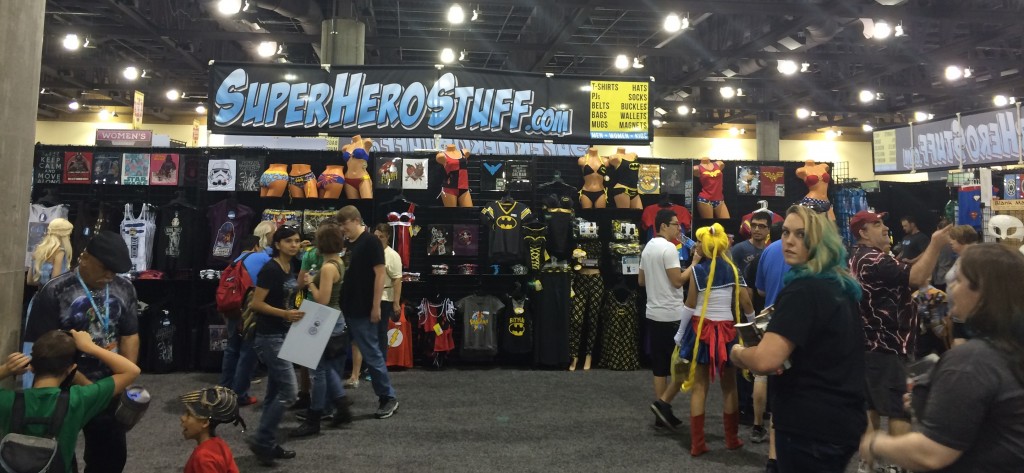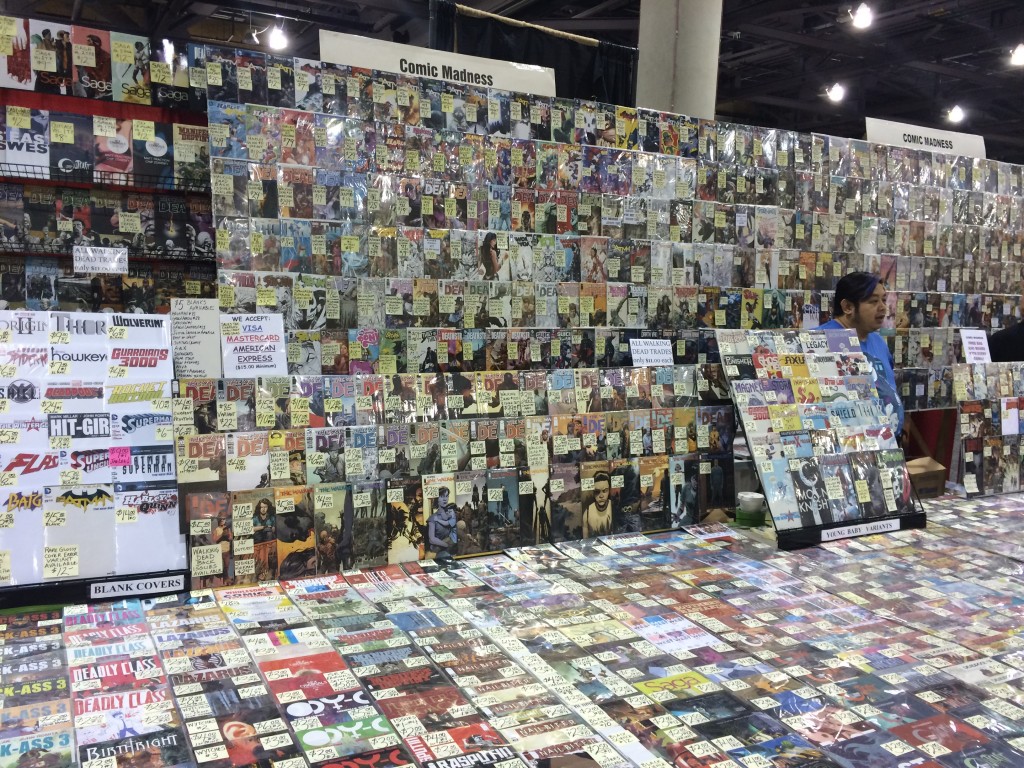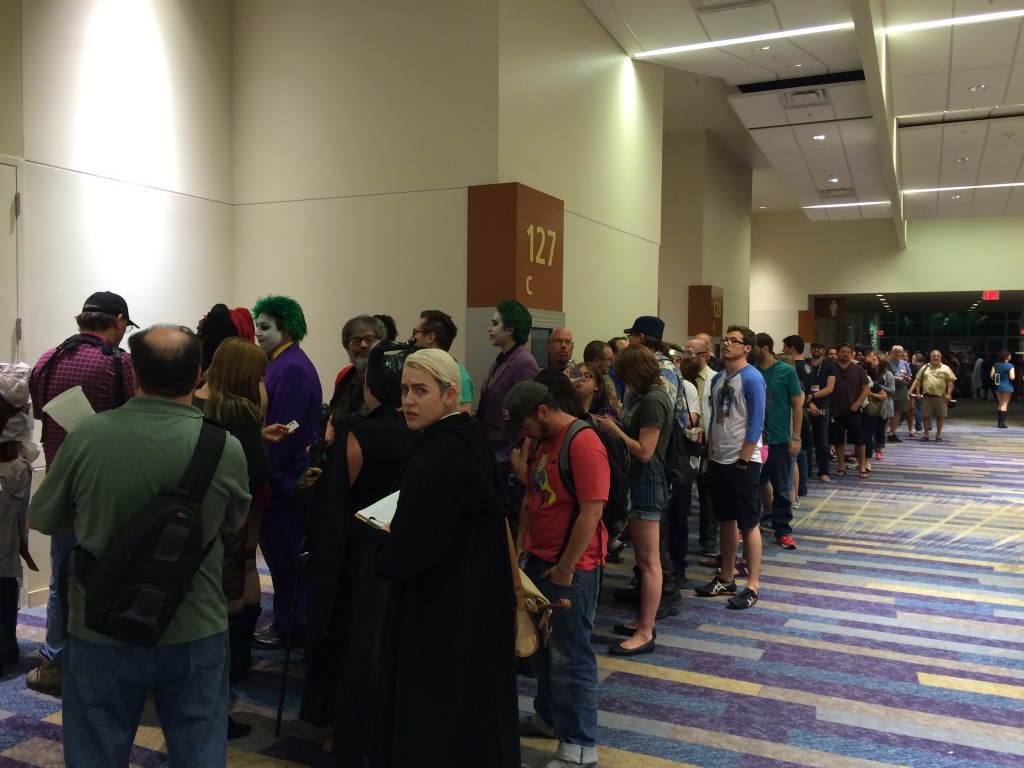 The panels and events were poorly managed resulting in long lines, and late starts for scheduled events.
This is my first, last, and only time that I ever will attend Comicon, and most likely any time of con in the future. Some people had fun.  Many of my friends look forward to this all year and have a great time.  Not for me.