Looking for a break from the Phoenix summer heat, I needed a road trip. Several of my friends headed North this weekend for Sedona, Flagstaff, and Payson. We headed South to Mexico!
With some US cash in our pockets, passports (or Global Entry cards), iced coffee, and a full tank of gas we were on our way.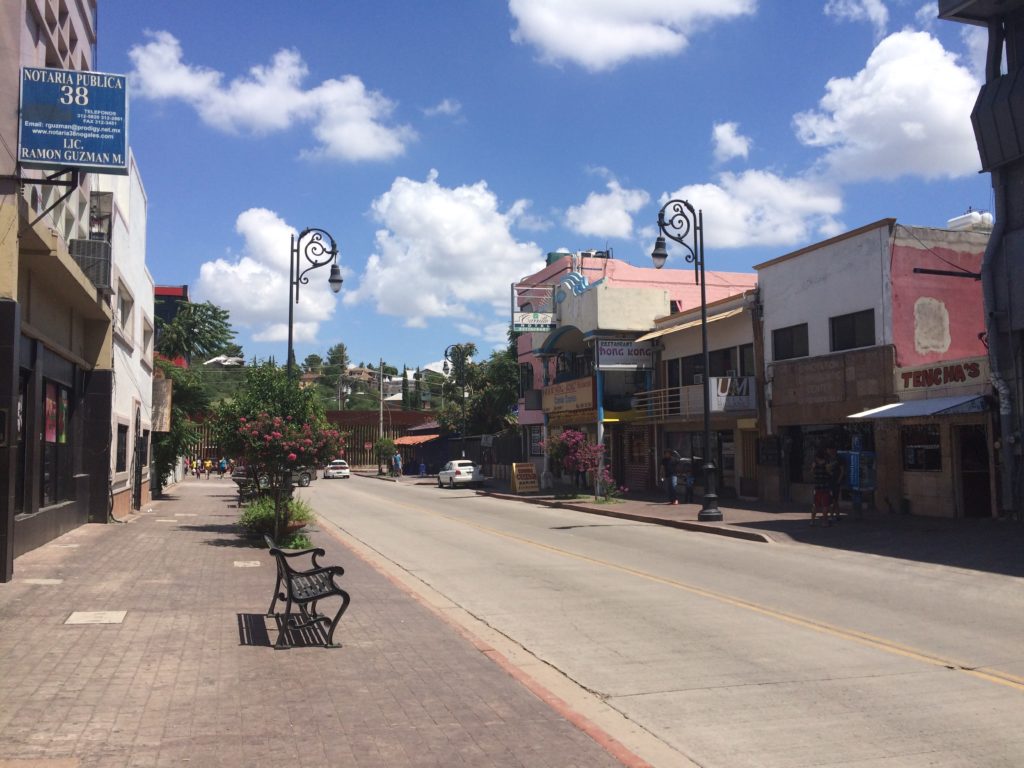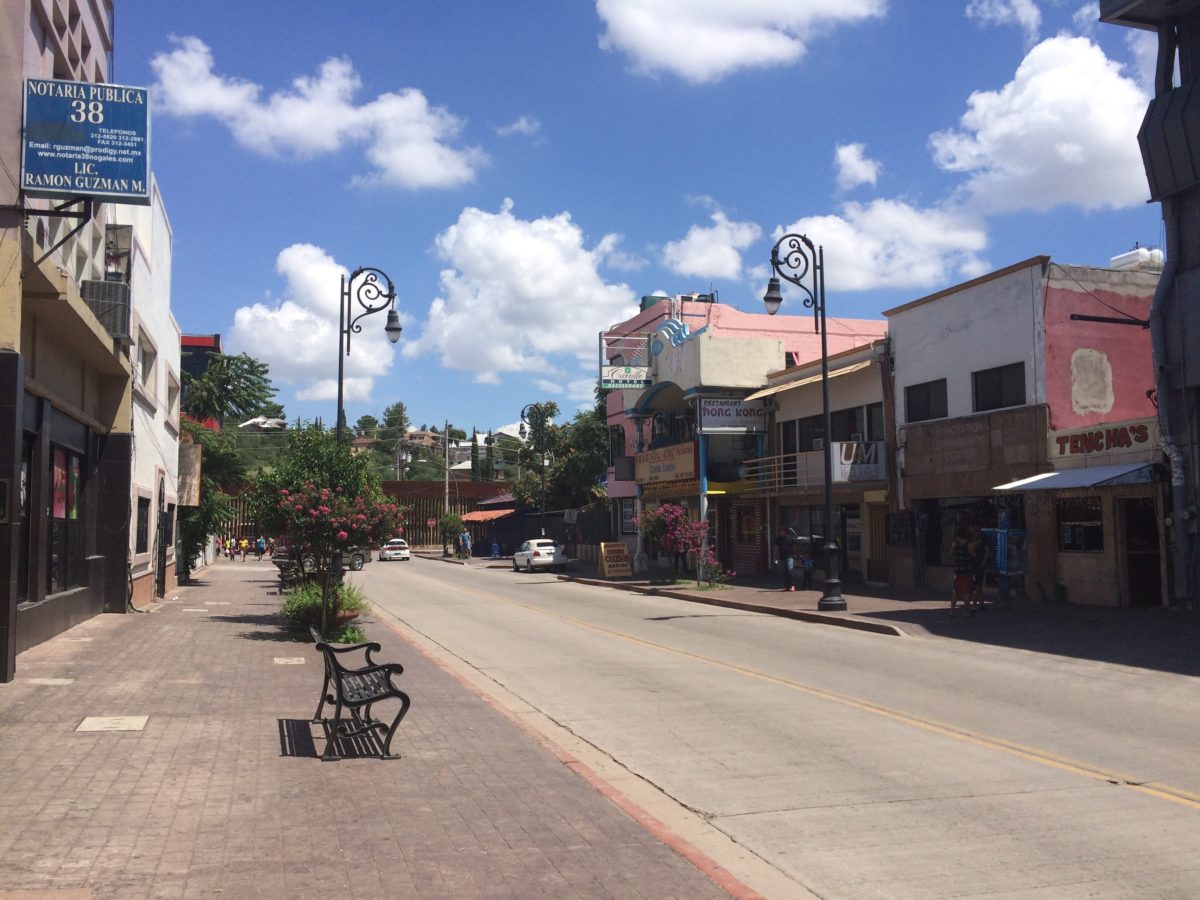 Crossing the US Mexico Border
Total drive time was under 2 hours each way from Phoenix! We paid $4 for parking on the US side of the fence (quite literally a fence dividing the countries) and walked through the International pedestrian border crossing. The crossing for cars in either direction was slow moving and packed. Mexico auto insurance must be purchased to drive across the border.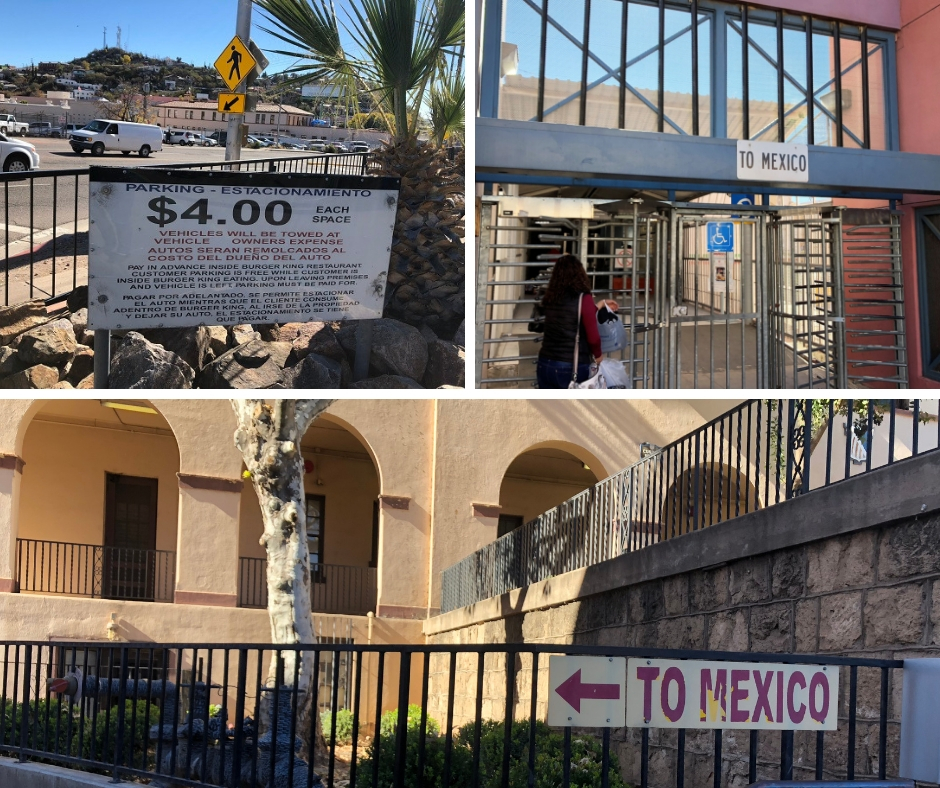 Walking was so much easier and faster to cross the border and getting around town. Comfy sport sandals were a great footwear choice due to the many stairs and all of the walking.
There are plenty of signs to the pedestrian crossing into Mexico. One metal turn style gate, conveyor belt x-ray for bags and packages entering Mexico, then you are across the border.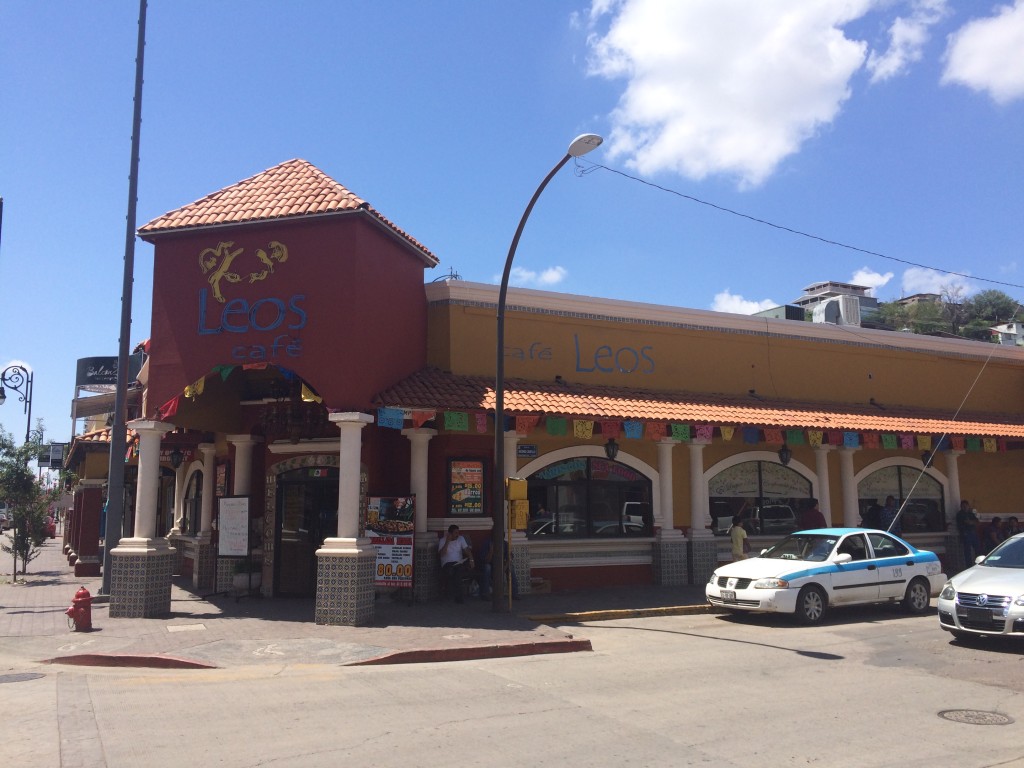 A few meters into Nogales and the streets are well maintained and clean! We walked around a few blocks exploring and shopping before lunch. A few police officers were directing traffic, and a couple motorcycle cops were casually leaving a nearby plaza. There was construction for some new buildings and other shops in remodel. Shop owners invited us into their stores, asked if we were looking for anything, and we were surrounded by many English and Spanish greetings of "Good Morning". Before lunch the entire town was busy and full of people.
Remember to bring small denomination currency ($1s and $5s). Most businesses will accept US Dollars (cash or credit) for payment, then provide change in pesos.
Dining
We crossed over an elevated pedestrian bridge for lunch at La Roca restaurant. The signs are barely visible from the bridge or from the street, it truly is a hidden gem.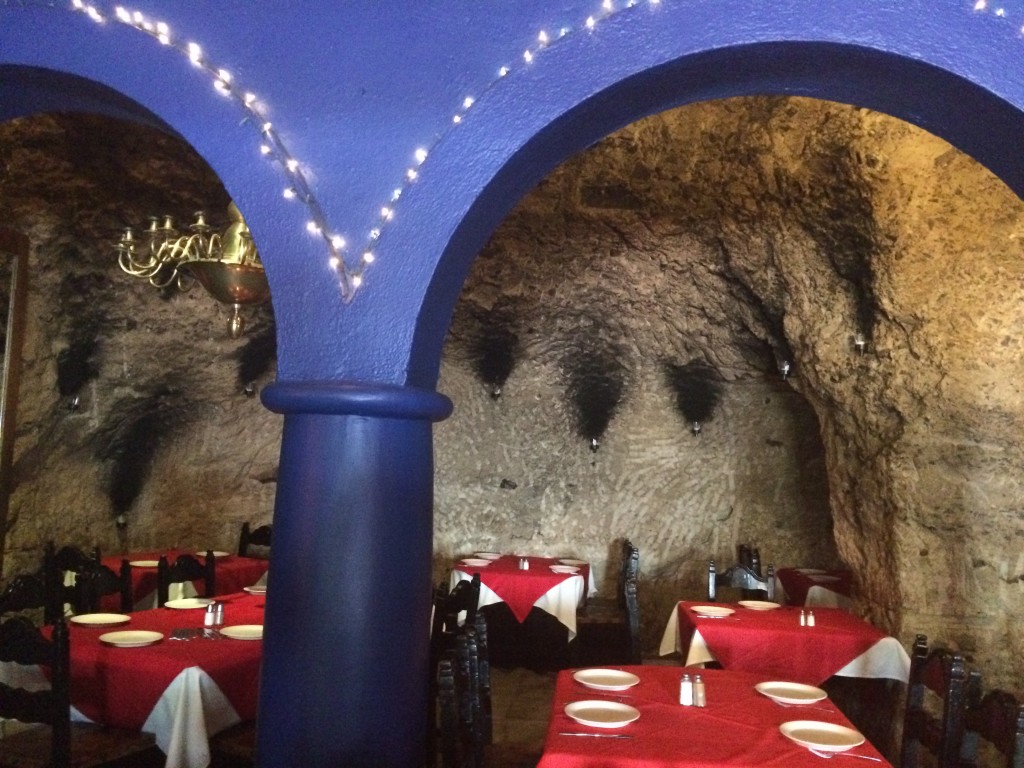 The ambiance at La Roca is cozy and comfortable, the namesake rock interior is offset by the bright and vibrant colored walls. Each of the dining rooms has a fireplace, and there is an outside patio.
There is a nice blend of upscale atmosphere blended with casual. I never felt under dressed even with the waiters dressed in white jackets and black bow ties.
A large menu board & stand is brought to each table. We started with margaritas and La Roca Cheese appetizer of cheesy potato goodness. The chips and fresh-made salsa were a perfect compliment to the cheese starter. Another round of drinks, then we moved on to fish tacos and carde (beef) burritos with rice and bean sides. Everything was fresh and delicious. We ate it all, which left no room for any of the tempting desserts.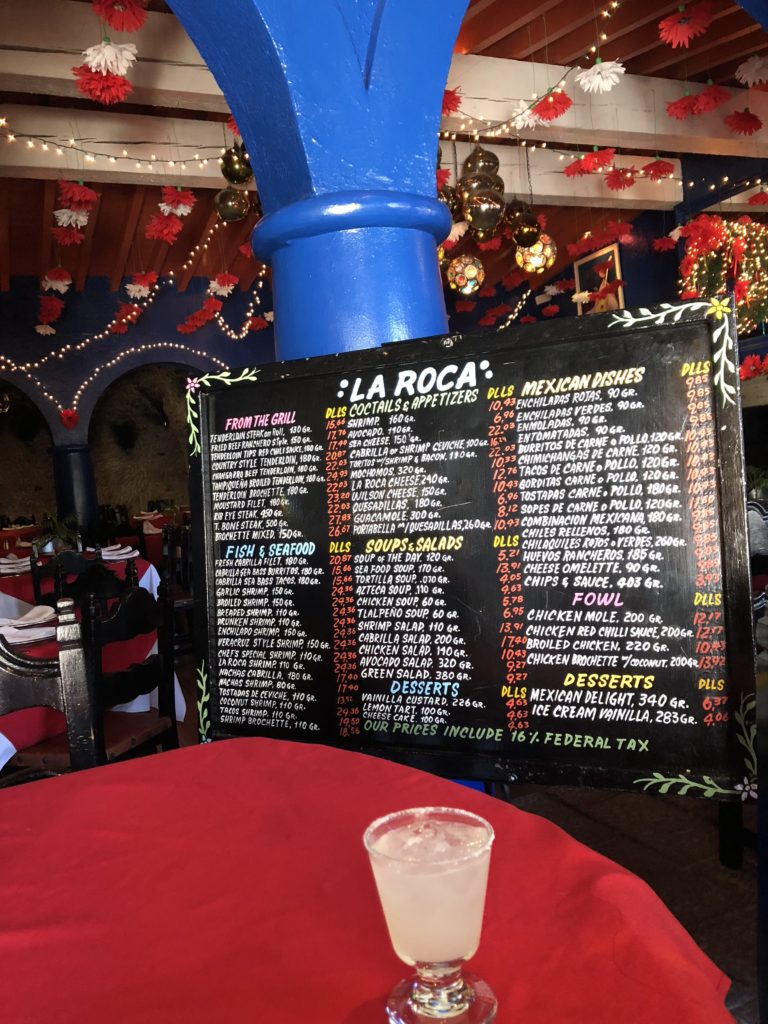 As typical for south of the border, service was a tad slow. This is certainly not a place to grab a quick bite, so relax and enjoy the leisurely pace of the meal. Posters around the downstairs bar promoted various live music and entertainment. The bathrooms are clean, if a little small. Overall, a nice place to stop for a great authentic Sonoran meal.
Shopping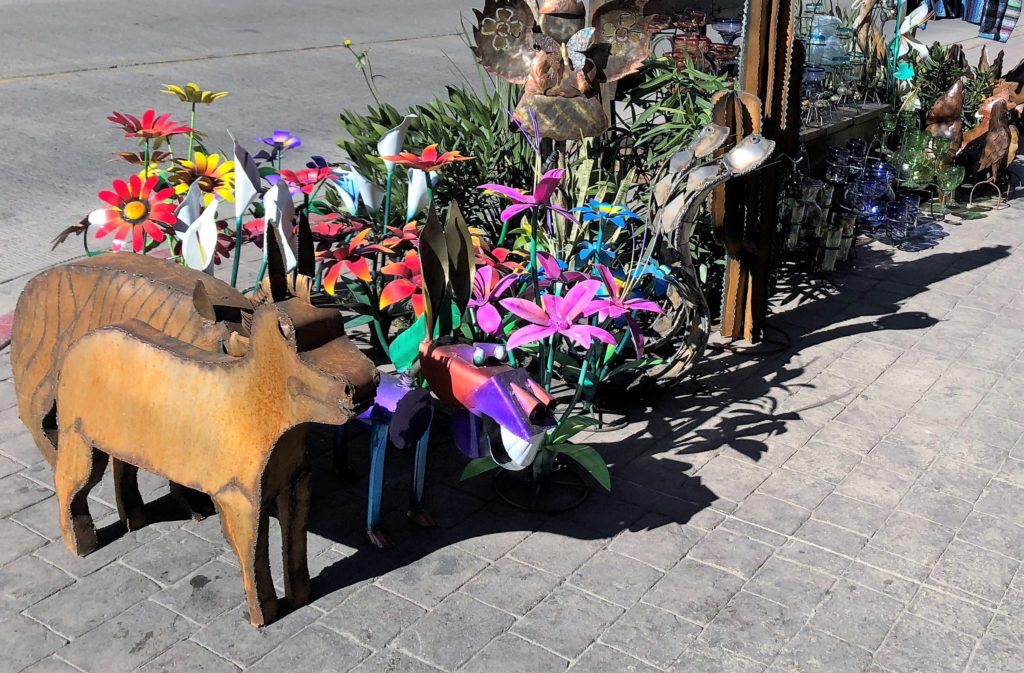 Nogales offers many hand crafted souvenirs. Some of my favorite are the metal art and blown glass.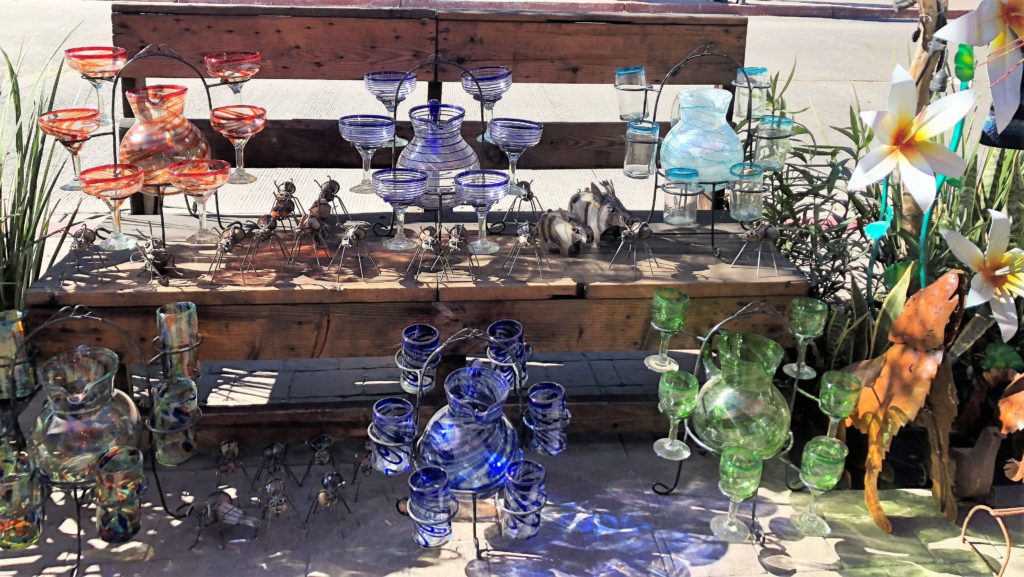 After lunch we continued wandering around town to walk off lunch and do a bit of shopping. There was a brief afternoon rain shower, so we ducked into the Hotel Fray Marcos de Niza lounge for another round of margaritas. The bartender was polite and professional, making an amazing margarita (no mix; made with fresh squeezed lime and house made simple syrup).
There is no shortage of bars in Nogales. Perfect for some day drinking before walking across the border.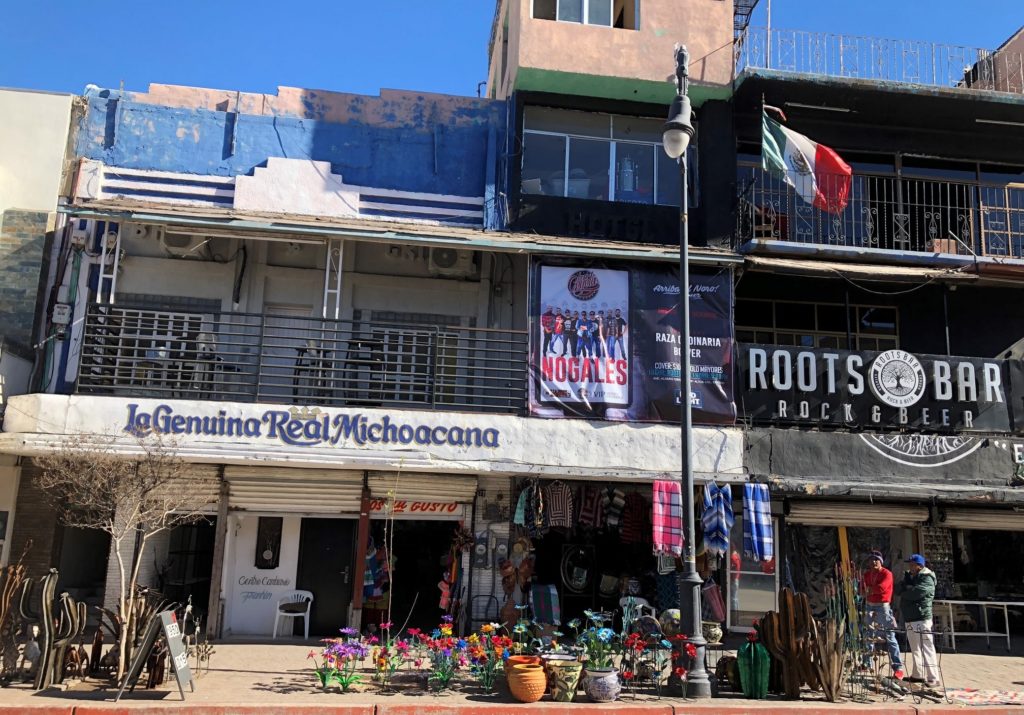 Updated December 2018 – Crossing back into the US is still pretty easy, but the lines can be long if you do not have a Global Entry or Sentri card. There is a separate line close to the front for Sentri & Global Entry card holders.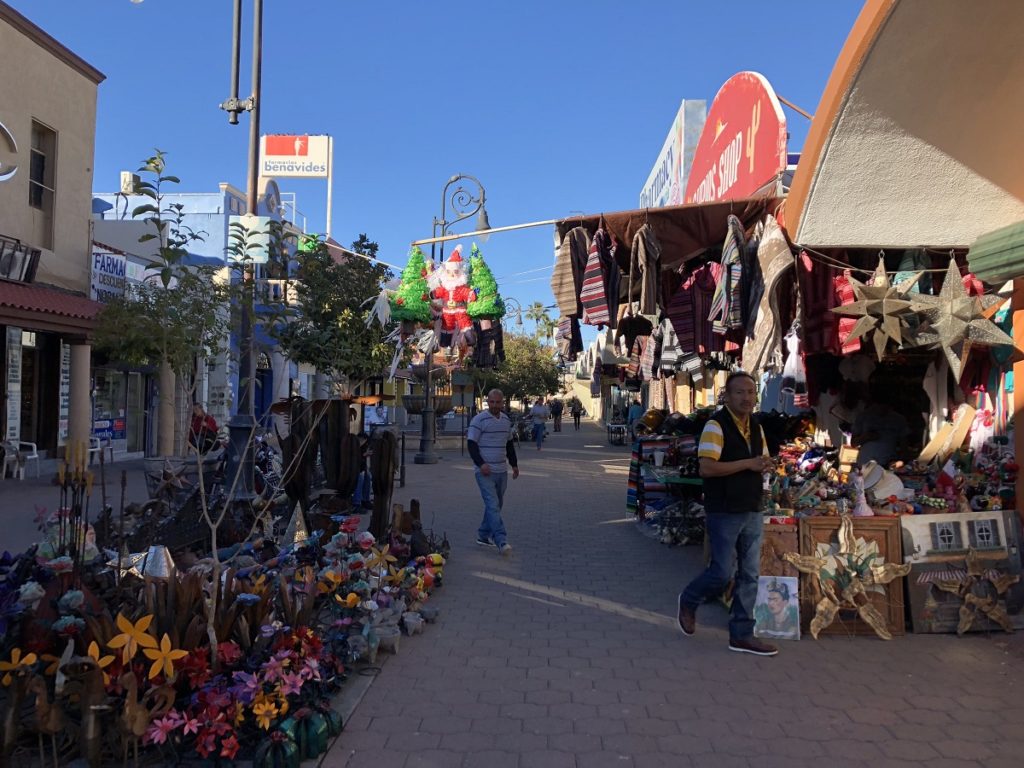 The longest wait of the day was crossing back over the border from Mexico. There is quite a bit of saving spots for other people and line cutting, especially from the older folks. Once we moved up to the customs counter, a few questions and a couple minutes later we were back in the USA. A short walk back to the car and less than 2 hours later we arrived back home in Phoenix.